Over the years, Fashionistas kept up with the summer trend of beach waves. This summer hairstyle can be worn all year, but it is most common during the summertime. When wearing that perfect swimsuit, this hairstyle can also have an impact on a person's first impression. I love this look for many reasons. I personally have naturally wavy hair, so this hairstyle makes my hair relaxed, easy to manage, and smooth.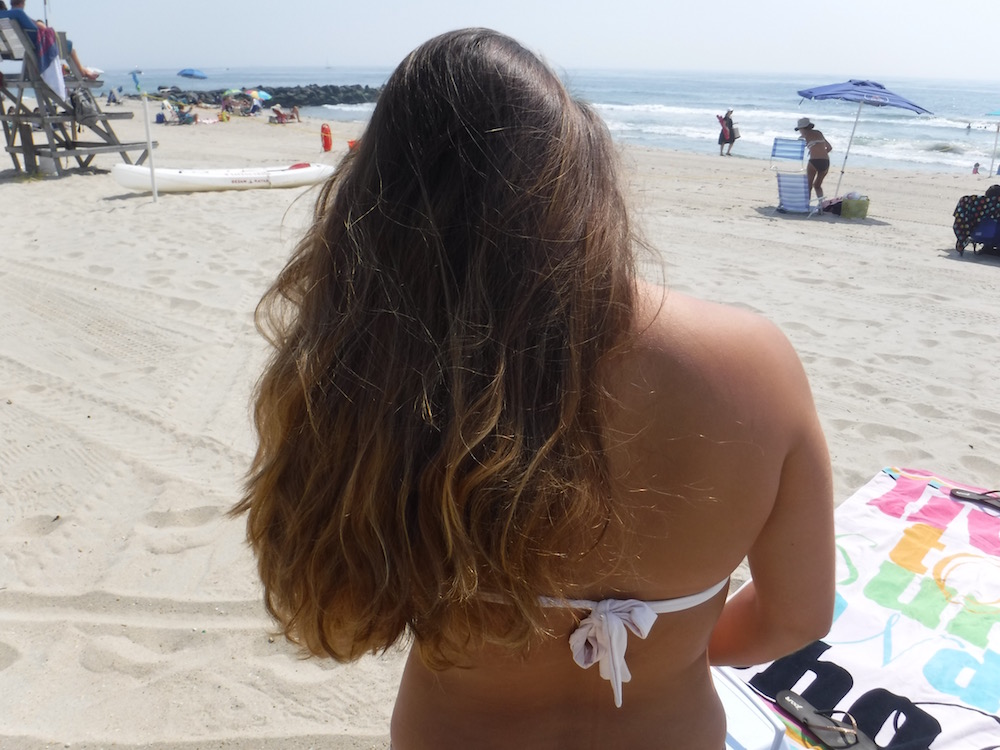 There are many ways to get this hairstyle, but the easiest way is to use a curling wand. I use the Remington Curling Wand because it is big and shapes my hair in loose, tousled curls. After curling your entire head, flip your head over and shake out those curls for one to two minutes. Flip your head back and see the finished product. This hairstyle is a popular trend for the summer and will not go out of style due to its stylish, fun, and easy reputation.
For the summer, the loose beach waves look great with some highlights. I get an ombrè done to my hair with blonde highlights, and I personally love it. Something to carry in your beach bag is a highlighting spray product. When coming out of the water, spray the pieces that you would like to be lighter. Results will come within the next day or two!
This natural hairstyle is perfect for that windy day at the beach and you are worried about your hair getting tangled and knotty. Also, it is a perfect picture opportunity! Find that perfect pair of trendy, sophisticated sunglasses and pair it with a hot swimsuit!
How do you accomplish the beach waves summer hairstyle? Comment below!