Whether you're frolicking through a music festival or strutting through city streets, sporting hippie-inspired fashion is the perfect way to embrace the free spirit of summer. You may still feel weighed down or overwhelmed by extravagant festival fashion that looks too uncomfortable or too expensive, or you may be nostalgic for a time when festival fashion was more about personal comfort than anything else. What I believe is that festival fashion should not be all about the extravagance, but rather about what makes you feel comfortable, carefree, and confident.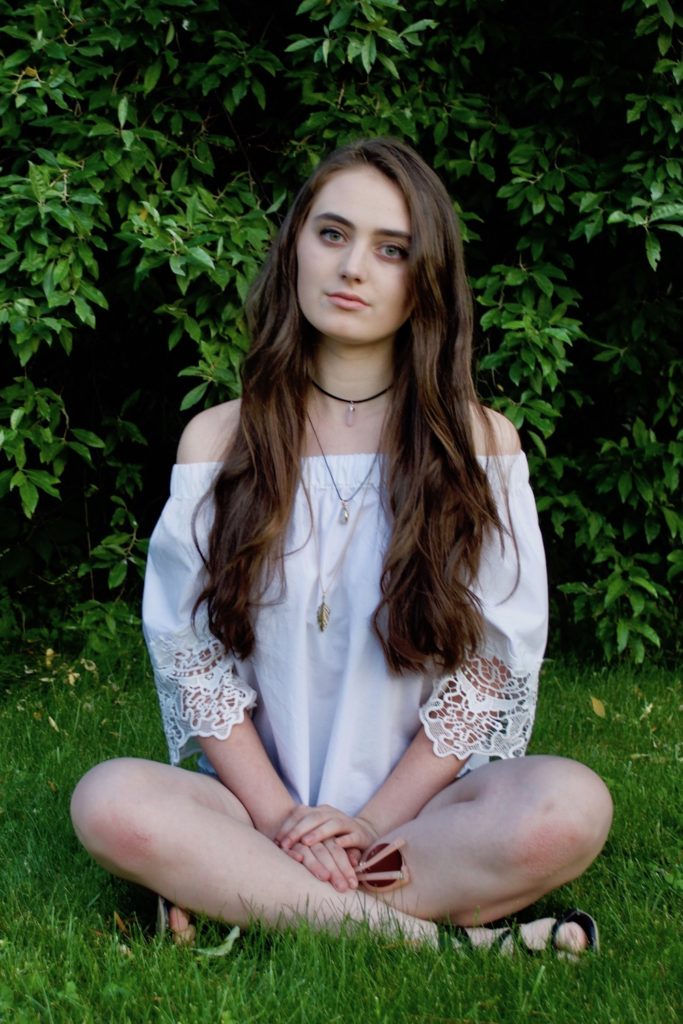 For my festival outfit, I am wearing a white off-the-shoulder cotton shirt with bell sleeves. This flowing design is light, breezy, and elegantly simple. Off-the-shoulder shirts are trending this summer, putting a modern spin on the loose shirts worn by hippies in the 1960s.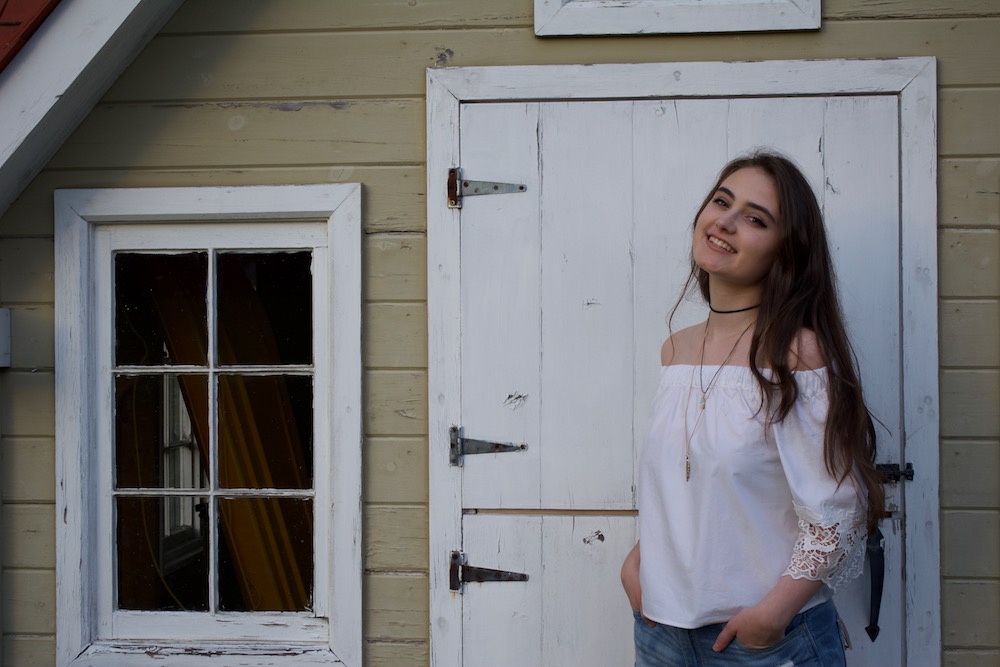 Denim, on the other hand, is rugged. My high-waisted ripped and frayed denim shorts are perfectly imperfect. Juxtaposed with my elegant white shirt, the shorts show that I am not only carefree but authentic and real. I decided to accessorize my shorts with a pair of mirrored sunglasses because let's face it, you can't survive the blazing summer sun without them.
Like Janis Joplin, I layered my outfit with more than one piece of jewelry. My three necklaces vary in style and texture, each emphasizing a different aspect of my complete outfit. The feather represents lightness, the white jewel makes me feel whimsical, and the choker brings a modern flair to this 1960s look. What I love about these three necklaces is that they do not overpower the shirt, but instead add a little pop of bling to its plain canvas.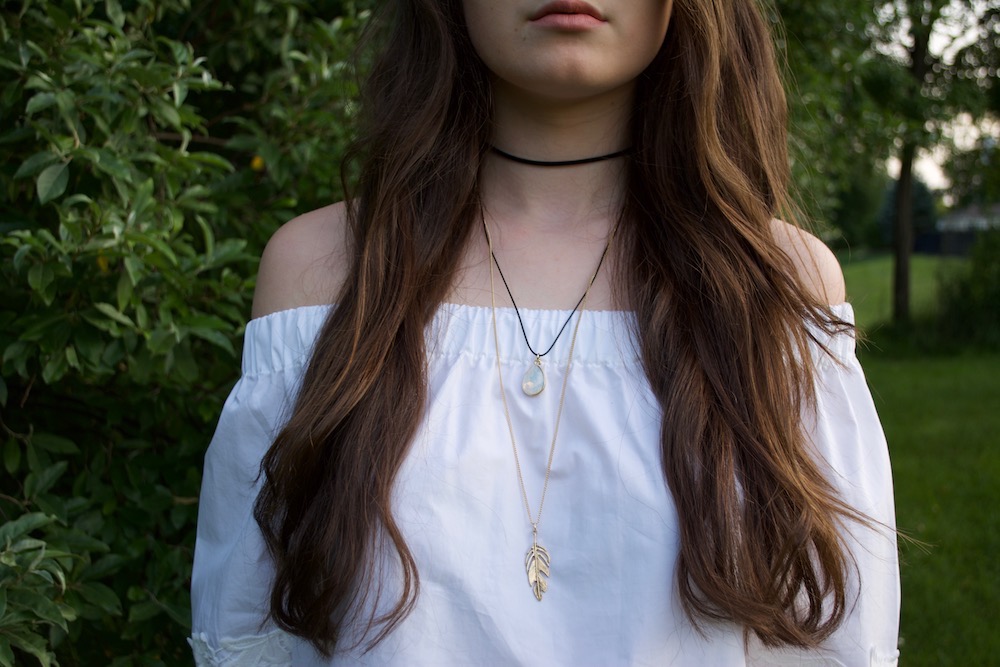 My sandals are comfortable and match the colors of the necklaces. This frames my outfit from top to bottom in black and gold and completes the total look.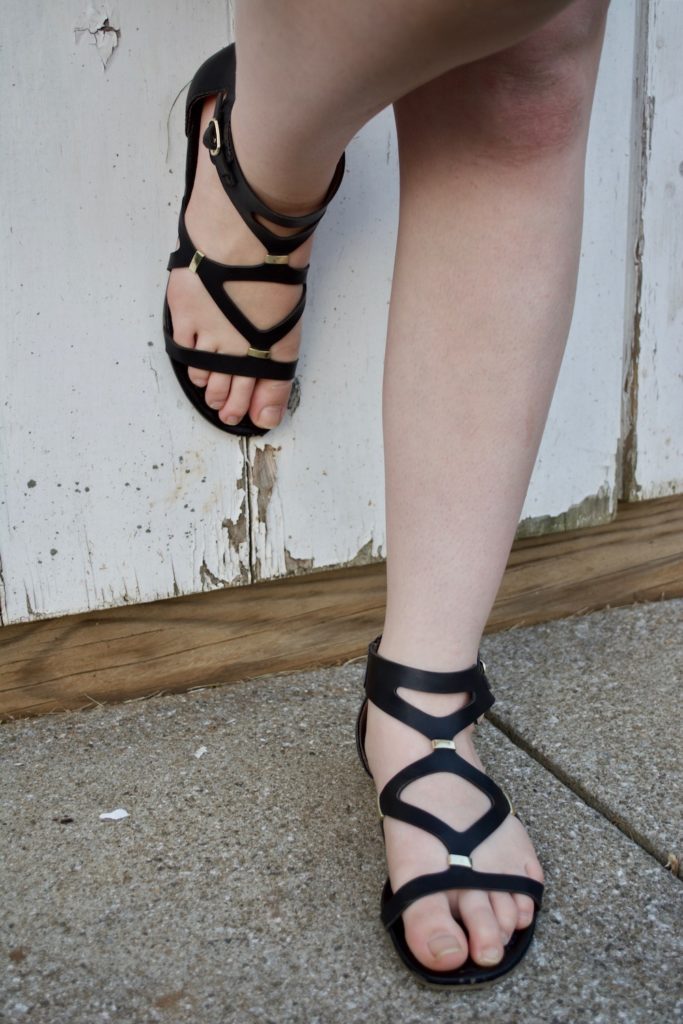 Last but not least, a fringe bag is essential for this retro look. Vintage, rustic, and hip fringe bags are reminiscent of the Woodstock era and complete my nostalgic homage.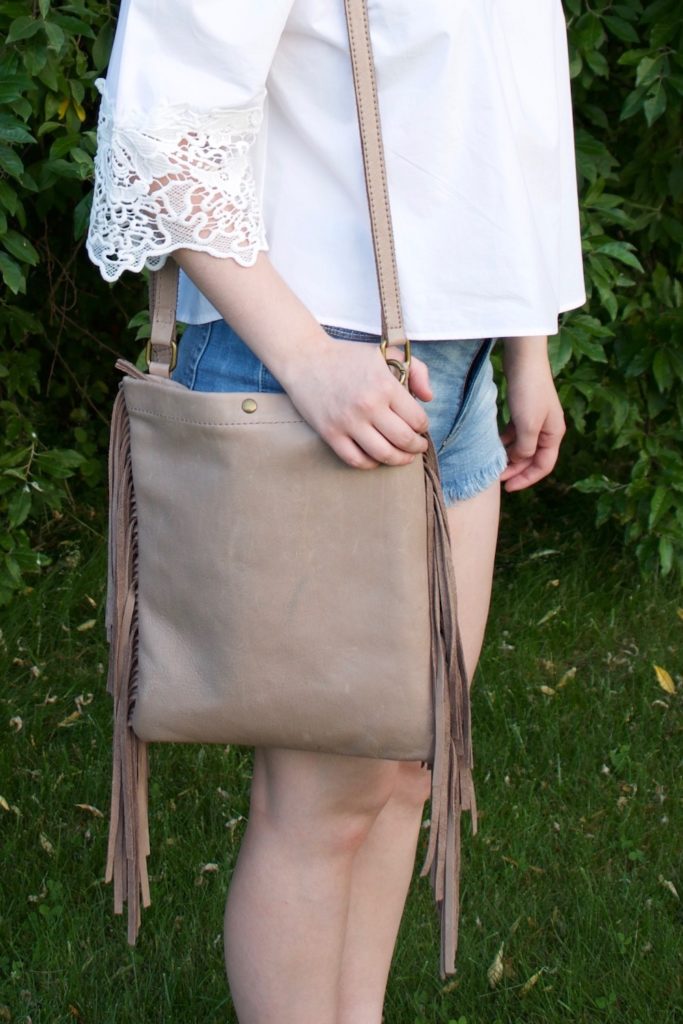 What's your ideal festival look? Let me know in the comments below!