When styling denim, a question that often comes to mind is "Can I pull off denim on denim?" The answer is absolutely; anyone can sport this trend without resembling Britney Spears and Justin Timberlake's infamous red carpet look circa 2001. With the popularity of coordinates in the past seasons, incorporating denim has only added an element of effortlessness and minimalism. Style icons such as Gigi Hadid, Rihanna, and Selena Gomez have made all of our denim dreams come true. If you ever had the Canadian tuxedo on your list of fashion faux pas, consider proofreading because denim on denim lives on.
Accessorize, Accessorize, Accessorize
This fabric has an unmatched versatility that gives us Fashionistas the opportunity to pair it with just about anything. Double denim works best when the denim is nearly identical because it gives the impression that the outfit was a set, intended to coordinate. I paired a dark denim button up with a darker washed pair of distressed jeans in order to go for a more deliberate pairing. Tucking in my shirt brings closure to the differing fabrics, bringing the look together. To avoid the look of drowning in denim, accessories are key. Denim on denim thrives when juxtaposed with contrasting tones, so include a printed purse or a statement belt to keep the look alive!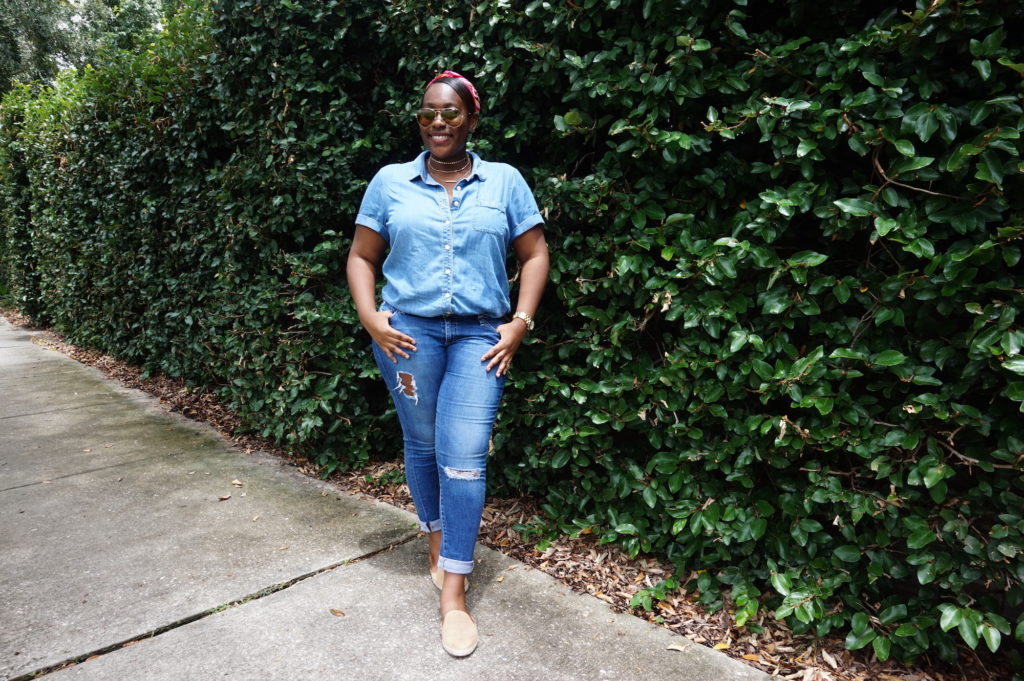 I opted for a printed, silk scarf to add a pop of color and a touch of trendiness. The silk scarf is knotted into a headband, giving the outfit Rosie the Riveter vibes. If you prefer more muted prints, bandanas are a trendy accessory that doubles as a headband and a scarf. Hats, jewelry, and glasses work just as well when making the Canadian tuxedo look less subdued. To finish off this look, I added a taupe pair of suede slip-ons that accentuate the colors in my scarf. This mule inspired shoe adds comfort and ease to this summer ensemble. Denim falls into all of the categories that we are loving this season: athleisure, brunch attire, and beach days. The choice is all yours, Fashionista, but if denim on denim is wrong, I do not want to be right!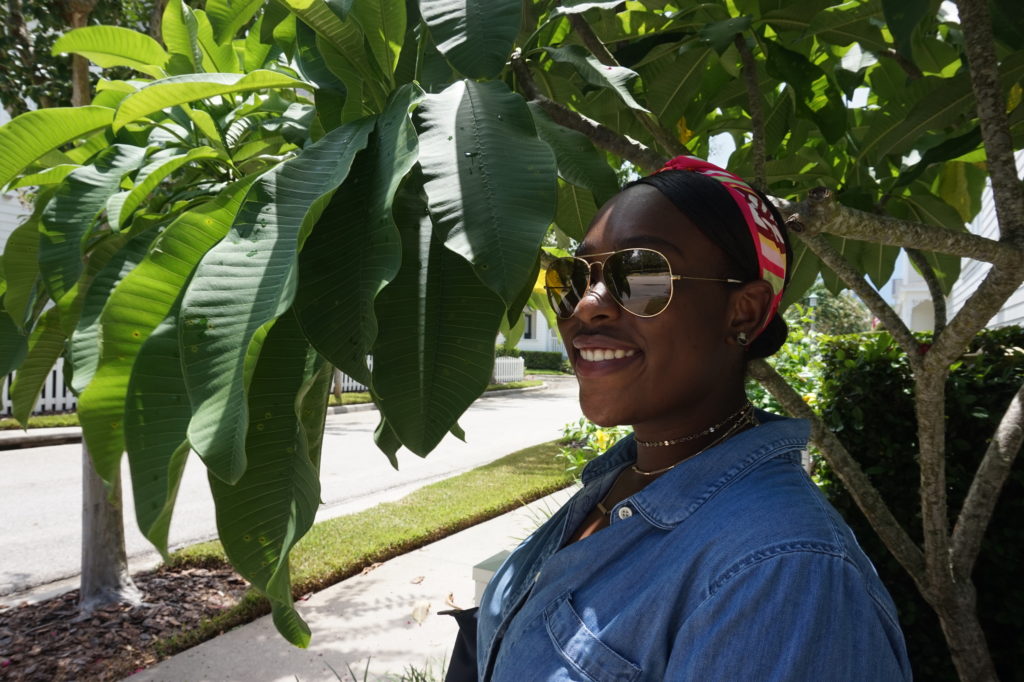 Is denim on denim a trend you'll be rockin' this summer? Let me know in the comment section below! If you deem your Canadian tuxedo Insta-worthy, don't forget to tag @cfashionista!