This summer I was fortunate to be able to explore the latest trends of Paris street style. Parisians were all about light layers with chunky sandals or platforms. Of course, much of Paris' street style is focused on comfortable clothing that is great for constantly being on the go but this does not stop the Parisians from looking chic and stylish at all hours of the day. In this article, I will share with you some of the trends I spotted as I explored the city.
Parisians are all about wide-legged pants and jumpsuits made of silk or cotton fabrics. These are perfect for hot weather because they are super lightweight in addition to being appropriate for any time of day. I saw most Parisians sporting stripes or plain fabric but really any print looks great for the summer.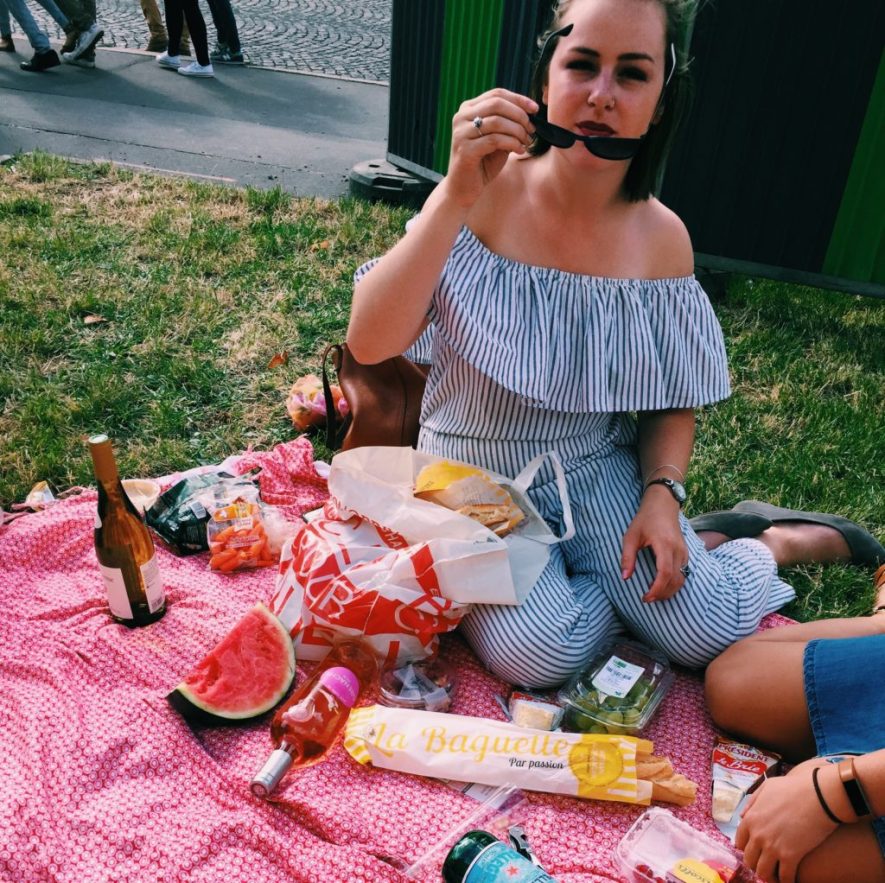 Almost every female (not even exaggerating when I say this) was sporting an off-the-shoulder top or dress. Some were fitted flush against the body while others were more blouse-like that flowed outward. Gingham or pastel shades were popular choices.
Another trend that I spotted on the streets of Paris were chunky platform sandals. These shoes added height and texture to the outfit but still allowed women to feel comfortable when navigating the metro.
Another ubiquitous, timeless accessory is, of course, the silk scarf. I saw many women sporting these vibrant additions on their heads, necks, and handbags. During the summer season, silk scarves are the perfect way to add some color to your look if you normally shy away from bright colors. You can still feel trés chic even if you're not wearing Hermès.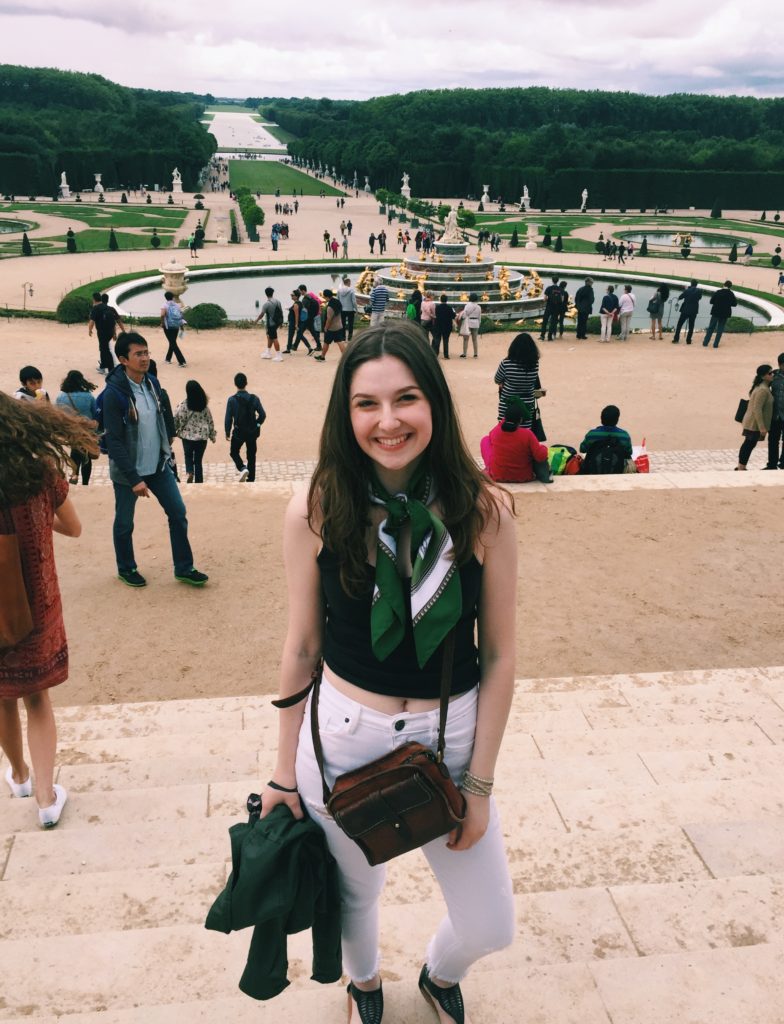 In Paris embroidery is just as popular as it is in the US right now. I came across embroidered jeans, skirts, and shorts as well as embroidered tops and hats. Some of my favorite embroidered images include skeletons, tattoos, and lettering, as well as the traditional flowers and birds.
What are your favorite Parisian street style trends? Let me know in the comments!