Who can deny the elegance and grace of the fabulous fashions of the 1950s? The women of the '50s were blessed with having icons such as Marilyn Monroe, Grace Kelly, Audrey Hepburn, and Elizabeth Taylor to look up to in clothing. As one of my favorite eras in fashion, the trends of the '50s continue to inspire my apparel decisions today. I am constantly trying to recycle the exceptional trends of our history. If there is a fashion decade I would choose to travel back to, it would, of course, be the '50s due to its feminine flare, classy vibe, and ever so glamorous feeling. In this article, I will show you how I incorporated the trends of the '50s into today's style. I challenge you to try this with your favorite fashion era because there is too much history in fashion. The trends will simply never leave us.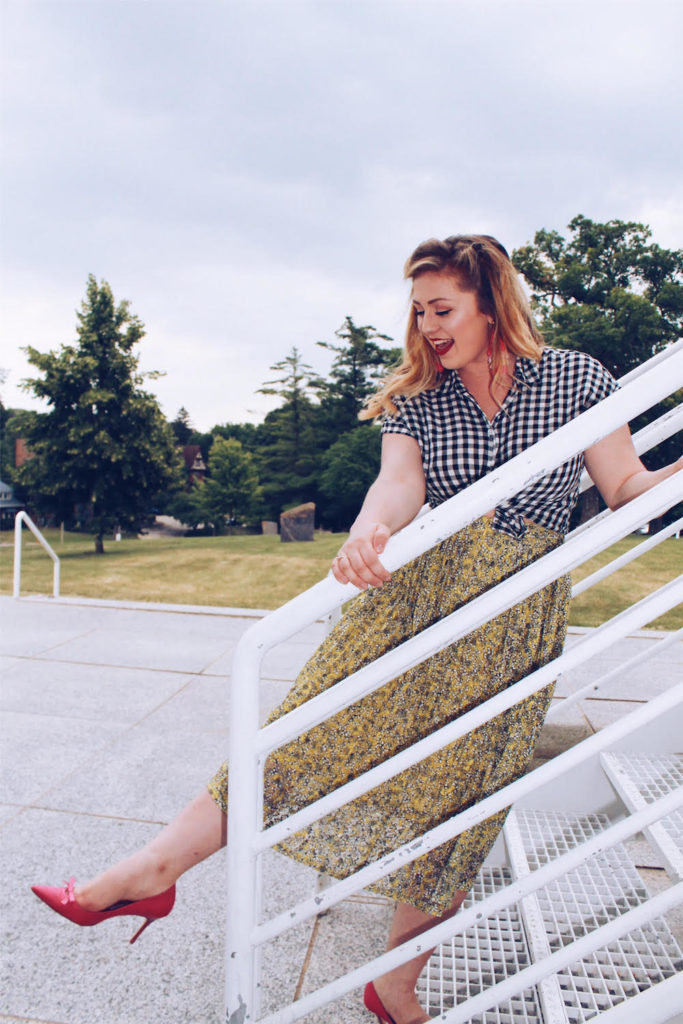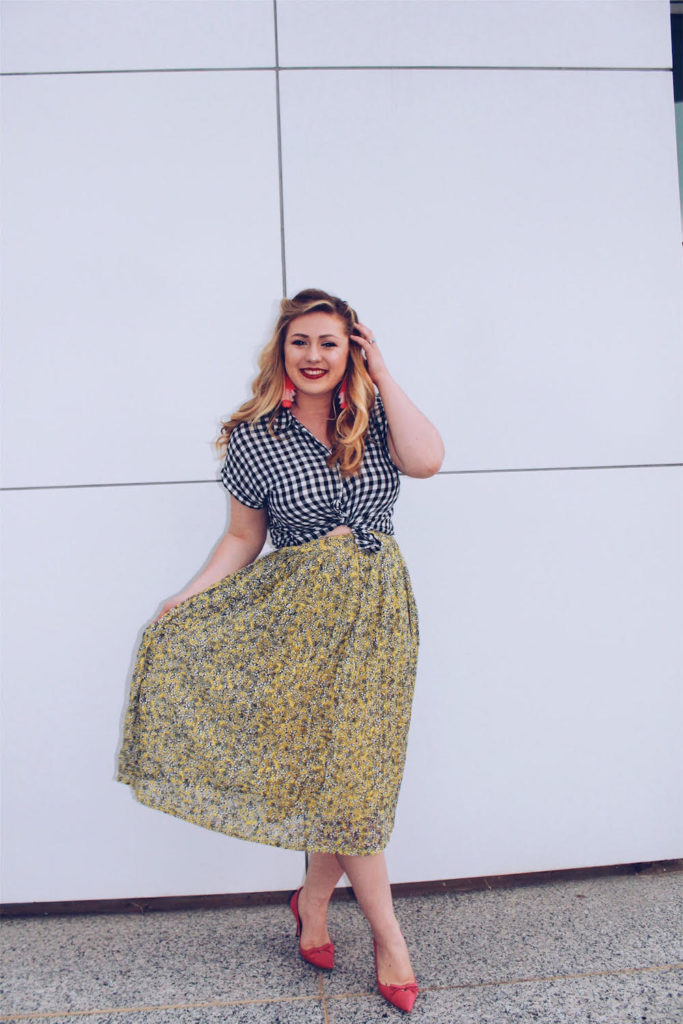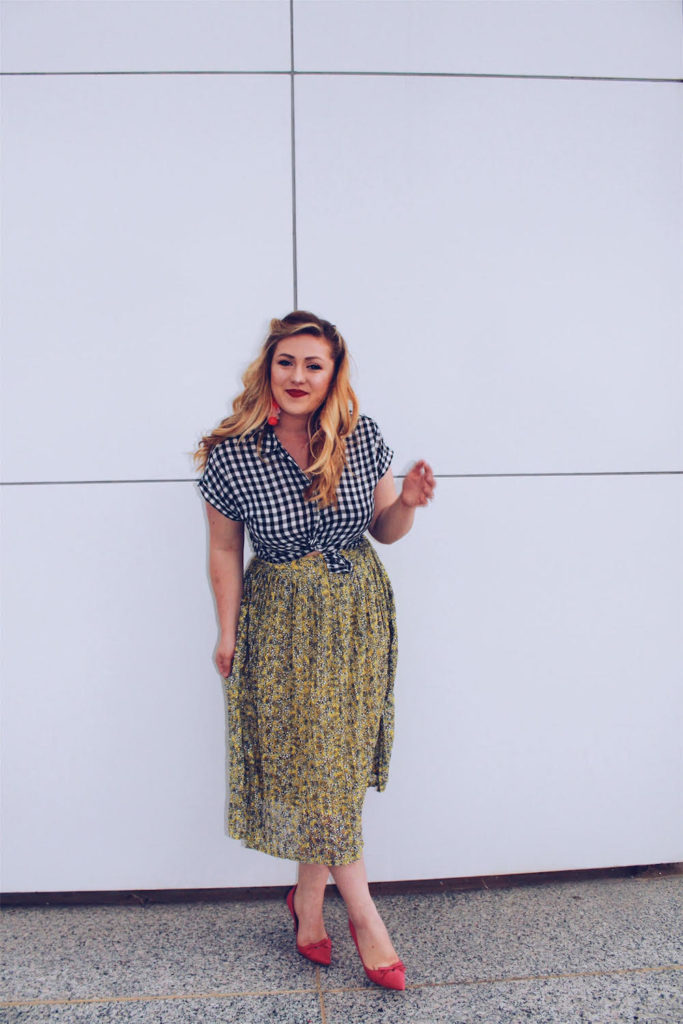 When I think of the 1950s, the very first quality I imagine is the beautiful full skirts. Achieving the hourglass shape was huge during the '50s, and this was done by having a cinched waistline complete with a full skirt. A look similar to Dior's New Look was sought after. I went about this trend by beginning my outfit with this flirty floral midi. The '50s were very conservative, but the skirt brought a modern feel with the fun pattern and the bright yellow color. On top, I added a simple cropped button up. The gingham pattern was widely popular for decorating in the 1950s, and this summer it has come to life again. Gingham-patterned apparel has blown up and is a major trend of summer 2017. Don't be afraid to mix patterns. People often think patterns should be separated, but it is so unexpected and exciting to put them together. My tip is to take two of your favorite patterned items and try wearing them together for a change. You will be surprised by the unique feel it brings to your style.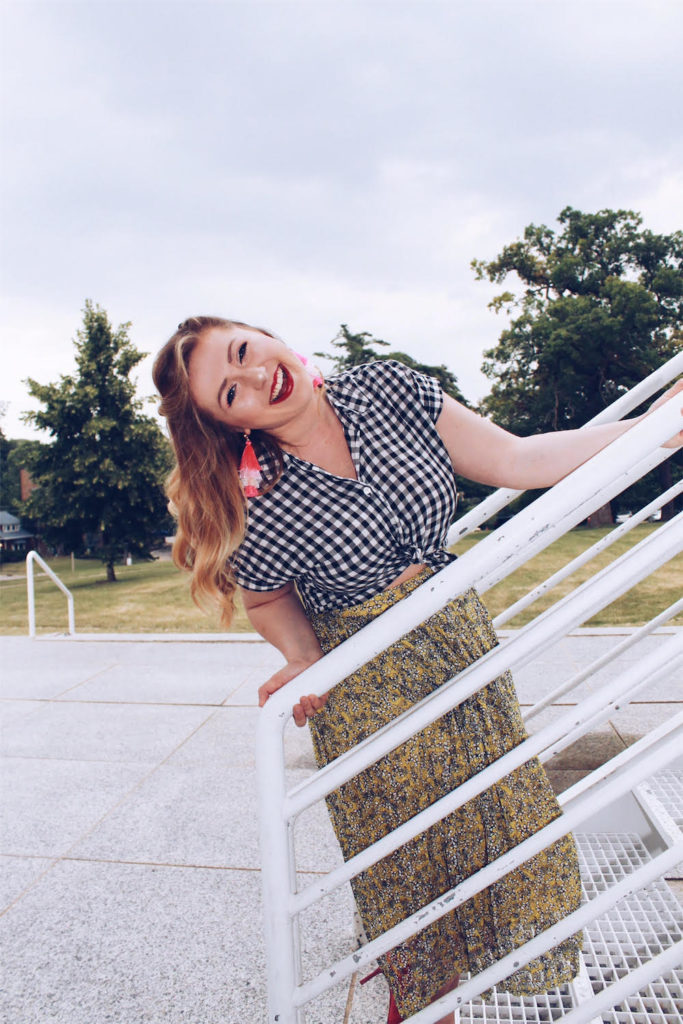 As I mentioned before, 1950s fashion was very conservative. The best way to modernize these styles and make them your own is to add your best bold accessories. The shoes I picked for this outfit are a pair of bright pink vintage Manolo Blahniks. Now, this vintage set of shoes is not originally from the '50s, but the style reminds me so much of the era due to their pointed toes and little bows. These shoes have absolutely become my obsession this summer. I have been finishing off pretty much every outfit with some sort of bold earrings this summer. I completed this retro outfit with some funky tassel earrings. I have noticed that big, brightly colored earrings have become a major trend, and I am loving it! Now for my quick 1950s beauty blurb. I couldn't wear this outfit without attempting some '50s beauty. So for my hair, I did a modern take on the famous victory rolls of the 1950s by teasing and pinning back sections. For my makeup, I kept it feminine with a very subtle cut crease which was very popular during the 1950s. Also popular: dramatic black winged eyeliner and bold red lips which I carried out as well. From head to toe, this outfit resembles a '50s girl with a modern vibe!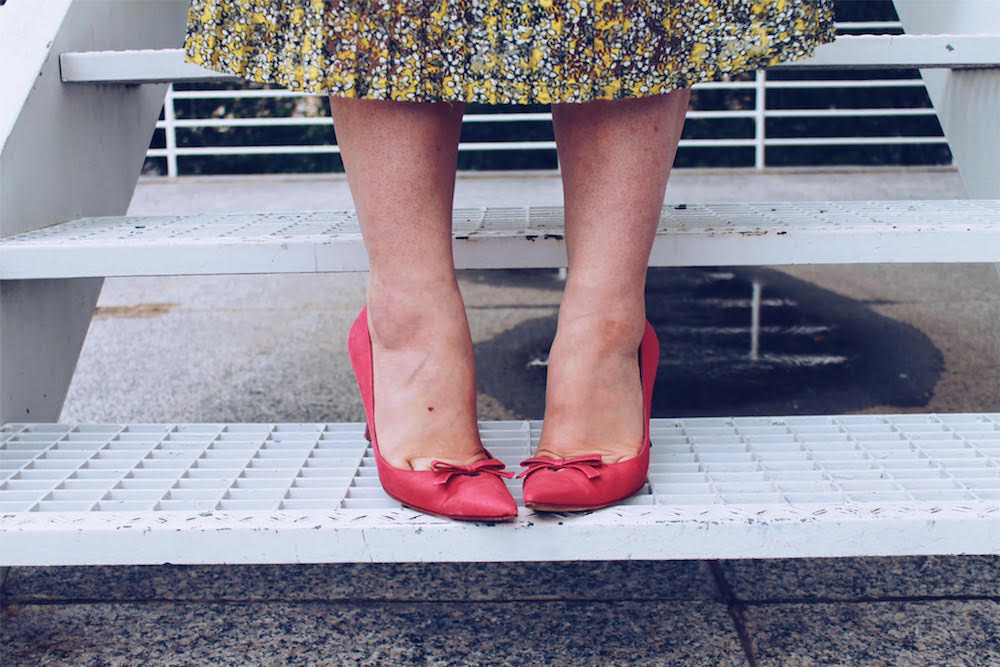 Which fashion era will you incorporate into your style? Show us on social media and don't forget to tag @Cfashionista!