August is finally here, the summer is coming to a close, and the school year is creeping up on us whether we like it or not. Although it is not moving season for all of us, there are some of us who are heading back to the lively lifestyle of roommates, dorm rooms, and apartments. School can be hectic, so keeping your home away from home as homelike as possible is important.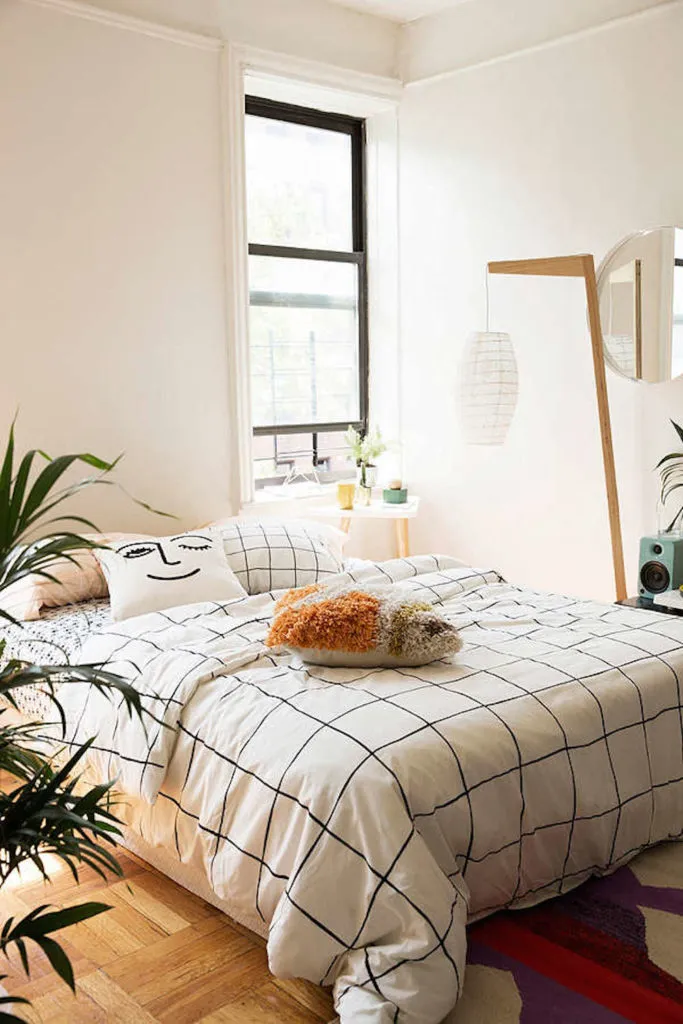 My favorite thing when decorating my dorm room for the upcoming year is having a few essential items that will work all year round. I love decorating for holidays or special occasions—my personal favorite is Halloween—but when the time comes around, I do not want my Technicolor essentials to counteract my bats and ghosts hanging for Halloween. A bedspread that is neutral, with nothing too loud, is the best bet. I love neutral, light colors or even just a basic black and white for my duvet to make sure the focus is on my decorations.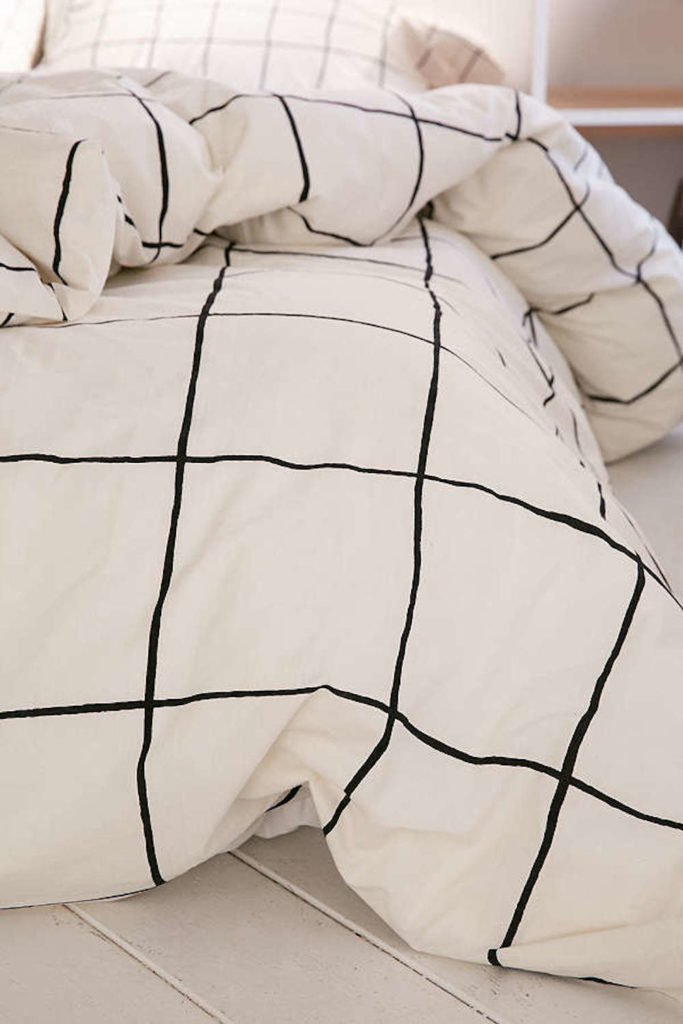 For even more comfort, adding a throw pillow or two never hurt anyone. Fur and white are all the rave for the aesthetic. A few white fur throw pillows are also great to give your room an extra flare without altering your simplicity.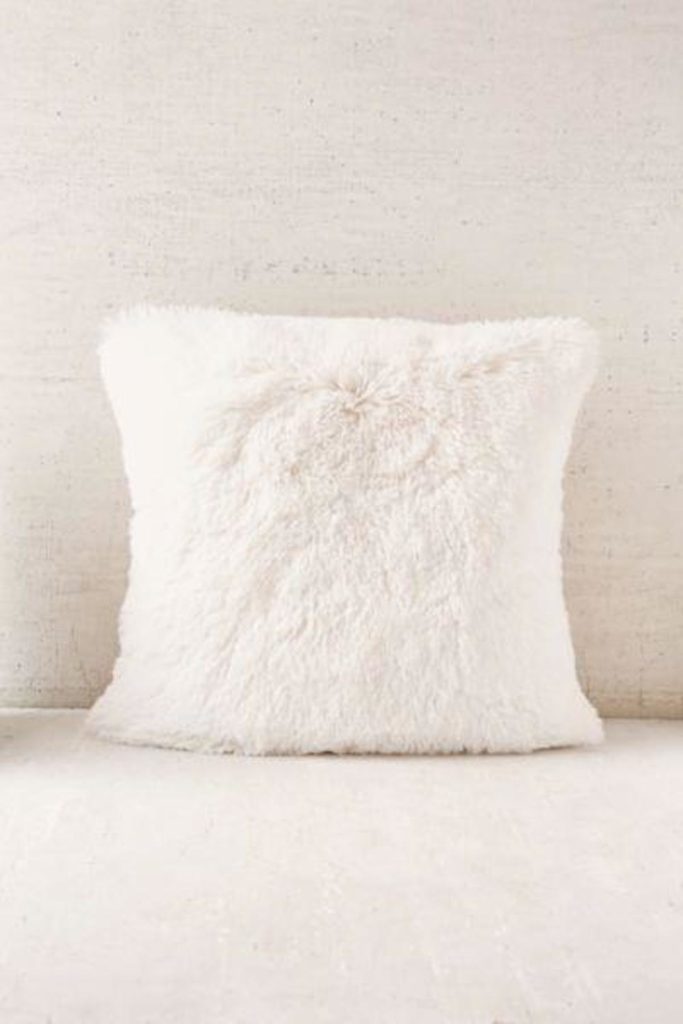 When going for a simplistic look, keeping your metals cohesive really helps everything look polished and pristine. Gold, silver, and bronze can be a bit overwhelming when walking into a small space with all these different metals, so I choose one and stick with it. Personally, I go for a more muted gold because the rustic look makes it feel more cozy and homelike. Since it is school, staying organized and being able to do my school work is very important. A lamp is a staple no matter what and it is a great way to add your metals in.
Jewelry is always the toughest thing to organize; adding a bit of decor to your jewelry set up makes it easier to work with. A jewelry organizer is my favorite way to add my metals in. Besides giving me access to my jewelry, it is easy on the eyes and a two-for-one when it comes to decorating!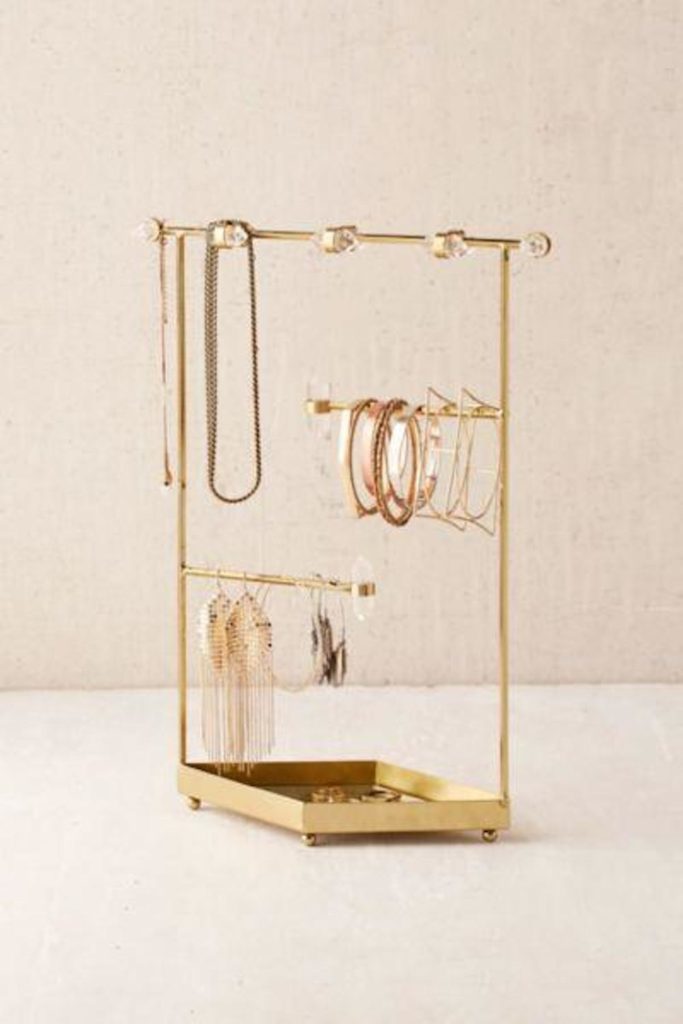 Are you heading back to school this semester? Share your room with us! We would love to see how cool your humble abode looks. Don't forget to @CFashionista!