Living at home for the summer definitely has its perks; you don't have to go grocery shopping, there's reliable wifi… the whole thing. The downside, however, is trying to find space to put all of your college stuff. My closet is currently filled to the brim with clothes I've collected over the years and I am constantly left wondering why I kept so many clothes from high school in the first place.
In an attempt to put an end to my "well I'd wear that if…" crisis, I decided to try my hand at creating a capsule wardrobe. Using a guide from our friends at Who What Wear, I was able to get my summer wardrobe down to just 25 pieces. This doesn't include accessories or bathing suits but contains all of the staples I need for the summertime. It is definitely a bold move, but I am going to try to wear just these clothes, or very rarely reach beyond them, to see just how many items of clothing I really need to bring to school with me in September.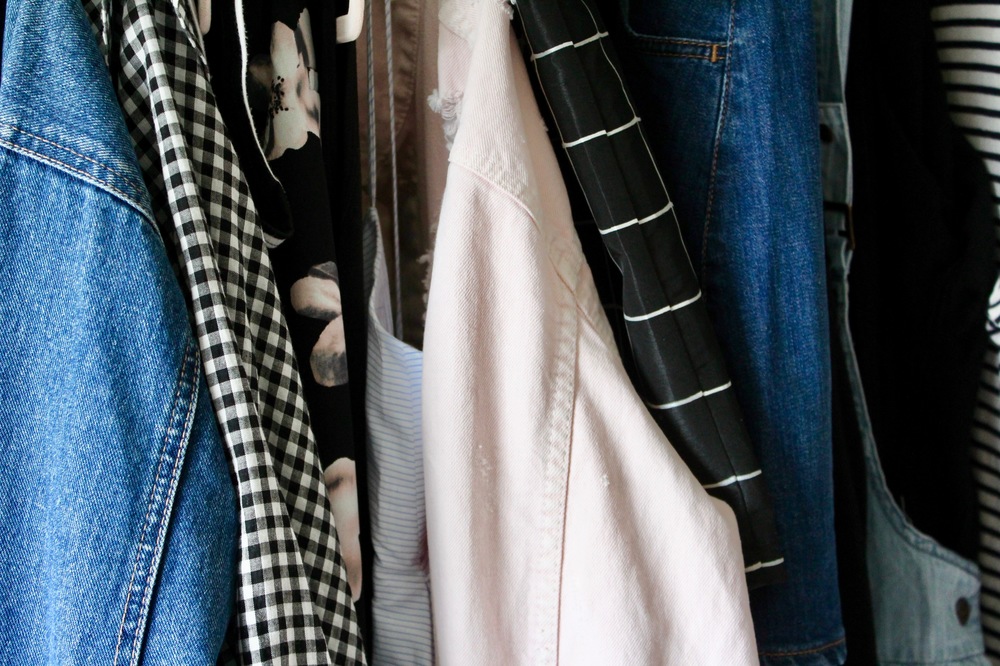 To start, I pulled a pile of the clothes I wear most. Unsurprisingly, the pile kept a strict color scheme of black, millennial pink, white, and light denim. This made my job a lot easier going forward because now that everything I've deemed essential will match each other, I just had to weed out items that might only work with one or two of the others. What I ended up with was: seven tops, two pairs of pants, six dresses, three skirts, two jackets, and five pairs of shoes.
The tops I selected for my capsule wardrobe are staples. Two of them are bodysuits—one black and one white—which match all of the bottoms. The other five tops include a black tank top with an attached choker, a black cropped T-shirt, a black mesh top, a charcoal swing top, and a gingham top with a ruffled neckline.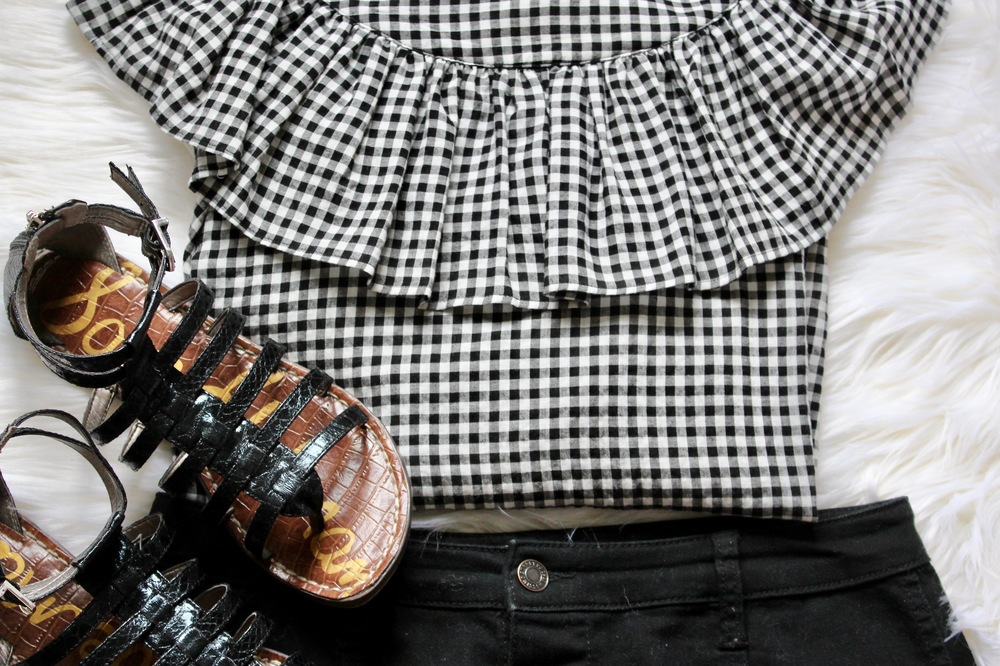 Because it's summer, I can get away with having only one pair of black jeans in my capsule wardrobe. I also threw in my favorite pair of pants, a floral pair of harem pants. The remaining bottoms in my capsule wardrobe are three skirts: one denim, one black denim, and one plaid.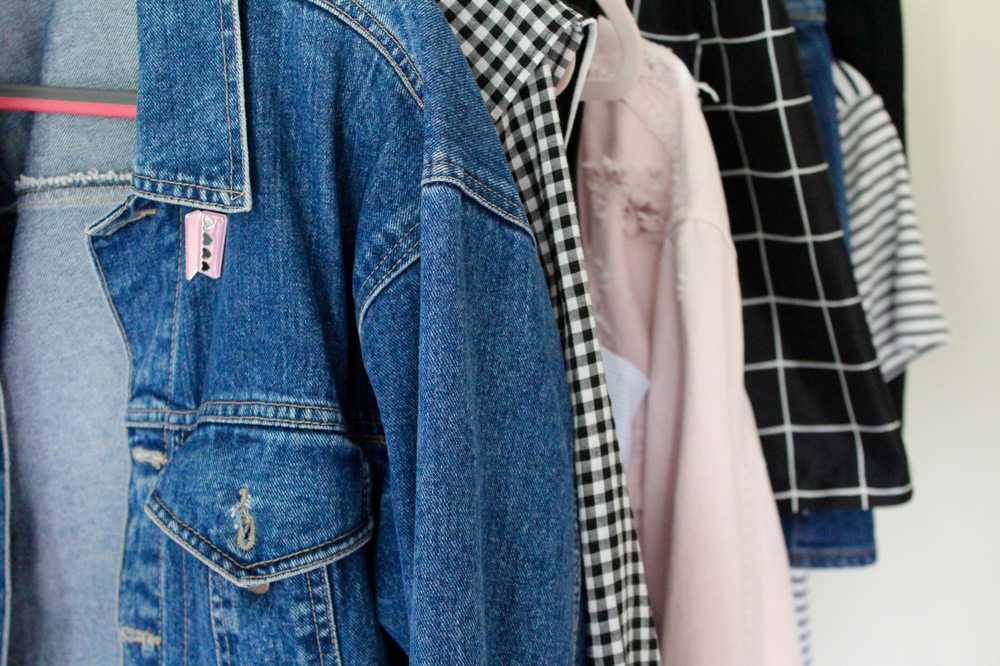 The last major group of clothes in my capsule wardrobe is dresses. I included two striped dresses, a dressier spaghetti strap dress, two essential LBDs, and a casual overall dress. These items can stand on their own or be layered with either of the jackets.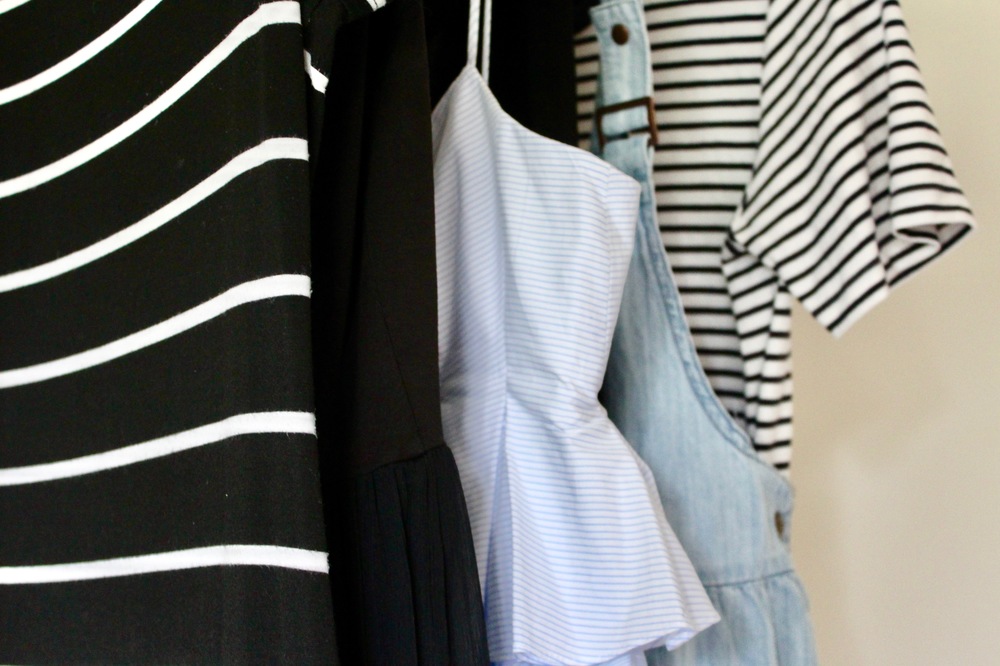 For shoes, I selected three pairs of sandals, a pair of slides, and my go-to Adidas Superstars. These shoes were carefully picked to ensure that they will match, in vibe and color, the outfits in my capsule wardrobe.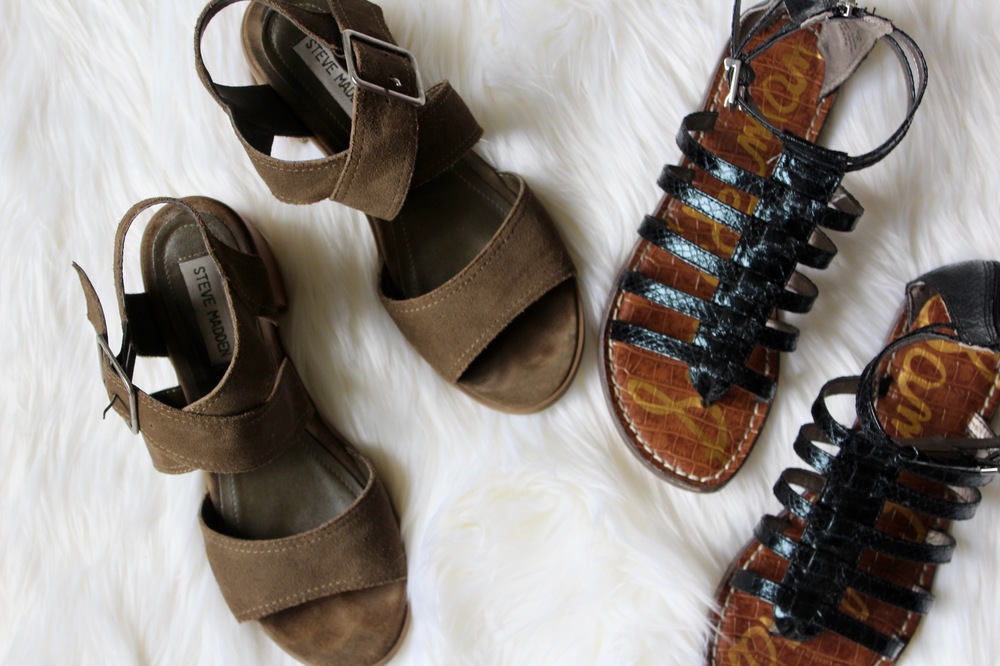 Have you ever tried making a capsule wardrobe? Let us know in the comments!