Something that I've discovered in the fashion world is that it seems there is a stigma about wearing denim on denim. Although in the years past denim on denim could look a bit odd, when worn correctly, I think denim on denim looks super cool. It's the total cool-girl outfit and is a really unique look. A lot of people are too nervous to wear double denim, but it can be a statement outfit. Step outside your fashion boundaries and try something new! You'll never know if you don't try.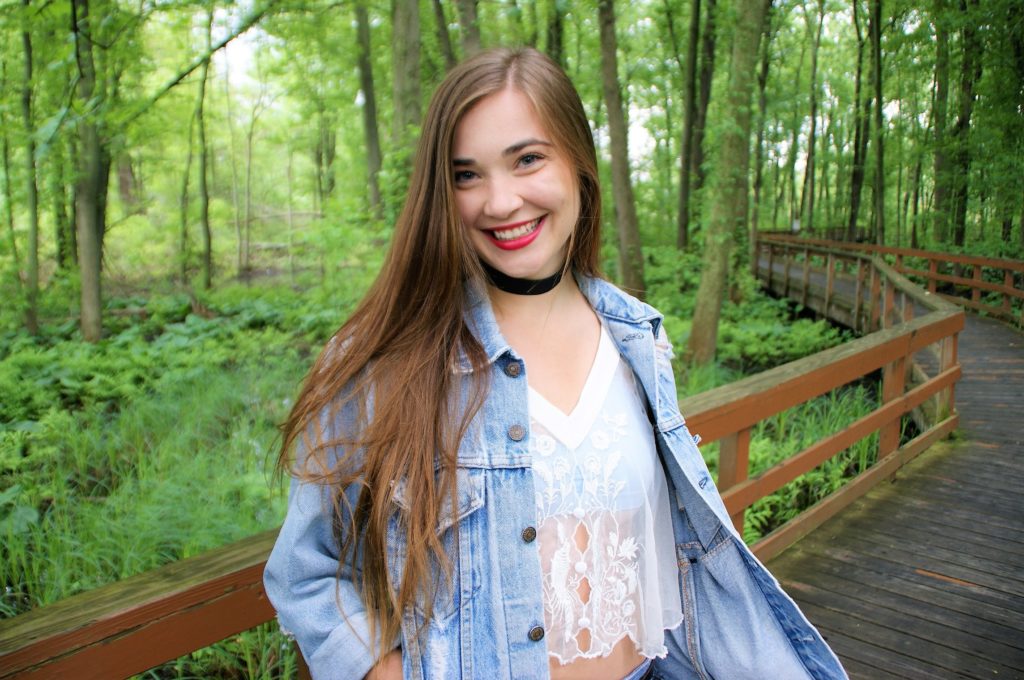 When I first told my model I'd be putting her in denim shorts and a denim jacket, she gave me a perplexed look, "Are you sure?" she said. But after trying on the outfit, she admitted, "I wouldn't normally wear this, but I totally love it." I made sure to add little feminine unique touches to the outfit to make sure she felt balanced and confident in what she was wearing. That is always the most important feature of any look: confidence.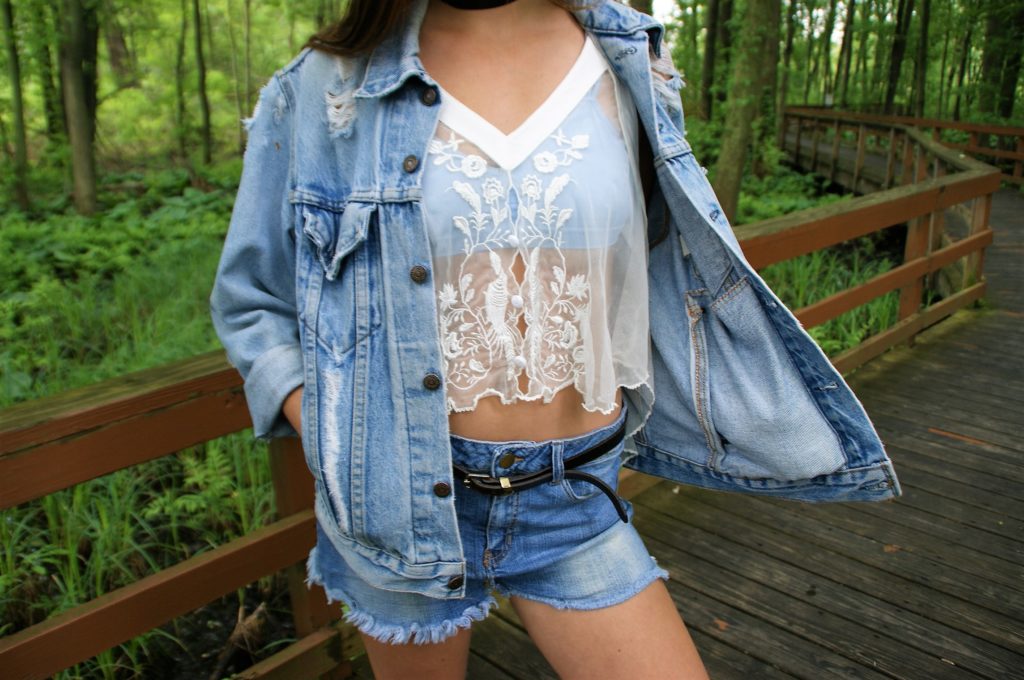 My model is styled in a distressed denim jacket from LF Stores and cut-off denim shorts from Forever 21. Underneath the denim, she is wearing a sheer floral-embroidered white tank from LF Stores and a baby blue bralette from Forever 21. The white tank helps add a girly touch to the outfit to counter the ripped denim. It's a nice contrast! The light blue color bralette complements the light washed color of the denim.
As for accessories go, she is wearing a black ribbon around her neck tied in the back as a choker. The bow in the back is a simple and sweet touch.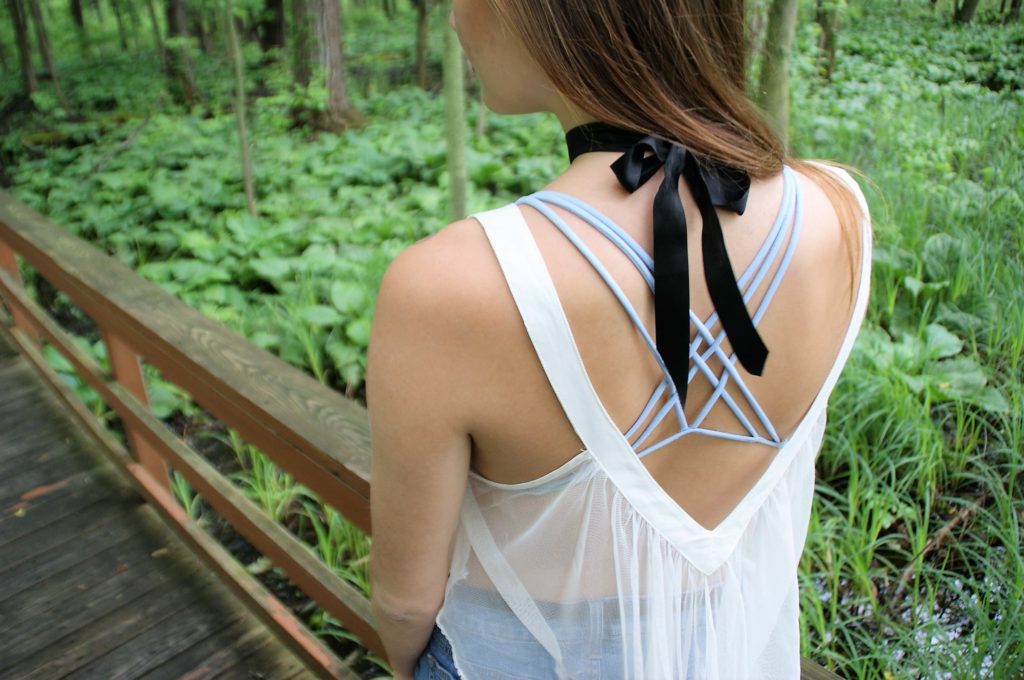 The model is also rocking a cute pair of black suede booties. The black goes with the color of the choker and ties the outfit together from top to bottom. All of the colors and patterns complement each other and are balanced throughout the look.
Denim on denim shouldn't be a fear for any Fashionista! Take a walk on the wild side with this unique and daring look. You never know, you might love it!
How do you style your denim looks? Tag us in your cute posts at @CFashionista!