It's safe to say we are excited for the start of spring. What could be better than living in graphic tees, skirts, and culottes? But before you retire all your winter fashions for the season, there may be one piece you shouldn't give the boot to so quickly.
It's not just because they make such a great pun; often time, boots are an investment piece. This means that only being able to wear them for a few months out of the year just won't do. Luckily, we are here to help! This year, we are seeing more and more creatively styled pieces, and boots for spring is no different. There are so many ways to style boots after the temperature starts to rise; don't let the idea that boots are for winter stop you from getting creative.
Making unusual combos has been everywhere this year. Remember T-shirts and slip dresses? What about socks and sandals or sneakers with dresses? After all of these super trendy pairings why not pair your favorite boots with your favorite spring pieces? It's bound to be a hit!
Check out how these Fashionistas have executed this trend for some inspiration!
A Match Made In Heaven: A classic pair of black suede booties are perfect to pair with a bright statement piece. This feminine silhouette of this Fashionista's rust tulip skirt is the perfect match for this edge boot. 
 (Photo via @mmoor)
Dressed Down: A great benefit of pairing boots with dresses is their ability to make a dressier look more casual. A chunky heel is a great match for that cute cocktail dress you've been dying to wear all winter. 
 (Photo via @gretchen_reese)
Be Bold: Bold colors are in this spring, and personally, I hope they stay. Neutral boot paired with a bold skirt or pant is the perfect way to let the bold color shine. 
 (Photo via @mmoor)
Sock Boots 2.0: Looking for a look that is a little more loud? Nothing is off limits, throw on your favorite socks for a quirky pop!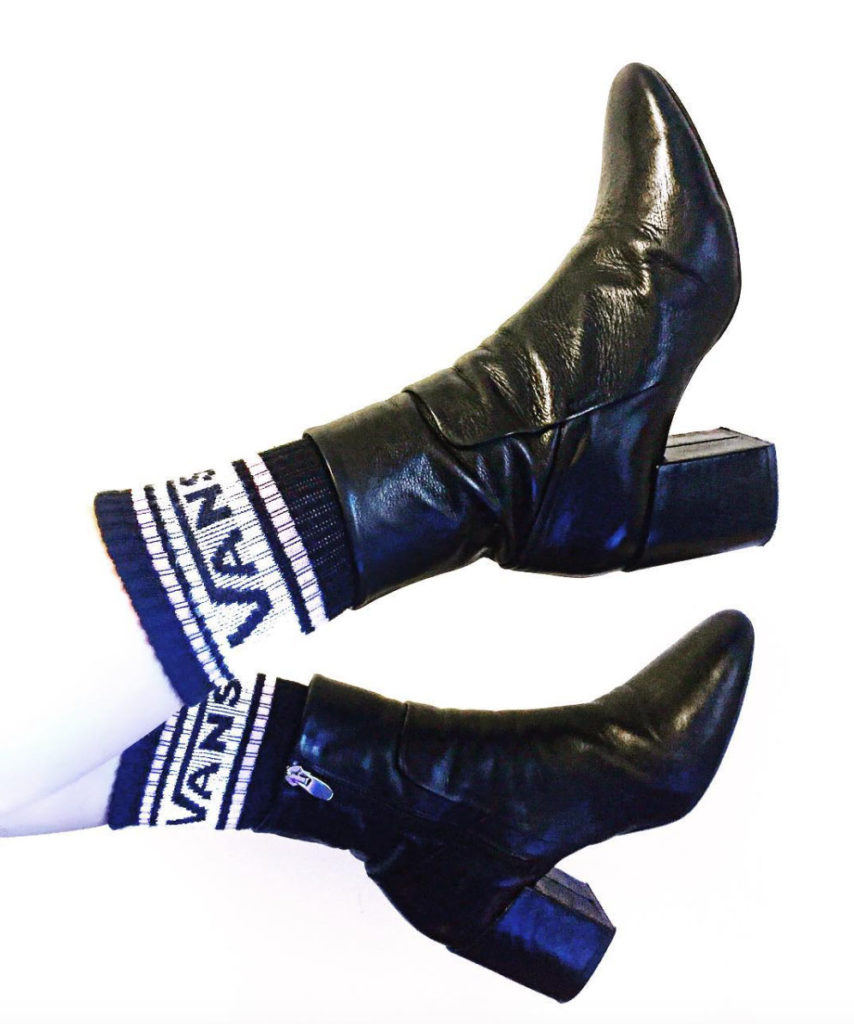 (Photo via @gretchen_reese)
Classic LBD: You can never go wrong pairing black boots with a LBD. This Fashionista added a touch of spring with a colorful neck scarf.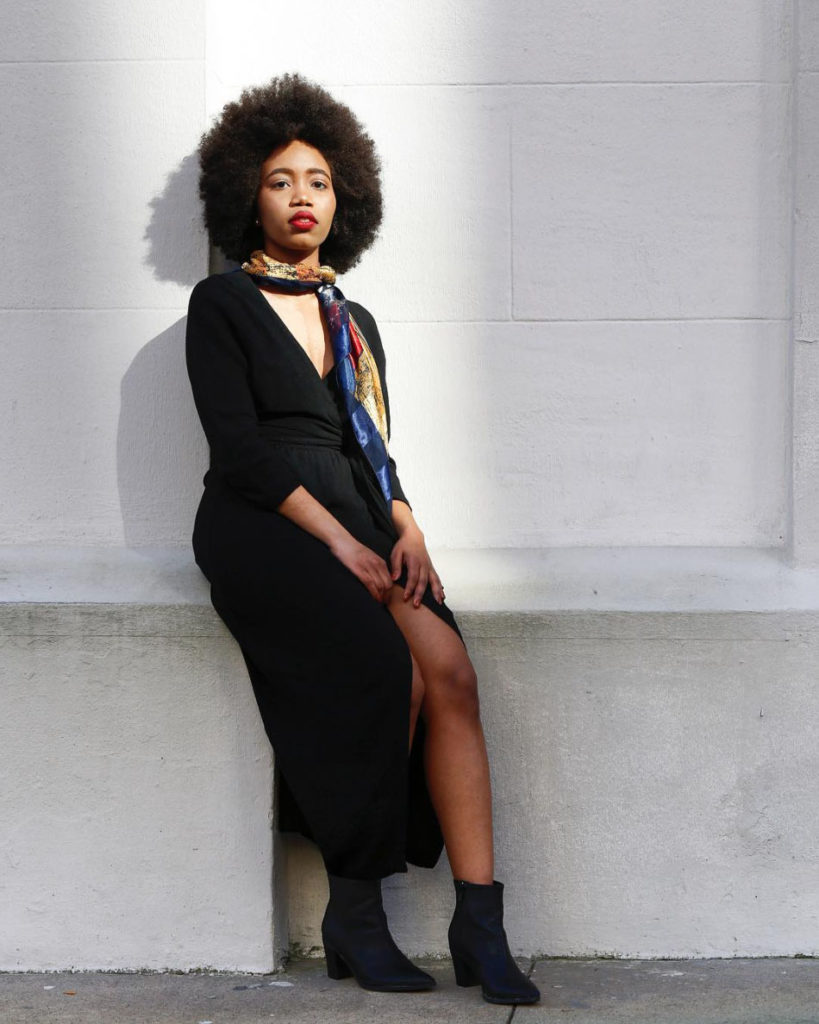 (Photo via @stylefromalexis)
Keep It Casual: If you're looking to keep your look classic and comfy boots are still the perfect shoe. Graphic tee? Check. Vintage jeans? Check. Statement boots? Check!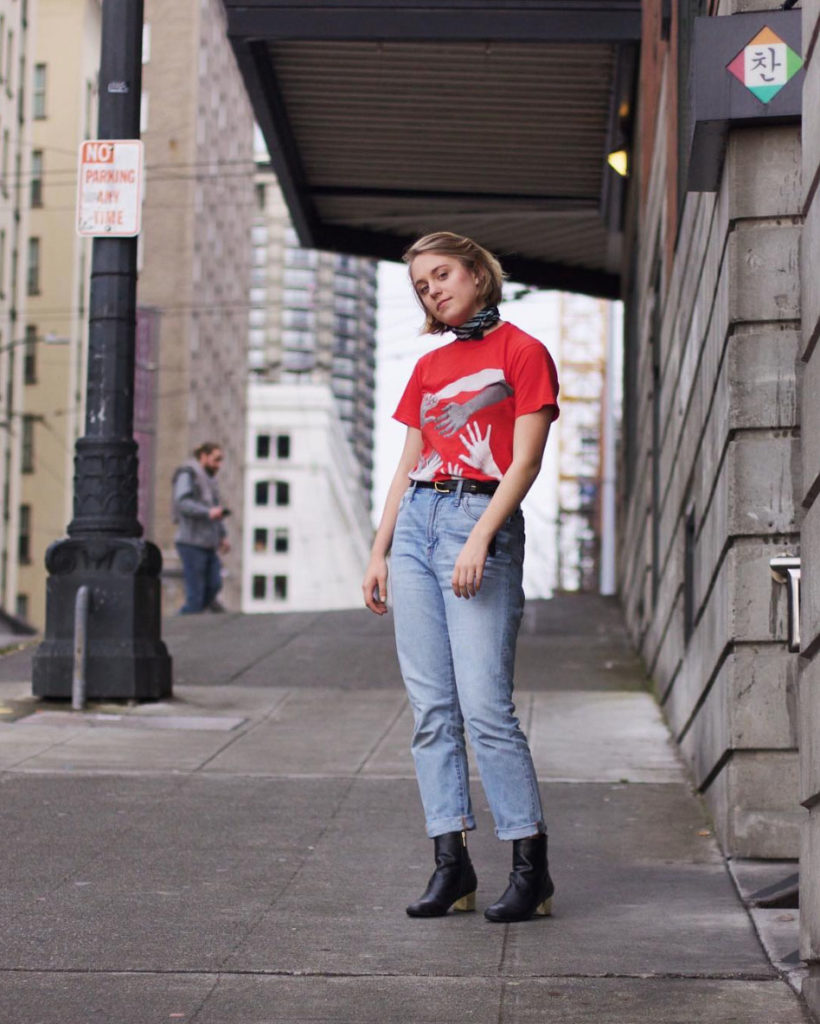 (Photo via @fracturedaesthetic)
We want to see how you will style your boots for spring! Post a photo and don't forget to tag @cfashionista on Instagram!