No matter how much you prepare and/or angst about your outfit, there is nothing more nerve-wrecking than the first day at your new internship. What will your bosses be like? Will the other interns be cool or catty? Will they blast the AC or will it be a sweat lodge?
While these are typical concerns that swirl in every intern's head prior to day one, there are some things people don't tell you in order to be prepared and ready for the day. We decided to check in on the stars of our series, "The Intern Diaries" to see how they prepared for their first day. Check out their tips below!
Maddy Haller, Social Media Intern at College Fashionista HQ
"While starting a job or internship is extremely exciting, it can be a little (or very) scary. First and foremost, especially in a big city, know where you're going. I am commuting to the city via train and I definitely got lost on my way to the office. If possible, practice your route beforehand and leave extra early just in case anything goes wrong on your way there. When it comes to tackling nerves, just remember that they chose you. Find comfort in this and turn your nerves into confidence. As for what to wear, my advice would be to go subtle for the first day to get a feel for what's acceptable in the office – while still, of course, expressing your personal style. As long as you be yourself, show your appreciation/excitement and are ready to work, I guarantee you'll kill it."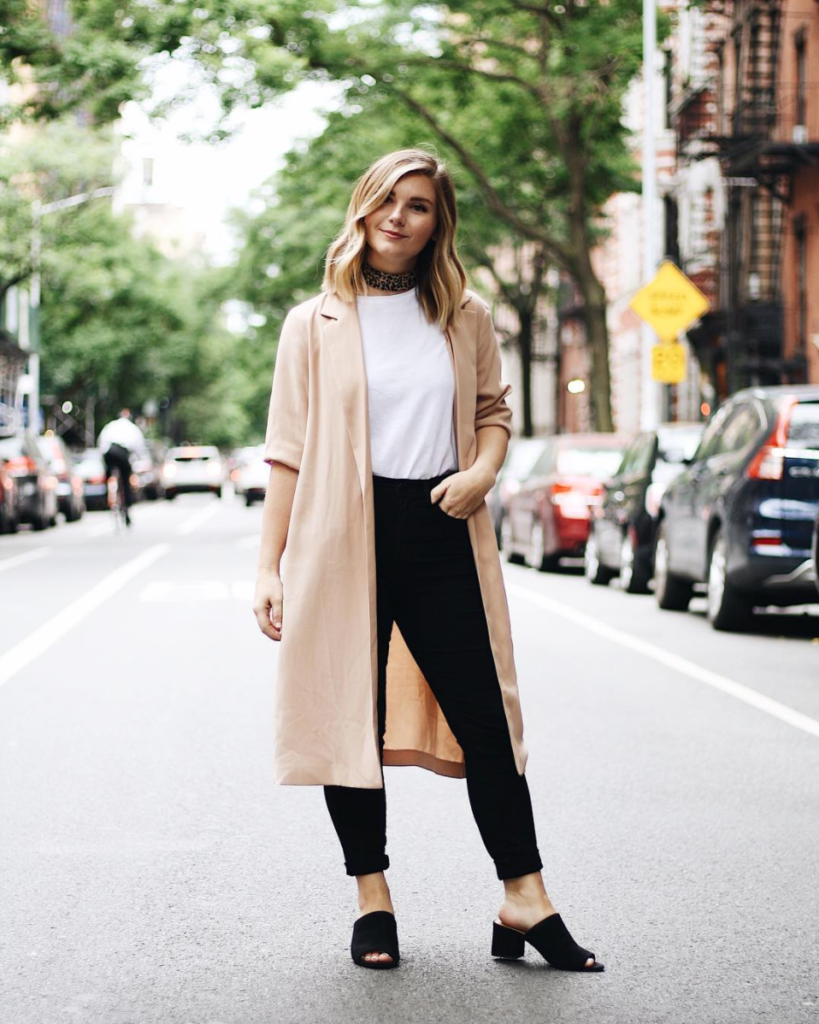 (photo via @maddyhaller)
Kalynn Smith, Digital Marketing Intern at L Brands for Victoria's Secret
"Come with with a professional but cute portfolio/ notebook and pen, it will make you feel less like an intern and more like a part of the team! Also, don't forget your watch. Overdressed is definitely the way to go if you are unsure of the dress code. It is better to start off your internship in safe business outfits than pushing the envelope. Wait until you get more familiar with the company and comfortable with your team to test out fashion trends in the office! Also, do your research before the job starts. The job interview process doesn't stop with the internship, in fact think of your internship like a summer long interview. Make good first impressions, understand what is expected of you, and go full force ahead!"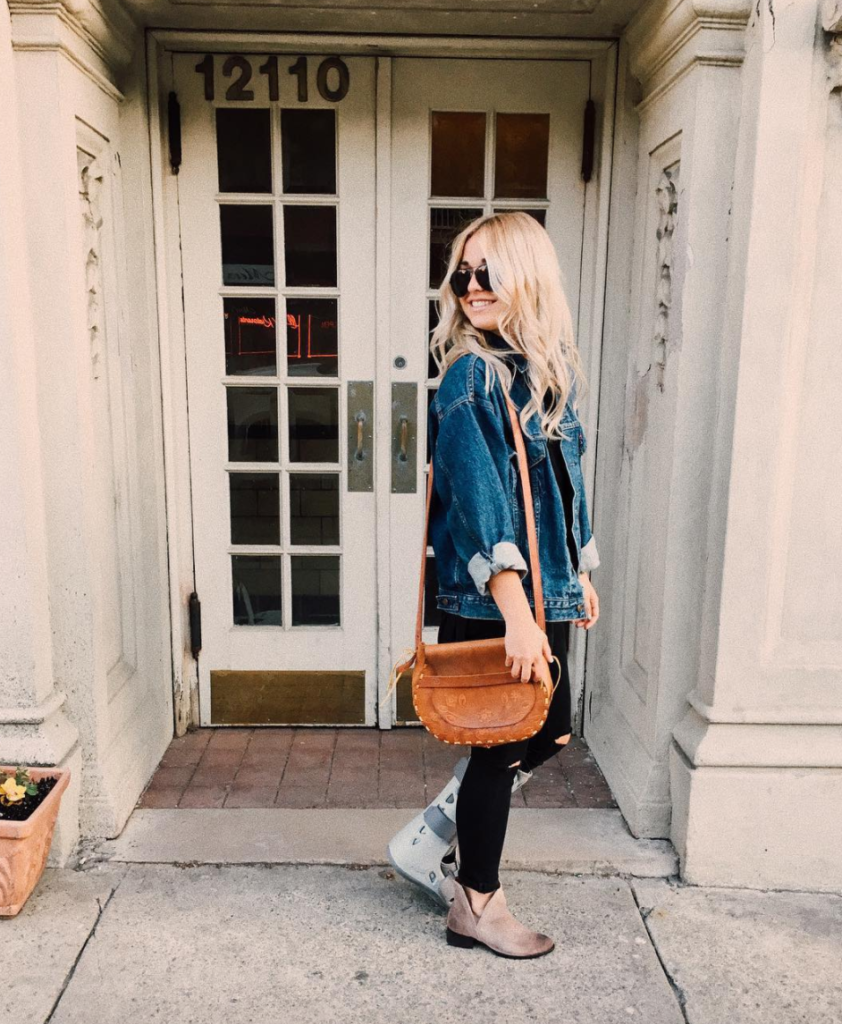 (photo via @kalynnelizabeth_)
Sahana Holla, Technical and Research Summer Analyst in Finance
"You really never know what to expect on the first day, so I always suggest spending a lot of time on preparation. Definitely plan for traveling and make sure you get there early, rather have extra time to grab a coffee than make a bad first impression showing up late! Dependent upon what industry you are in, I always suggest to err on the conservative side in terms of dress code until you get a good feel for it. Most importantly, be excited! Having an internship is such an accomplishment in itself. Make sure you are professional and put together, and never be afraid to ask questions. And, of course, come ready to learn!"
(photo via @holla4sahana)
Val Veak, Digital Marketing Team Intern at Nike
"So I know that the first day can be super nerve-wrecking, I know for me personally I was worried I was going to make a bad impression on everyone. However, just be yourself! Make sure you are dressed professionally, you'll feel more confident if you are dressed your best. Every internship has a different dress code so if you are not entirely sure, it's better to be dressed up then dressed down. The first day is the perfect time to get a sense of how other people are dressed and then you can adjust your outfit for the next day. Also, be punctual. You never want to arrive late, but especially not on the first day. Leave early, in case something happens on your commute there. Don't be afraid to ask questions! In my experience, everything was so new for me and there was a lot I didn't fully understand, but don't feel bad, just ask questions so you can learn and better yourself. Also, jot down notes because it might be hard to remember all the new information you'll be given on the first day. Lastly, enjoy your time there and take in all the new things you are able to learn and gain through this internship. You should be proud of yourself for getting this internship and make the best of this exciting opportunity."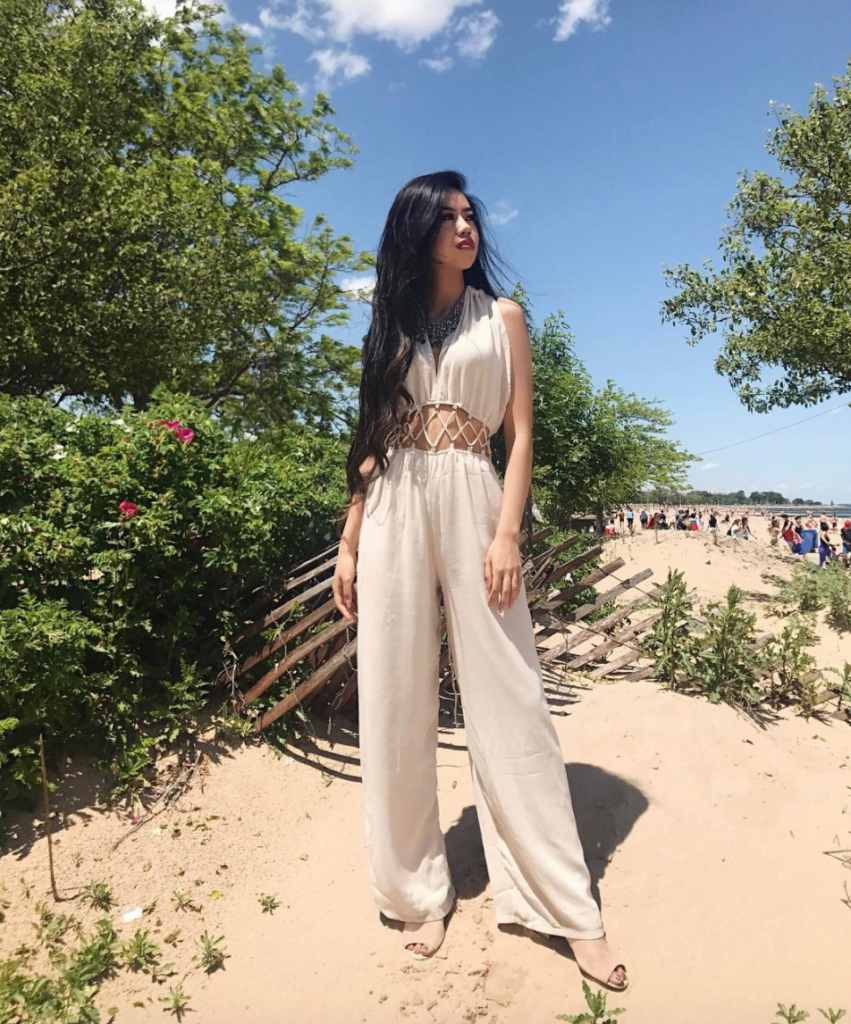 (photo via @valveak)
Brisa Gomez, PR Intern at DoSomething.Org
"I think it's normal to feel nervous on your first day, so don't be too hard on yourself if you can't get rid of the nerves! I always try to be early in case I get lost or something comes up, that way I have enough extra time to deal with the situation. As for meeting new people, I try to be as calm and welcoming as possible. I try to keep in mind that other interns are probably feeling the same way as I do, and that helps me feel less anxious about it being the first day. I definitely recommend wearing something you love and makes you feel confident. It personally makes me feel like I can take on anything, and be myself. Also, make sure to bring your own personal belongings in case certain things aren't provided for you. As to how to present yourself, I say always be the best version of yourself! The rest will come easy."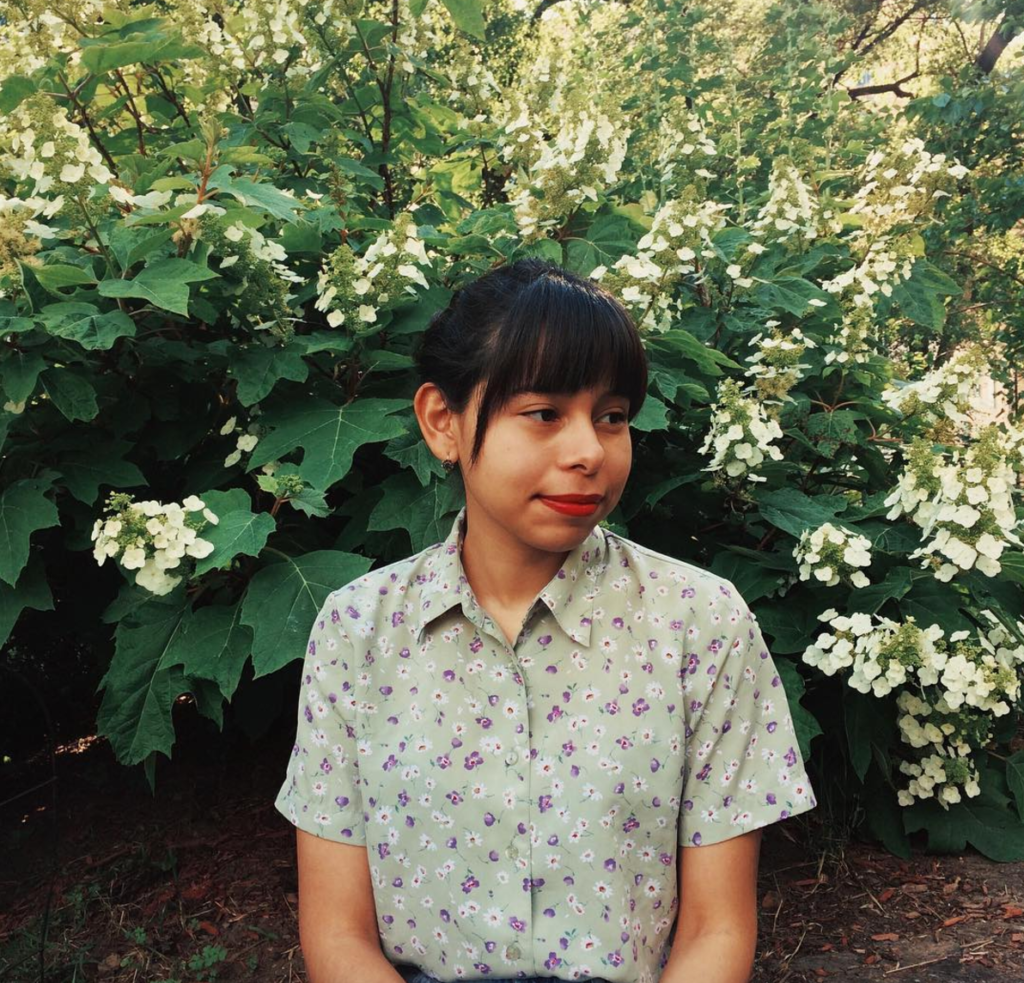 (photo via @brisaamarr)
Hannah Bullion, Social Strategy and Innovation Intern at Refinery29
"DON'T BE LATE!!!! But also, don't be crazy early—arriving before your supervisor may potentially shake up their morning and frustrate them. Find a happy medium in terms of showing up early and showing up on time. I'm super crazy about being on time and allotted myself over an hour to get to the office, despite the fact my commute is barely 20 minutes. Sit inside a coffee shop to calm yourself down. Make sure you show up with a smile and a positive, can-do attitude—and continue to bring that into the office with you every morning."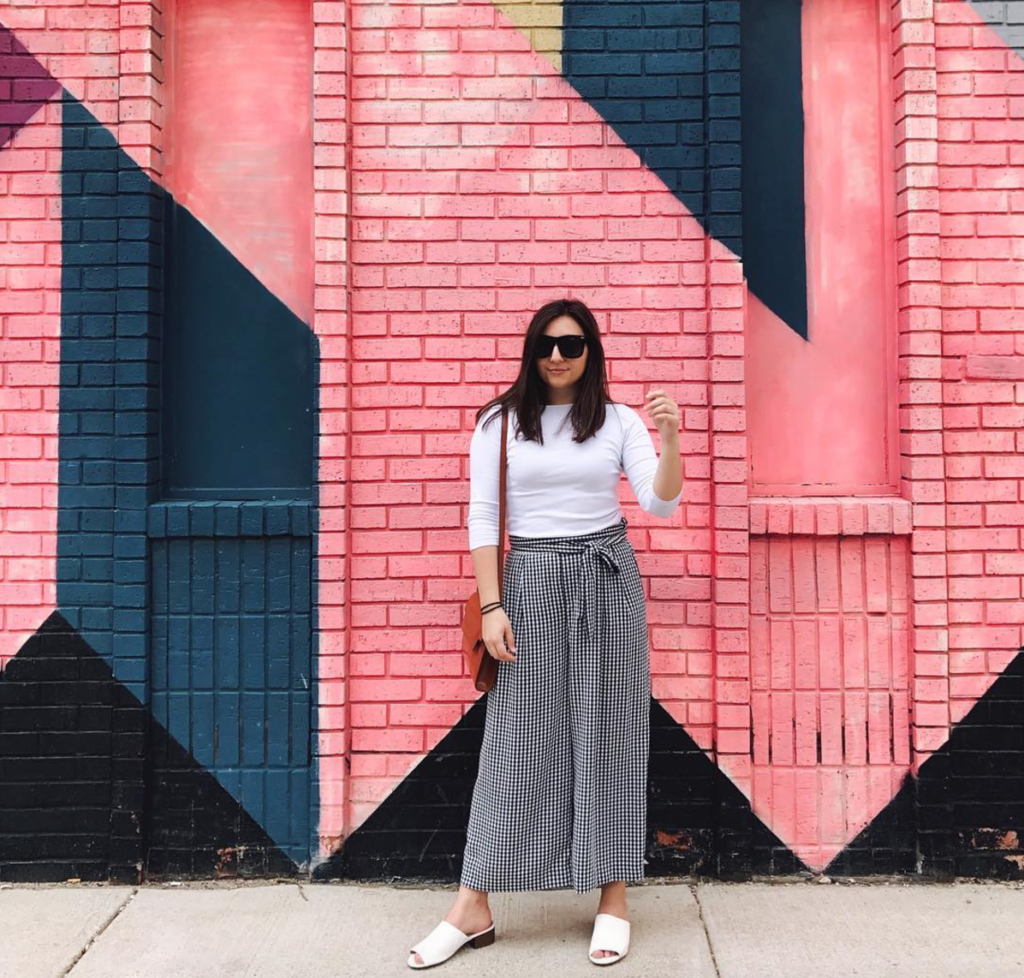 (photo via @hannahbullion)
Valerie Cammack, Marketing Intern at Nisolo
"For the first day of an internship I plan, plan and plan ahead! I don't like to leave anything to chance so I always select an outfit the night before, get everything I need (laptop, headphones, chargers, paper and pen) together and set my alarm for a little earlier than necessary. Also, I always check out where the office before the first day so I know exactly where I'm going. It is so important to try and not let first day nerves get the best of you, and go into the day with a positive and excited attitude!"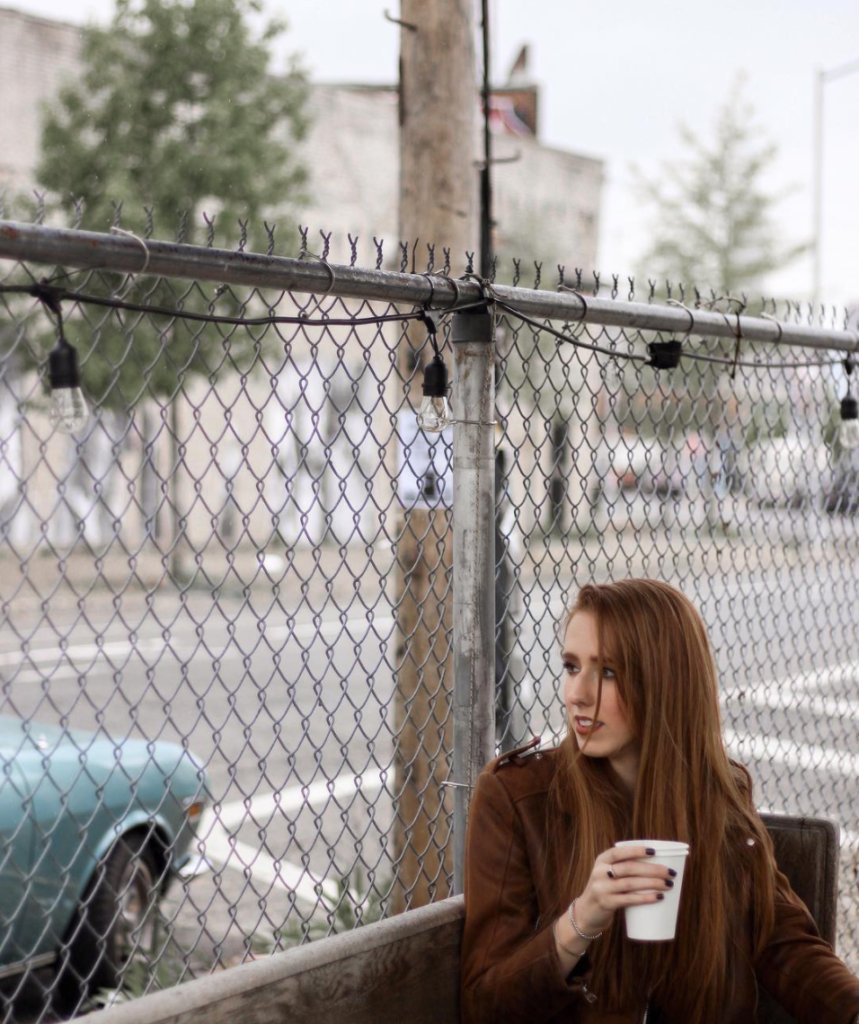 (photo via @valeriecammack)
Any advice to fellow interns to making their first day fabulous? Let us know in the comments below!