How would you describe your personal style? is quite the loaded question. On the surface, it seems relatively straightforward, but in actuality, describing your style essentially requires you to put a label on your self-expression — and maybe it's just the Aquarius in me speaking, but I'd never want to trap myself within the bounds of a self-imposed label.
For that reason, I've never really known how to navigate my way through what I'd consider a "good enough" answer. In the past, I've usually answered with something along the lines of "When you love fashion as much as I do, it's hard to define your own sense of style. Fashion constantly morphs and evolves, and therefore, I am constantly inspired," and while this answer might be fair, and well…true, I can't help but feel like it's another way of admitting I don't really know myself.
That was until I came across the "three-word method" (thank you, TikTok), a technique that taught me how to describe both my actual and aspirational sense of style.
I knew there were a few things about the method I had to clarify for myself before I settled on my three words. So, after scrolling through the #3wordmethod on TikTok, I sorted out the method's "Five W's" and found my three words — structured, whimsical, and eclectic. If you're interested in finding your three words, use my (answered) questions as a guide to get you there.
What is the three-word method?
The mind behind this method is NYC stylist Allison Bornstein, who you can find on TikTok @allisonbornstein6. In her series "Finding Your Personal Style," she describes this method as a checklist you can use to define your own style.
As the name suggests, all the three-word method requires is for you to condense your personal take on fashion down to the three adjectives you feel are the most representative of you.
How do I find my three words?
The three-word method takes a bit of self-reflection. In order to find your three words, you have to evaluate your current closet and imagine your ideal one. Here are some things to consider before nailing down your three words:
01. Spot your staples
Start off by taking a peek into your closet (and maybe a scroll through your Instagram), and point out your go-to pieces. Which pair of pants are your favorite and why? What about your favorite shirt? Are you an oversized blazer babe or a leather jacket lover? Chunky or delicate jewelry? What pair of shoes could you never live without? And lastly, if you had to find a word to describe your closet faves, what would that word be?
There you have it. You've found your first word.
Let's say your answers went something like this: Your favorite pair of jeans are your Levis because you love their light-washed color and their straight-leg fit. Your favorite shirt is your white button-up shirt from Everlane. If you had to choose between a blazer and a leather jacket, you'd go blazer, all the way. Your jewelry of choice depends on the occasion, but you never take off your tiny diamond-studded earrings. Your favorite shoes are your ballet flats.
These answers all point toward words like: classic, French, timeless, and sophisticated. Now, all that's left to decide is which word feels most accurate.
02. Analyze the vibes
In part one of her "Finding Your Personal Style" series, Allison Bornstein says to consider recognizing the overall vibe of your wardrobe. You can do this by analyzing your favorite silhouettes, deciding whether you prefer wearing neutrals or neons, and even picking your favorite decade for fashion. This tip is about answering what your current overall aesthetic is by analyzing the vibes in your closet.
Let's say you tend to lean towards baggier clothes, have a closet that's essentially painted black since that's the only color you'll buy anything in (same, by the way), and your favorite decade for fashion was the 70's—specifically the late 70's when the punk scene was at its peak.
One (or more) of your three words might be: edgy, oversized, and effortless.
What if you were the inverse of the above and love anything and everything cropped or mini, feel best in neon or overly patterned clothing, and have an obsession with the Y2K aesthetic?
Your words might be: sexy, eccentric, and futuristic.
03. Describe your dream wardrobe
If tip two describes your current aesthetic, tip three is tip two re-imagined. If money, time, and the pressure to "fit in" had no role in defining your style, what would your style look like? Think about your top three fashion influencers and brands and ask yourself why they're your favorite. What do they all have in common?
If your answer were something like vintage Vivienne Westwood, Miu Miu, and Mirror Palais, then your answer would be a slay, and your words would be: romantic, vintage, and soft.
What To Avoid
Good question. Here are some things to avoid when picking your three words:
01. Avoid leaning into synonyms
Bornstein said it best when she said, "These words do not have to go together; they actually should be quite dissimilar because that's what makes an interesting and dynamic style." Your style is versatile, so try to pick three words that hit all your wardrobe's bases. Although this method is about condensing your style, it's not about condensing your self-expression — don't let your words limit you.
02. Stay away from the idea of there being a right or wrong answer— there isn't one
This method is all about self-perception. Who do you think you are, and how does your style reflect that? Find the words that feel the most "you." If, for whatever reason, you're not happy with how you dress now, ditch the idea of finding a word to describe your current style and run free imagining your most stylish self.
03. Don't let your three words trap you
Just because you narrowed down your three words doesn't mean they're not subject to change. With time, and especially with this trend cycle, your words might change on a dime. Let your three words tap into your personal fashion evolution, do not let them limit it.
Three-Word Method Style Examples
Alexa Chung: preppy, whimsical & edgy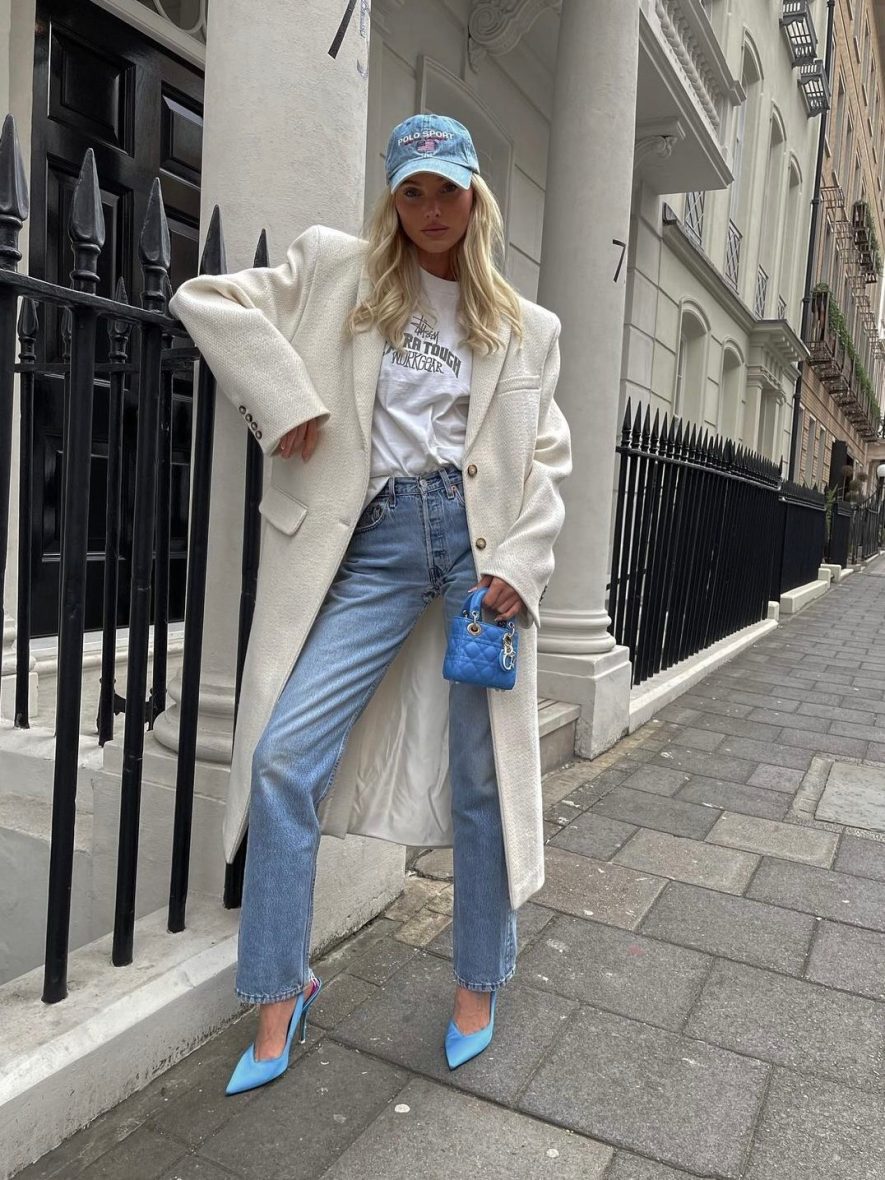 Elsa Hosk: oversized, unexpected & structured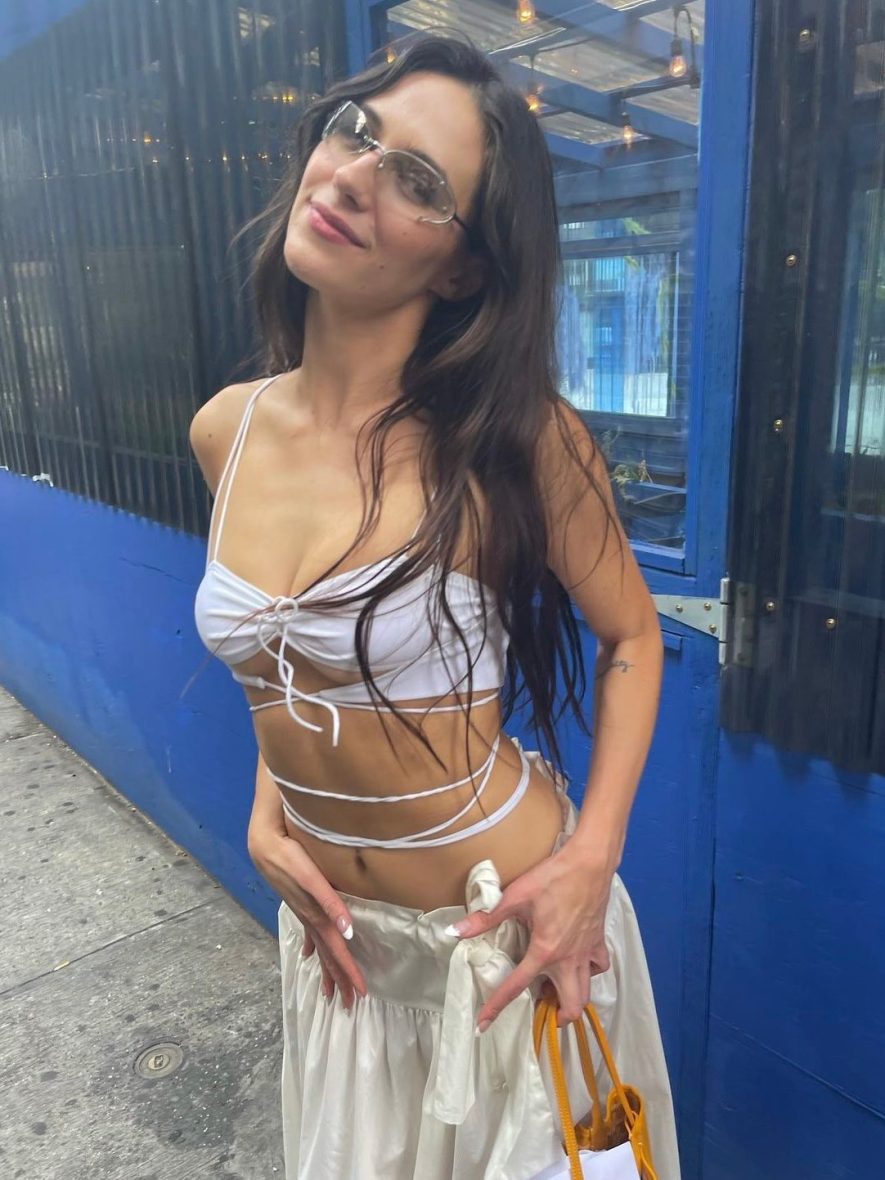 Devon Lee Carlson: 2000's, futuristic & sexy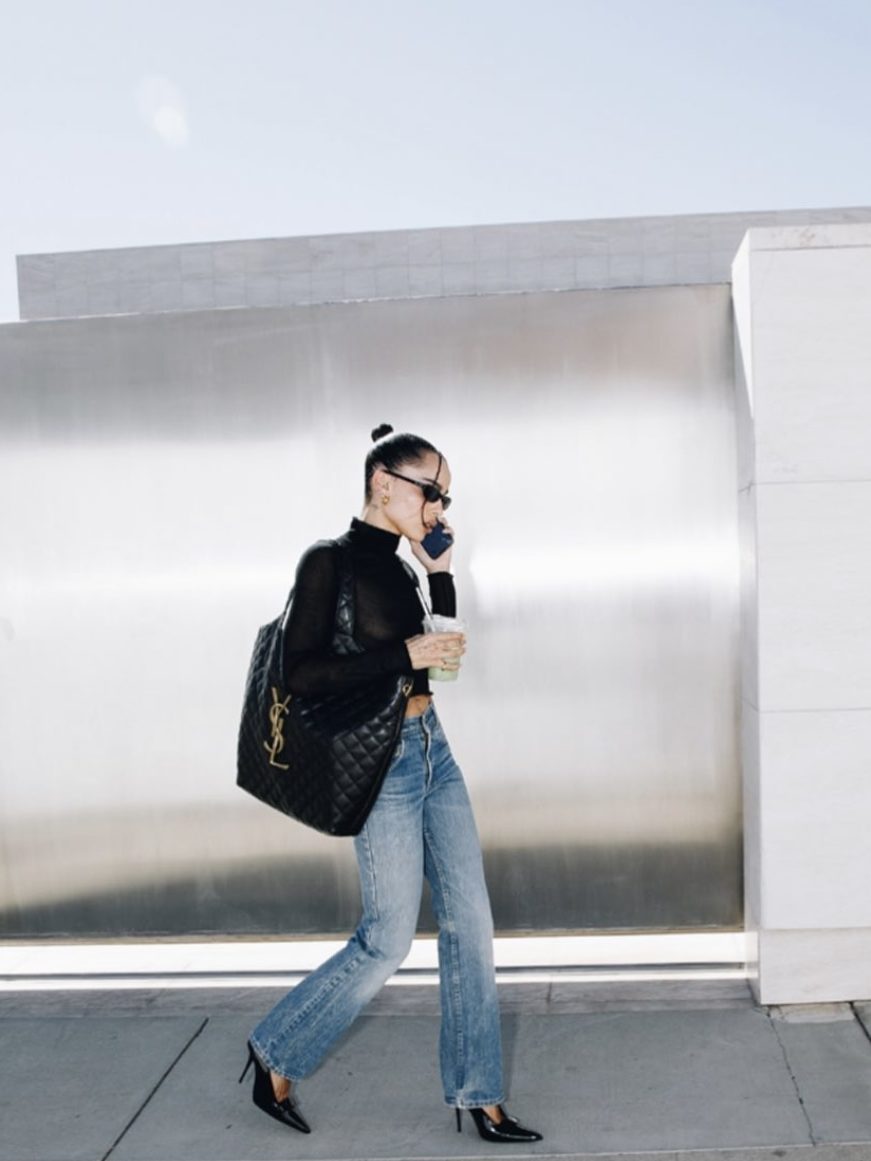 Zoe Kravitz: sexy, effortless & edgy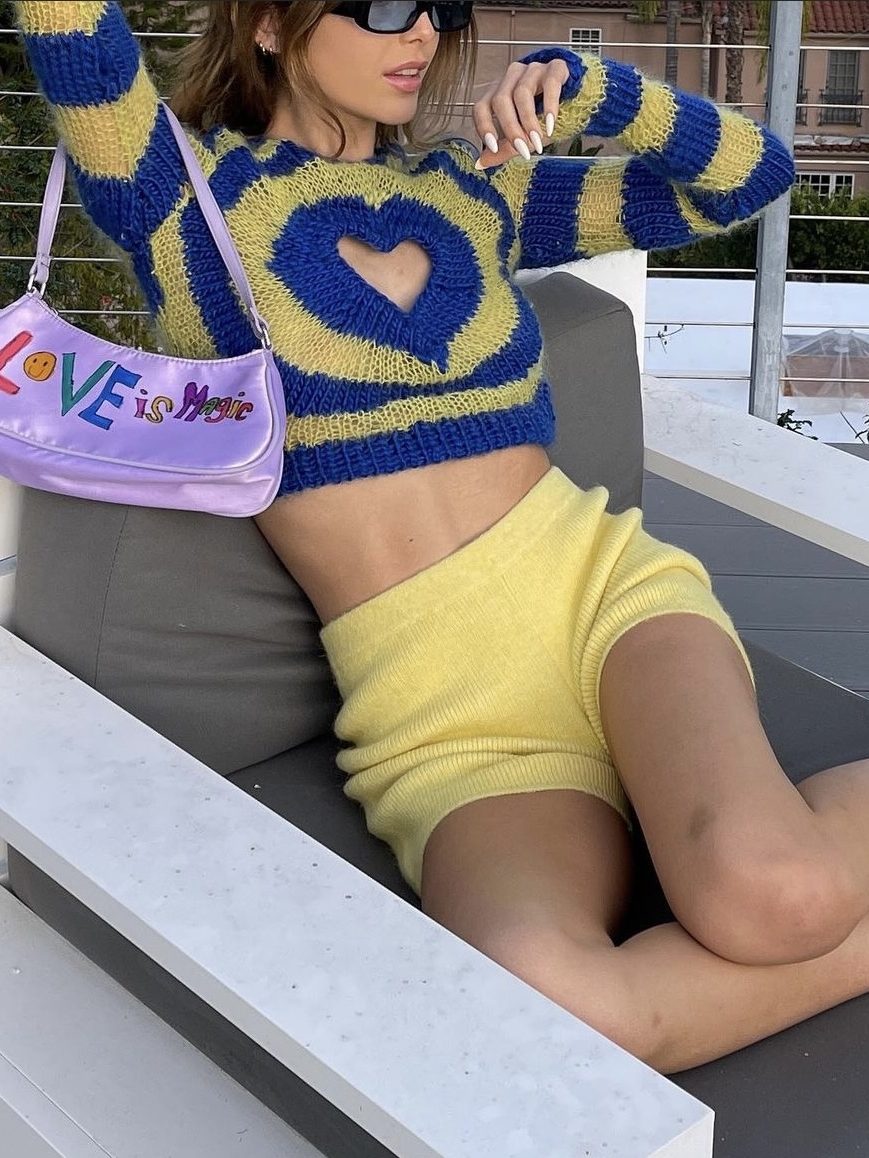 Emma Chamberlain: casual, unexpected & cartoonish
Why is this method any better than just defining your style on your own?
The three-word method isn't necessarily better than any other mode of action you might take to define your personal style, it's just easier. There's no reason to have a long-winded, seemingly complex but actually ambiguous answer to the question, "how would you describe your personal style?" that's why the three-word method has become a trend itself, it's the perfect way to both narrow down and round out your personal style, and on top of that, it's fun to do.
So, what are your three words?
Featured image via @emmachamberlain. Design by Her Campus Media.