Studying abroad is perhaps one of the best opportunities your university could offer. From the delicious food to the unique culture, everything about studying in a foreign country is incredibly eye-opening and an experience that you'll remember for a lifetime. As a Style Guru once abroad, I was able to approach various students and natives to chat about their styles and how they dressed according to their own personal tastes and to the sartorial culture of the city. It was amazing at how different, yet equally beautiful the outfits abroad were compared to what people would wear back at home.
I got the chance to chat a few Style Gurus about their take on fashion abroad and what opinions they have on the distinctive styles represented in their respective countries.
Where are/did you study abroad?
Valerie Cammack: I am studying abroad in Florence, Italy!
Demery Weeks: I studied abroad in Milan, Italy this past summer!
Peyton Johnson: I was in Salamanca, Spain last summer.
Halle Olson: I'm studying at the University of Sunderland in Sunderland, England.
Vasiliki Bitsas: I studied in Paris, France at the Institut Catholique de Paris this past spring semester.
What were some essential clothing items you packed?
VC: For me, it was essential to being a lot of pieces that can be easily mixed & matched. Fitting everything into two suitcases was definitely a challenge!
DW: Since it was the dead of summer, I packed some light dresses, shorts and blouses. Some key things to bring abroad are a good pair of walking shoes!
PJ: I packed a lot of two-piece outfits so I could mix-and-match as much as possible without having to repeat looks too often. I also packed knee-high gladiator sandals that always brought a lot of attention. I loved wearing them out, especially to historical areas such as an outdoor Roman theater, because I felt like I fit in with the scenery but was still fashionable.
HO: Rain boots and sweaters because it's very cold and rainy in Northern England this time of year!
VB: I definitely packed a good pair of shoes that were fairly comfortable because I knew that I would be walking around a lot. I'm not big on wearing leggings out of the house anyway, so I made sure to pack only one pair and tons of jeans.  A Parisian women is never without her jeans.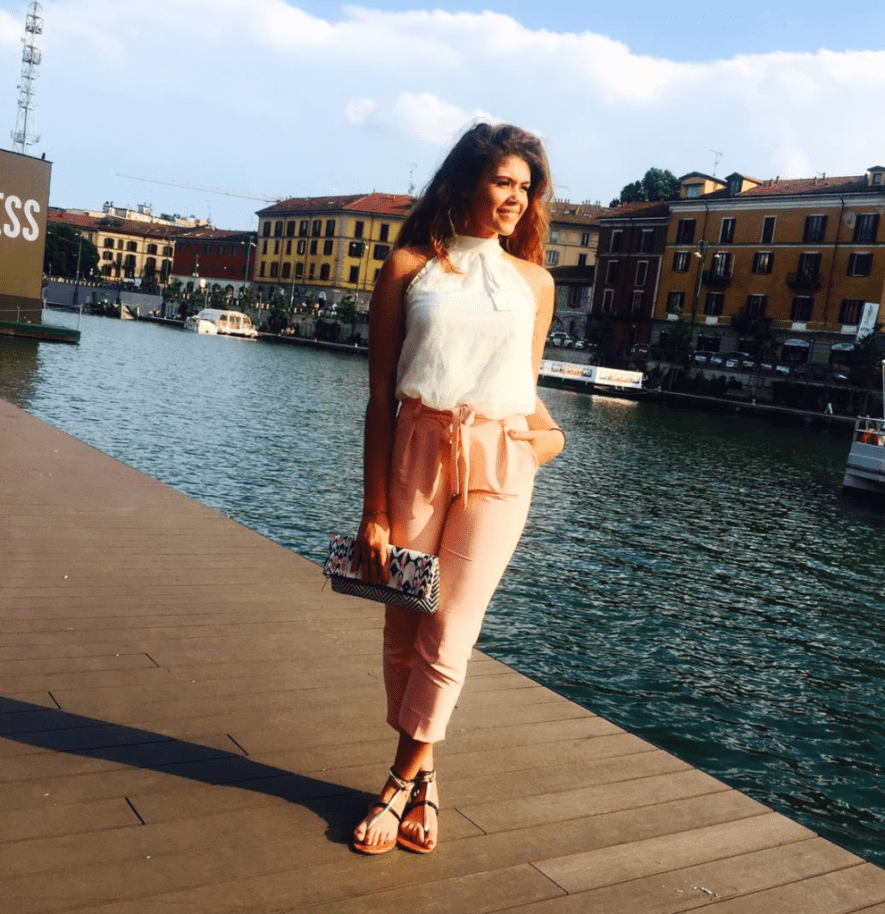 What was your favorite look (or item) you sported while abroad?
VC: I have a neck scarf that I bought in Milan which I have been loving!
DW: I LOVE bags. Of course while I was abroad I over-indulged and bought seven. That was my go-to accessory. A medium sized satchel to anything I needed from a day trip to the beach or a day out shopping.
PJ: My favorite look I sported was my off-the-shoulder bodysuit and high-low skirt I bought in Portugal. I felt very European!
HO: I wore a sleeveless turtleneck dress with a cropped moto jacket and burgundy booties for a day in Paris.
VB: I feel like I wore my ankle skinny black jeans almost every day. With the black jeans, I always sported one of the thousand sweaters I brought along with my suede biker style jacket, my oxfords and a big scarf to keep the wind out of my face.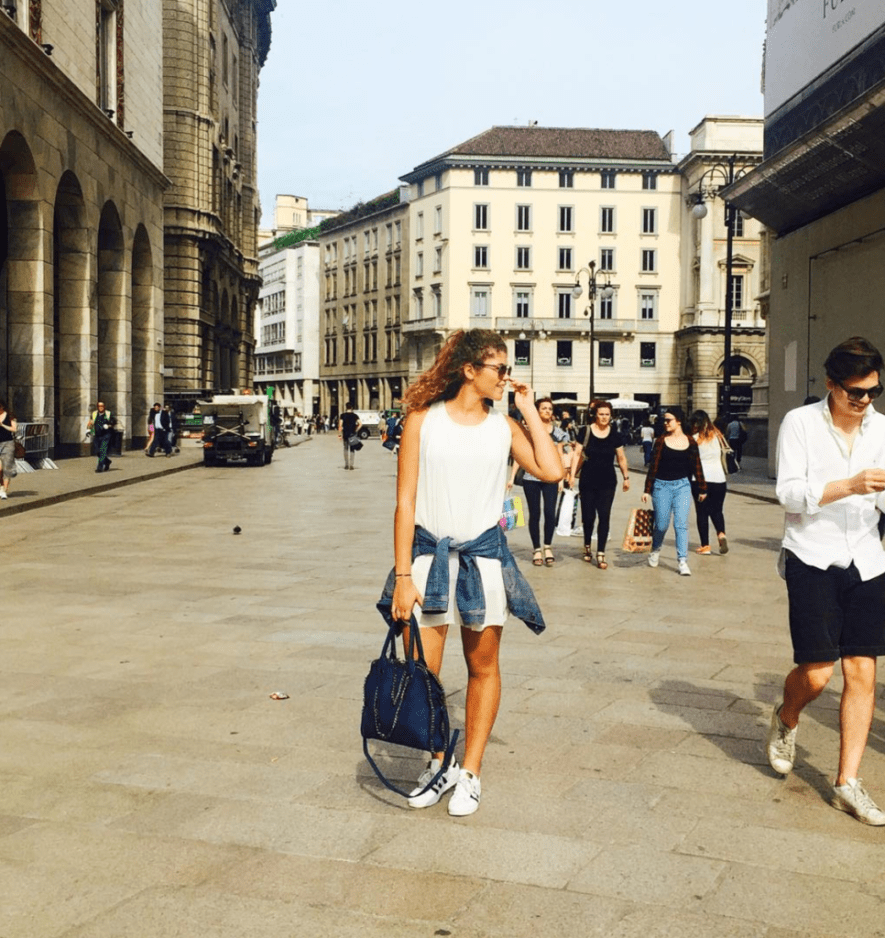 Any trends from the city/country you love? Any you don't like?
VC: Something interesting about Florence is that the locals dress for the season and not the weather. So as soon as fall started everyone was wearing jackets and scarves even if it was warm. Personally, I love this because fall is my favorite season!
DW: One common trend I saw that was metallic accents on everything. From shoes and bags to collars on shirts. It was all about the attitude no matter what you're wearing. A trend I never understood was wearing an oversized bomber jacket in 100-degree weather with humidity. But these men and women would sacrifice heat stroke to pull together their outfits. Don't get me wrong they were always top notch. Which is the incredible part.
PJ: Almost every girl in Spain wore Adidas Superstars – something that I packed with me just by chance, allowing me to fit in with the local style. I loved that look! What I didn't like, though, was that a lot of the Spanish guys were really into jorts (jean shorts), and never wore socks with their shoes.
HO: Chic athleisure is a huge trend right now in England that I've seen on almost all of my classmates! One trend I don't like is the full face of makeup for day. While I love their bold brows and smoky eyes, I prefer a more natural look for day.
VB: I loved the look of the Adidas Super Stars with ankle skinny jeans. It was very simple and cute, but that was kind of the look of the Parisian woman.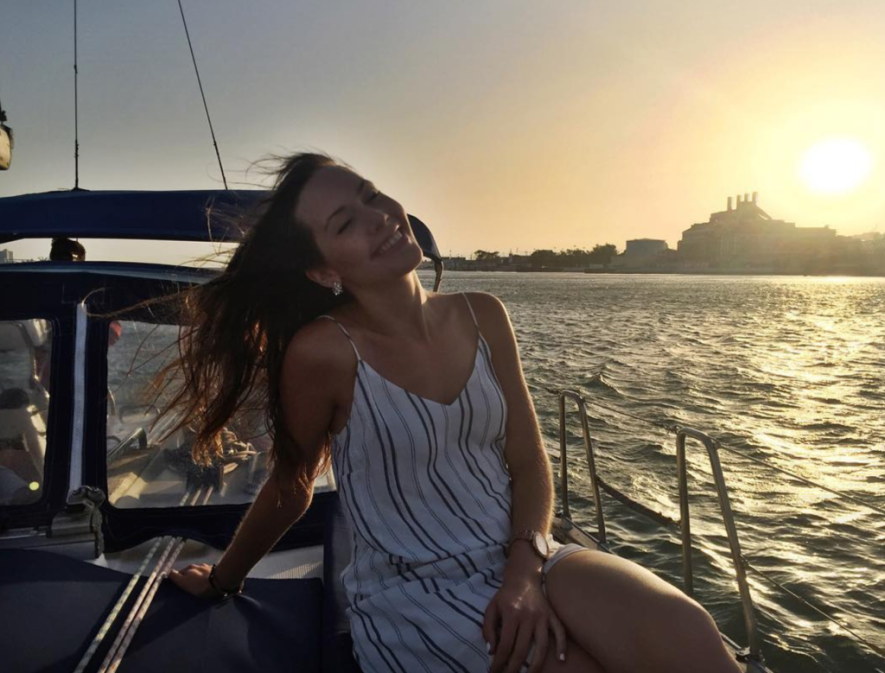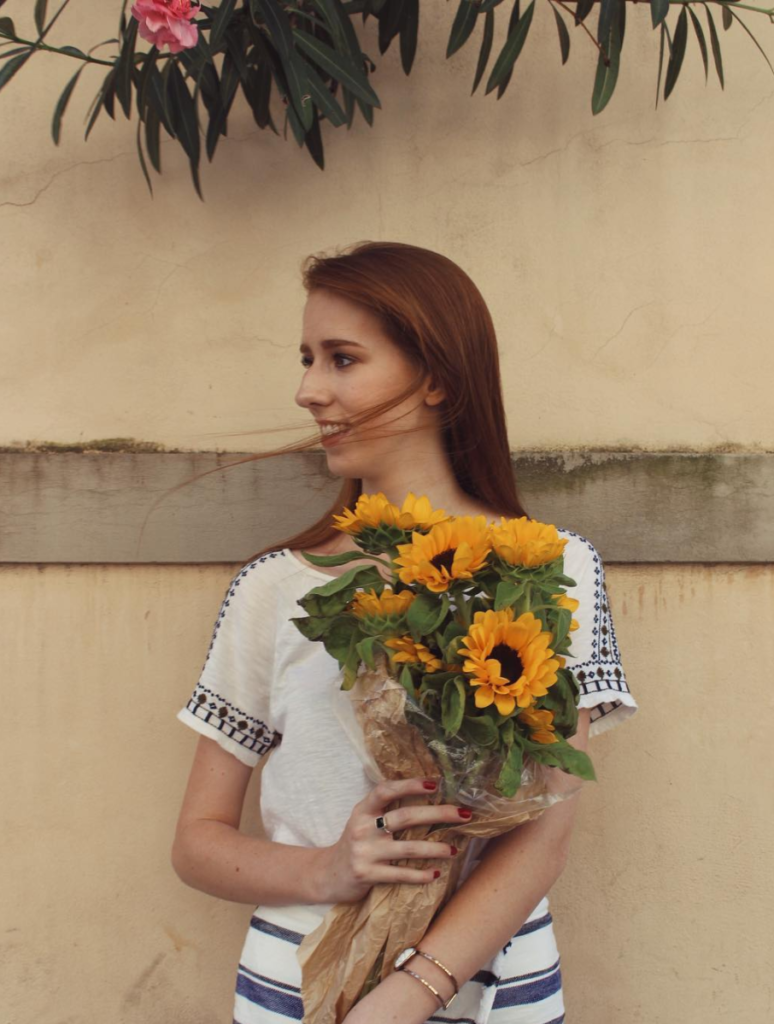 Favorite place to shop abroad?
VS: I love finding local boutiques in whatever city I travel to. It's a great way to find quality clothing that is unique.
DW: I lived in an area called Navigli which is right outside the center of the city by the Duomo. Leaving my apartment everyday was a dream, gelato and pizza shops right outside my door! The farther I got away from the center of the city is where I found the hidden gems.
PJ: I tried to stay away from American stores because when in Spain, shop as the Spanish do! My favorite store was Berksha because it was insanely cute and cheap at the same time. I really liked Mango as well! I also went to Zara way more than I should've which was double-bad since it's a store I shop at in the U.S. all of the time.
HO: Favorite place to shop has been Topshop and Zara. I know you can get those in the States, but I can't resist!
VB: I definitely loved shopping at Zara and Mango while I was in Paris. I also really liked shopping at Pimkie, a lower priced store with very cute finds. On the nicer days, my friends and I would wander the Galeries Lafayette, a department store in the center of the city. It was just cool to walk around and see what Paris fashion has to offer.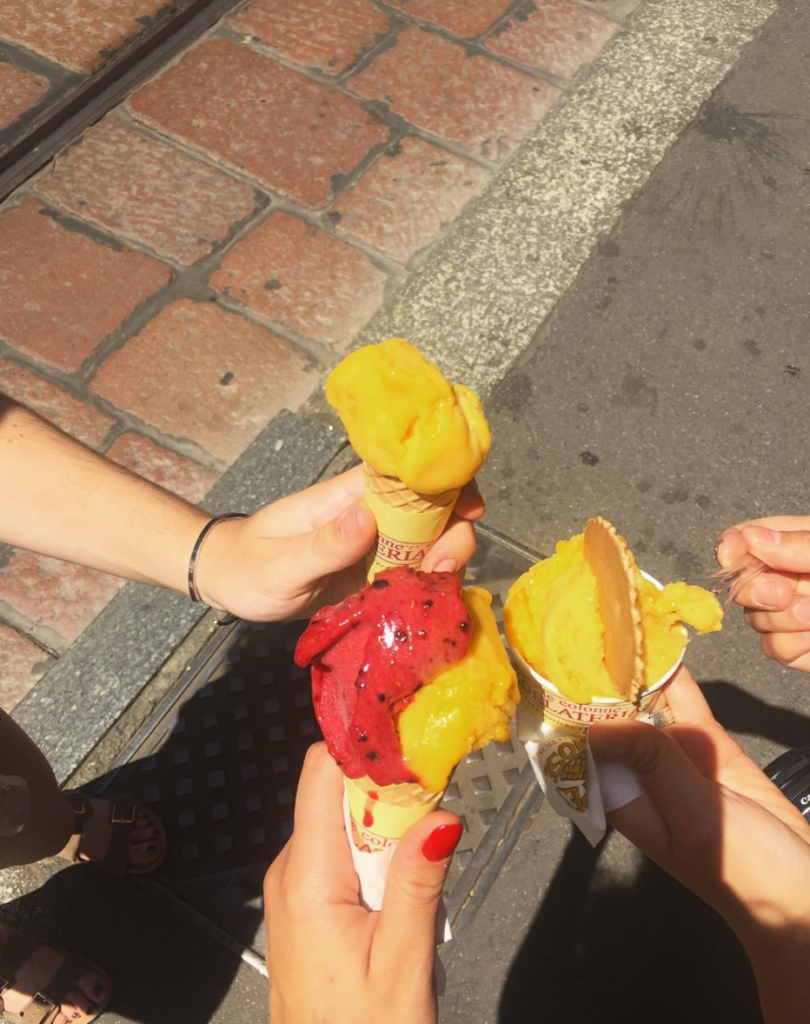 What are the main difference between styling an outfit at home versus abroad?
VS: At home I have a larger selection. While I have been abroad I have to be more creative with my layering. I think it's a fun challenge!
DW: The cultures and icons are so different abroad and you can tell in the clothing! In Italy they have a culture of being seductive and independent that has been handed down from generations. So for them it was not always about the name on the label but how they wore that name. With sexy simplicity.
PJ: The main difference between styling an outfit in Spain versus at home is that the Spanish are always cold, meaning they wear tons of layers. Even when it was 80 degrees outside, a Spaniard wouldn't be caught dead without their winter coat. The Americans definitely got lots of stares because we were practically naked (at least in the eyes of the Spanish) in the beautiful 80-degree weather.
HO: Sweatpants, even a chic pair, are never an option here. Even leggings are given a second look if you aren't wearing a top to cover your butt. Trousers and jeans are always a safe bet, but you can make them more casual with an oversized hoodie and some patterned trainers.
VB: Honestly, the way I would style an outfit abroad was completely different.  When I woke up in the morning, I wasn't as concerned with showing off my outfit to the people around me because no one was paying attention anyway.  If you stood out in a way that made you different than the rest of them, they would look at you in a way that they almost knew I was American. So, I stuck with my cozy sweaters, blanket scarves and denim jeans.