First impressions are everything, especially when it comes to going back to school. Head back to school in style by making sure you dress to impress with these top trends. Throw on this quick but still cute outfit to look totally chic the first day of class. Pair these items with a stylish tank top and some staple sandals, and you will be sure to look flawless.
1—Fringe is in. Look casual, yet trendy, with fringe jeans this school year. The best part? You can DIY these with old jeans you never wear anymore! All you have to do is cut off the bottom hem and pull the threads out until you have the right amount of fringe you desire. Wash them a few times before wearing for an even more unfinished look.
2—Tote bag. Having a statement tote bag to carry to your classes or to work is a necessity. Keep all of the essentials handy in one place—from your planner to pens to an umbrella—a tote is sure to hold it all. When choosing a color, opt for classic black, or even a dark maroon color, for a fun fall look.
3—Statement watch. Accessories can make all the difference in an outfit, so why not wear something stylish and still functional? Keep yourself on time for meetings and deadlines in the palm of your hand (well, more so on your wrist) with a pretty watch. Watches with decorative faces are all the rage right now—they create a simple look with a fun flair of detail. Go for a neutral color that makes the face pop, plus it will match all of your outfits.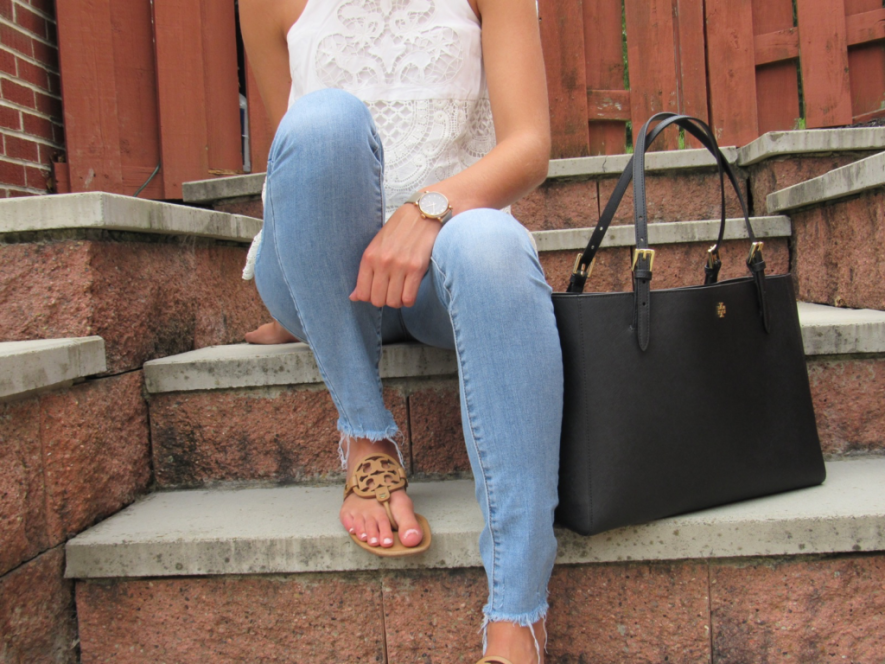 How do you go back to school in style? Leave a comment below or show us on social media. Be sure to tag @Cfashionista!