Aside from iced coffee and skirts with pockets, we're pretty sure Galentine's Day is the greatest thing ever. Regardless of whether you have someone special on The-V-Day-Which-Shall-Not-Be-Named, a whole day dedicated to ladies celebrating ladies is nothing short of genius (thanks, Amy Poehler). Follow along for a complete shopping guide of Galentine gift ideas that's sure to make everyone in your girl squad feel the love.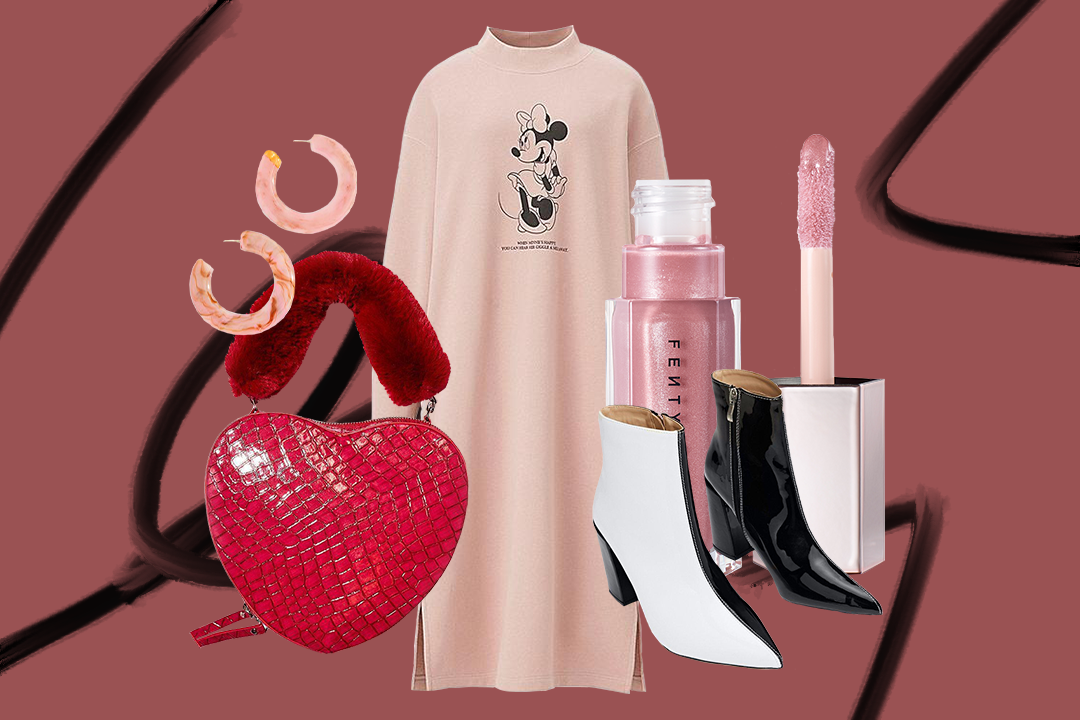 The Stylin' Galentine
Fenty Beauty Gloss Bomb Universal Lip Luminizer in FU$$Y ($18): Last year, RiRi gifted us with a beauty line that embodies the modern woman. Hook your Galentine up with Fenty's newest Gloss Bomb shade to finish off her looks.
Valfre Marilyn Purse ($68): Small, handheld bags aren't for old ladies anymore. Look no further than this heart-shaped bag from Valfre with vegan leather and a faux fur handle.
Uniqlo Women Celebrate Mickey Sweat Dress ($30): Comfy, cozy, and chic? Sign us up. Check out this sweater dress from Uniqlo's collab with the Big Mouse.
Cult Gaia Kennedy Earrings ($36): From the brand that brought us the bamboo ark bag that had fashion bloggers drooling, Cult Gaia presents a more affordable Galentine's Day gift option: a pair of stunning acrylic earrings.
Nasty Gal Double Take Two-Tone Boot ($40): Give her an updated version of this classic bootie for something wearable but funky.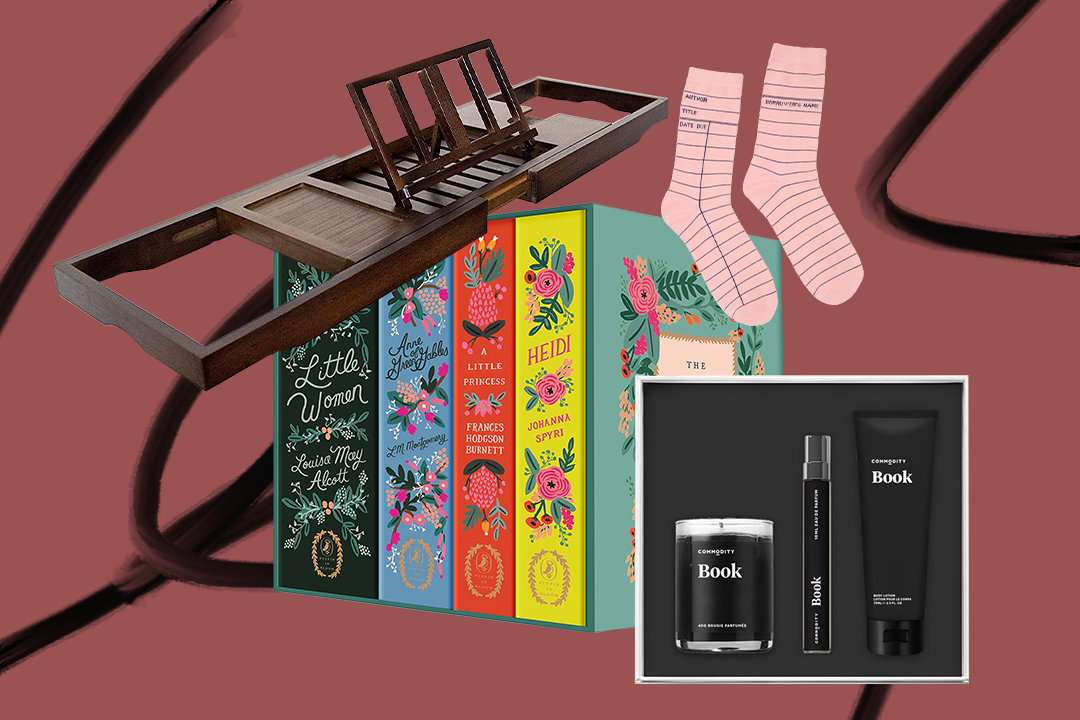 The Well-Read Galentine
The Puffin in Bloom Collection ($37): Skip the guessing game of what books your Galentine might enjoy and give her a gorgeous set of classics she already loves, illustrated by Rifle Paper Co.'s Anna Bond.
SemplicePulito Bamboo Bathtub Caddy ($40): Gift your bookworm the peace of mind she'll get from knowing her paperbacks won't fall in the tub.
Commodity Best of Book ($35): Named after her favorite thing, the Best of Book collection comes with a perfume spray, candle, and body lotion in one affordable set.
Out of Print Library Card Socks ($9): Next time she curls up with a good read, make sure she has these socks warming her tootsies.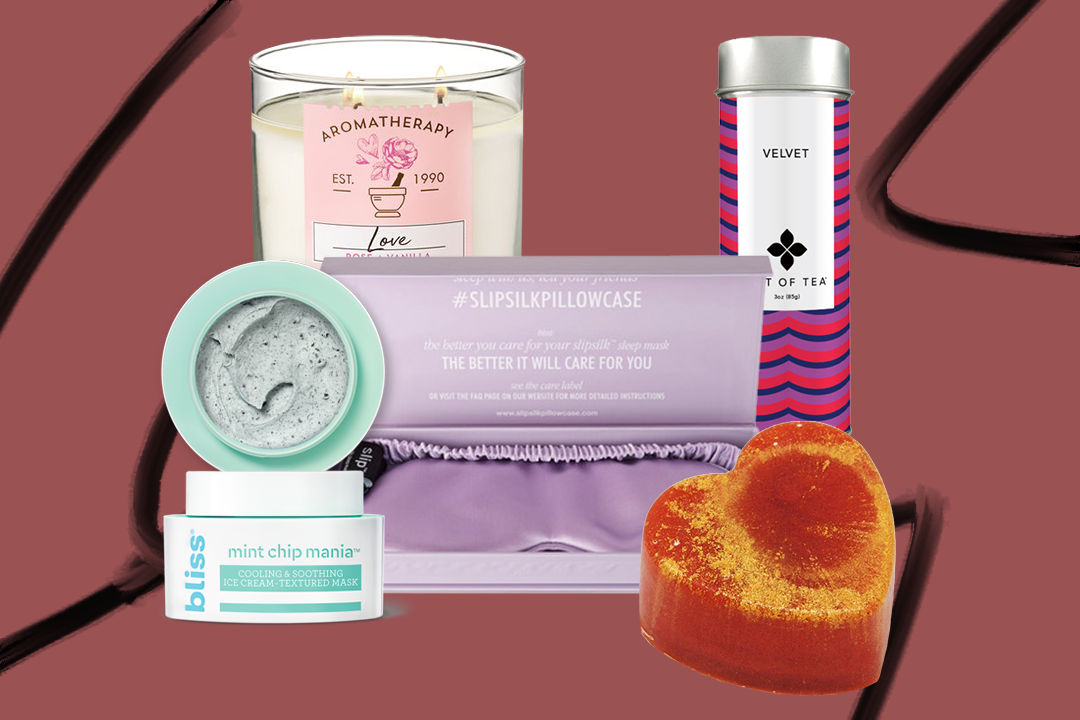 The Galentine Who Needs a Break
Witch Baby Soap Venus Wine Soap ($5): Any of Witch Baby Soap's Valentine's Day bath goodies would be perfect for your Galentine who needs some TLC, but this shimmery soap caught our eye.
Bliss Mint Chip Mania Ice-Cream Textured Mask ($15): This mask that looks, feels, and smells like mint chocolate chip ice cream is the perfect skin treat for your hardworking Galentine.
Slip Silk Eye Mask ($50): Give her something she really needs: some Zs.
Bath and Body Works Rose Vanilla 3-Wick Candle ($15): B&BW has upped their game since your middle school hand sanitizer collection. Exhibit A: this 3-wick rose oil and vanilla aromatherapy candle.
Art of Tea Red Velvet Tea ($15): There's nothing like a cup of dessert tea to wind down after a stressful day.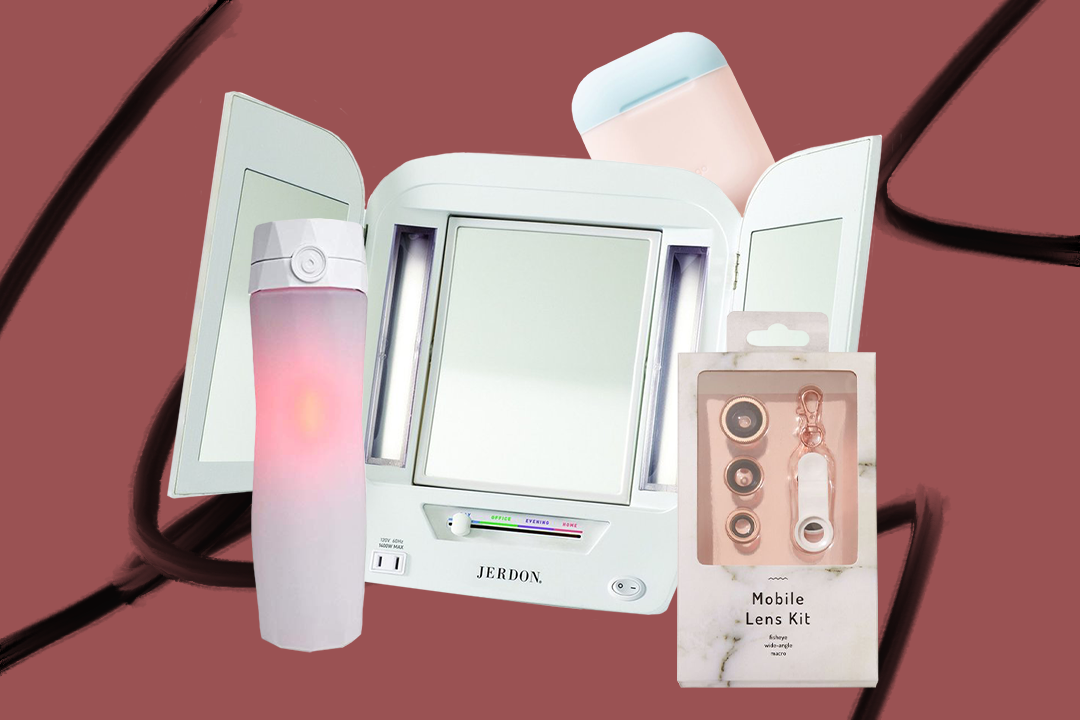 The Tech-Obsessed Galentine
Elago Duo AirPods Case ($12): She already has a pair of AirPods, now she just needs a cute pastel case to keep them safe.
Jerdon Style Trifold Mirror Euro Design ($50): This mirror not only has magnification power, but it also has four color correcting lighting settings so your Galentine never leaves the house with unblended foundation again.
Urban Outfitters Copper Mobile Lens Kit ($20): Although she usually has her DSLR handy, sometimes a camera phone is all you have to get a nice shot. Help her out with this mobile lens kit.
Hidrate Spark 2.0A Smart Water Bottle ($45): These days, everything is "smart," like this water bottle that glows to remind you to drink and tracks your water intake.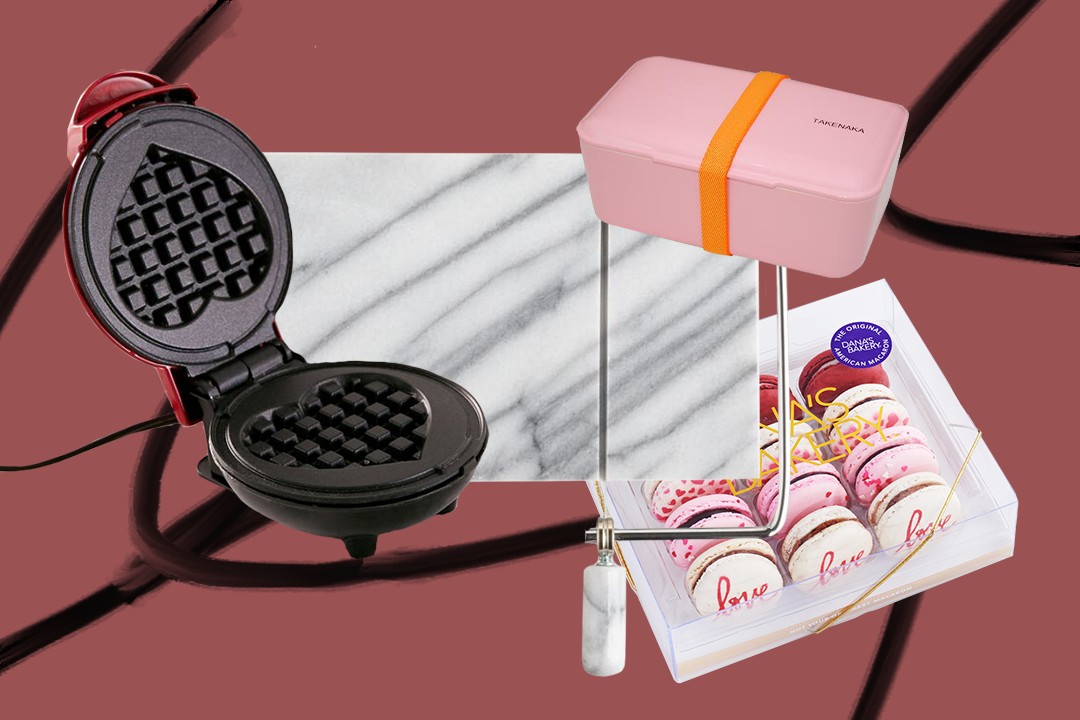 The Foodie Galentine
World Market White Marble Cheese Slicer ($13): We didn't know that cheese slicers even existed, but we're glad they do. We think your Galentine will agree.
Dana's Bakery The Love Box ($36): Upgrade the drug store chocolate box you were planning on getting her last-minute (no shame) for a box of assorted macarons.
Urban Outfitters Heart-Shaped Mini Waffle Maker ($18): Everyone knows that breakfast is the superior meal. Make sure she can make her own whenever she wants (and in an adorable shape to boot).
Takenaka Expanded Bento Box ($32): Her lunch-packing skills are unrivaled, but her marinara-stained Tupperware is looking a little sad. Up her food storage game with a sleek bento box.
How will you and your friends be celebrating Galentine's Day? Tag us in your group photos on social media @cfashionista!
Opening image and other graphics made by Peyton Whittington.