On-the-go makeup has a reputation for being simple, minimalistic, and reserved for more natural makeup wearers. For those that can't separate from their full-routine, this just doesn't seem possible. How can you do a full makeup look—eyeshadow, foundation, lipstick, the whole lot—all while on the go? With these products and tips, you too will be able to apply and touch up while on the go without having to carry around your entire collection.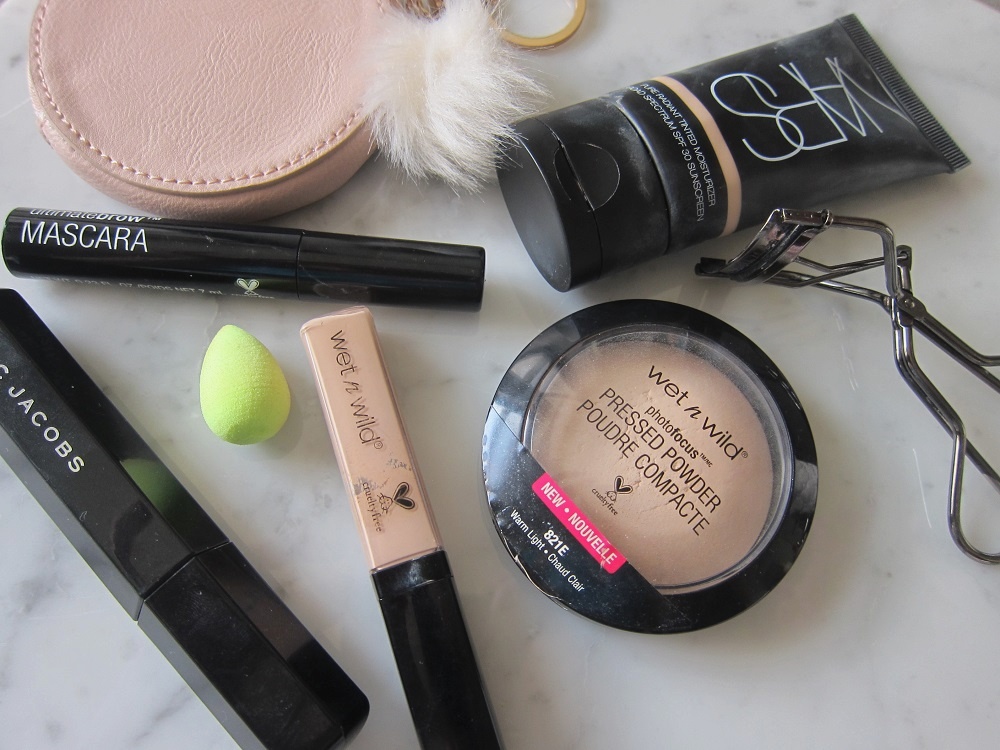 Base
The base is the first step to any routine and can seem daunting to do while out and about. Instead of a foundation, opt for a more pigmented tinted moisturizer that you'll be able to quickly apply with your fingers. Can't quite get used to the idea of using your hands to apply makeup? Carry around a mini beauty sponge. Both Beauty Blender and Real Techniques have miniature versions of sponges that will allow you to apply nearly anything. Tinted brow gel is also a life saver because it not only fills in any sparse areas but also holds brows in place throughout the inevitably long and busy day.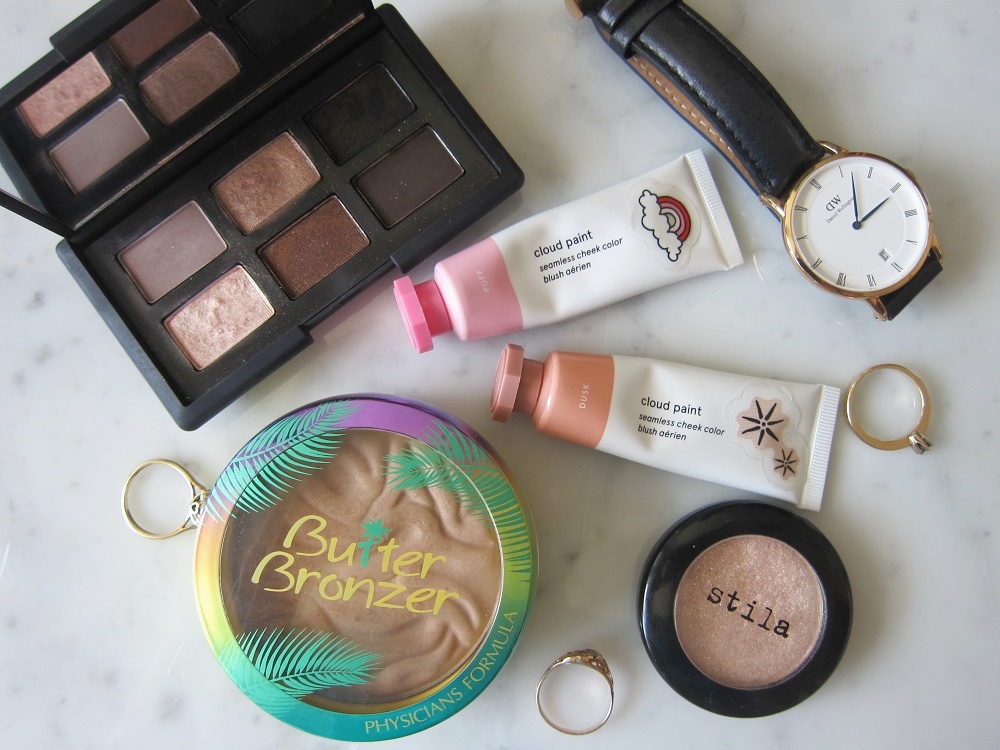 Color
Now it's time to bring some color back to the face. Physicians Formula Butter Bronzer is a good choice because it doubles as a compact with a mirror and has a mini applicator. Cream blushes are also a great option because they can be applied quickly without any brushes, but contain the same amount of pigment as a regular powder blush. Have plans after work or class that might require something more than just a simple wash of color on the lids? Carry a smaller eyeshadow palette that has a few neutral options. Just use your ring finger to pop a little dark brown or black shadow on the outer corners for an instant smokey eye. Another way to save space in your makeup bag is to use eyeshadow as a highlighter. You can use any shimmery shade that matches your skin tone. My personal go-to and a great option for lighter skin tones is Stila Kitten.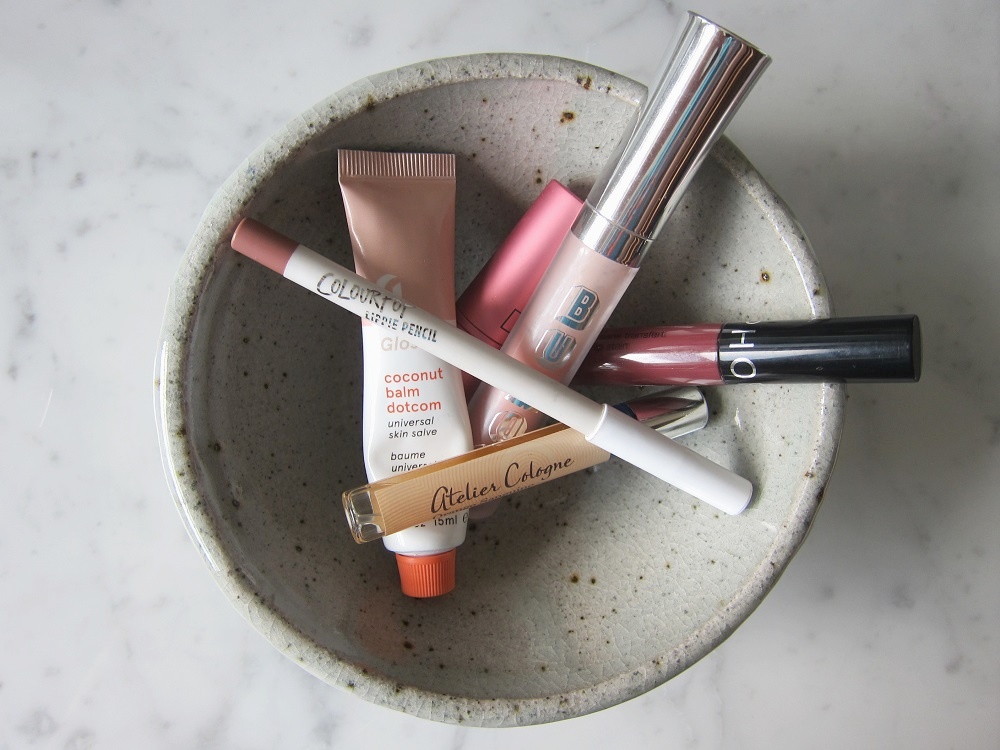 Finishing Touches
Here is where most go a bit wild—lips. No matter what I do or how often I clean out my makeup bag, I always find a million lipsticks (give or take a few.) One thing that helps is not limiting yourself to just one. Carry around options so you are never stuck in a situation without the right lipstick. I always try to have a nice balm, a neutral lipstick, nude gloss, and a classic red. By covering all possibilities with the perfect basics, I fight the urge to constantly throw in more and more.
Then finally, to top it all off, sample perfume is a must for any person on the go. It's small and allows reapplication whenever necessary.
A full makeup routine can be possible while on the go if done right. Have any more tips or go to products that save your life each day? Share them in the comments below!