Denim-on-denim is scary. Many people think that the '80s ruined it for everyone, but just because some think that denim-on-denim doesn't work, doesn't mean we shouldn't do it. When Justin Timberlake and Britney Spears went out to the American Music Awards with their memorable all-denim outfits, they didn't let their fear of denim-on-denim effect them and neither should it affect you. Now you don't have to go to the same extreme as Justin and Britney. Here are four simple ways to let denim-on-denim back into your life.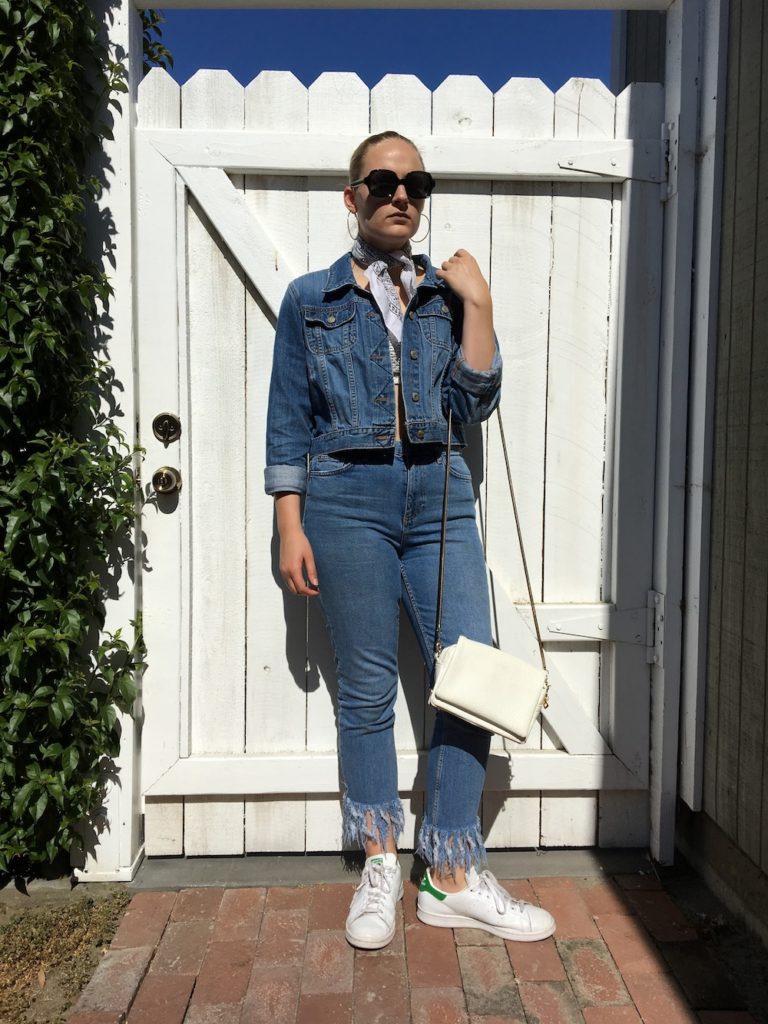 1—Same tone denim. No one can ever go wrong with a denim cropped jacket and a pair of statement jeans. When you do the same tone of denim, it is fun to add in colors. White is an eye-catching color to add with same tone denim. It keeps it chic without being too overwhelming for the eye.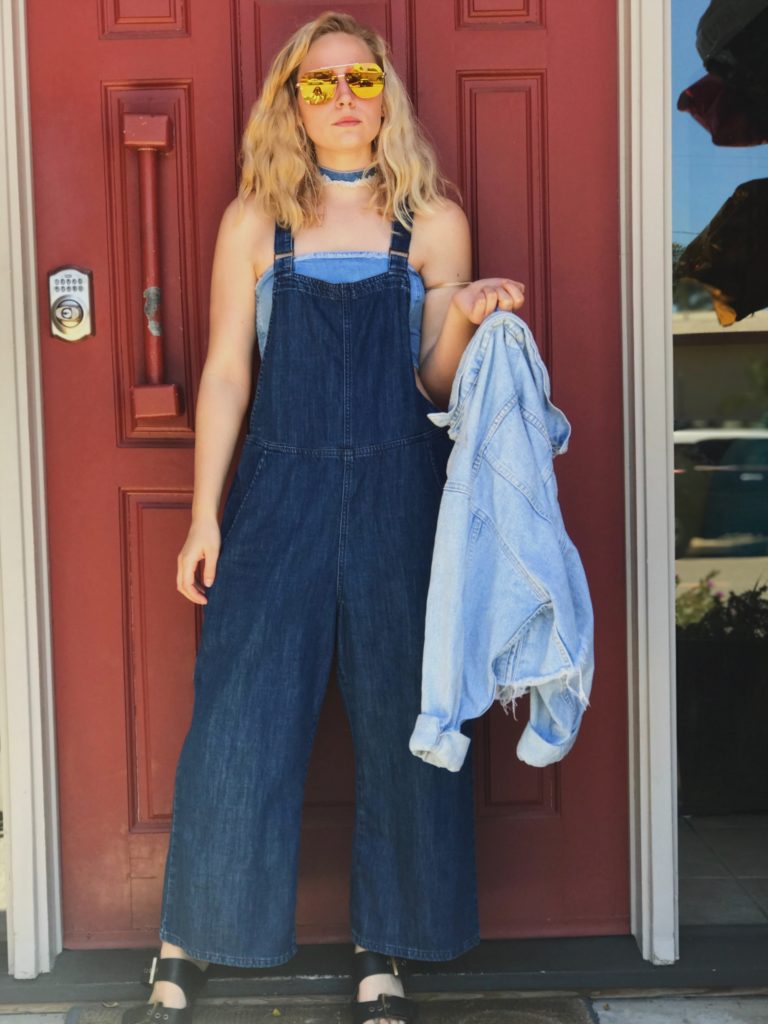 2—Two tone denim. 2017 is the time of statement denim, whether it be your pant or your jacket. Wearing a single tone denim jacket with a contrasting denim pant is not a crime, but actually a quick, cute outfit to go on adventures in. I personally am a fan of pairing dark denim with a lighter denim piece. This gives your outfit texture without looking too monotone.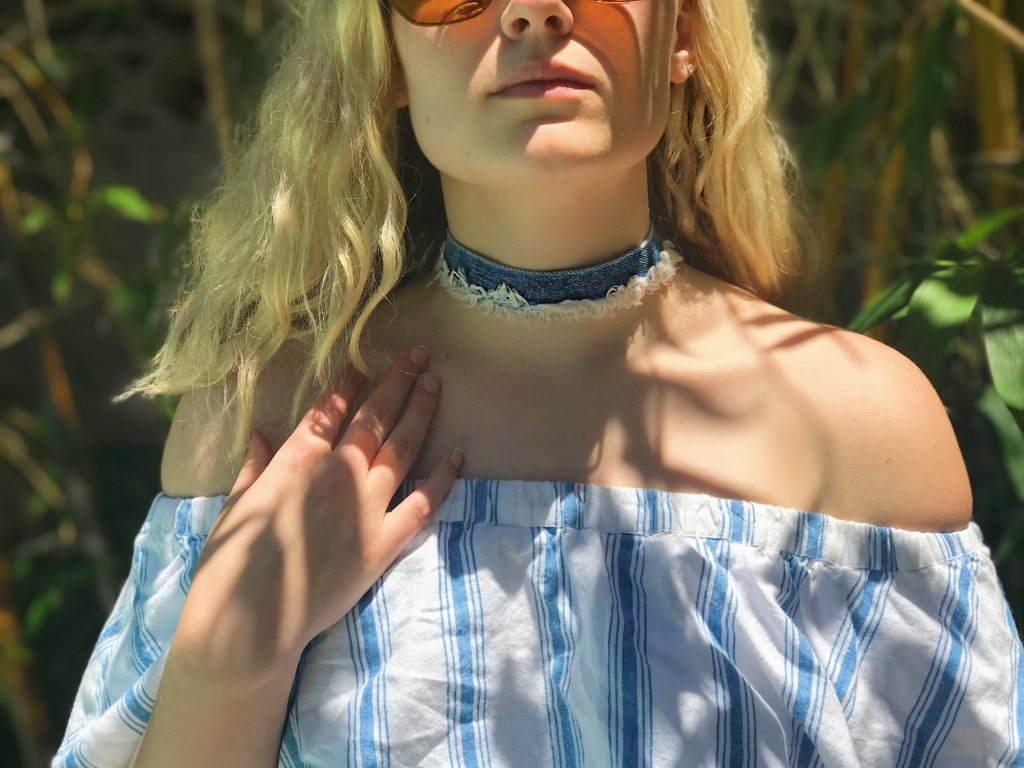 3—Denim accessories. I am obsessed with denim accessories. A denim choker with a denim jacket will complete any outfit. Denim accessories are fun because they don't have to match the tone of another piece of denim. They add another dimension to your outfit that makes a statement.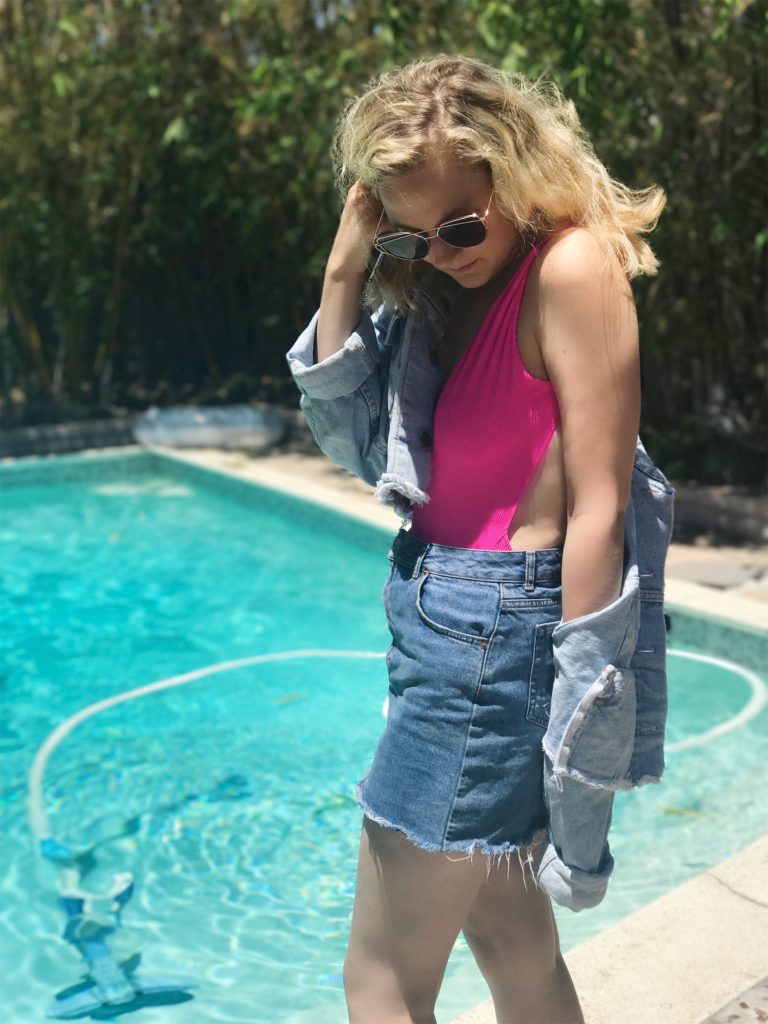 4—As a coverup. Wearing a denim skirt along with a denim jacket as you are going to the beach can make your quick beach trip into a day out while still looking chic. It is also nice if you are not too comfortable with the denim-on-denim look because you can take it off while at the beach. Wearing a simple one-piece suit will bring your outfit completely together.
Have fun with creating your own take on how to wear denim-on-denim this summer. All trends need your own personal spin on it, and we want to see yours.
How are you rocking denim-on-denim this summer? Show us on social media! Remember to tag @Cfashionista