Are you from New York even? Do you have a big black puffer jacket even? Regardless of if you understand the TikTok reference — which you should — a black puffer jacket is a winter wardrobe essential. If you hail from New York, or anywhere temperatures are beginning to drop, you know the importance of securing a quality puffer coat you won't get sick of. While a black jacket seems like a simple staple, there are many options to choose from. Faux leather or matte? Long or cropped? To hood, or not to hood?
With cool weather on the horizon, your puffer jacket is about to become your closest winter companion. The key to every bundled look is the outerwear, and nothing beats the classic big, black puffer. Both trendy and versatile, puffers are the perfect addition to every outfit. Throw your puffer jacket over your favorite sporty set, or pair it with jeans and a sweater — you really can't go wrong.
Since you'll likely be styling this must-have with every look, it's important to find the right jacket for you. CF narrowed down your search to these top 15 black puffer jacket choices. Read on to find the coat that checks all your boxes this season.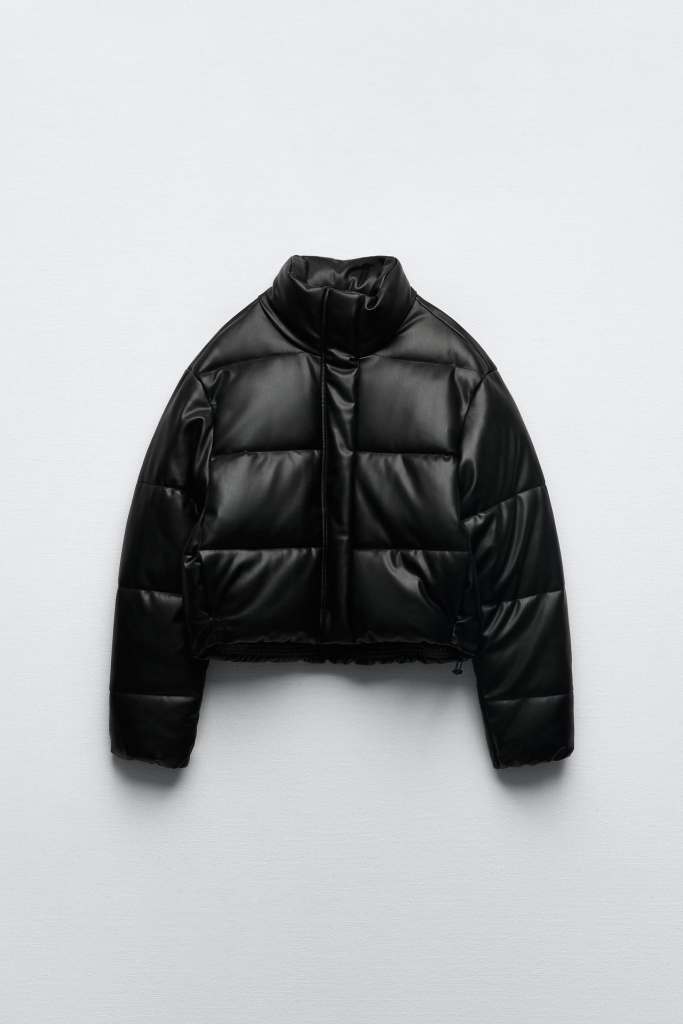 01. Zara Faux Leather Puffer Jacket
The perfect marriage of fashion forward and functional, this Zara jacket complements every outfit. Its high collar and faux leather texture add an elevated feel to a closet staple. $90.
02. H&M Hooded Puffer Jacket
This relaxed fitting hooded puffer gives ultimate cool girl vibes. The unique, statement pockets are an added bonus. $65.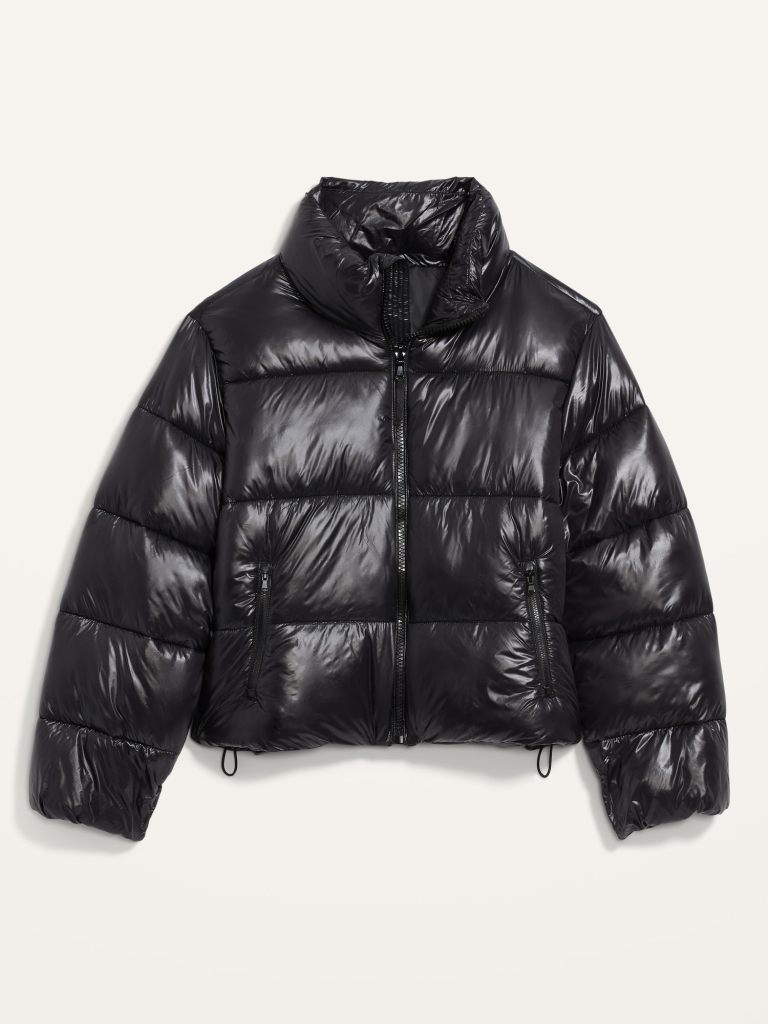 03. Old Navy
This puffer pick's unique finish will add an extra element to any outfit. Another perk: it's water resistant and fleece lined so you'll be extra protected from harsh winter weather. $80.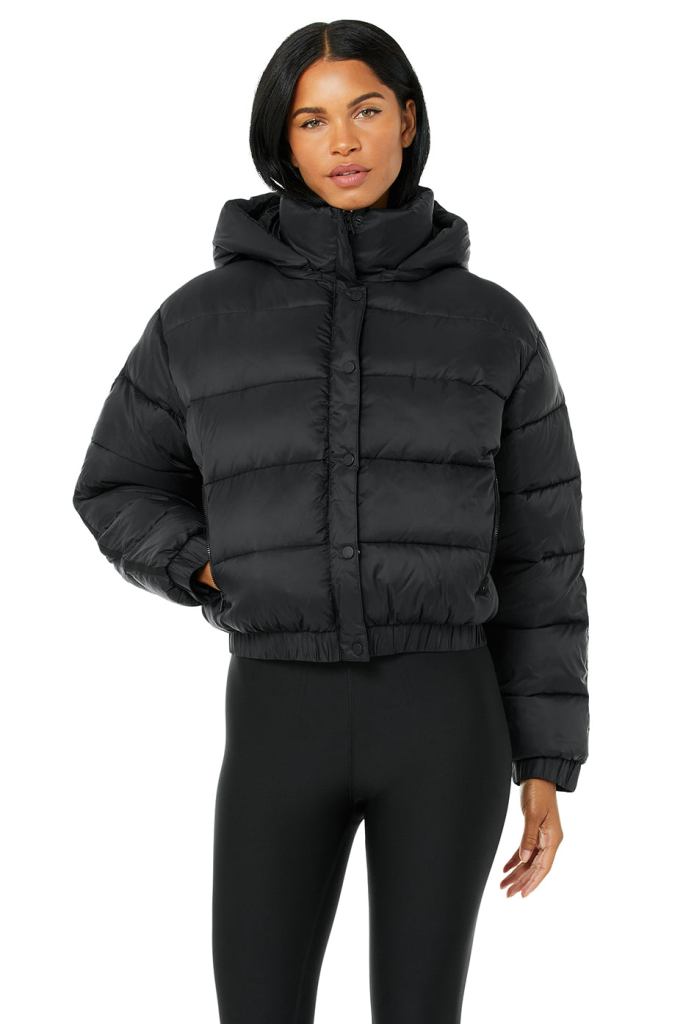 04. Alo Yoga Aspen Love Puffer Jacket
Alo's Aspen Love Puffer Jacket has a structured fit and chic feel. Its hood is removable so you can adjust your cozy look as needed throughout the season. $248.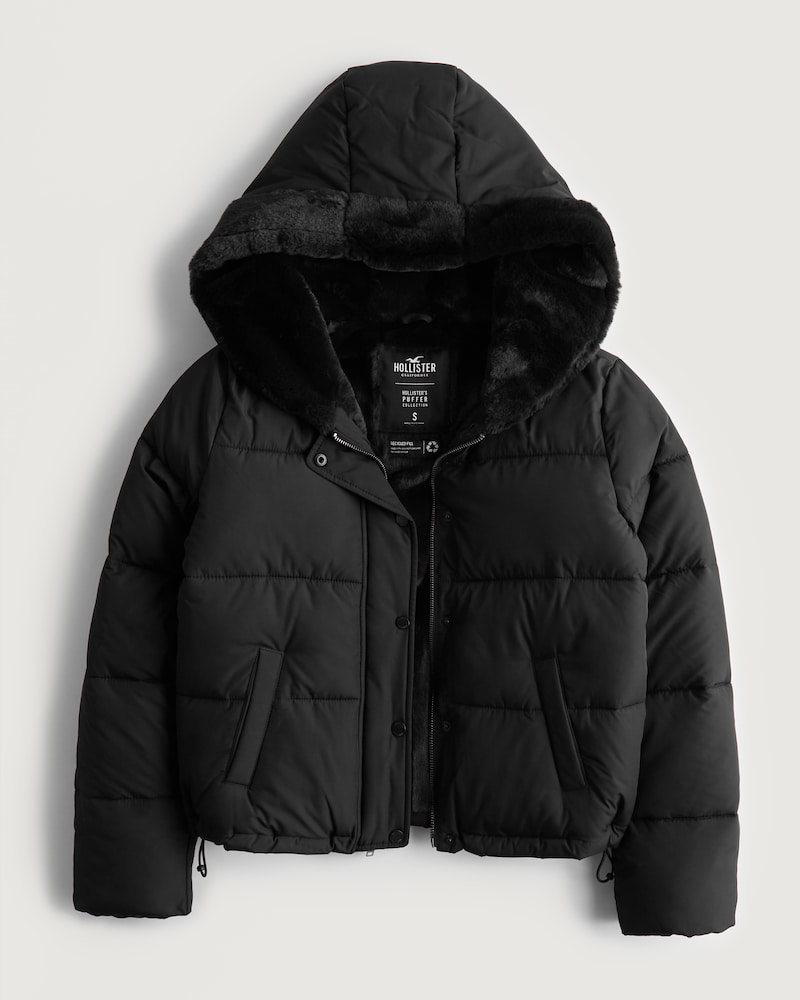 05. Hollister Faux Fur Lined Puffer Jacket
This Hollister pick incorporates a fun faux fur element on a fan favorite style. The puffer's soft, cozy lining is sure to keep you warm this winter. $120, $72.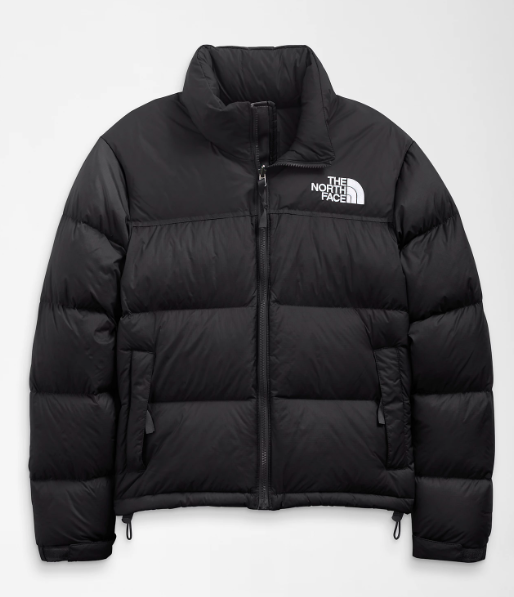 06. North Face Women's 1996 Retro Nuptse Jacket
This classic North Face style rose to internet fame last season, and for good reason. Its silhouette is both trending and timeless. $320.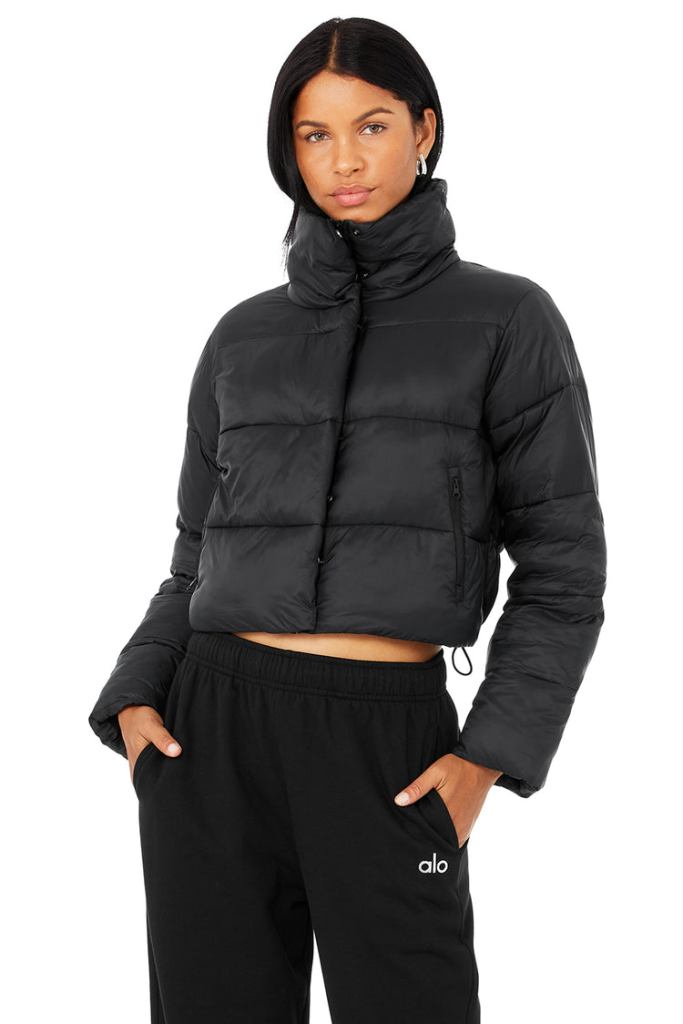 07. Alo Yoga Gold Rush Puffer
Another Alo option to add to your shopping cart, but this time, it's cropped. This puffer's cinched bottom detail looks flattering with any outfit. $198.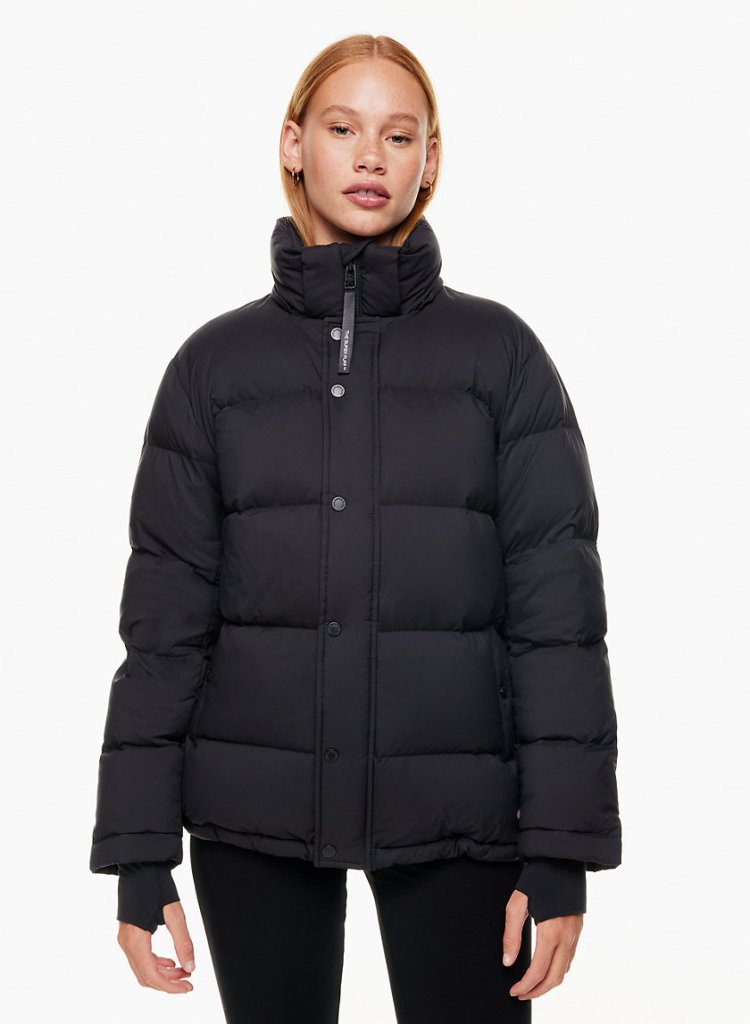 08. Aritzia The Super Puff
If you know, you know. The Super Puff is a major it-girl staple. It's available in a range of textures from Liquid Shine to totally matte and every finish in between. $250.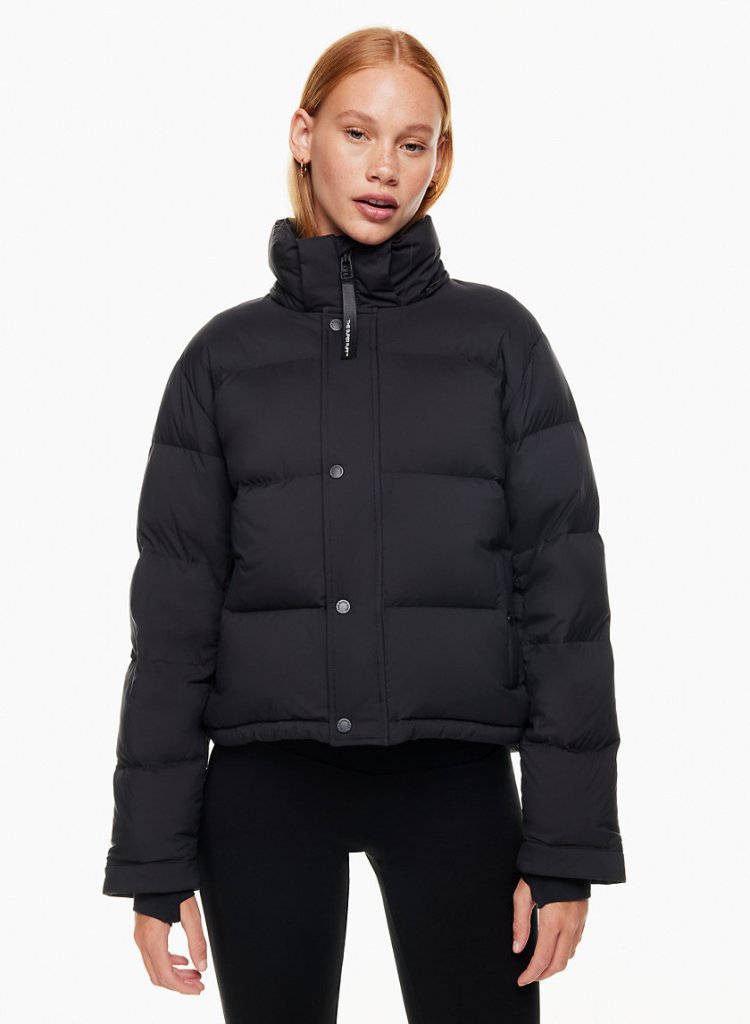 09. Aritzia The Super Puff Shorty
Meet The Super Puff's little sister. It has all your favorite Super Puff qualities, but with a shorter, extra flattering fit. $225.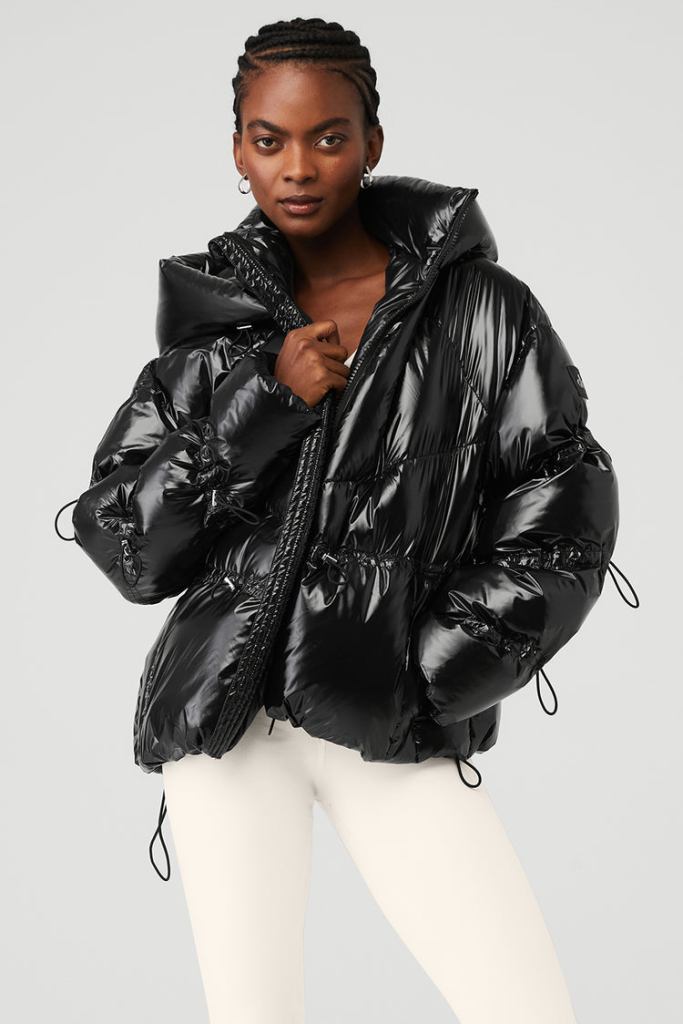 10. Alo Yoga Stunner Puffer Jacket
Looking for a puffer that makes a statement? This one is for you. This jacket's sleek, glossy texture and oversized fit makes for an ultra elevated look. $498.
11. SAM. Jordy
If you want a shiny finish and a structured fit, opt for this SAM. option. The best part: the spandex wrist cuffs with thumbholes to keep your hands extra cozy. $495.
12. Fabletics Cropped Puffer
The Fabletics Cropped Puffer is the quintessential winter coat. It's simple, slightly cropped, and beyond stylish. $100.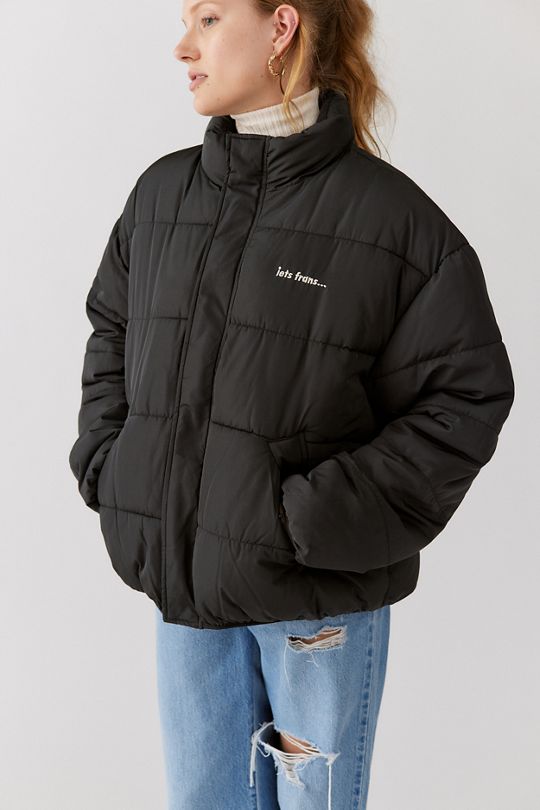 13. iets frans Recycled Puffer Jacket
The iets frans Recycled Puffer Jacket has a unique, quilted pattern and a slouchy, relaxed fit. This classic puffer can be paired with anything. $99.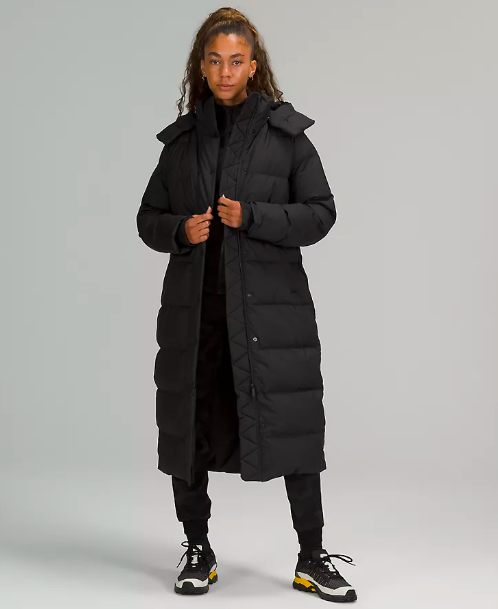 14. Lululemon Wunder Puff Long Jacket
For an extra level of warmth, go for a long puffer option like this one from Lululemon. Your warm legs will thank me later. $398.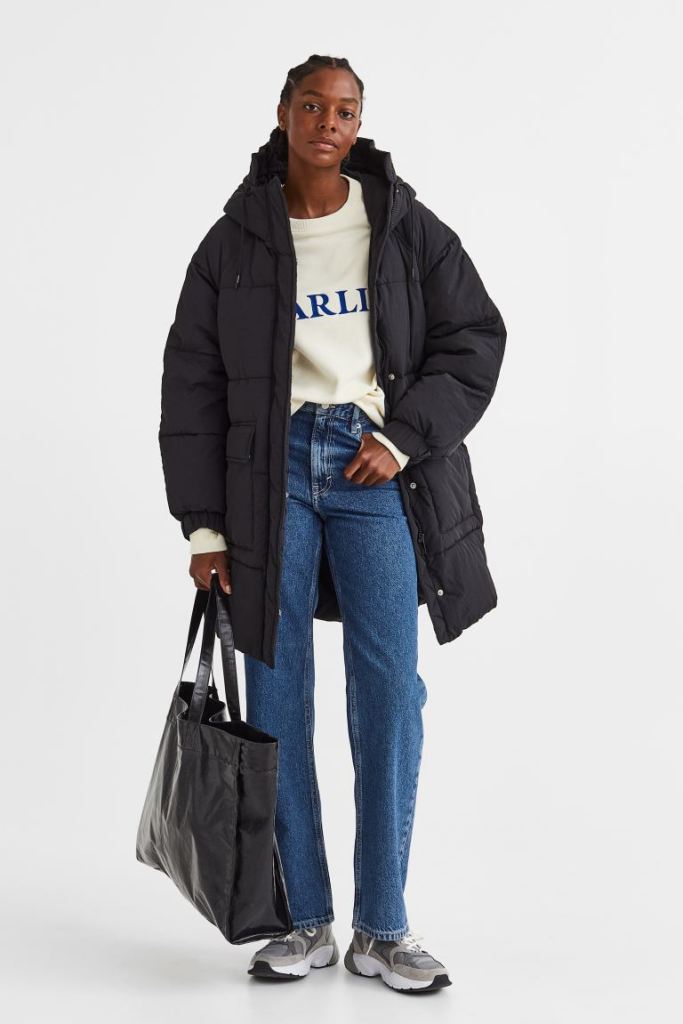 15. H&M Puffer Coat
Another long option worth noting: this H&M Puffer Coat. Its knee length, quilted design is sure to make a style statement this season. $85.
Featured image via @adriannaabreu. Design by Her Campus Media/Josep Martins of Unsplash.