Summer is about going to new places and exploring everything they have to offer. I am a huge foodie, so it is essential for me to find the best places to eat wherever I go. Over the summer, I went to Chicago for a couple of days for vacation. I want to share with you all my favorite food places in Chicago.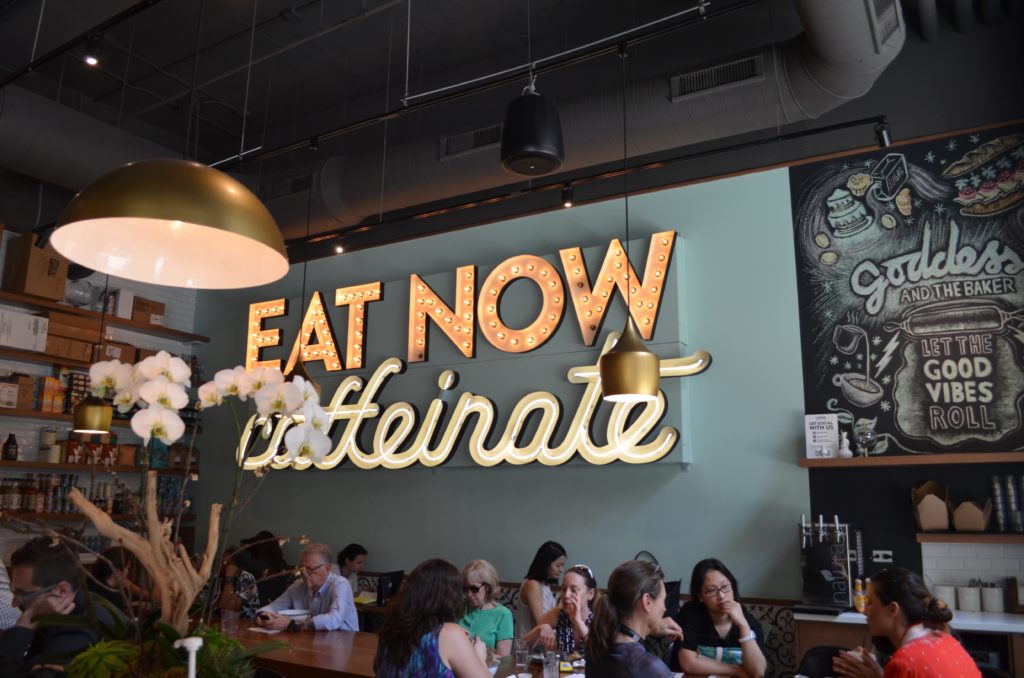 Brunch
For breakfast/brunch, I found this really Instagram-able place called The Goddess and the Baker. When you enter, you instantly notice the colorful displays of cupcakes and desserts which leave you in such a happy and warm mood. This place has such a cute atmosphere and makes you want to indulge in everything! There are so many great vegan options to choose from as well.
There is also a wide variety of drinks from coffee in mason jars to a juice bar. I got the goddess gringo horchata. If you are a coffee lover, you'll enjoy this drink because of its unique rice and cinnamon flavors that escalate the drink so much. This cafe serves breakfast, lunch, and dinner as well! I got the iron man omelet which consisted of arugula, avocado, and brussels sprouts in egg whites. After eating my healthy breakfast, I decided to treat myself to a rainbow slice of cake. It was truly magical and tasted delicious!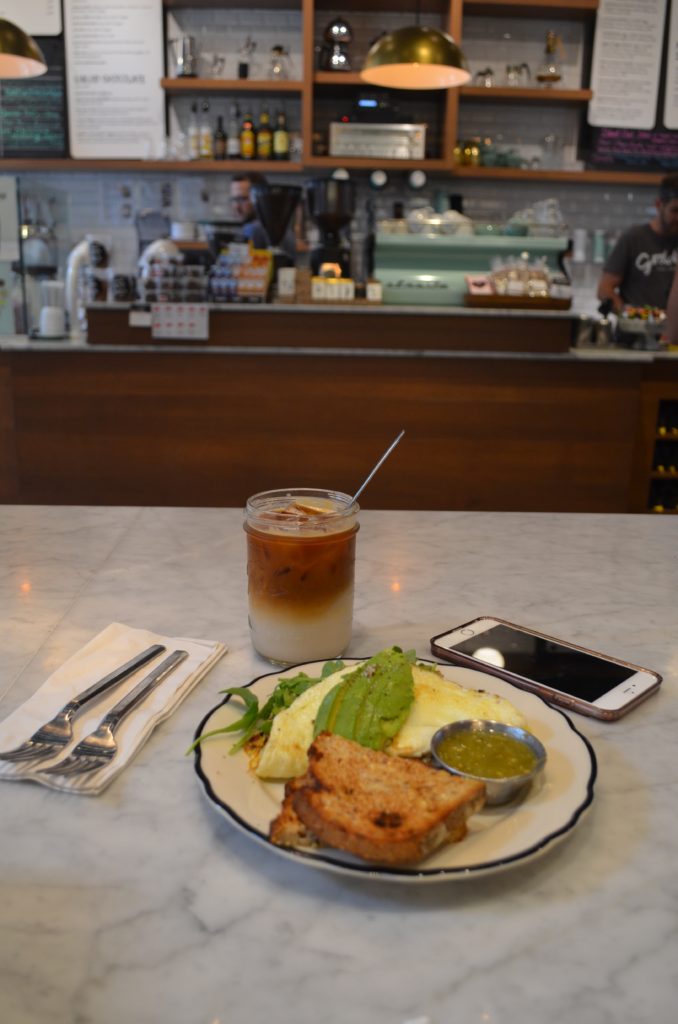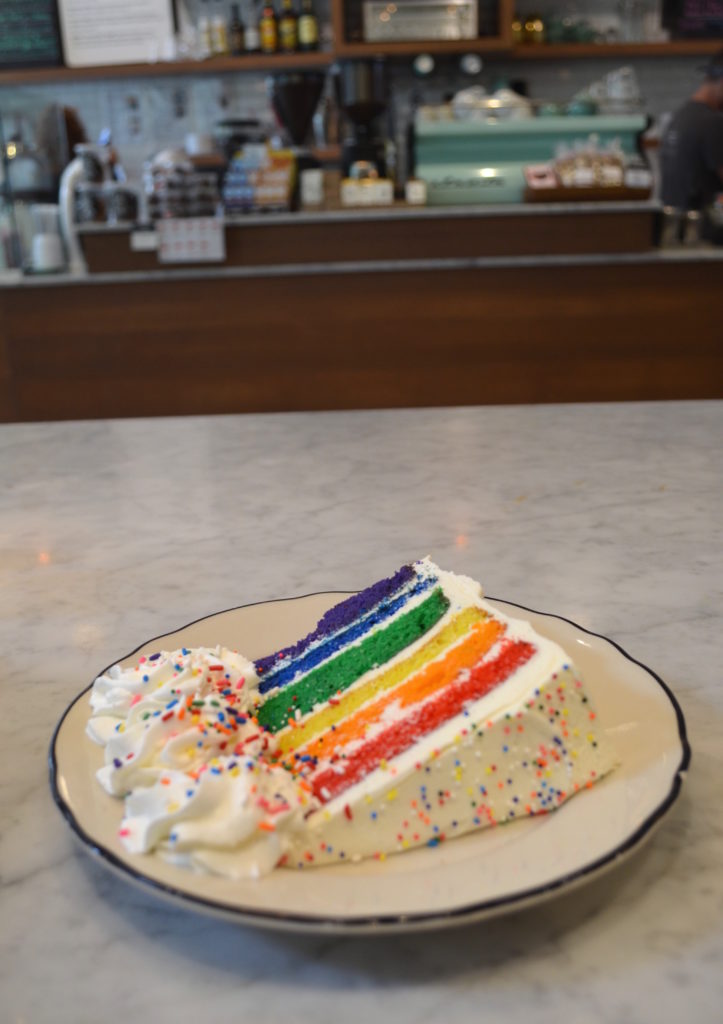 Dinner
Everything about this place was so aesthetically pleasing from the glass wall full of wine bottles to the private tables that featured a more deluxe dining experience. The atmosphere was just as excellent as the food! I ordered the chicken dip sandwich which is in my top 10 for best chicken sandwiches I've ever had. There was a dipping sauce that came with it that elevated the sandwich to a new level of tastiness!
Remington's is the perfect place if you are looking for a fancy but affordable restaurant. I cannot describe to you how amazing the atmosphere felt. It was sophisticated, but relaxing at the same time. I just felt a bit under-dressed because everyone was wearing their formal business clothes.
Dessert
There is this cozy gelato place called Ge Pa Da Caffe. I normally don't like gelato, but I decided to check this place out because of the great reviews on Yelp. They had so many different unique flavors of gelato such as their Ferrero Rocher and tiramisu gelato. I got pistachio and biscotti which was creamy and melted in your mouth. The presentation exceeded my expectations because I wasn't expecting anything fancy. Along with great presentation and taste, the workers were so sweet as well! They personally came up to me and told me all of the ingredients in the gelato and how each flavor was made! 
If you have any restaurants you would like to share, please leave them in the comments or share them on social media. Don't forget to tag @Cfashionista. I would love to hear about your favorite restaurants from any part of the world!