Being a fangirl and being fashion forward don't always go hand in hand. I know this from personal experience. For my first ever One Direction concert, I chose to be in the presence of the five loves of my life while wearing a DIY cutoff tank top that was horribly tie-dyed and complete with a poorly placed, hand-painted infinity sign. Looking back, it was not my best look.
Ever since, wearing merch has been a bit of a struggle for me. I'm all for supporting my boys, but I find it hard to rock 1D merchandise without feeling like I'm 14 years old again and screaming along to "What Makes You Beautiful" live at the top of my lungs. So, to rep or not to rep? That is the question.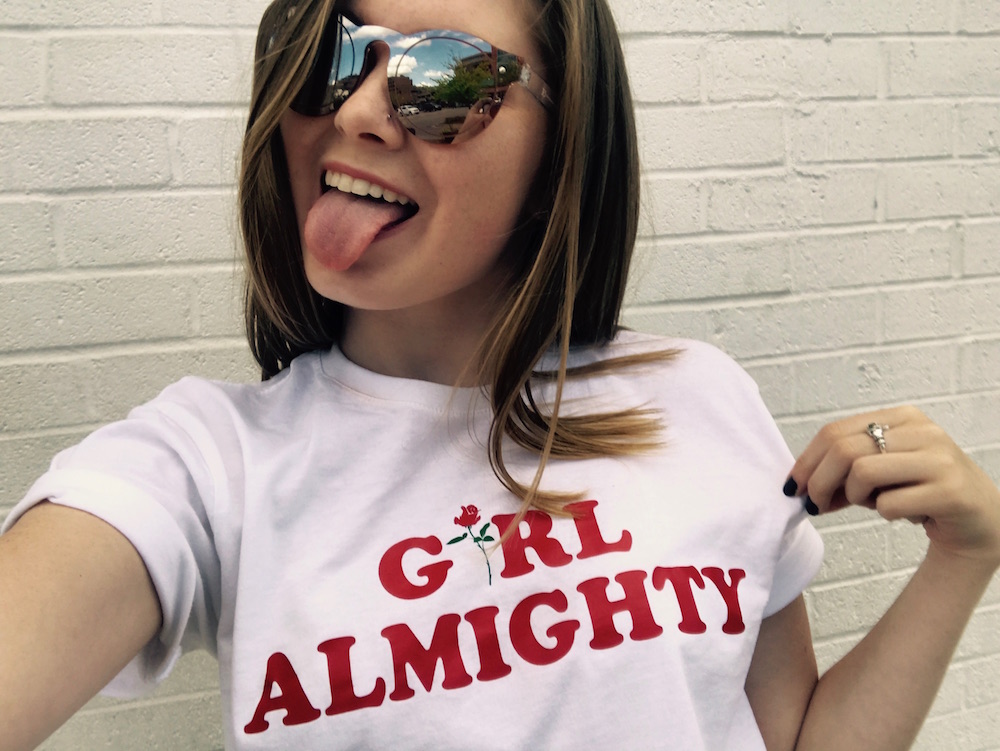 This shirt helped me to finally be able to answer with a yes. Written in a minimalistic red font, the phrase "Girl Almighty" is the title of my favorite One Direction song. But to anyone who hasn't listened to Four, it's  just a simple graphic T-shirt. It's cute enough to pass for everyday wear, but I can't wear it without receiving knowing smiles from strangers. I've found that when it comes to merch, the more low-key it is, the more wearable it is. That being said, fan merch is having a major moment right now (think Justin Bieber's Purpose Tour) so finding fashionable ways to rep your faves is starting to get easier.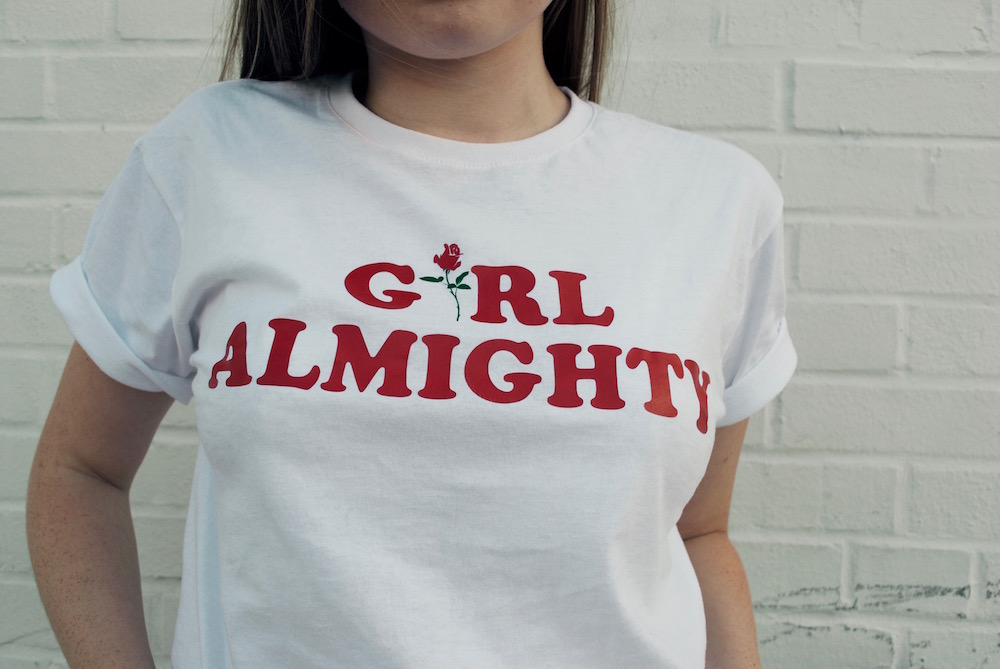 To style my One Direction shirt, I decided to keep it simple in order to let the message shine. I rolled my sleeves and tucked the shirt into a pair of high-waisted denim shorts for a laid-back vibe. Next, I slipped on my go-to summer sneakers, checkered Vans. The only other statement piece I chose for my outfit was my mirrored sunglasses. Their rose tint played nicely off the rose on my T-shirt without stealing the show from my boys.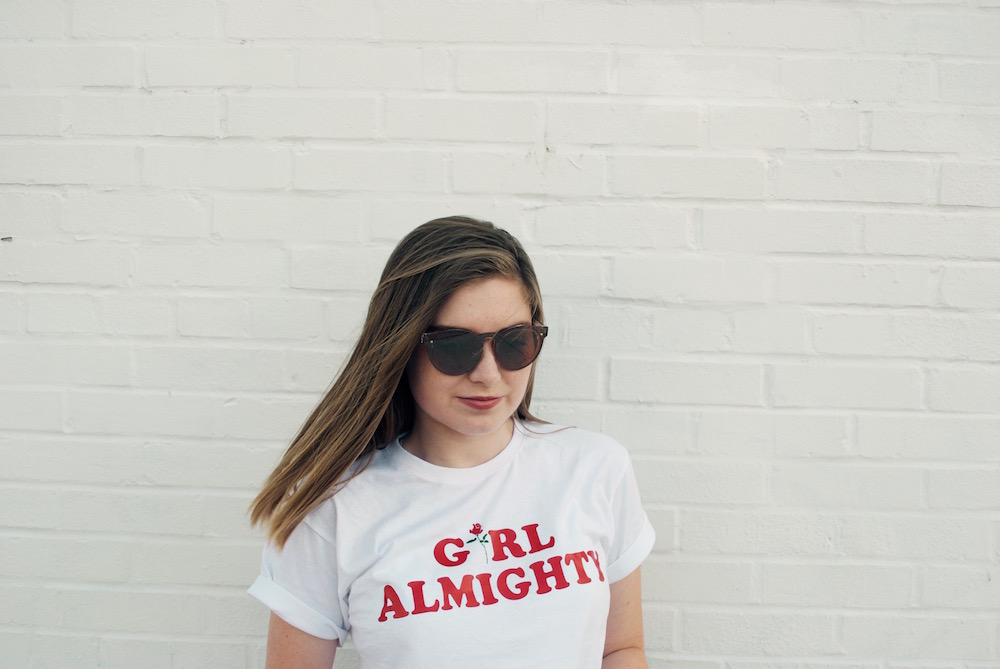 A look like this doesn't just have to stay in the One Direction fandom. Once you find a stylish piece of merch you love, it's easy to style a simple outfit around it so your favorite artist's message shines through.
Who's merch will you be repping this summer? Sound off in the comments below.