It's here! Sweater weather has finally rolled around, and if you're anything like me you couldn't be happier to pull out your favorite fall outfit pieces. While sweater weather is good news to all of us, we know how easy it is to get stuck in the "sweater and jeans" rut during fall. Showcasing our personal style is a must, but it can be hard to know how to style such a classic piece in a new way. Fear not though, our community members have the best fall sweater outfit inspiration so you can spice up your OOTD this fall.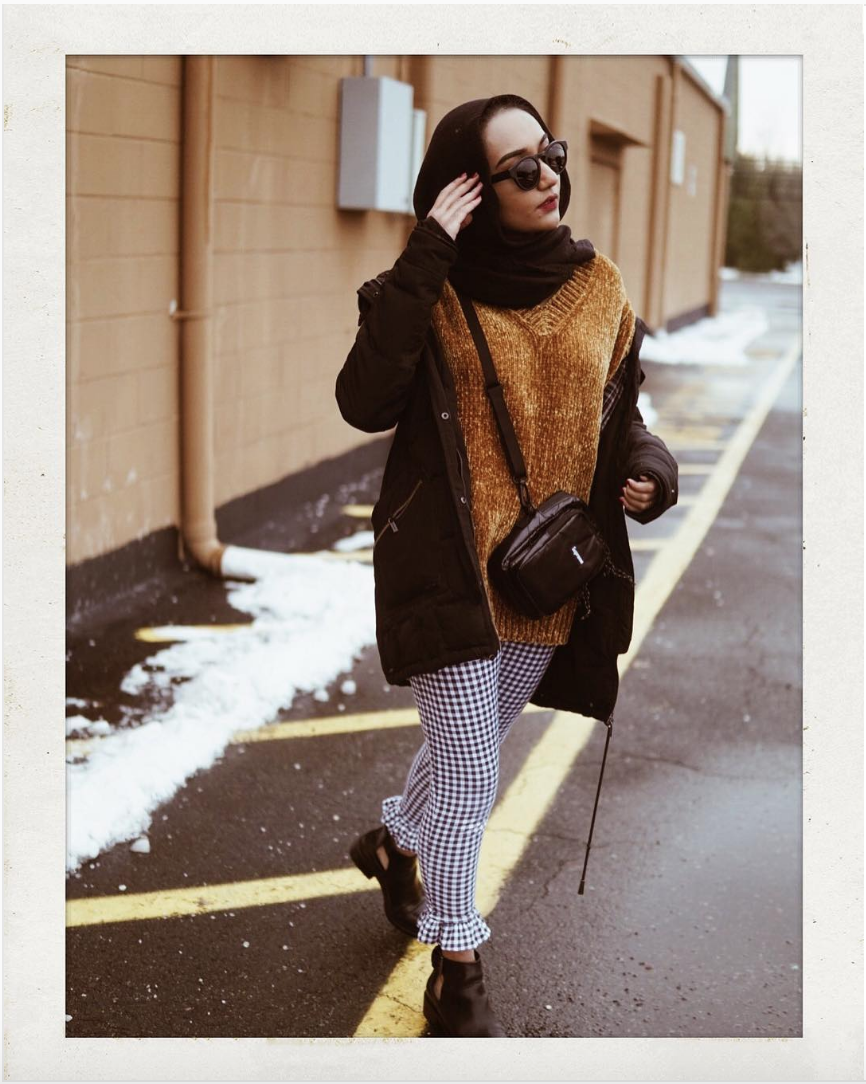 Pair Your Favorite Sweater with Ruffled Pants
If you're more of a pants in the fall type of fashionista, the best way to step up your sweater style game while staying comfortable is to go with some unique bottoms. These gingham, ruffled pants are the perfect piece to pair with a sweater for a cool look.
Get the look: BB Dakota Shrug it Off Boucle Balloon Sleeve Sweater ($70), ASOS Pants with Fluted Ruffle Hem in Polka Dot ($35), Revolve Sharona Drop Sleeve Windbreaker Coat ($88)

Mix Patterns like an Expert
We all know the best time to wear a striped sweater is all the time (thanks, Spongebob). But the best way to wear a striped sweater is definitely with another fun pattern. If you are new to pattern mixing, select one of your prints in a neutral color so you don't have to worry about a clashing color scheme.
Get the look: Wayf Emma Stripe Sweater ($79), Revolve Dora Gingham Zip Pants ($58), Vans Distressed Checkered Slip-On Sneaker ($52)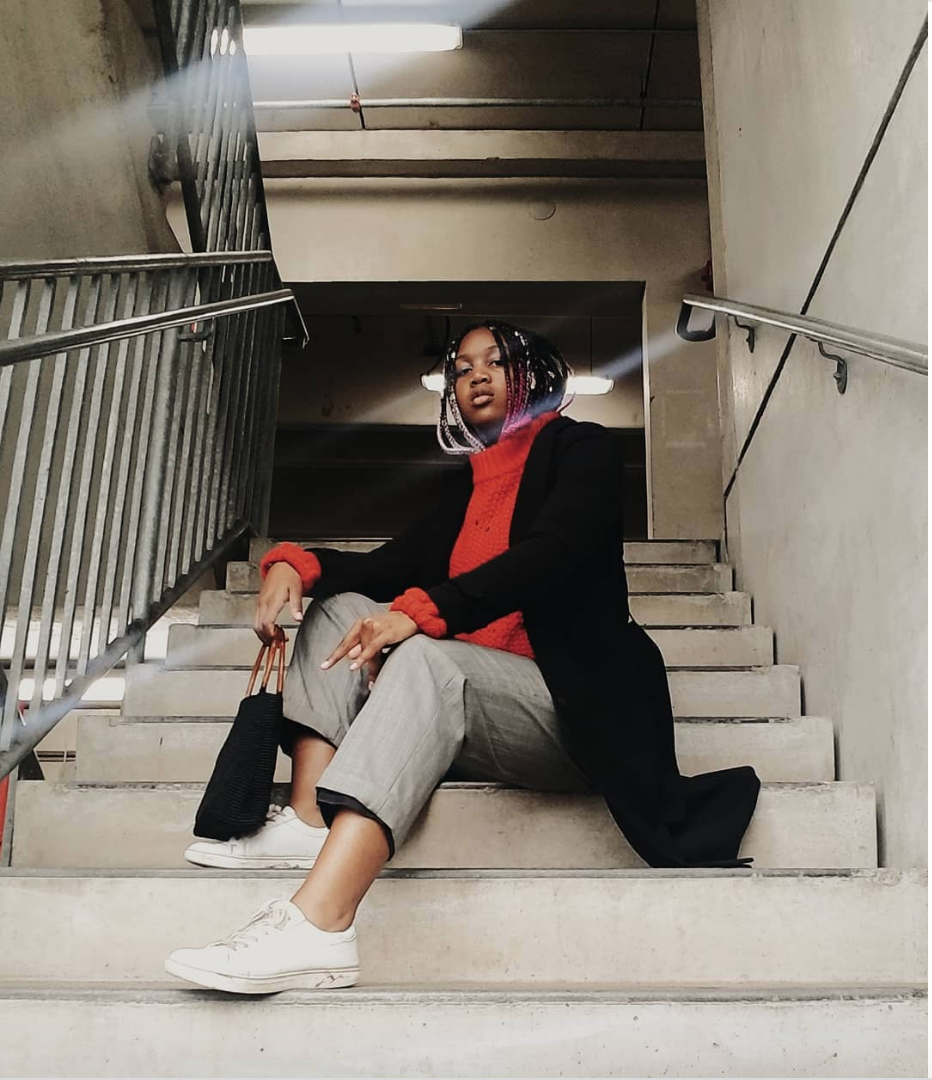 Add Trousers and an Overcoat for a Classy Look
There's no reason you can't look classy and stay warm during the fall season. Take your favorite professional items and match them with a sweater for a killer fall sweater outfit.
Get the look: Topshop Relaxed Overcoat ($125), Banana Republic Avery Straight-Fit Machine-Washable Ankle Pant ($98), Mango Chunky-Knit Sweater ($80)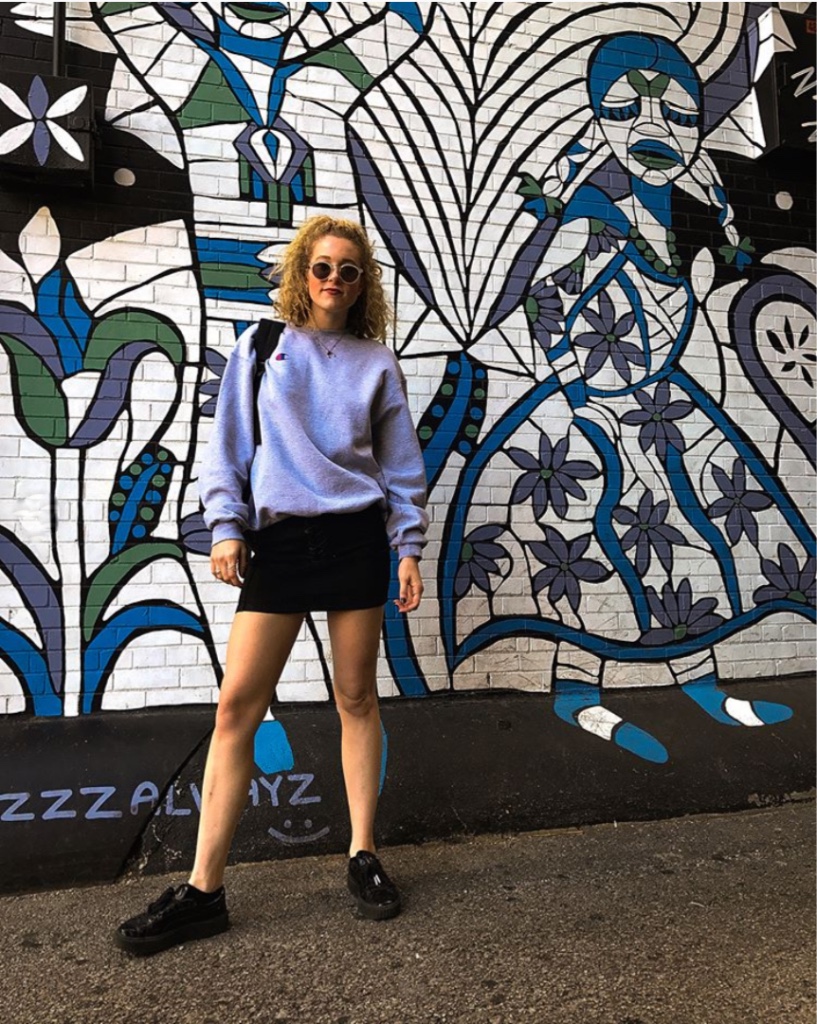 Pair with a Mini Skirt
Create a fun outfit by wearing a mini skirt with your sweaters. It's a super simple look that makes any student look put together.
Get the look: Levi's Oversize Logo Sweatshirt ($70), Free People Modern Femme Denim Mini Skirt ($50), Forever 21 Low-Top Platform Sneakers ($30)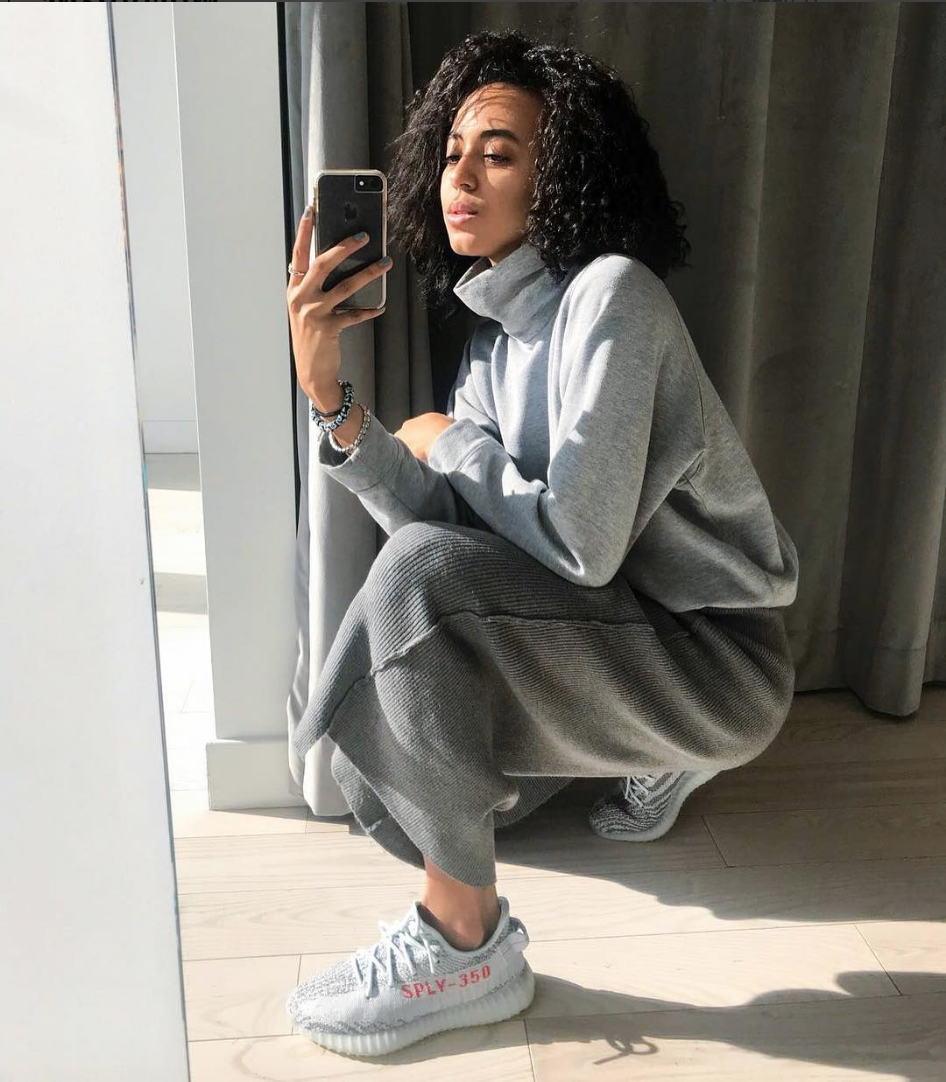 Opt for Wide-Leg Pants
We've all seen wide-leg pants popping into the street style scene. Why not take advantage of the trend? A pair of these knit pants will look super comfy and cute with a matching gray sweater.
Get the look: Everlane The Pima Stretch Turtleneck ($30), Monki Tie Waist Wide Leg Pants ($24), Puma Mesh Trainers ($74)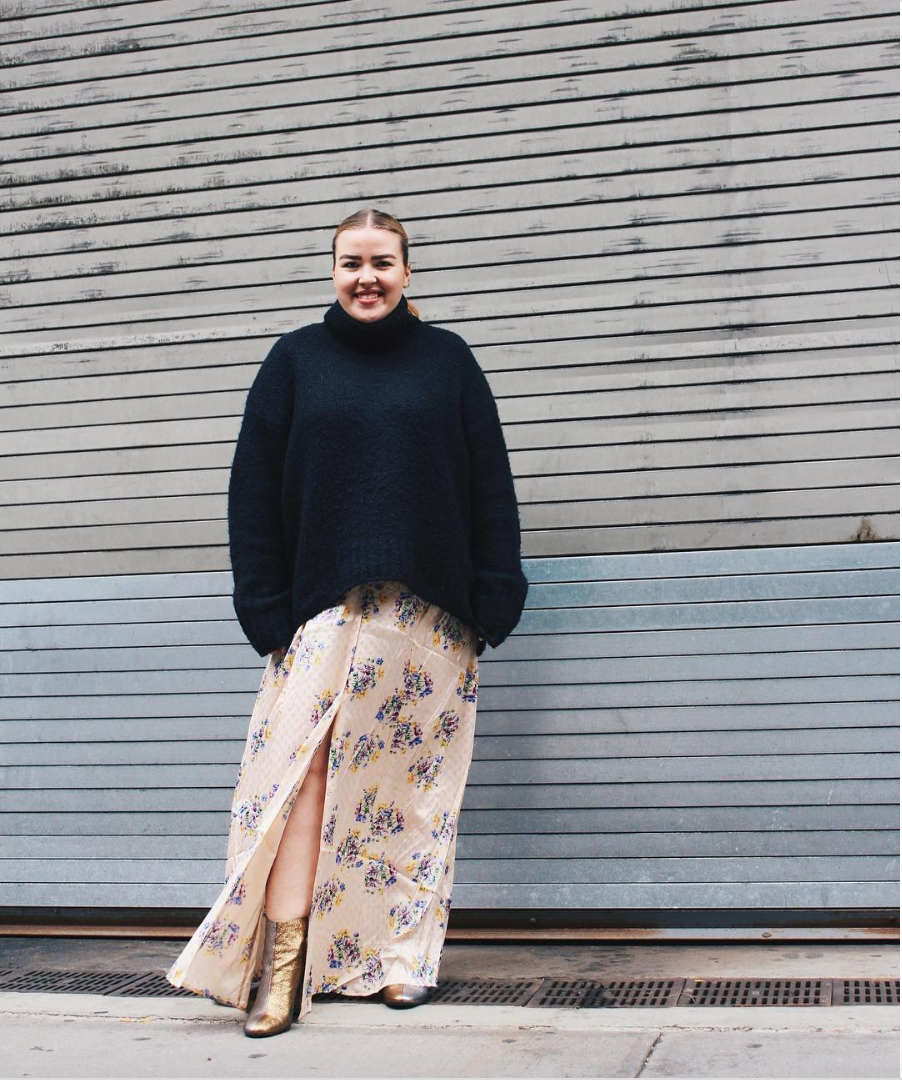 Layer over Your Favorite Floral Dress
If you're not ready to let go of summer quite yet, we have a solution for you. Layer a sweater over top your floral dress for a perfect transition outfit.
Get the look: Vila Floaty Floral Maxi Dress ($30), Banana Republic Merino Wool Turtleneck Sweater ($68), Forever 21 Faux Leather Ankle Boots ($33)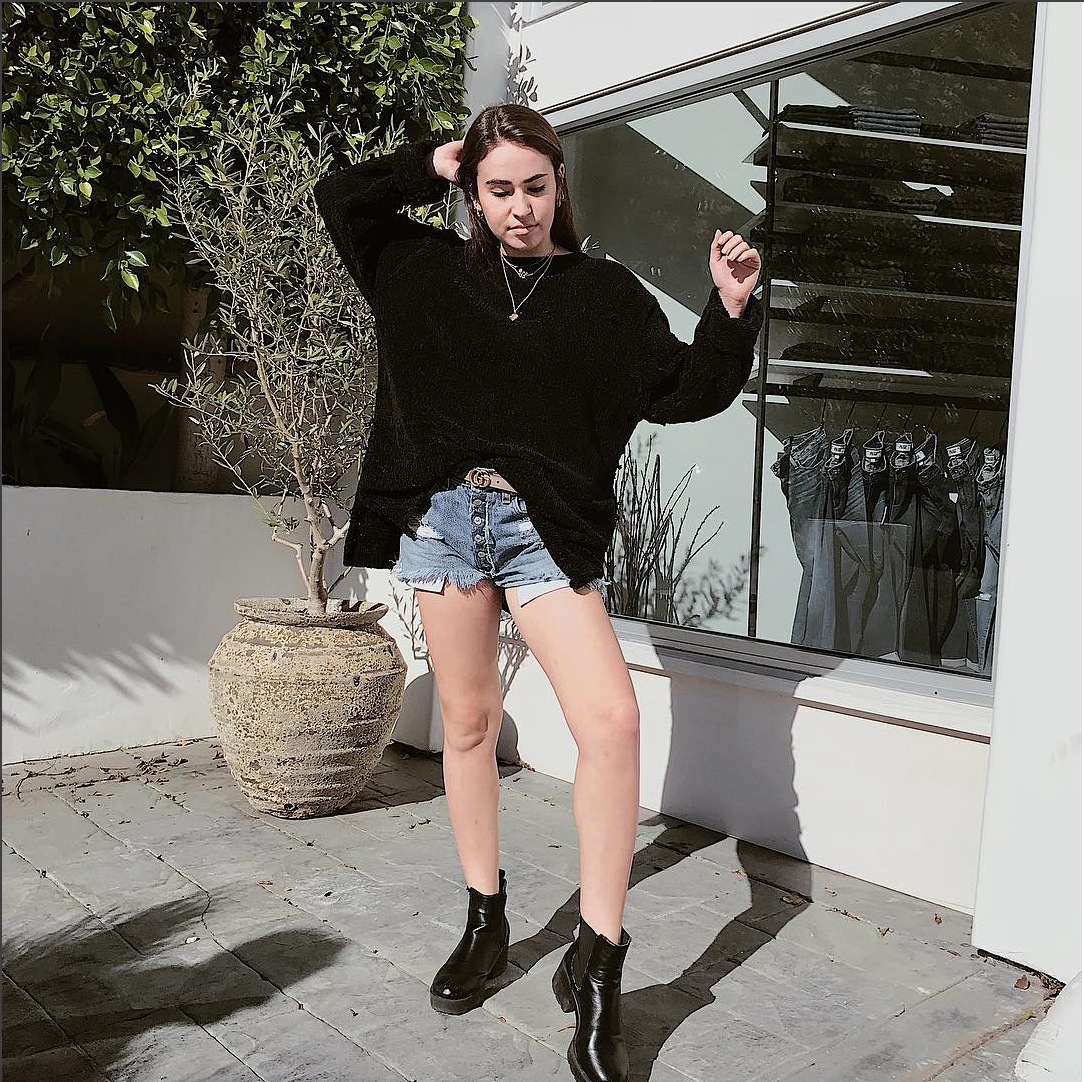 Look Edgy by Wearing Your Sweater with Shorts
Sometimes the weather doesn't always resemble fall, which can be a bummer. This doesn't have to ruin your style though. For unseasonably warm fall days, go for an edgier look by pairing your sweater with shorts. Add some killer boots and you have the perfect OOTD.
Get the look: Mango Oversize Sweater ($60), Madewell High Rise Denim Shorts ($45), Boohoo Chunky Heel Chelsea Boot ($44)

Go for a Monochromatic Look
Who else is in love with monochromatic outfits? These looks are perfect for any time of the year, but this sweater outfit has me so excited to try it this fall. The gray also looks super chic, which is a great added bonus.
Get the look: Wednesday's Girl Overcoat in Coat ($76), Banana Republic Avery Straight-Fit Wool-Blend Ankle Pant ($51), Mango Turtleneck Sweater ($40)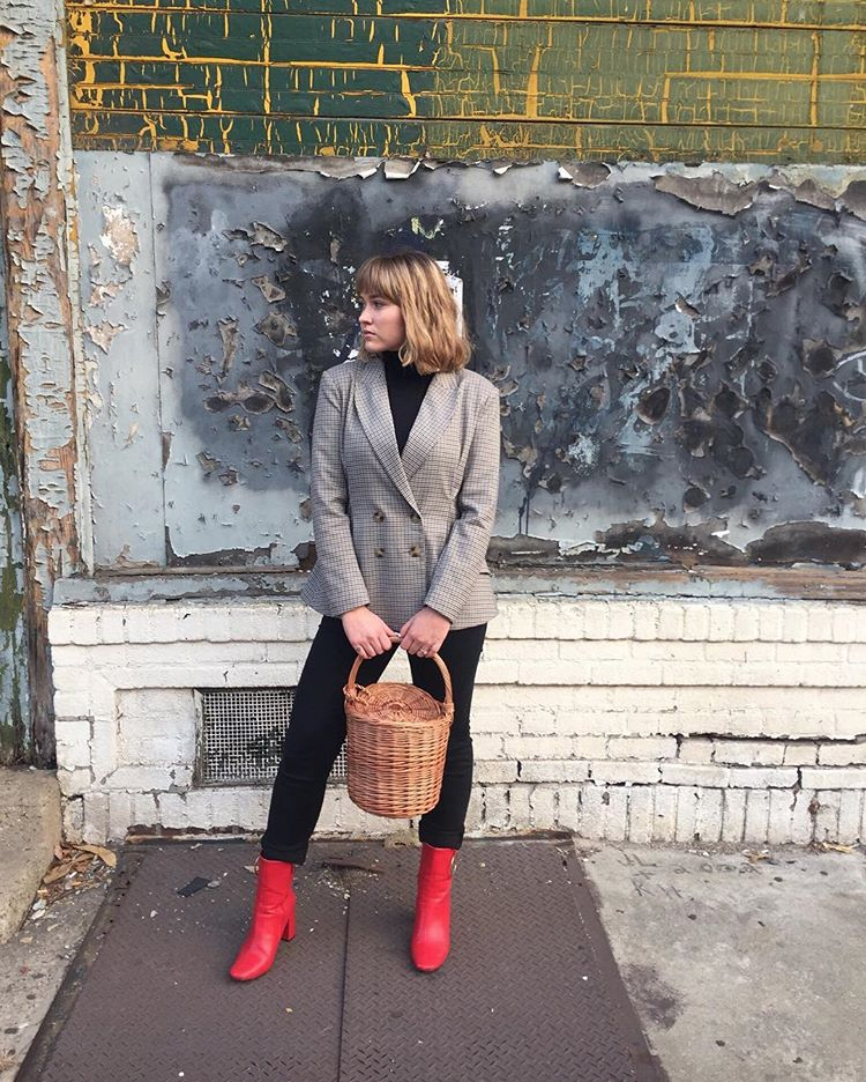 Add a Blazer Over Your Favorite Sweater
A super easy way to step up your sweater game is to add a blazer to the look. You can easily wear this out with friends, to class, or even to a professional networking event. Adding a cool pair of boots or a trendy bag also makes this look more unique and fun.
Get the look: Mango Check Unstructured Blazer ($100), Steve Madden Justify Flared Heel Bootie ($130), Madewell Xinh & Co. Mini Basket Tote ($25)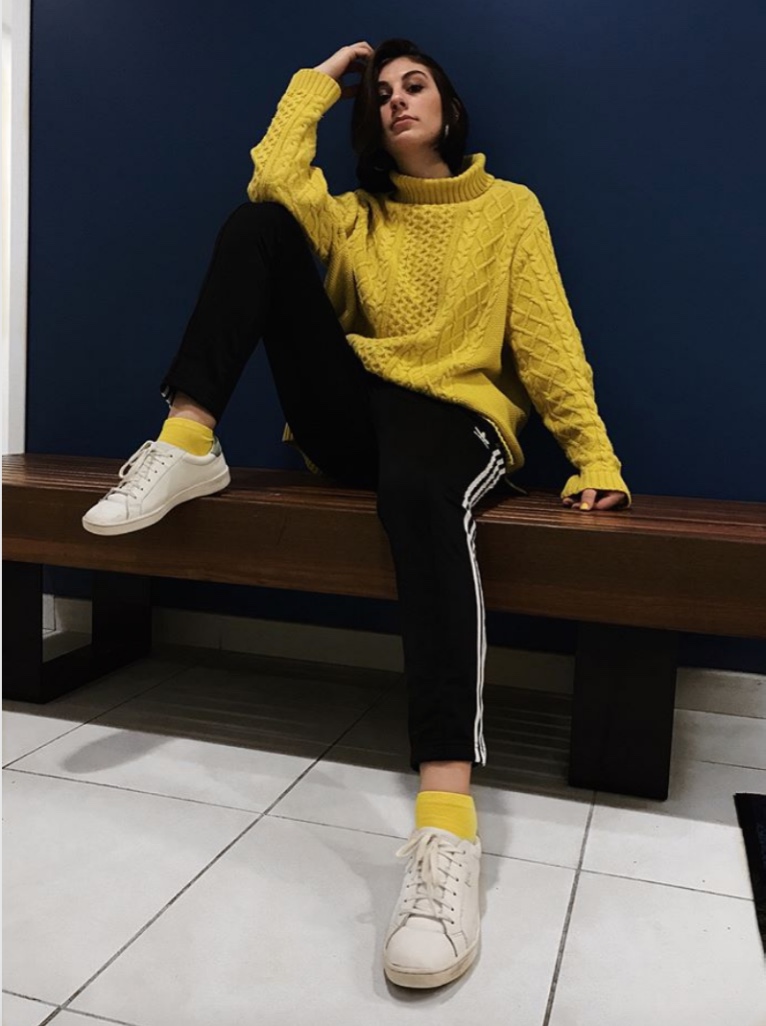 Make Athleisure Irresistible
Athleisure is the signature style of many college students around campuses, so why not get creative and try it with some fall outfit basics? Layer your sweater over some stylish leggings or track pants, add some cool sneakers, and you're all set.
Get the look: Adidas Originals Three Stripe Track Pant ($60), ASOS Fluffy Sweater in Rib ($35)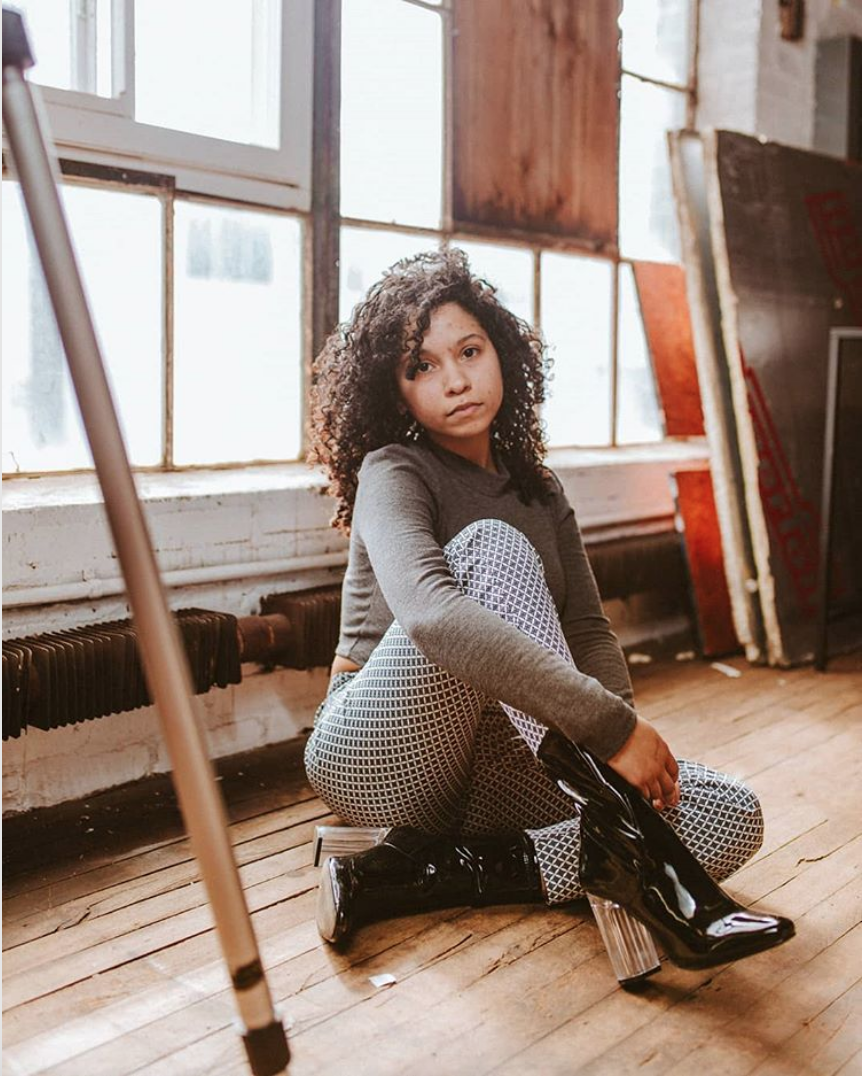 Pair with Patterned Bottoms and Killer Boots
Sometimes when it comes to planning an outfit, it's all about choosing pieces that stand out. If you have an amazing pair of boots and some patterned bottoms, your outfit is pretty much put together. All you have to do is add the sweater!
Get the look: Mango Gingham Check Pattern Trousers ($60), RAYE Harlem Bootie ($101)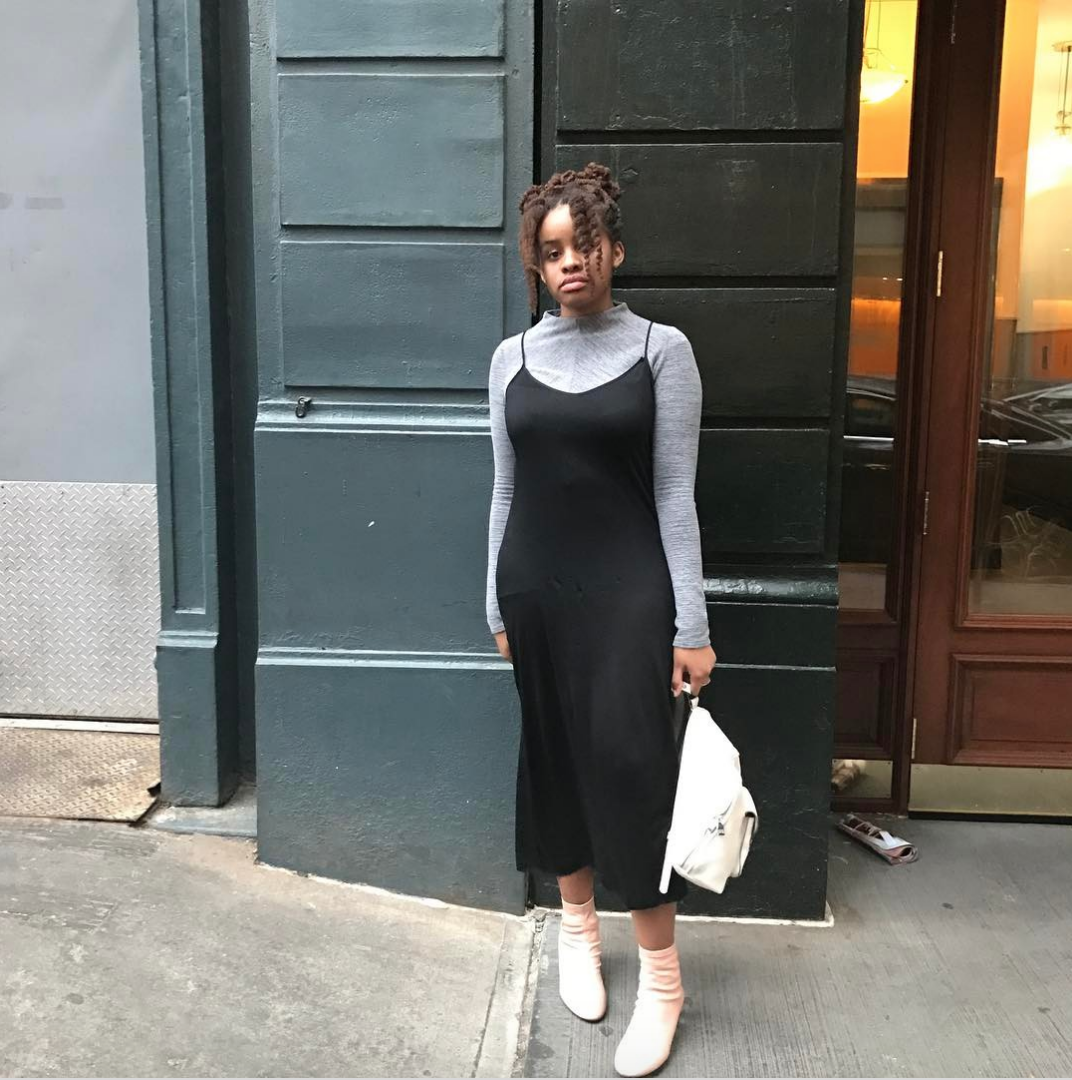 Layer Under Your Favorite Summer Slip
No need to put away all your summer essentials. Layering your summer slip dress over a sweater is as cute as it is easy to put together.
Get the look: ASOS Midi Cami Slip Dress ($29), Uniqlo Cashmere Turtleneck Sweater ($30), Forever 21 Faux Leather Backpack ($25)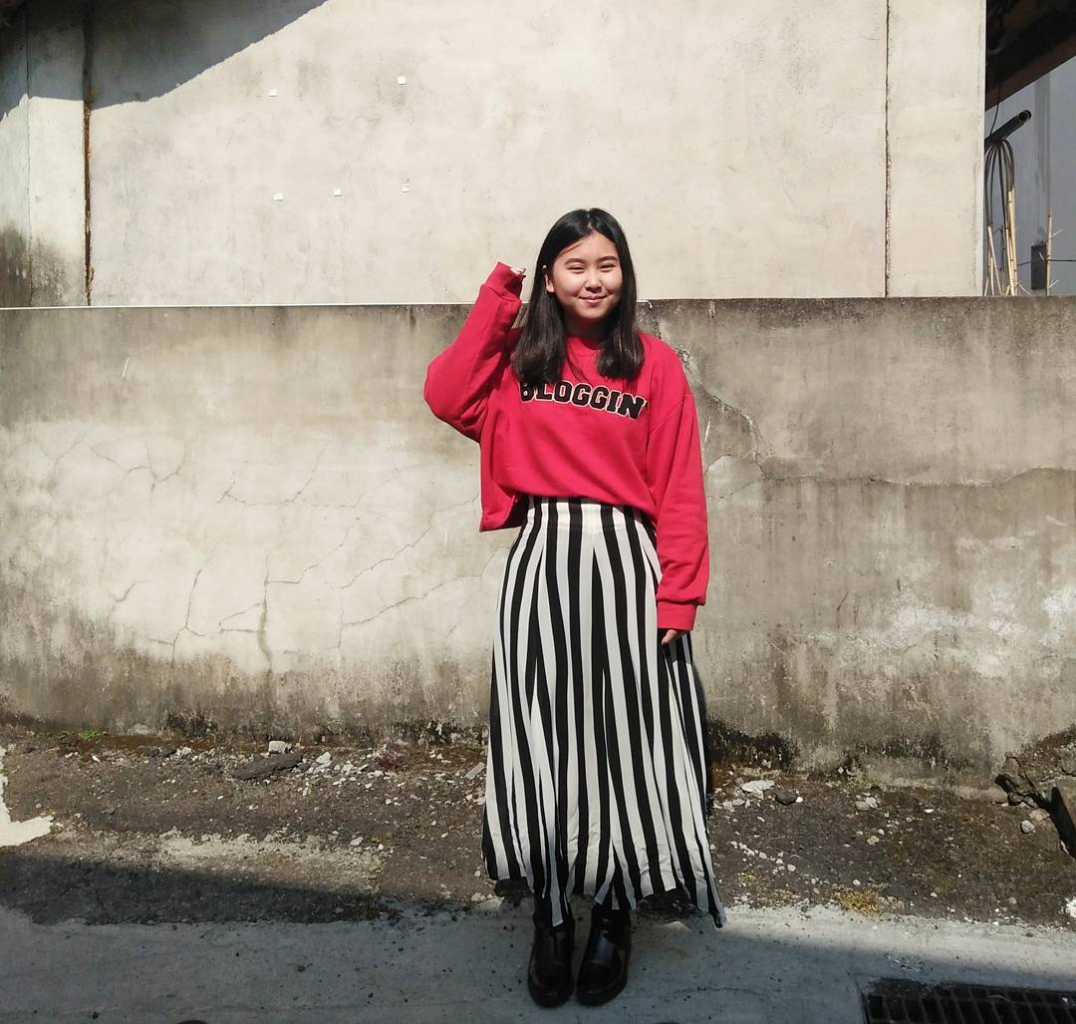 Mix Things up with a Fun, Full Skirt
For an outfit worthy of a double take, you can never go wrong choosing a fun skirt. Opt for a longer, full skirt to pair with your sweater for the colder weather in the fall.
Get the look: Wildfox This is My Day Off Sweatshirt ($74), BP. Stripe Midi Wrap Skirt ($49)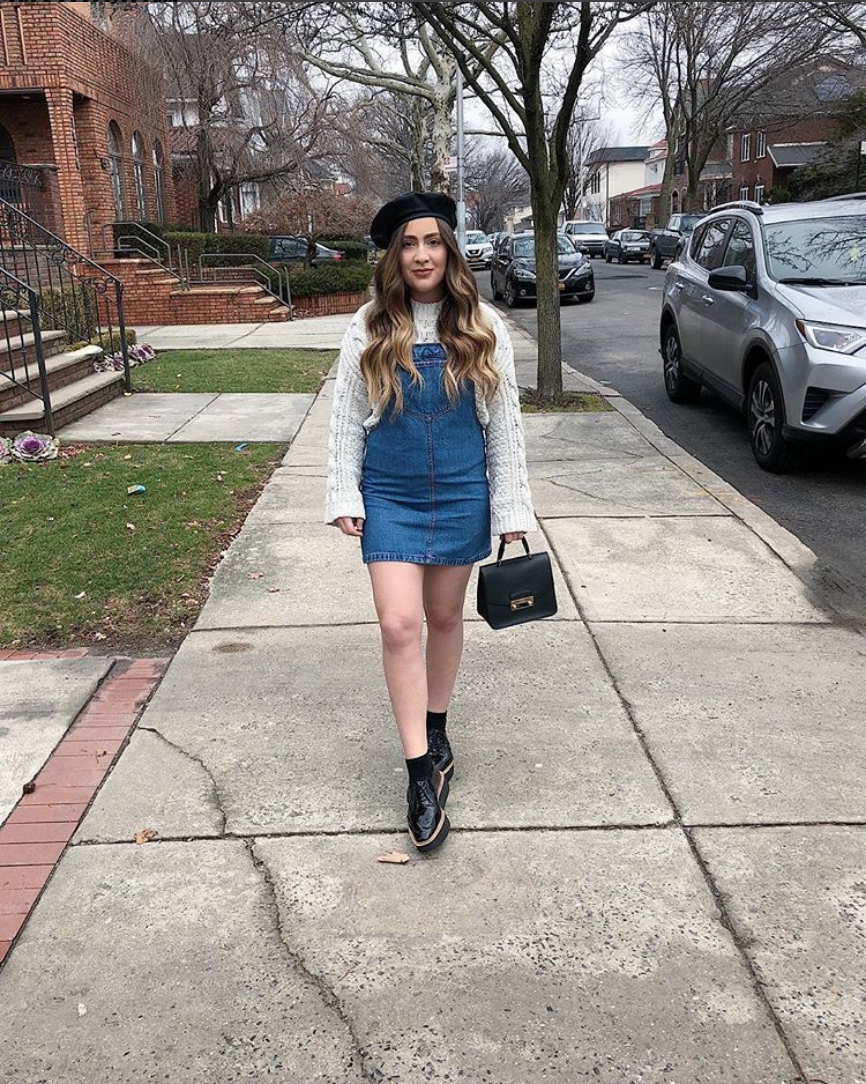 Get Creative by Layering Your Sweater Under a Bib Dress
A bib dress is another universal item that can be used year-round. Incorporate a bib dress into your fall wardrobe by layering a sweater underneath. Add some fun accessories like a beret and vintage-inspired satchel to complete your look.
Get the look: ASOS Tall Denim Overall Dress ($56), Forever 21 V-Neck Dropped Shoulder Sweater ($35), ASOS Wool Beret ($16), Mango Safiano Mini Shopper Bag ($50)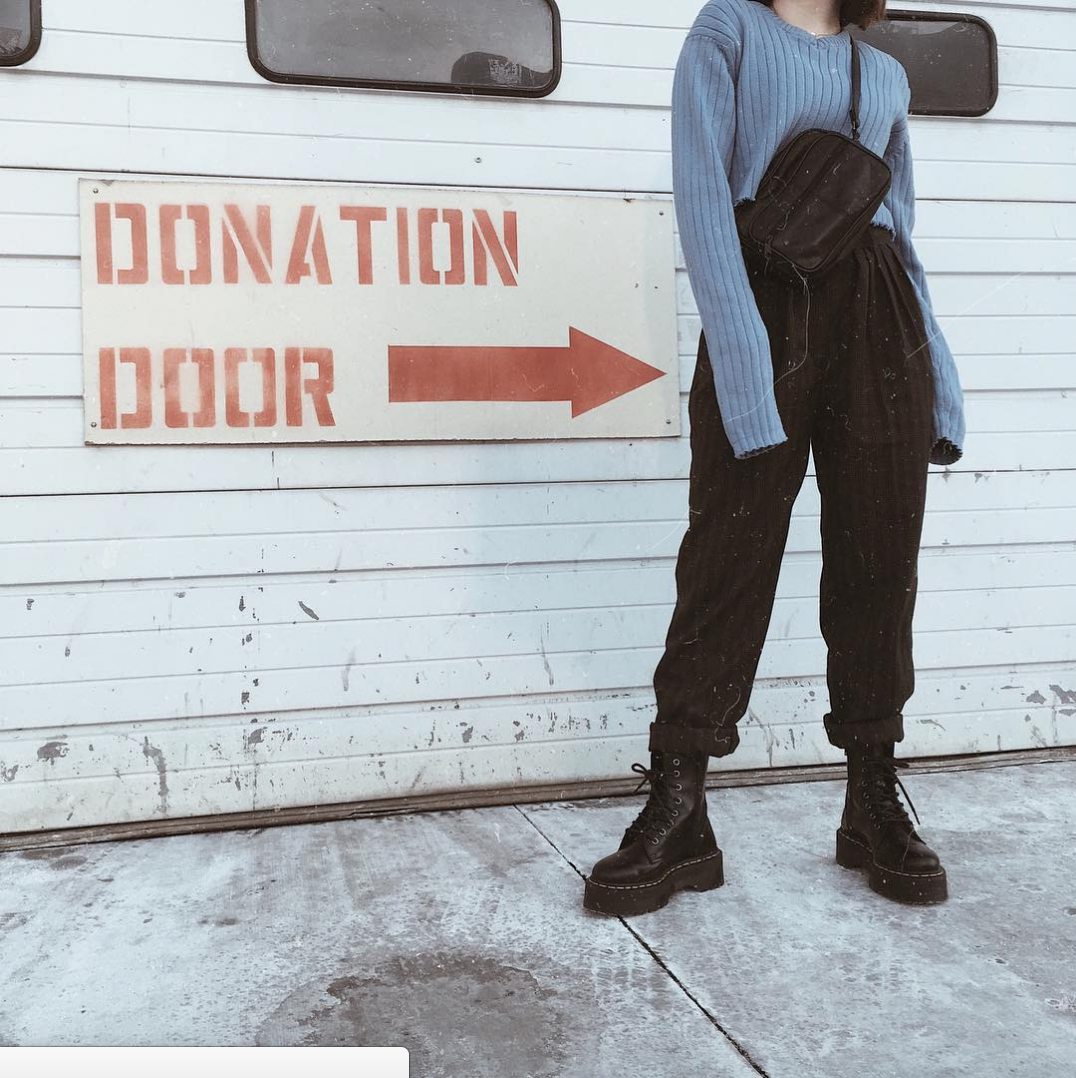 Go for an Edgy Look with a Cropped Sweater and Combat Boots
If you're looking for an edgier way to style your sweaters this fall, wearing combat boots is the quickest way to kick your OOTD up a notch. Combat boots, wide-leg pants, and a cropped sweater will give you the ultimate cool-kid vibes.
Get the look: Topshop Off-the-Shoulder Sweater-Knit Crop Top ($35), Free People Boyfriend Chino Pants ($98), Forever 21 Velvet Combat Boots ($40)
Opening image by @oh_soalex
What's your favorite fall sweater outfit? Let us know in the comments below!