Stop and smell the pumpkin cream cold brew because fall is officially in the air. A new season calls for a closet revamp. I mean, come on, by this point the leaves are practically begging to be crunched by your Dr. Martens. In case your chunky knits or plaid statement pieces just aren't doing it for you anymore, here's a list of six faux leather (emphasis on the faux) pieces to add an extra edge to your fall wardrobe.
Warning: Reading this article may result in a full shopping cart and the closet of a rockstar girlfriend. You're welcome.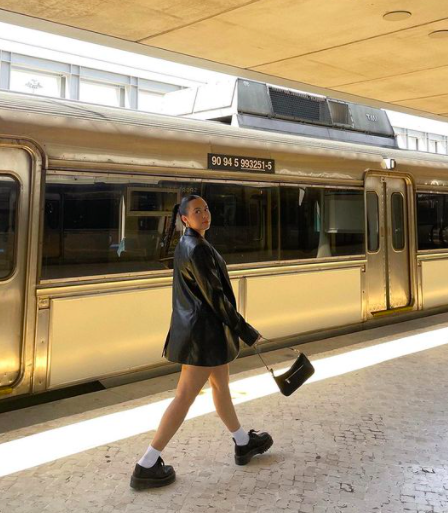 01. Structured Blazer
A structured blazer is a huge step up from the classic leather jacket. Whether you layer it over a little dress or pair it with a graphic tee, a blazer has the power to elevate any outfit. This sleek and sophisticated statement piece will have you feeling like an "it girl" all season. Shop one of my favorites from Zara here!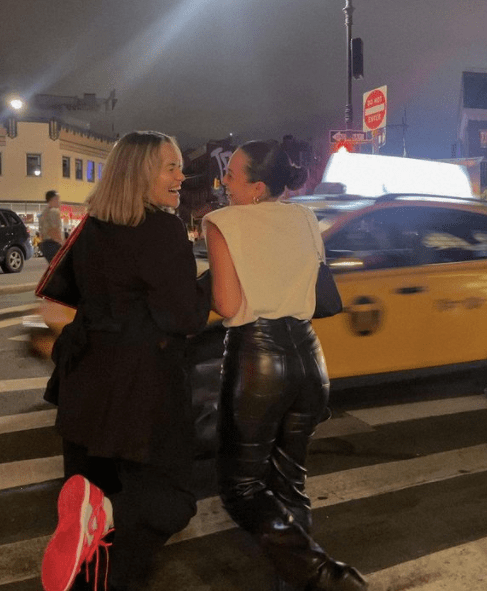 02. Sleek Straight-Legged Pants
I hate to say it but I'm bored of basic jeans…and don't even get me started on leggings. If these are your constant go-to's, why not *pumpkin* (sorry, had to do it) spice it up for fall? Dress leather pants down with your favorite oversized sweater, or pair them with a classic black crop top for a night on the town. Kiss your quarantine-sweatpant-days goodbye and invest in a classic straight-legged pair of faux leather bottoms. Not sure where to start? Check out this pair from ASOS.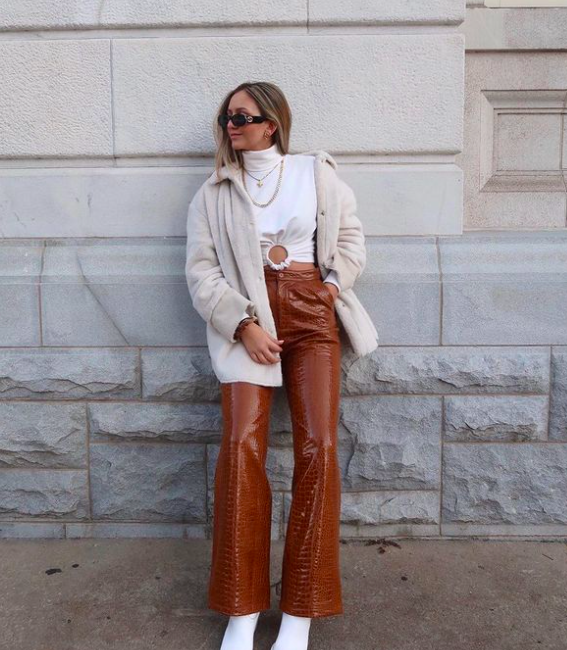 03. Brown Statement Trousers
While we are on the topic of statement pants, let's talk about brown leather. Brown is the color of the moment and it's not going anywhere. Who says a faux leather look can only be black? Nothing screams chic more than head-to-toe neutrals, and a funky brown pant is a perfect place to start. Don't be afraid to experiment with unique fits…in case you haven't heard, skinny jeans have become a thing of the past. This pair from Princess Polly is dying for a spot in your closet.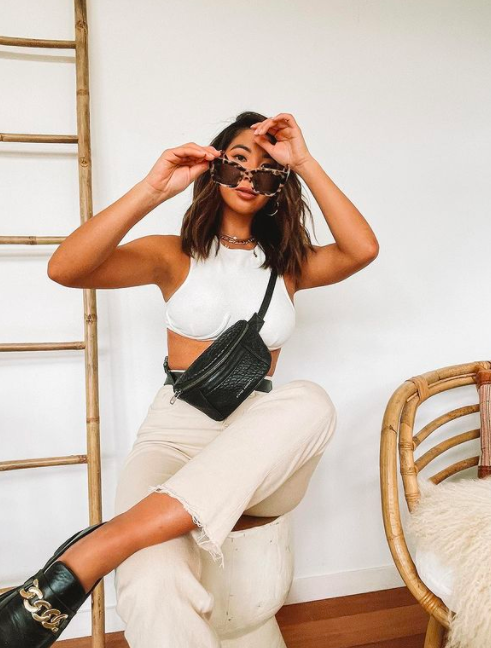 04. Funky Fanny Pack
No, fanny packs are not just for Disney World. Elevate the mini shoulder bag look we all know and love by styling a faux leather fanny pack this season. I may or may not have this exact bag from Amazon…and I may or may not wear it every day. The fun thing about a fanny pack is that you can style it with pretty much anything. Feeling a little lazy? Throw your fanny pack on top of a sweat set and you'll be the coolest fashionista on your commute. Bonus *cool girl* points if it has a chain strap.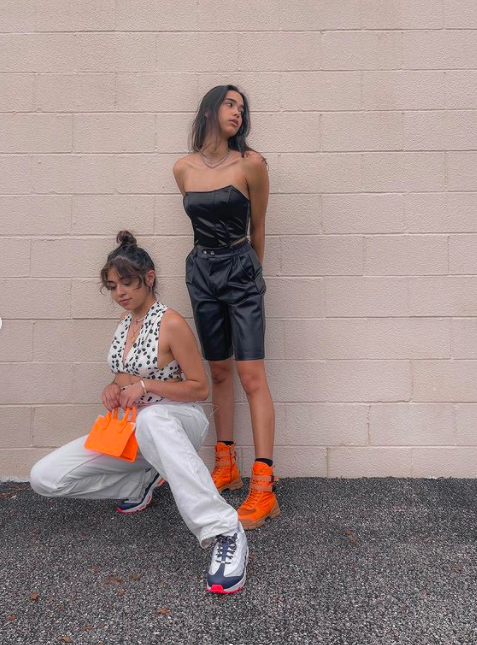 05. Bold Bustier
Did you really think I would forget to give you a fun going-out top? The corset fit has been circulating everywhere lately, and for good reason. A step up from the average tank or tube top, this bustier fit adds an extra element to any outfit. This one from Adika would look great on you, just saying. 
06. The Perfect Puffer
I don't know about you, but a secret part of me has been looking forward to the cold weather so I can finally wear my favorite puffer jackets. Puffers have been trending for a few seasons now and they just keep getting cuter. This faux leather textured style from Zara is my absolute go-to when it gets a little chilly. Edgy and cozy? What more could a girl want!
By now you can take the world by storm in a full faux leather ensemble. Be sure to share your leather looks on Instagram by tagging @cfashionista! 
Featured Image by @saradojic.