If any of you are like me, you sprint straight to the shoe section of any store. Luckily for all those obsessed with shoes, when it comes to this year's fall fashion, your shoes are the statement of your outfit. This fall, imagine classic, timeless shoes that will push you out of your comfort zone. Be prepared for the one season that gives you the best of both worlds — 50 degrees in the morning and 70 degrees by the afternoon. Whether you're striving to be an outlaw on the city streets or a serious student in the tiers of the library, there's a shoe for you. Love it or hate it, these must-have styles are the shoes you'll wear all season long. 
The Tall Boot
Once again, fall boots are leaving a footprint. Make a loud statement on the streets with a tall, slouchy boot. I am not speaking of the 2011 black suede, tall boot trend — I would rather not go back in time. But, I am speaking of bold animal print, sharp white, or shimmery silver tall boots.
Nostalgic Sneakers
White sneakers are the ultimate street style staple. But you know what's in season this year and will top the white trainers? Retro sneakers. Let's throw it back and channel the '90s era. When it comes to finding a pair of retro sneakers, think about what your dad wore in the '80s or even farther back from your grandpa. Nike, Converse, Veja, New Balance, and Reebok are just a few classic sneaker brands that you can count on for a pair of nostalgic sneakers. 
Clogs
You may be wondering, clogs? Yes, clogs. They are the biggest shoe trend for fall that you'll want to get on board with. You're either a longtime fan of clogs or someone who cringes at the sound of the wooden heels clacking. Either way, get used to it because everyone around you will be pairing their clogs with mom jeans and a tee for a relaxed outfit. 
Platform Loafers
The shoe that is an easy, stylish addition to your closet for both casual and formal wear is a pair of loafers. They're often neglected and replaced by trainers, but these fall loafers embody the classy and chic look. If you are spotted wearing loafers with white ankle socks, it will be as if you had a role in the reboot of Clueless.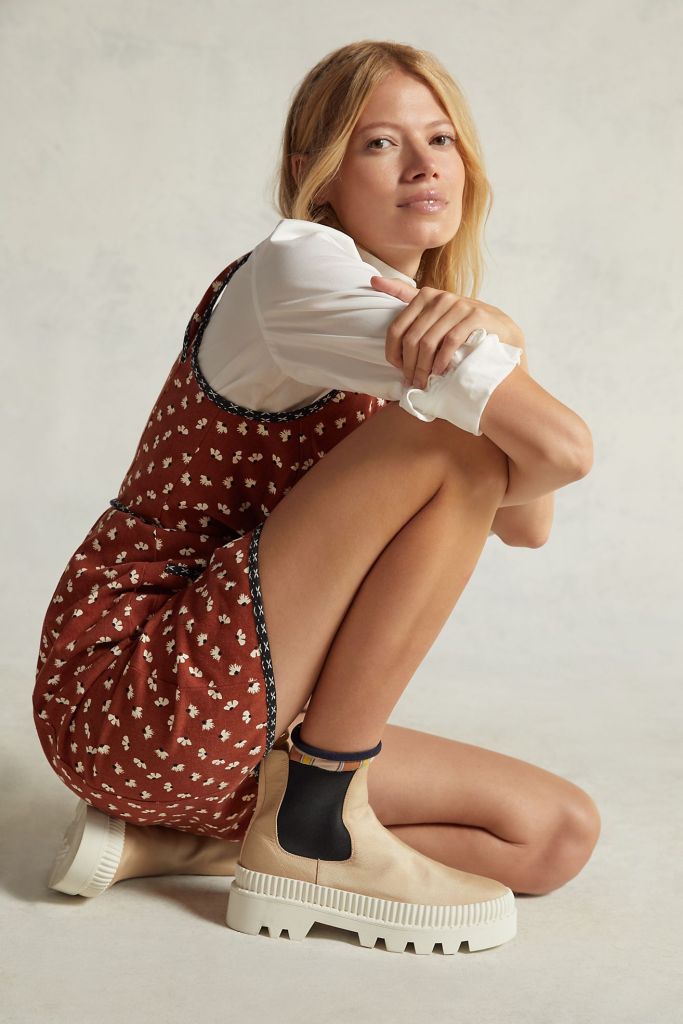 Modern Chelsea Boots
They're the beloved boot that is an essential footwear style — Chelsea boots. This fall you are going to fall in love with Chelsea boots if you haven't already. They're easy to slip on and off and their ankle height makes them popular. They're a staple boot for the one who can't decide what style they're going for.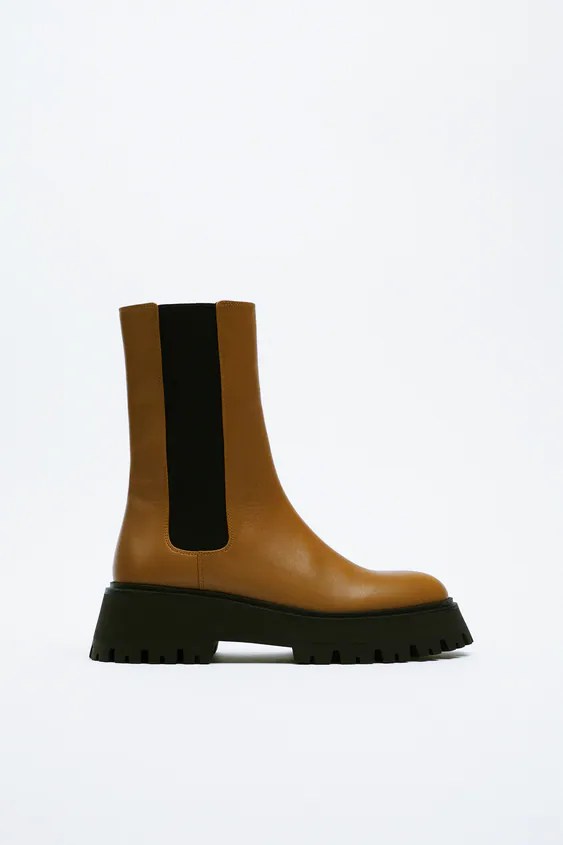 Lug Boots
The boots ideal for the city streets and muddy trails are lug boots. They're fashionable with the structured, heavy sole and bold for someone on an adventure. Lug boots are a versatile shoe for the season. They come in all shapes and sizes — neutral tones, knee-high, and heeled.
Western Boots
Western boots were the shoe of the summer, with a consistent rave from those who have an eye for a long-lasting trend because they're not going anywhere. They've become one of the "it" boots to be seen wearing this fall. If not now, then when? Get your claws on a pair of western boots, whether it be a faux snake, a bright red, or a white tapestry western boot.
Oxfords
Are you looking for an elegant shoe that screams schools in session? Oxfords. They're the fall shoe that will never go out of style and will last you for years to come. Picture this: a pair of oxfords with black trousers, a chunky knit sweater, and a neutral trench coat. Look out, Jackie-O!
If you want my take, I am dying to find a pair of oxfords or loafers because they're the shoes I can hide at the bottom of my closet after the season and pull them out again next year. But without a doubt, any of these shoes for the fall will be around for a while. They're a fashion statement worth walking in with endless outfit looks that you will never have to repeat.  
Featured photo via @natalie.xy