If you're like me, you probably have quite a few pairs of jean shorts, but they all look similar. Basic light, medium, or dark wash with a few rips. Nothing that stands out. Embroidered pieces are beautiful, but often times expensive. Ever wonder a simple way to add that extra oomph? I will show you an easy way to spice up your denim and make it truly unique without breaking the bank.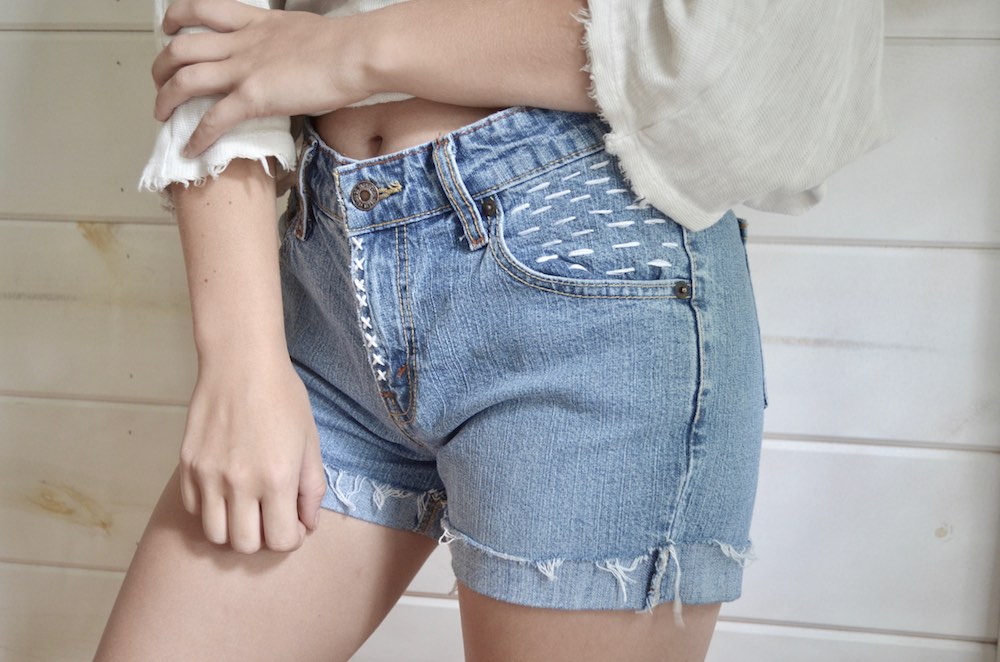 Summer is all about staying fashionable with minimal layers. A simple way to make a statement without the intense heat is by using stitching to add designs to otherwise boring denim. This method, known as the sashiko stitch, is not only for adding texture, but also can be used to repair fraying material. An ancient Japanese method, translated to "little stabs", is extremely easy to learn and adds a simple elegance to any clothing piece.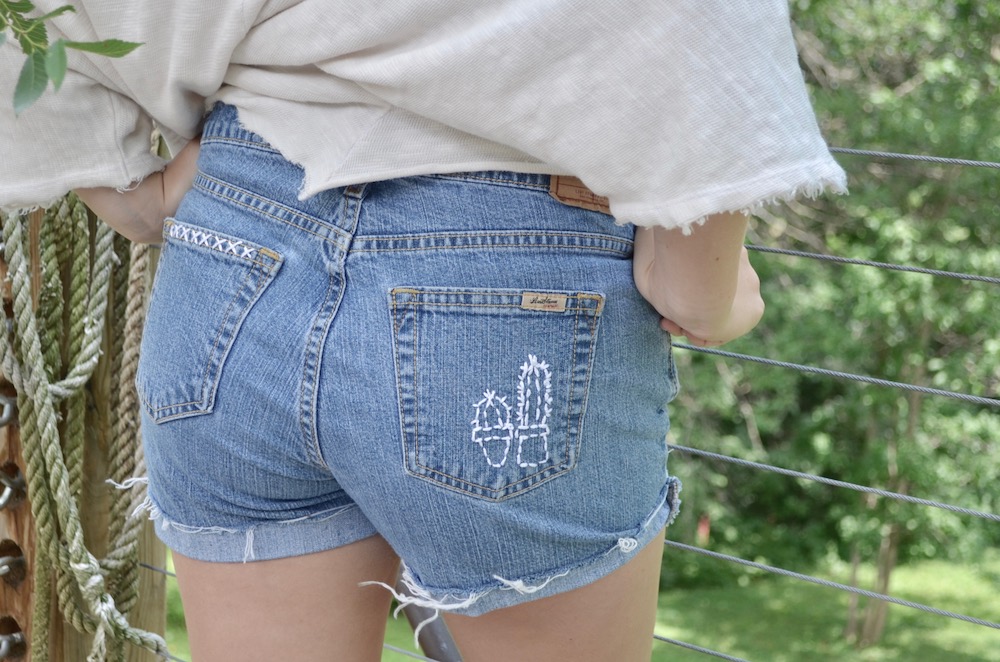 For this DIY you will need:
Shorts or jeans
String or embroidery thread
Needle
Scissors
Pencil or chalk
Before you begin to sew, mark with a pencil or chalk the design you'd like to add to your denim and your preferred placement. Doing this ensures that your pattern will look exactly how you want it and that your stitches stay straight.
Next, begin sewing small running stitches along the lines of where you just drew your design. Make sure the stitches aren't too big if you're doing a curved design, like a cactus, in order to ensure the lines don't look choppy. Repeat with more colors if you're using more than one.
To finish, secure off the thread with a knot, rinse off the pencil marks and viola! Your new Urban Outfitters-inspired shorts are complete! Style these shorts with a crop top and some sunglasses and you're ready to take on the heat.
What embroidery patterns would you use to spice up your closet? Let me know in the comments below!