For me, what I wear in the summer is a constant fluctuation between two extremes: I'm either a complete bum who wears the same shirt a majority of the week and doesn't get off the couch or I'm a Fashionista who's rocking the latest trends and slaying with every strut. This juxtaposition is a result of a seasonal struggle to look good but not wanting to suffocate in the blazing hot weather. So, how do you slay while also slaying the summer heat? I'll show you.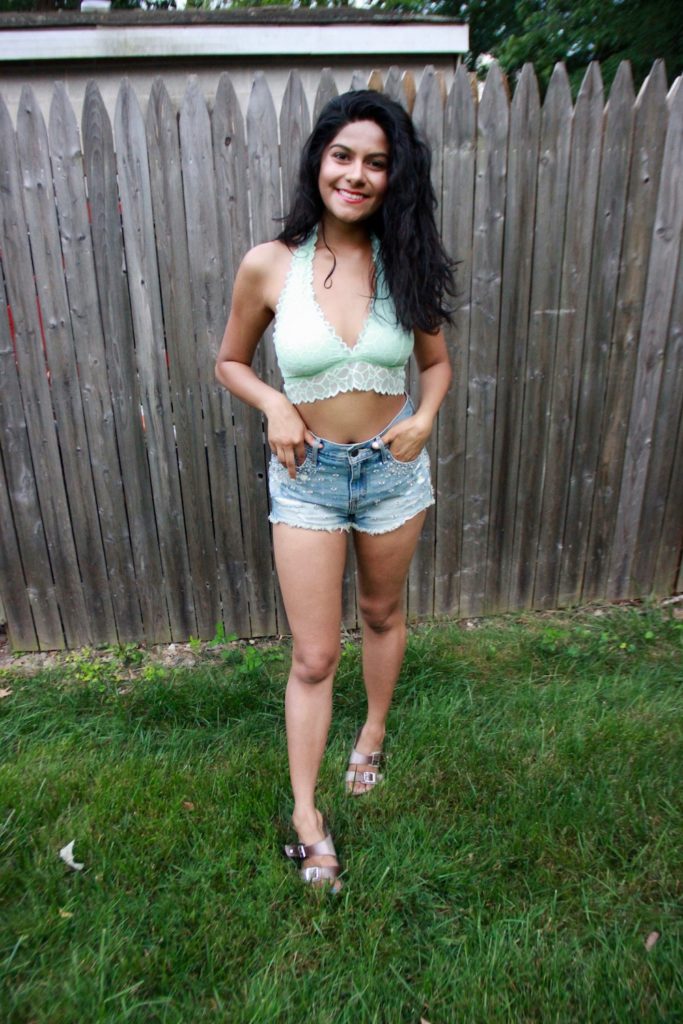 In the summertime, high-waisted shorts a girl's best friend. Not only are they flattering on any body type and forgiving on your love handles, they're a classic and comfortable piece that gives you a peace of mind that you can bend over and not flash your underwear. The pair I'm wearing in this article is my favorite for this season. These embellished high-waisted shorts with beautiful mint and silver beading and a subtle distressing perfectly sum up my style: girly with a hint of edge.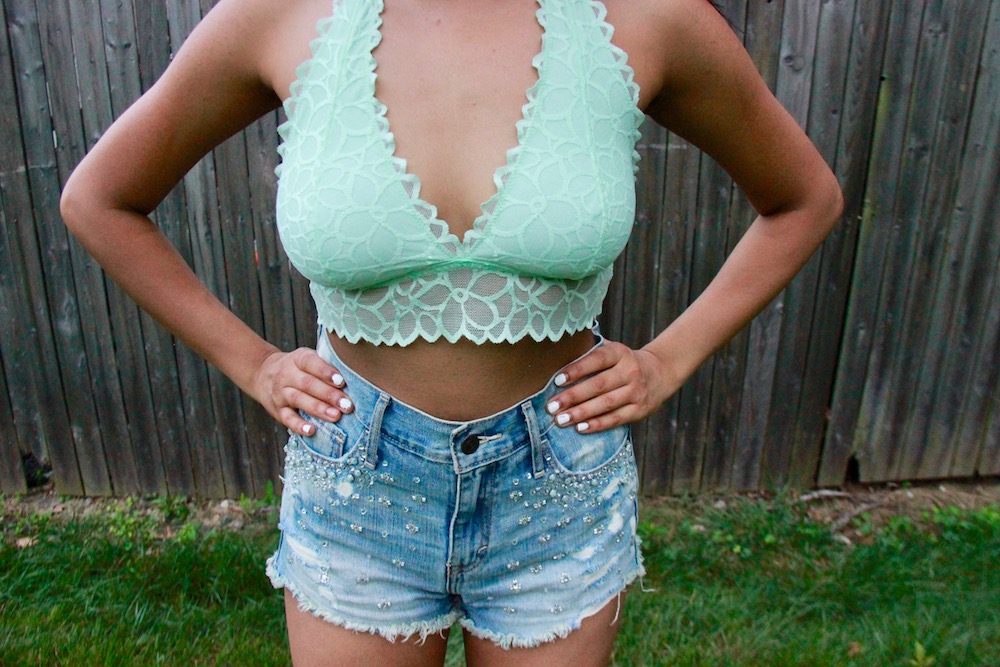 To bring out the few mint beads in the shorts and add to the femininity, I paired the bottoms with a girly lace halter bralette. This comfy and breathable top is perfect for hot summer days because it will ventilate your body well when all the heat sticks your clothing to your body. I have bralettes like this and different styles in about every color of the rainbow, and they're a go-to and must-have for my summer wardrobe.
To complete off my outfit, I wore my new favorite summer shoes which are these Madden Girl velvet flat sandal similar to Birkenstock sandals. The silver detailing of the shoes complement the silver gems in my shorts. I never understood the hype behind shoes like this until I tried on a pair and felt how comfortable they are. I wear these shoes all over New York City on hot summer days and they keep my feet happy and breezy.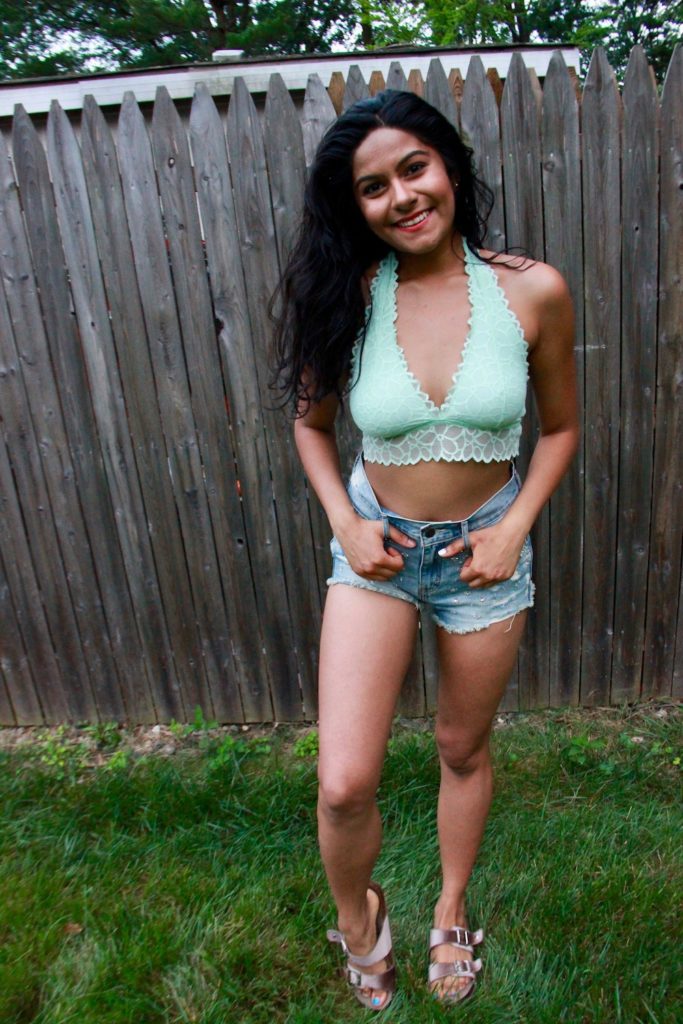 What's your go-to outfit in the summertime to beat the summer heat but still look fashionable? Show us on social media! Don't forget to tag @Cfashionista.