Sponsored by Clinique, GlamGlow & Garnier
When your summer "must-have beauty product" is sunscreen, it can be difficult to hop back into your back-to-school beauty routine. Beauty; however, should never stress you out. Style Guru, Alex Riba, reminds us that, "Beauty products aren't there to accomplish their jobs and be put away! They encourage a healthy lifestyle."
We couldn't agree more, so we pulled together our top ten beauty essentials to make you feel confident for back-to-school. Consider your beauty routine upgraded.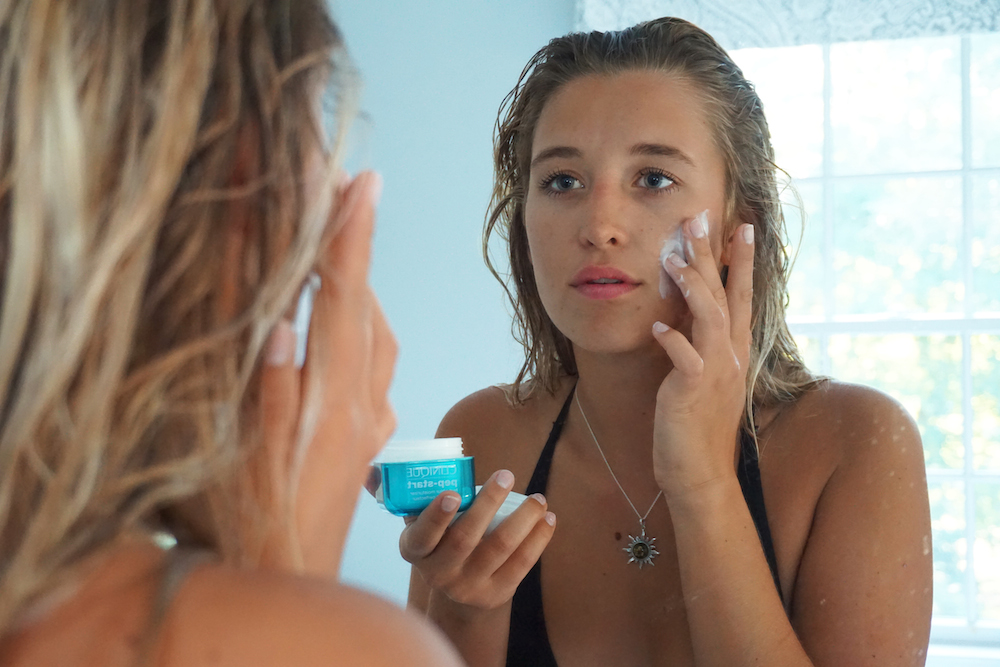 1. Clinique Pep-Start Quick Cleansing Swipes – A quick refresh for your skin – perfect for pre-class or post-workout. The wipe is super rejuvenating perfect for waking you up when you're running out the door!
2. Clinique 2-in-1 Exfoliating Cleanser – This product is perfect for the multi-tasker in all of us. It's an exfoliator and cleanser in one, saving you time in your morning routine. Maybe you won't be late to class this semester?
3. Clinique Pep-Start HydroBlur Moisturizer – This moisturizer is so lightweight! It blurs imperfections so you can use it to rock a bare-face look or as a makeup primer before foundation!
4. GlamGlow Supermud Clearing Treatment – GlamGlow masks are incredible because you see instant results! As soon as you apply, pore extraction dots will appear before your very eyes. It'll leave your skin glowing – perfect for rocking your bare-face beauty.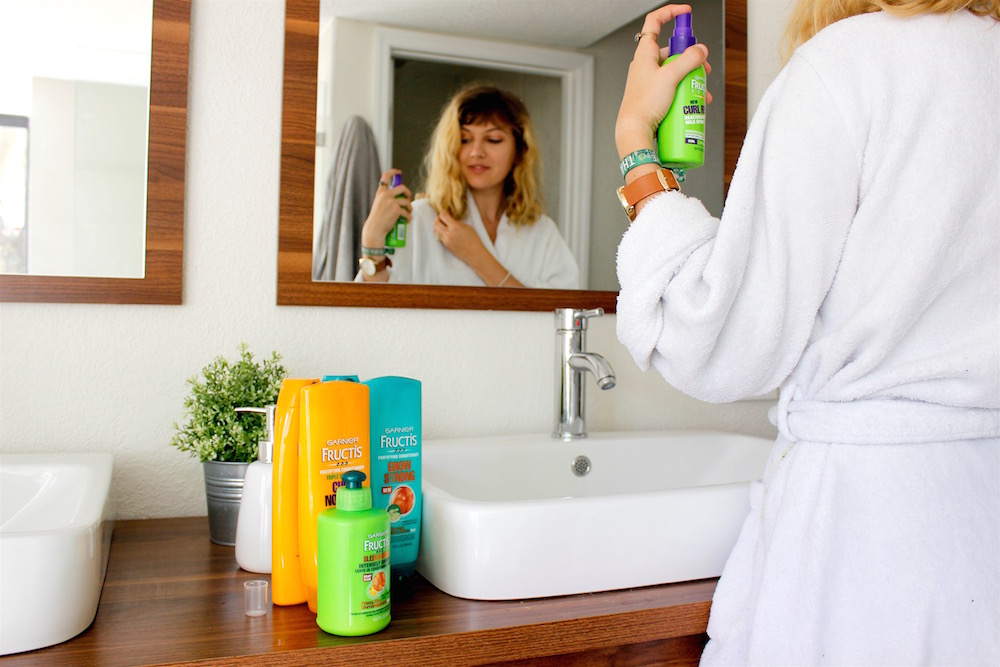 5. Garnier Fructis Sheer Set Hairspray – There is nothing worse than leaving your dorm with perfect hair and returning from class to find it flat. This hairspray has ultra-fine diffusion to hold your style while keeping your hair looking and feeling natural.
6. Garnier Fructis Sleek & Shine Leave-In Conditioning Cream – This formula, which includes argan oil and apricot, soaks deep into your hair, smoothing each strand. Style Guru, Alex Riba, loves that is feels like it's hydrating your hair while simultaneously taming the frizz.
7. Garnier Fructis Curl Renew Reactivating Milk Spray – This spray adds just the right amount of bounce creating instant hair envy. Style Guru, Rachel Gregson, let us in on the best part – the bottle size! Throw it in your bag to give you a boost throughout the day.
8. Garnier Fructis Grow Strong Shampoo & Conditioner – Healthy hair is happy hair. This shampoo and conditioner renews your hair's strength from the core to the cuticle, which will add to your natural shine!
9. Garnier Fructis Curl Nourish Shampoo & Conditioner – Our favorite part about these products? They're sulfate-free, so they'll strengthen your hair without stripping it.
10. Style Guru Smile – The most-important part of your beauty routine? YOU. Find a system that makes you feel confident and happy when you walk out the door.