Since back to school is just around the corner, I decided to hop back to the basics. In this outfit, I have five different pieces that are all staple pieces to my wardrobe, yet you will see all of these in every college girl's closet!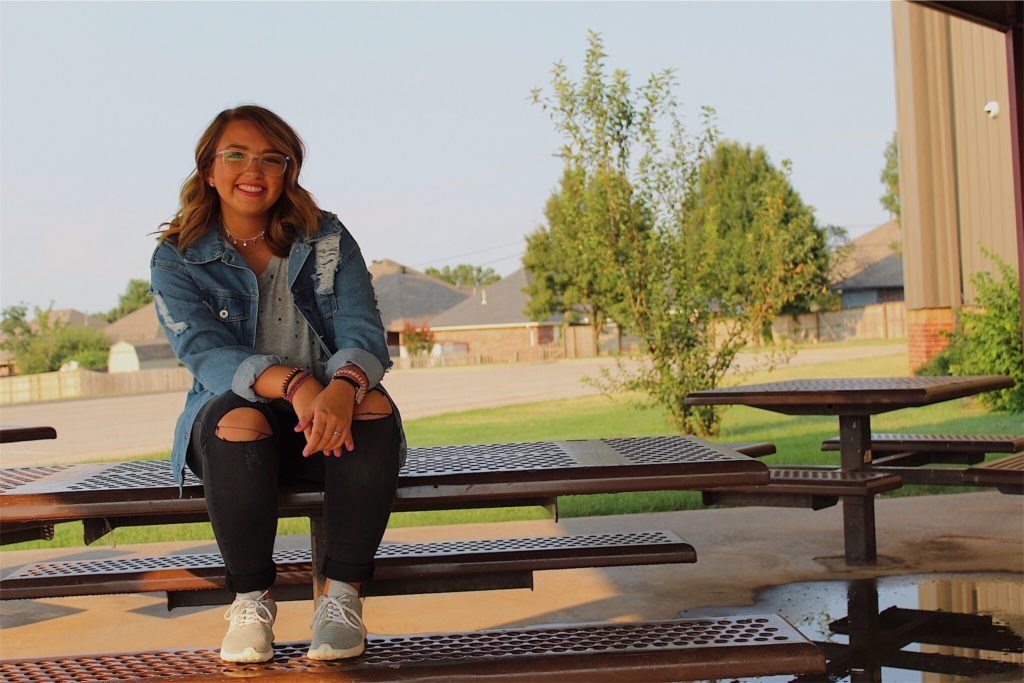 First, we have black skinny jeans. Black skinny jeans are honestly a necessity. You can dress them up with a nice blouse and heels, or dress them down with a T-shirt and trainers. They are so versatile, and they are the centerpiece of most of my outfits. The pair that is pictured above is from Forever 21 and have holes in the knees, which add a more casual look.
Next, there is a basic T-shirt. You could wear anything from a distressed shirt, like the one I have on, or a graphic T-shirt. These shirts are a staple piece because you can wear them just about anywhere. You can dress them up with cute accessories and shoes and wear them to dinner, or you can wear them with shorts to class! The one I have pictured is from Lush Fashion Lounge in Oklahoma City, and they have a ton of great options to choose from.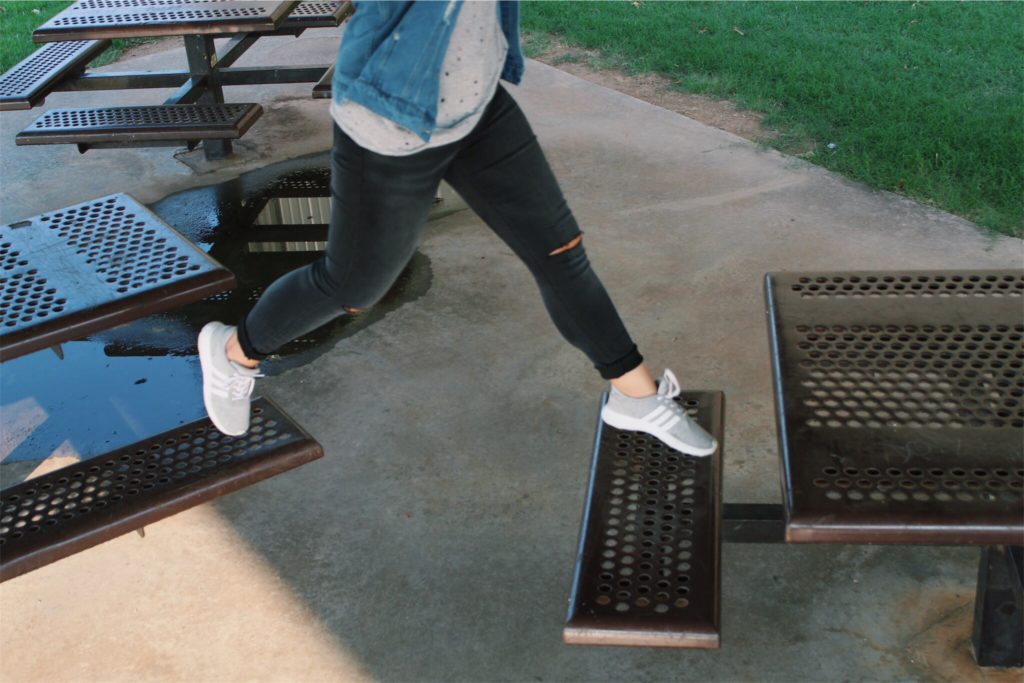 Third, we have a pair of trainers. Trainers are all I wear during the busy fall semester! I have multiple pairs of them, and I adore them because you can wear them anywhere, all day. Pictured I have a pair of Adidas, but Nike and even Steve Madden have wonderful trainers.
Fourth is a denim jacket. I used to hate denim jackets growing up because I thought they were so uncomfortable, but I found one at Lush Fashion Lounge in Oklahoma City and I couldn't resist! It fits big and loose, and it is so comfortable. You can wear a denim jacket over a dress to church, over a sweater in the winter, or over a T-shirt when it starts to get chilly. A denim jacket is a must in college simply because you will get so many uses out of it!
Last but not least, we have a choker. Chokers are a new staple in my wardrobe just because of how simple yet so fun they are. The one I have on is from an online store called Love of Lemons (shop her Instagram at @theloveoflemons) and is so stinkin' adorable! Chokers are awesome because you can honestly wear them anytime or anywhere, and it still looks cute. I have certain chokers that I wear to class daily just to add extra flair to my outfit, which is usually running shorts and a T-shirt!
These are my five basics that my wardrobe revolves around! Show us what your basics look like this back to school month and tag us on Instagram @Cfashionista!