I am currently in Los Angeles for vacation for the very first time as I'm writing this. Shocking, right? The only other time I've passed through the City of Angels was for a layover a few years ago which wasn't too exciting.
The thing I love most about Los Angeles is the street style. It's so unique and diverse. You'll always be sure to find some of the chicest looks in America. Head down to Rodeo Drive, and you'll find Gucci-clad showstoppers, but take a walk along the Venice Beach boardwalk to see wacky graphic tees and clothes with the oddest phrases on them mostly thanks to tourists.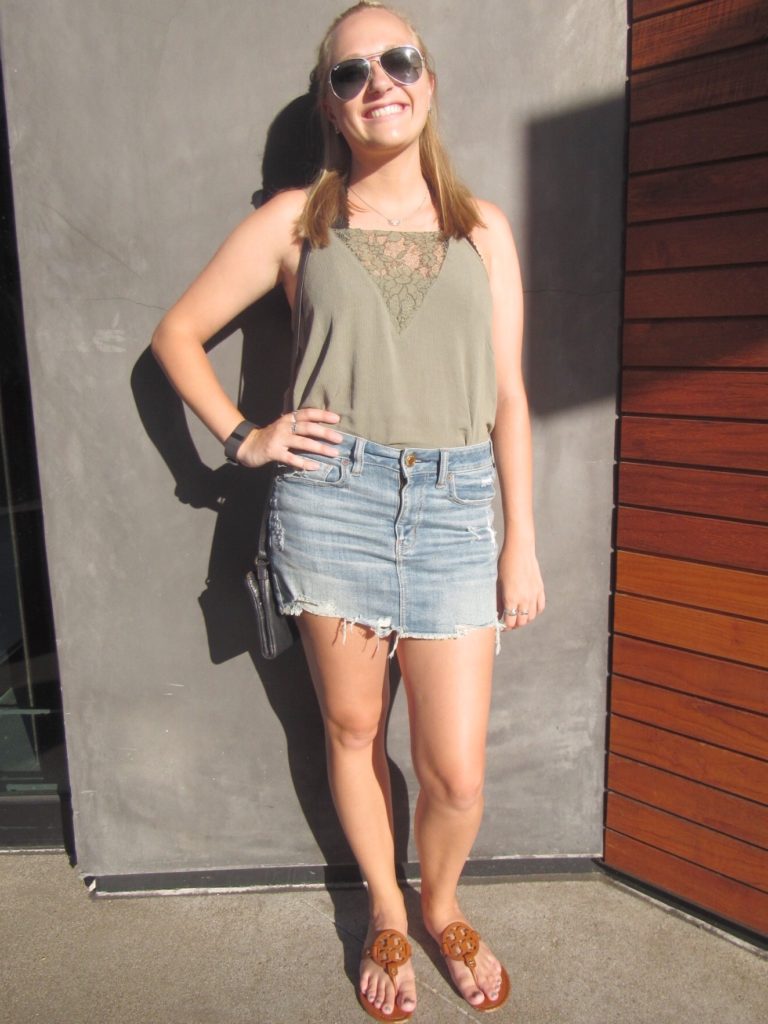 This Fashionista had the perfect look for a day in Los Angeles. With a cute tank featuring lace details and a killer denim skirt, passersby are sure to confuse you with a Beverly Hills It Girl. Accessorize with an adorable cross-body like this Fashionista's perfect Michael Kors bag and you'll definitely turn heads. Don't forget to add on a statement necklace to add a little more bling to your look so you'll fit right in with the locals.
There's so much more to LA than just the Hollywood Sign and the Walk Of Fame. Lately, there have been multiple publications talking about how Los Angeles is beginning to give New York City some competition when it comes to being the fashion capital of the U.S. Personally, I don't think anything can ever beat NYC, but LA definitely has its own unique style. Tourists and locals alike, whether they be an A-list celebrity or a college student like me, fill this incredible city with creativity and diversity when it comes to fashion.
What is your favorite type of street style? Let us know in the comments below or tag @CFashionista.