After recently moving to Dallas, one of the first places I wanted to visit was the Dallas Arboretum. It is a large, beautiful oasis—filled with gardens, fountains, waterfalls, and art! Being the romantic, girly-girl that I am, this place was basically a dream come true. For my perfect summer day, I needed the perfect summer outfit. And what screams "summer day" more than a light, seersucker dress and some lace up espadrilles?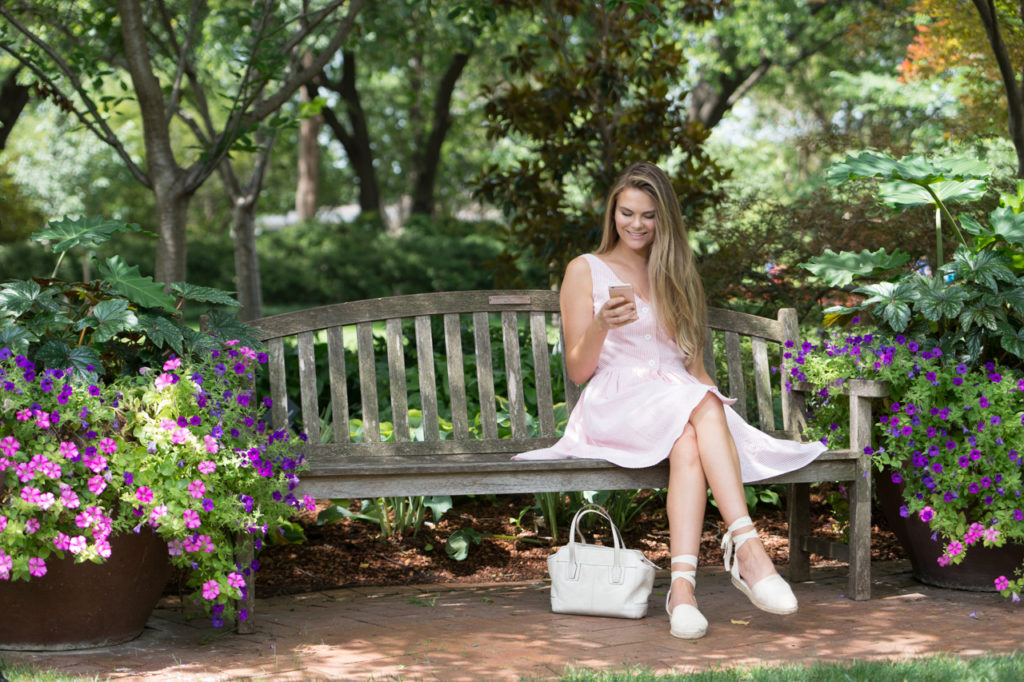 I am a true believer that the perfect outfit can make any experience feel as if you belong there. Nothing felt more natural than wearing this adorable dress while skipping through the flowers. The button closure in the front, the princess seams, and the full skirt made me feel like I fit right in among the flowers. This dress was designed and constructed by one of my friends, Ashlynne Tursi. Now, this may be a one of a kind dress, but seersucker dresses are a classic staple item that will be around forever. Ones like this one from Jcrew, this mini shift dress, or this cheaper option from H&M are each equally screaming "wear me on a picnic."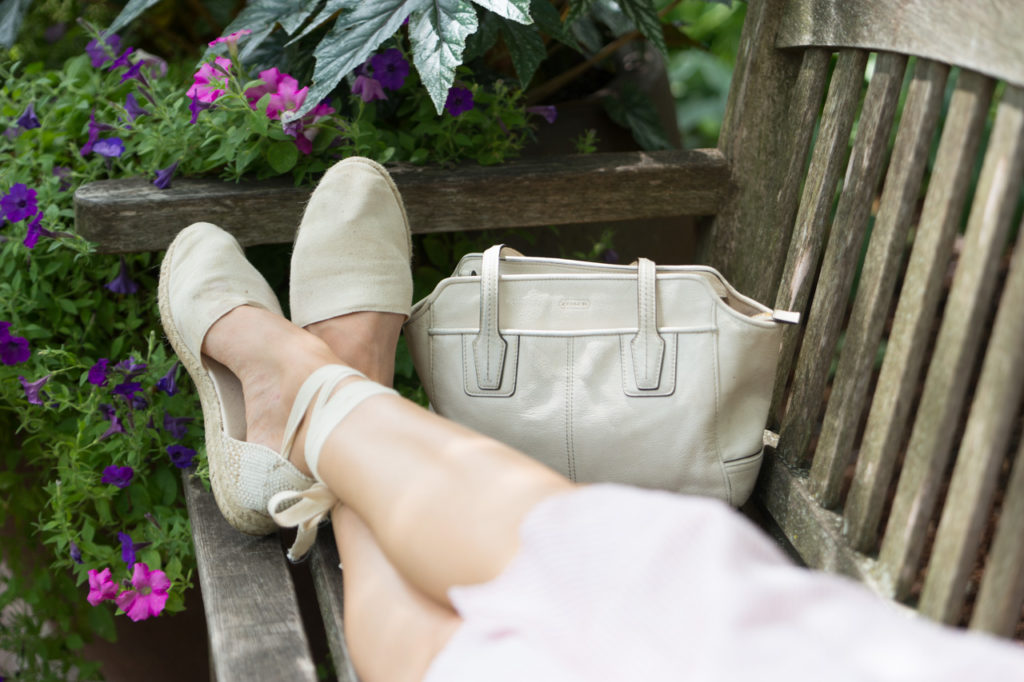 With such a lightweight dress, the shoes needed to be equally as effortless and chic. A pair of ivory lace up espadrilles were the choice here with no doubt. Worn religiously by the natives of Spain and Portugal, espadrilles are the go-to summer shoe for people of all ages. Since a day in the gardens calls for a romantic and feminine vibe, why not take some advice from the Europeans?
These specific espadrilles were ordered from an Etsy shop called Mumishoes. This store is owned by woman named Reyes who sells espadrilles that were hand-made in Spain! Etsy is a wonderful place to find handmade espadrilles, but brands like Soludos offer fantastic and trendy options here in the states! These striped espadrille wedges, this classic pair, or these fun lemon print ones (my personal favorite) are some great options! I believe a pair of espadrilles are a staple for every woman's closet!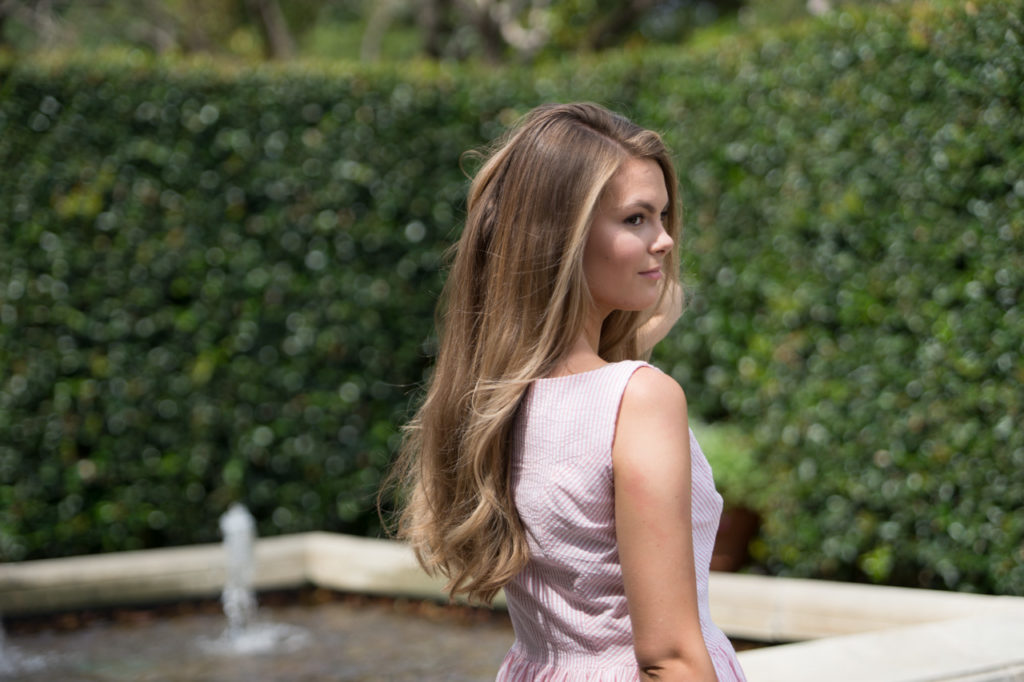 I paired this look with some simple pearl earrings, very natural makeup, and a slight wave in my hair. Along with me came my mini Coach bag; it has become my favorite bag over the past few years. This look is not only perfect for a summer day outside, but can be worn to any event where you want to look casually over-dressed. A graduation party, brunch with your girlfriends, or church!
What is your go-to outfit for a gorgeous summer day? Let me know in the comments below!