We all know that denim is one of the most iconic, quality pieces of fabric to ever be invented. Anyone who is anyone owns this wardrobe staple and wears it in their own special way, whether that is a denim jacket, choker, dress, bracelet, or a skirt. In the summertime specifically, there are three different styles I have identified that can be used throughout your outfit selections to beat the heat and turn a few heads while doing it.
1—Distressed denim skirt. My classmate and model for the day, Trevor Boyd, wears a white oversize Oxford shirt, paired with a black leather pouch bag and suede block heels to complement a medium blue denim skirt with various distressed details. We also added gold, royal-looking drop earrings and black wayfarer sunglasses to elevate the look even more.
This is a splendid example of how to use simple pieces to construct a look that is both chic and comfortable at the same time. Less is always more.
2—Low-rise cut-off shorts.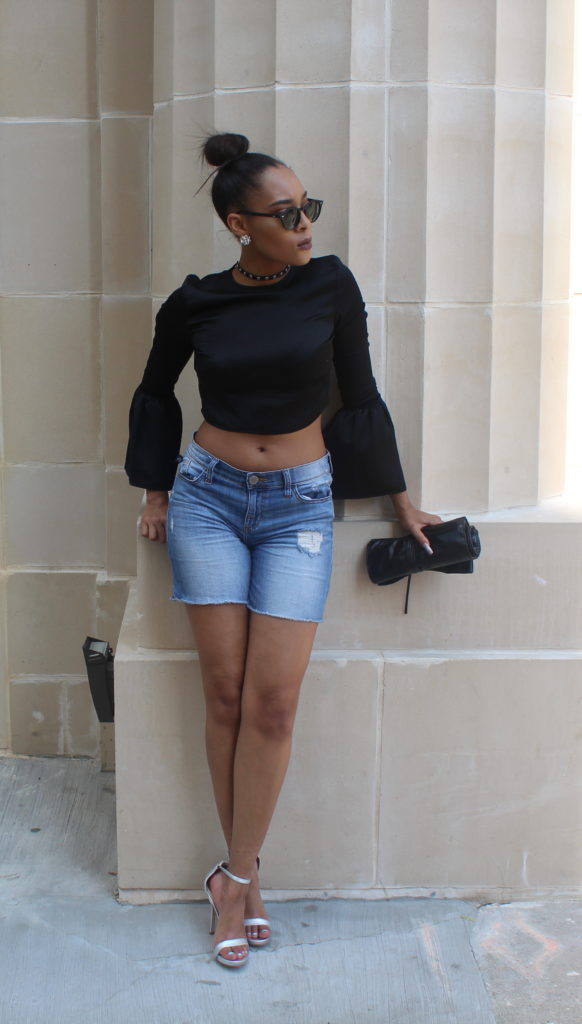 In this next look, Miss Boyd wears a black satin blouse with dramatic sleeves to bring an allure of full glamor into her summer palette. Paired with DIY low-rise, cut-off jeans along with silver metallic Adam Selman Stilettos, this look is the perfect juxtaposition of edgy and glam.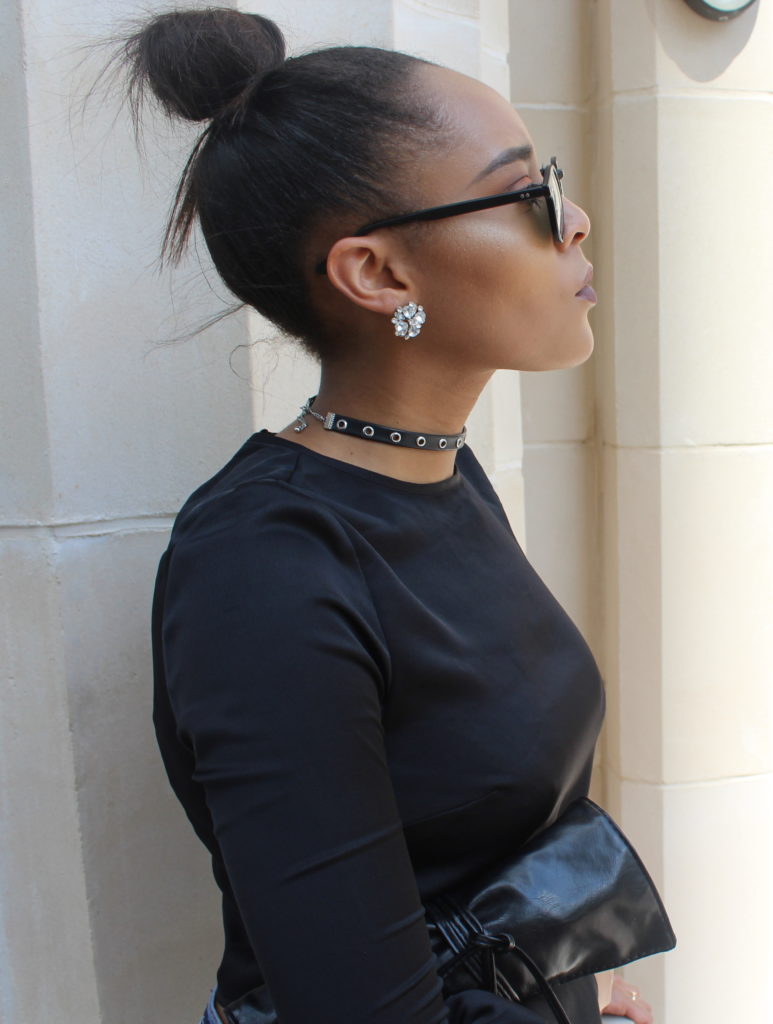 We accentuated these elements with a pair of elegant diamond cluster earrings, a black leather studded choker, and finally, a makeup brush bag to bring it all together.
3—Bell Bottom Jeans. We decided to go for an easy luxury for our third and final look. The clothes themselves are rather simple—an olive green knit tank, classic Levi Strauss & Co. Wide-Leg Jeans, and a pair of chambray-colored, single sole block heels.
We elevated the look with subtle accessories that brought everything together—Boyd's own monogrammed Louis Vuitton Tote, enormous gold hoop earrings, and an assortment of my own cuff bracelets.
Sometimes, if you focus on keeping the garments simple and of quality, the right accessories can carry the look the rest of the way. I hope you have gathered some serious inspiration to doing denim the right way in these warm times.
In what wonderful ways do you wear denim? Let me know in the comments below!