Pearl-adorned looks were undeniably the biggest trend of the night at the 2023 Met Gala. Many celebrities honoring Karl Lagerfeld through fashion went with pearl accents in their outfits, a staple of Lagerfeld's fashion designs.
Here are a few looks that left me clutching my pearls during my Met Gala watch party.
Anne Hathaway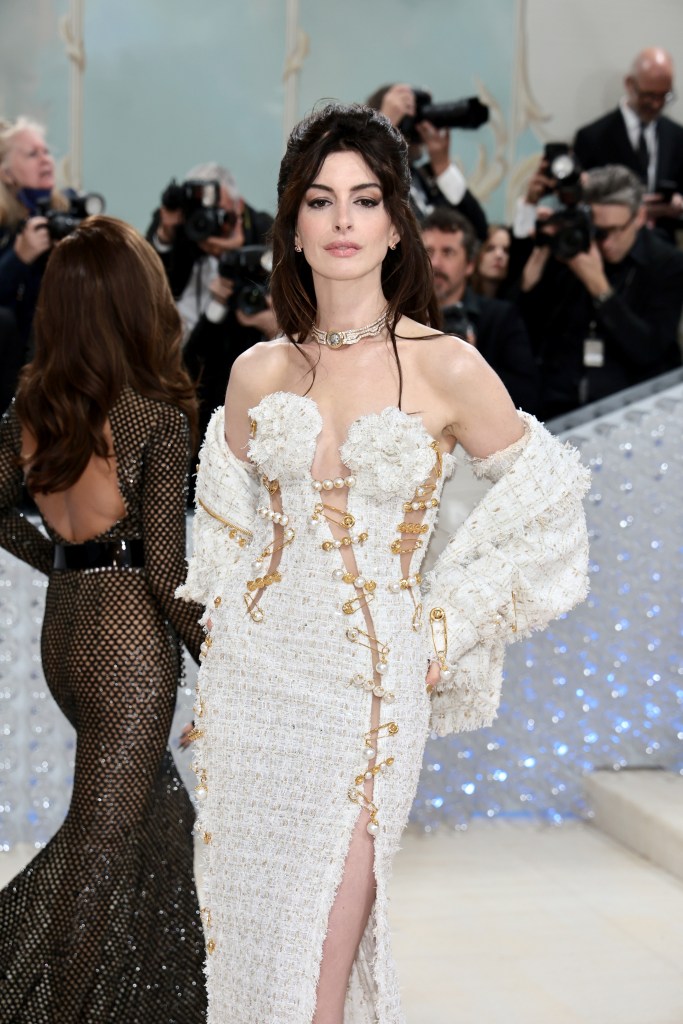 An absolute standout of the night, Anne Hathaway blew everyone away (see what I did there?) in a custom Versace gown. The gown was handcrafted and took over 450 hours to finalize before the first Monday in May. Each of the embellishments featured pearls that were used throughout Karl Lagerfeld's career at Chanel. Versace put their personal touch on the look by securing the precious pearls with signature Medusa safety pins.
Jenna Ortega
At her first Met Gala, Jenna Ortega stuns in custom Thom Browne. This Victorian-Gothic look pays homage to Karl's signature black-and-white suits. (Insert Wednesday joke here.)
Ava Max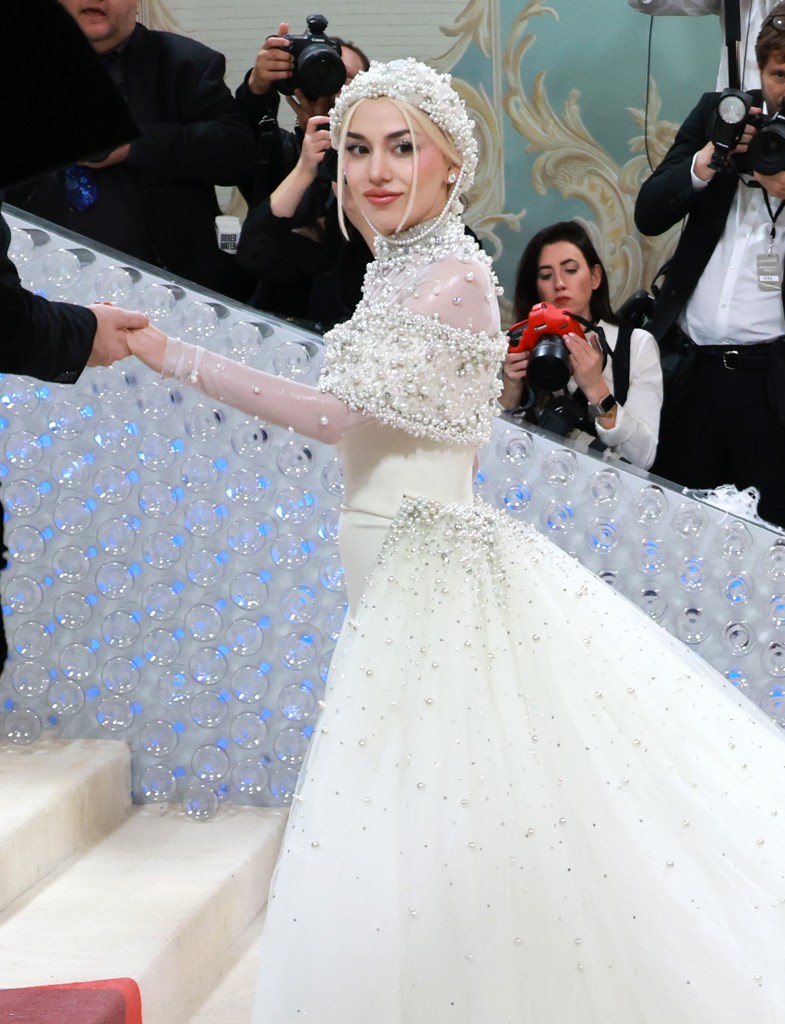 Another Met Gala first-timer, Ava Max wears custom Christian Siriano with over 6,000 crystals and pearls. American Designer, Christian Siriano absolutely nailed this royal bridal look. In my opinion, this look was definitely slept on. 
Conan Gray
One of my personal male fashion icons, Conan Gray wears a custom Balmain suit paired with a pearl embroidered fan. Designed by Balmain's Creative Director, Oliver Rousting, the suit features hand embroidered pearl accents and gloves attached to the sleeves. Conan (and his stylist) will always understand the assignment.
Kim Kardashian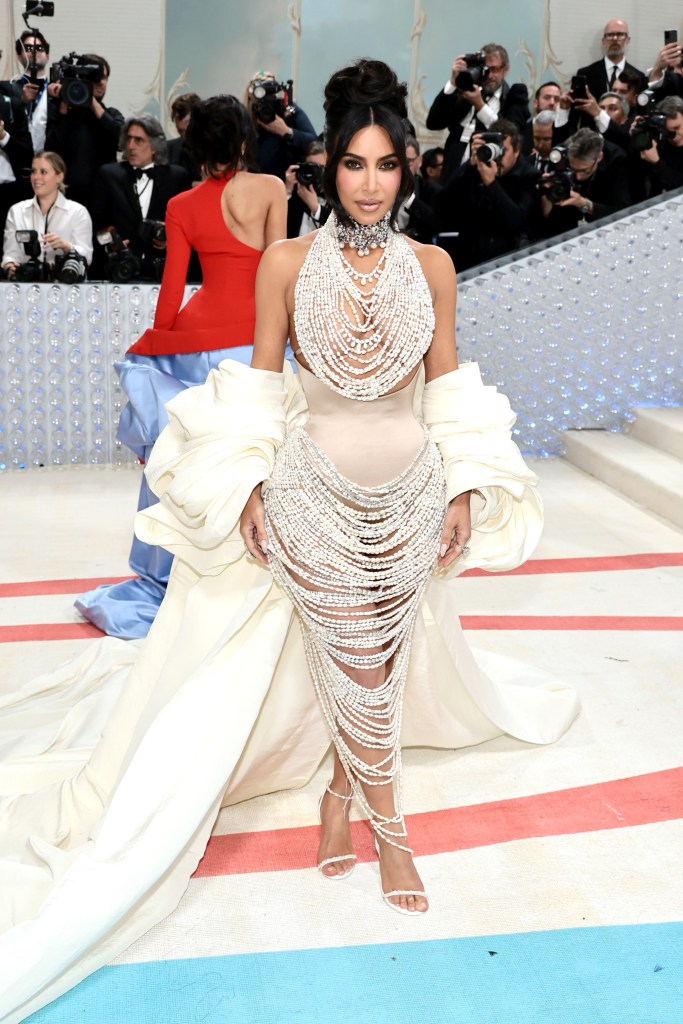 Paying homage to her 2007 Playboy cover, Kim Kardashian is draped in custom Schiaparelli Haute Couture. The dripping top and skirt are made from over 16,000 crystals and more than 50,000 freshwater pearls. This look alone took over 1,000 hours and 12 artisans to create.
Bryan Tyree Henry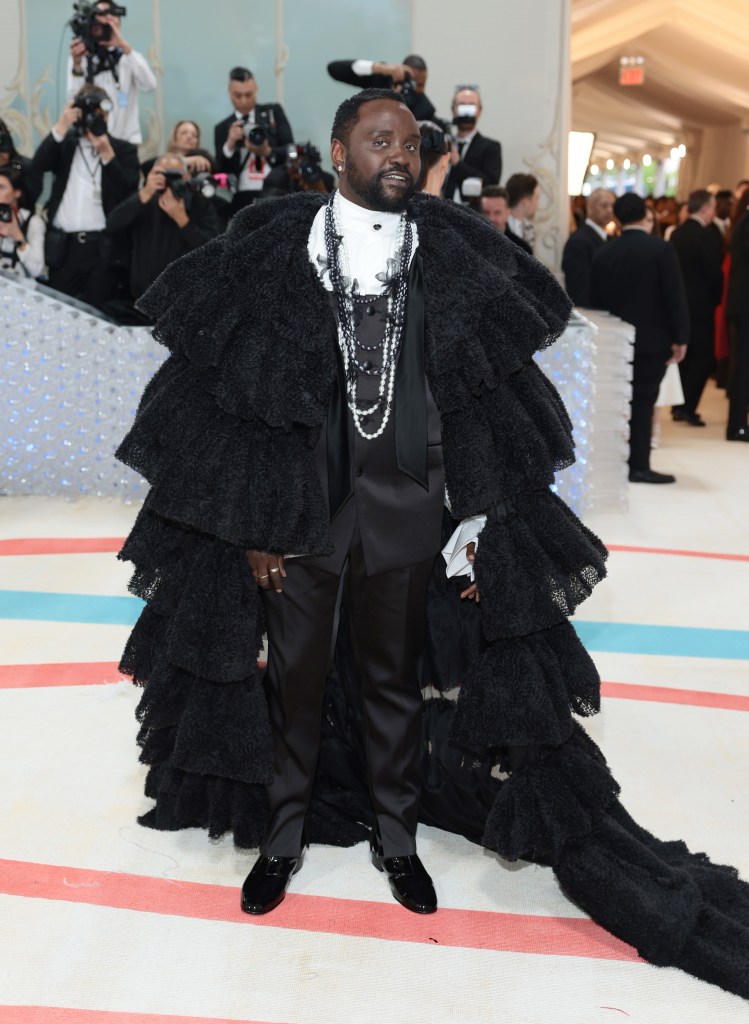 Rounding out the list, Bryan Tyree Henry's look pulls directly from Karl Lagerfeld Couture. The ensemble draws inspiration from Karl's 2016 bridal collections. Bryan Tyree Henry is definitely one of the very few men who did not disappoint at this year's Met Gala.