Mini skirts are probably one of the cutest fashion pieces that you can have in your closet. And, what's better than styling one with a pair of sheer tights during the winter? Recently, style icon Emily Ratajkowski was spotted wearing a skort, which is a combination of a skirt and shorts. Her ZARA asymmetric skort in taupe has fans drooling over it, and adding mini skirts to their carts now more than ever. Whether you're looking to replicate EmRata's style, or you just want to add a few fun mini skirts (or skorts) to your wardrobe, look no further. CF shares eight stylish picks below.
Asymmetric Skort
The very skirt Miss Rata, herself, recently styled. Steal her style by grabbing this pick before it sells out.
$40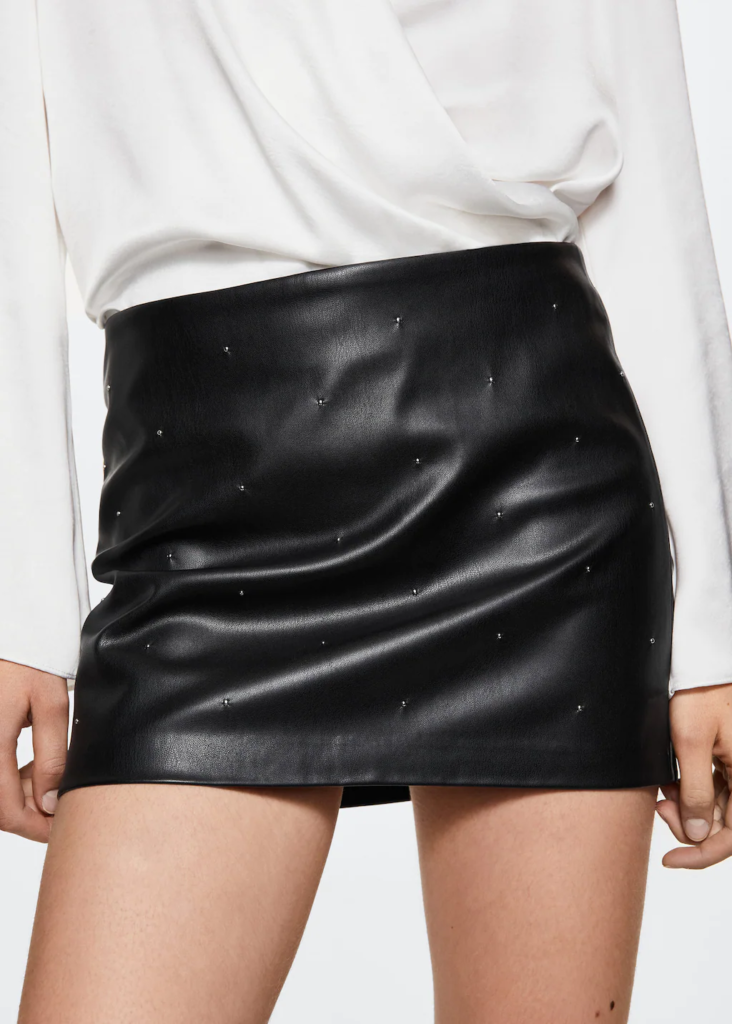 Leather-Effect Mini-Skirt
A leather skirt is a staple in every fashionista's wardrobe, but with metallic appliqués? You need it right now! This Mango faux leather mini skirt is so simple and elegant that it has my whole heart.
$60
Dressed Up Diva Black Rhinestone Fringe Mini Skirt
Love fringe? Then this is just the skirt for you! Check out this stunning black rhinestone fringe skirt from Lulus to add some bling to your closet. This is perfect for all of the upcoming holiday events.
$45
Made From Magic Rose Pink Fringe Sequin Mini Skirt
Calling all sequin lovers because this is such a cute skirt! This fringe sequin mini skirt from Lulus is just what you need to attend parties this season.
$48
Mini Skirt
If you are searching for a pop of color to go with your outfit, there is nothing better than this purple leather mini skirt by H&M. It comes with five pockets and a straight-cut hem making it look equally sporty and cute.
$30
Cream Knit Faux Fur Trim Skirt
Is the holiday season complete without a fur outfit? I don't think so. This is your sign to buy a fur skirt for nights dancing to Jingle Bell Rock. This is giving some serious Mean Girls vibes, don't you think? I am definitely adding this cream-knit faux fur skirt by River Island to my holiday wishlist.
$65
Chic Shine Cream Metallic Floral Jacquard Mini Skirt
Looking for something chic to match with your top? Let this Lulus metallic floral jacquard mini skirt be your best friend. The textured jacquard with floral design and metallic accents makes it look elegant and classy.
$25
Blue Embellished Fringe Mini Skirt
Another embellished fringe mini skirt, but made with a rich bouclé fabric! The fabric and texture of this beautiful blue skirt is what makes it so unique. Want it? Get it now from River Island!
$93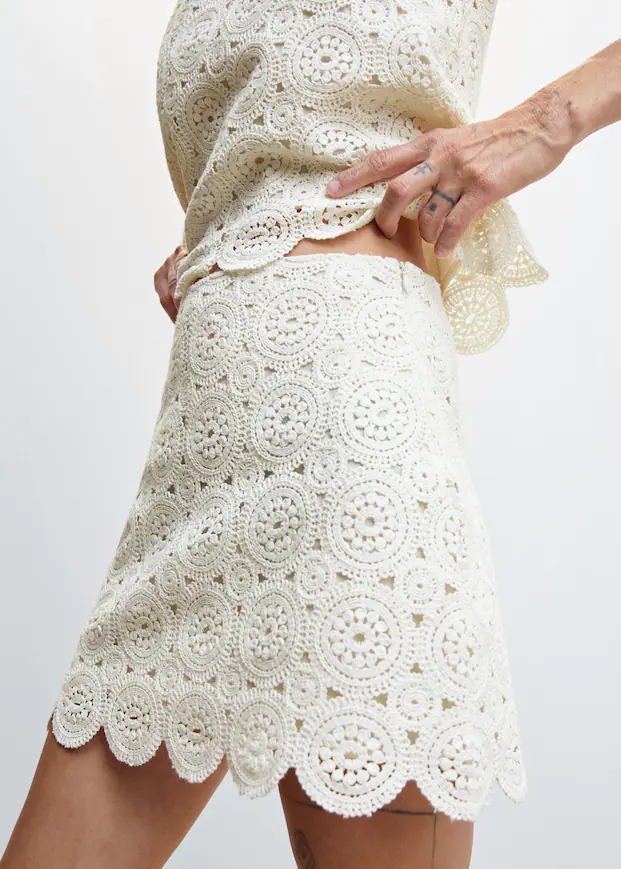 Crochet Skirt
I don't think I can have enough crochet outfits. Just when you thought crochet is limited to cardigans in winter, I bring you this aesthetic crochet mini skirt by Mango! This will probably be one of your best purchases this year.
$70
Featured image via @emrata on Instagram. Design by Her Campus Media/Josep Martins of Unsplash.