With the new year, comes exciting new trends to experiment with. This winter, College Fashionista spoke with five stylish community members about their fashion forecasts of the season. Whether you're looking for an elevated take on your favorite leather jacket, funky accessories that will actually keep you warm, or bold pieces that will steal the show regardless of the occasion, you're in the right place.
Read on for 10 unique styles you're going to want to add to your cart ASAP this winter.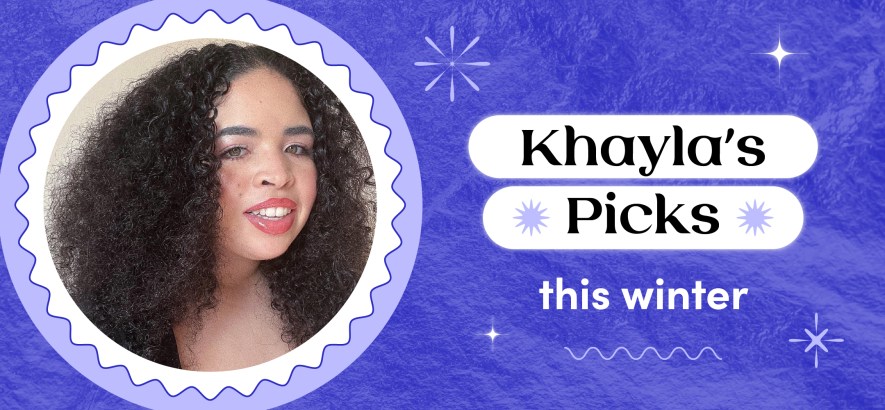 01. Bold Gold Earrings
Big chunky gold earrings flooded our social feeds after Kendall Jenner was spotted wearing the Bottega Veneta gold drop earrings at the 2022 U.S. Open. With them being so desirable for their effortlessly chic appeal, every fashionista is looking to get a pair for themselves. They are the ultimate statement piece.

Khayla Biscoe, @khaylabiscoe
02. Cropped Cardigans
The cropped cardigan gained traction during the rise of the pilates princess aesthetic when dozens of fashionistas started pairing cropped cozy cardi's with their lifestyle looks. Now, it's become a staple in millions of closets as the ultimate 'grab and go' essential.

Khayla Biscoe, @khaylabiscoe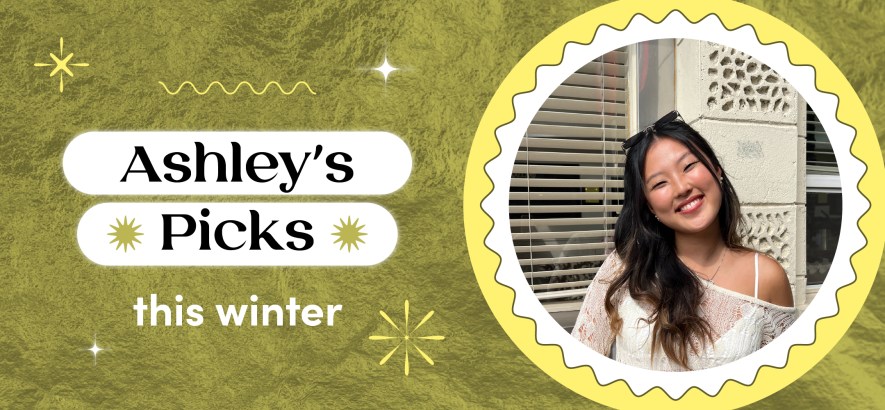 03. Chunky Scarves
Chunky scarves are here to stay! They keep you so much warmer, and make the cutest accessory. I'm here for it all winter long!

Ashley Kim, @itsashleykimchi
04. Ear Muffs
I predict ear muffs will be an even bigger hit this year than last. I'm loving the practicality of trends lately. Ear muffs are warm and fuzzy and such a fun accessory that looks great in pictures!

Ashley Kim, @itsashleykimchi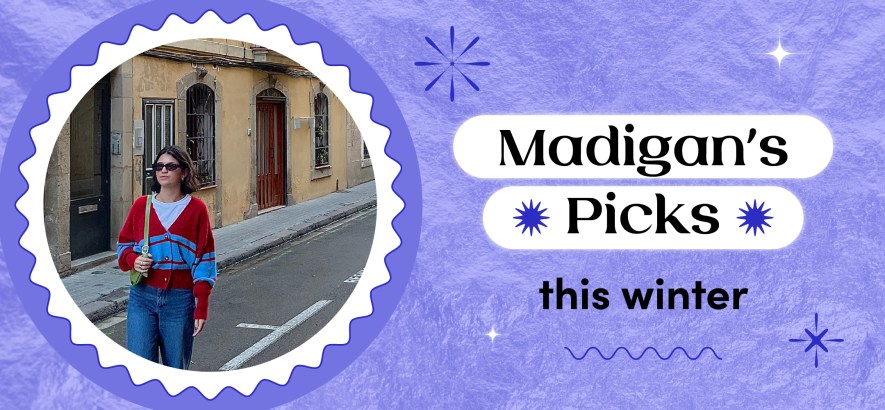 05. One Piece Ski Jumpsuits
We've seen the one-piece workout onesie everywhere this past summer and fall. People are just loving an easy pull-on one piece 'fit. This winter, I'm predicting that ski/snow jumpsuits are going to be on trend. These won't just be hitting the slopes, but the streets too! Think: retro ski jumpsuits, but with booties instead of skis.

Madigan Kelly, @madigan.marie
06. Bright & Colorful Leather
This year, I'm predicting that people are going to move away from the leather staple, and move into the leather statement! I think fashionistas are going to experiment with cobalt blues, bright oranges, and deep greens to add a fun pop of color to their winter 'fits! There, I said it. We aren't just wearing black this winter.

Madigan Kelly, @madigan.marie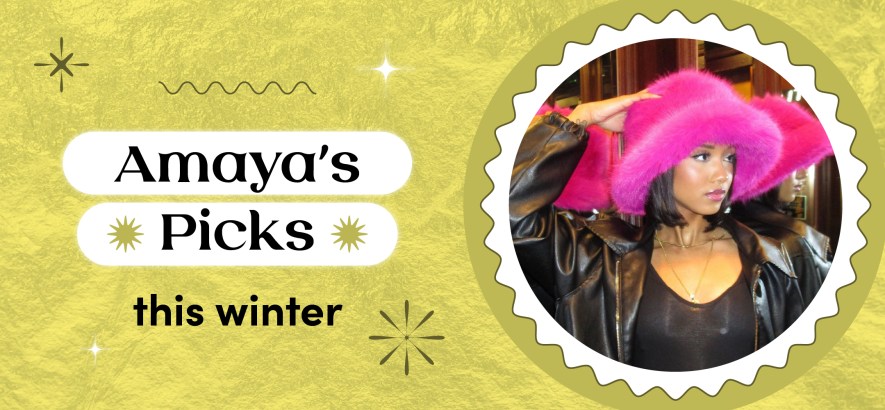 07. Short Jackets
Versatility is a huge part of my style and the cropped jacket is just that! A genuine statement piece sure to elevate any everyday outfit, while simultaneously offering warmth and comfort.

Amaya Determann, @mayadetermann
08. Leg Warmers
Leg warmers are a subtle accessory that packs a punch! This season's must-have is the perfect finishing touch to the cutest outfits.

Amaya Determann, @mayadetermann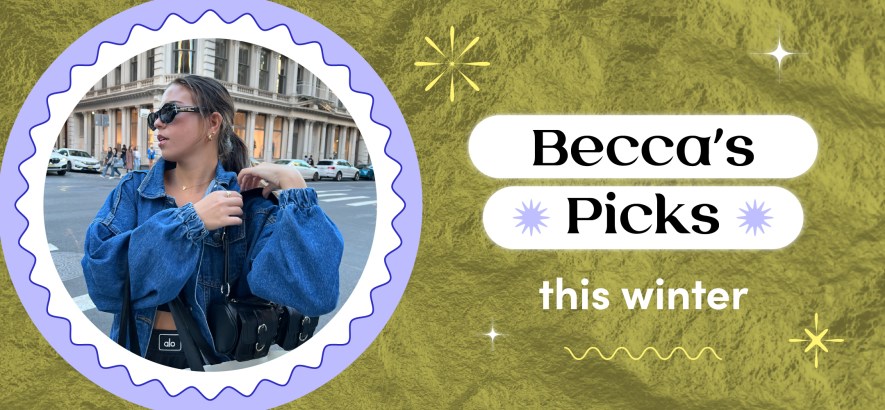 09. Sheer Tights & Body Suits
The tights and bodysuit combination is a big incoming trend. It's a perfect example of playing around with fashion and just having fun — so iconic! Fashionistas will break down fashion walls and let their creativity and confidence shine through with this trend.

Rebecca Leiman, @beccaleiman
10. Statement Moto Jackets
I think we will be seeing more of the statement moto jacket this winter. It gives a very cool and effortless vibe while elevating any outfit. It's perfect for a chilly day when you want to wear an easy outfit and throw on a jacket to pull it all together.

Rebecca Leiman, @beccaleiman
Contributors: Khayla Biscoe, Ashley Kim, Madigan Kelly, Amaya Determann, Rebecca Leiman.
Editor: Kyra Surgent. Designer: Megan Charles.
Featured Images via Her Campus Media/Kier in Sight of Unsplash.