You're probably noticing more and more heart themed and shaped products in your favorite stores, which means one thing — Valentine's Day is approaching. Pinks and reds are dominating, of course, and the makeup scene is no exception. If you're looking for a little V-Day makeup inspo, read on. CF has you covered with 12 eyeshadow palettes at varying price points to help you achieve that romantic, Valentine's Day look.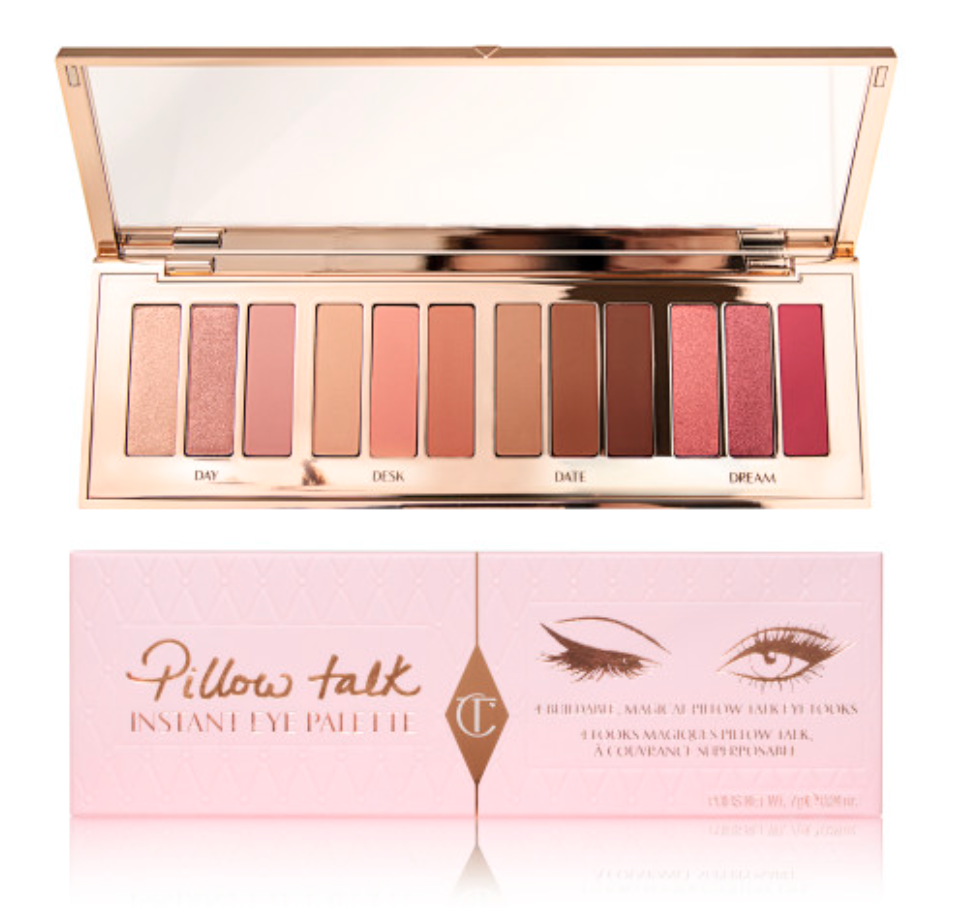 Charlotte Tilbury Instant Eye Palette Pillow Talk
A favorite of many, Charlotte Tilbury makes beautiful makeup with great texture and wearability. This pallete's range of nudes and pinks makes for a perfect soft neutral eyeshadow look, but you don't lose any glamor through the shimmery shades dispersed throughout the palette.
$75.
Morphe 9V Vintage Rose Artistry Palette
This small palette has a range of dusty to peachy rose shades, perfect for a complete eye look. Whether you want to focus on shimmer or lean more towards a smokey eye, you can make that happen with this palette.
$13.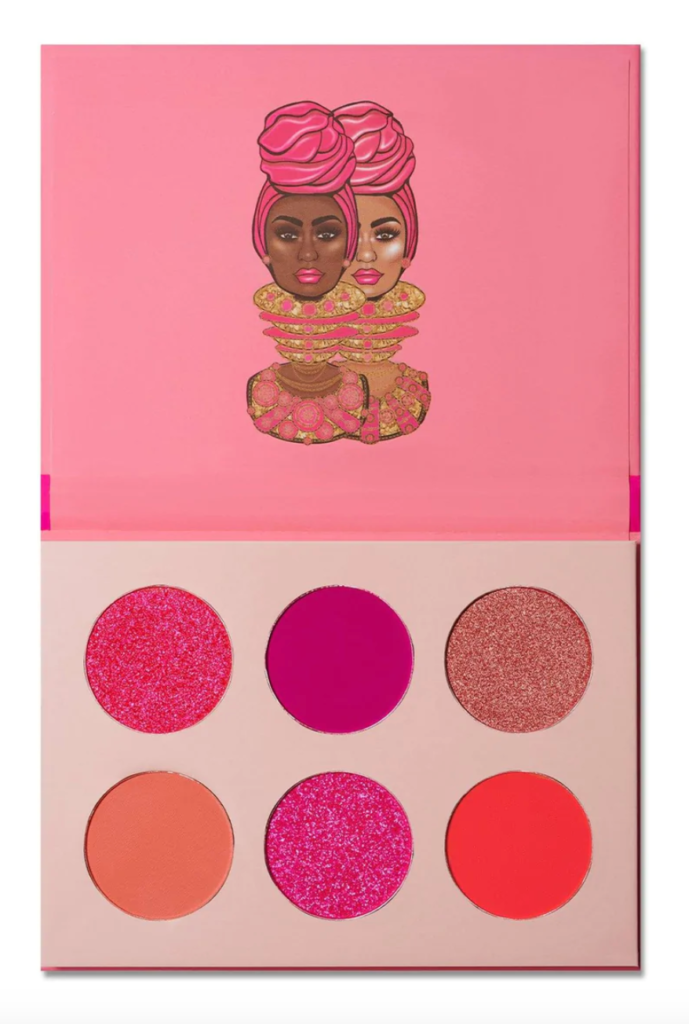 Juvia's Place The Sweet Pinks Eyeshadow Palette
Juvia's Place is well known for their pigmented eyeshadow with strong shimmers and metallics. For someone who loves a bold pink or coral makeup look, this palette is the one for you!
$15.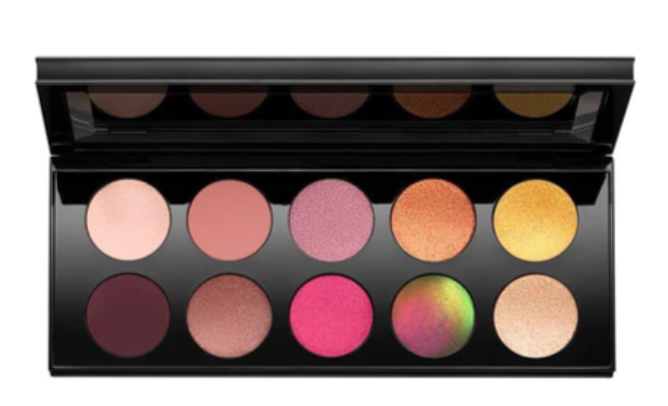 Pat McGrath Mothership VIII: Divine Rose II Palette
This 10 pan eyeshadow palette gives you everything from light to dark in a range of sunset colors, with pink being the most dominant. This palette also features a chrome shade which shifts between pink, green and purple — allowing for a fun, spunky Valentine's Day date look.
$128.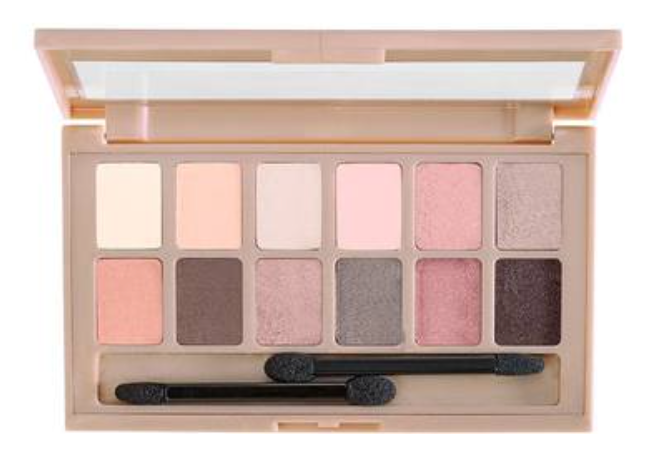 Maybelline The Blushed Nudes Eyeshadow Palette
This palette has been in the market for a long time now, and for good reason! These dusty pinks and mauves work all year long, but the pink shimmer can take you from an everyday rosy look to the perfect Valentine's Day pink!
$13.
Fenty Beauty Rose Snap Shadows Mix & Match Eyeshadow Palette
This palette from Fenty Beauty is full of pigment and color. Perfect for a matte look or a pop of metallic shimmer, this palette is going to get you through the season.
$28.
Colourpop Rock Candy Palette
This palette from Colourpop offers everything between gray and taupe; with the middleground being a variety of dusty rose pinks. The mix of glitter, shimmer and matte powders makes any Valentine's Day eyeshadow look possible.
$35.
Kaja Beauty Hella Azalea Beauty Bento
This stack of three pigmented shades is perfect for anything from a pop of pink to an entire bold look. This product won an Allure Best of Beauty Award in 2019, and for good reason!
$26.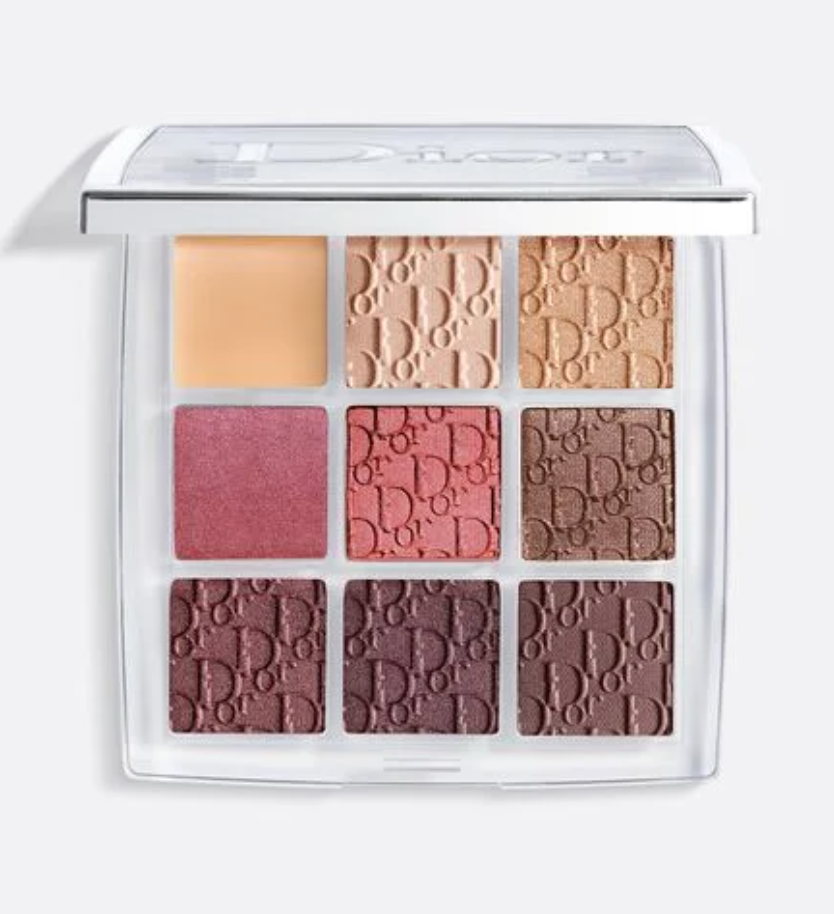 Dior Backstage Eye Palette Rosewood Neutrals
If you're looking for something with lots of dusty shades and a pop of pink, this is going to be your go-to. This set of nine pans is full of shimmer and will make the perfect eye look whether you use one color or all of them!
$49.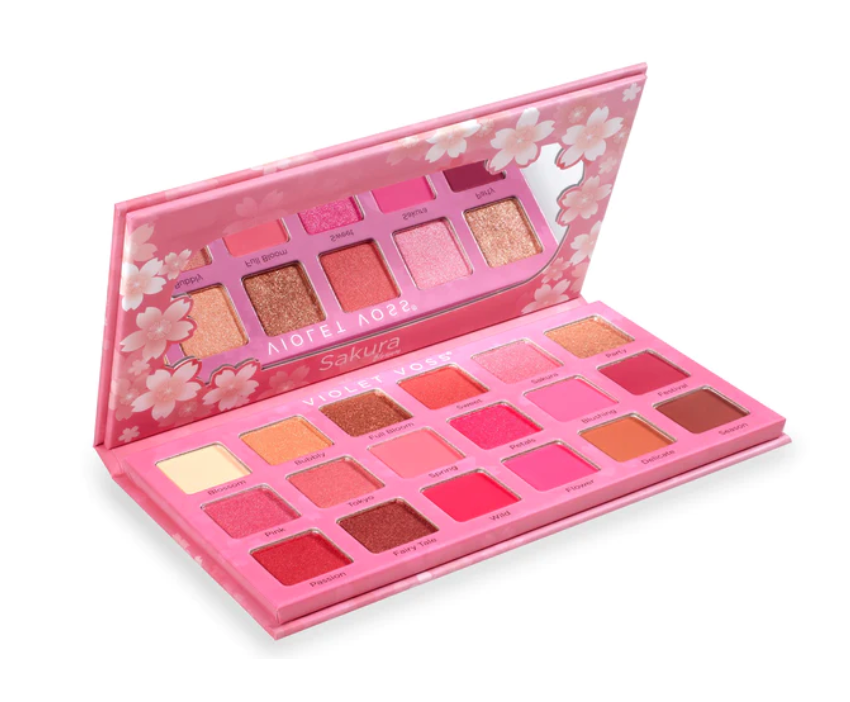 Violet Voss Sakura Blossom Palette
Another brand well known for their pigmented shadows, Violet Voss makes beautiful bold colors with high shine or strong matte presence. You aren't missing out on the rest of a complete look though, as the neutrals will help you blend everything together for a bold cut crease or a more neutral smokey eye.
$42.
Wet n Wild Color Icon 10 Pan Palette Heart and Sol
Wet n Wild is a drugstore favorite of many, and this palette is no exception. Featuring everything from purple to peach in 10 colors, you can create numerous looks with completely different vibes, whether it's for Valentines Day or any other day.
$6.
ABH Modern Renaissance Eyeshadow Palette
This palette has been a go to at every season for years now – but Valentine's Day is the perfect time to bring it back out of hiding. The romantic pinks, reds and taupes can be used for a multitude of looks, even the velvet exterior and name are catered towards the upcoming holiday.
$45.
Your Valentine's Day eyeshadow palette doesn't have to be all reds and pinks, but it sure can be with these options! Whether you're a fan of shimmers, mattes, or glitters you'll find something to love here.
Featured image via Anastasia Beverly Hills, Dior Beauty, Morphe. Design by Her Campus Media/Nechama Lock of Unsplash.