I am proud to say that Doja Cat has taught me many lessons in life. The most influential being the importance of a good blush. Whether you are trying to cling to your sun-kissed summer glow (which we all know faded months ago), or embrace the rosy-cheeked, cute-girl-winter look, blush is the solution. As glowy, natural makeup trends continue to dominate the beauty space, I embarked on a mission to find the supreme blush.
Lucky enough for me, the blush fairy godmothers answered my call via Instagram DM. When TikTok-famous brand, Youthforia reached out, offering to send me their viral blush, I just couldn't say no. While this product was gifted, all opinions in this piece are completely my own, and you are definitely going to want to hear them!
The first roadblock I faced in my conquest for my blush match-made-in heaven, was finding the right tone for my complexion. From peachy shades, to purple undertones and everything in between, it can feel pretty tough to narrow down the best fits. With the Youthforia BYO Blush however, this is not an issue. The product, which takes the form of an oil, is color changing to perfectly match your PH levels. Yes, you read that right! 
The blush resembles a lipgloss in its bottle shape and applicator and the product itself is completely clear when applied. After blending just a few dots of the oil with your fingers, the blush color completely transforms to give you the perfect, smitten look. When I first tested this out, it felt like I was doing some kind of magic trick or science experiment. My roommates gathered around me to watch the blush quickly adjust to be the perfect, personalized shade for me. Of course, I then passed it around my apartment, and sure enough the color activated differently on each individual skin tone. There is something special about a product that feels like it was made just for you, and the Youthforia blush is just that.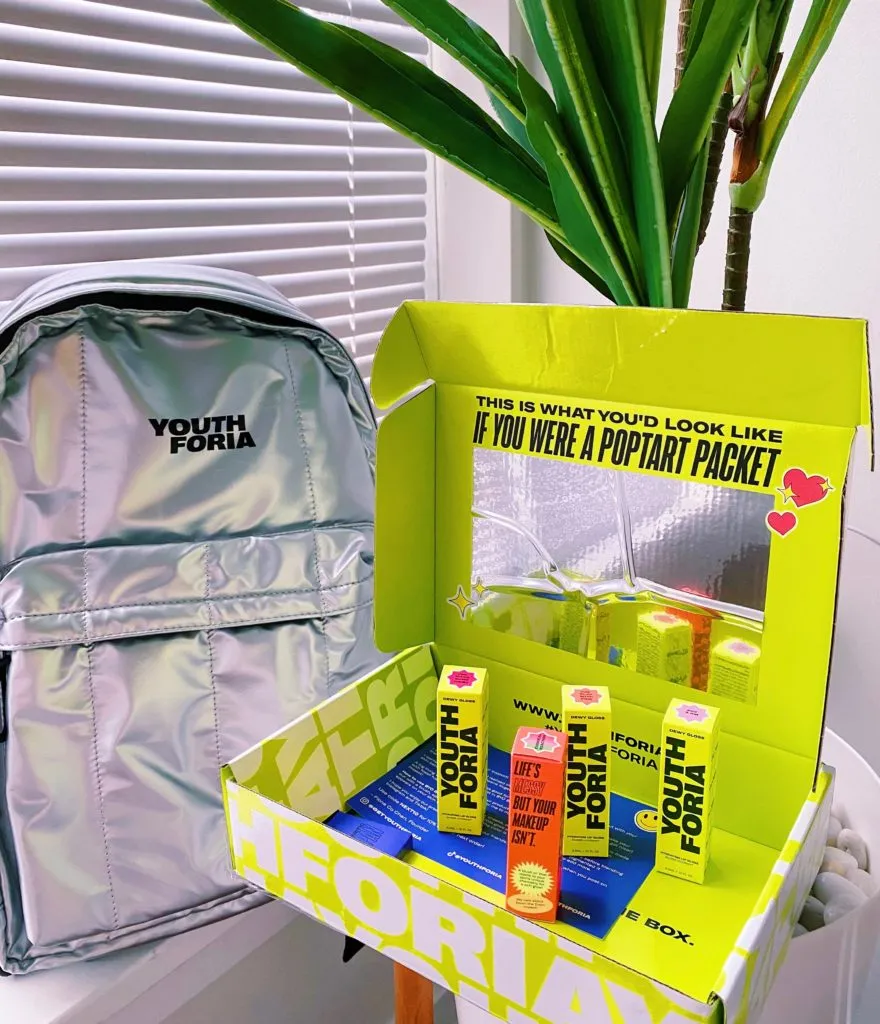 Apart from its seemingly magical PH technologies, the consistency of the blush oil is light and dewy. On days when I'm going for a "no makeup" face of makeup, I will apply the product to my bare skin and it blends easily, with a moisturizing feel. It is also important to mention that a little product goes a long way. The smallest drop of oil blends out into the entire face, giving the appearance of a healthy glow.
Just when you thought this blush couldn't get more miraculous, there's more. Not only does it somehow change color, but it's also okay to sleep in. I know…what?! It's safe to say that pretty much any dermatologist, beauty guru, or human who wears makeup in any capacity can tell you that sleeping in a full face is a big no-no. Youthforia products however, are formulated like skincare, with "20 plant-based antioxidant-dense oils that provide a targeted treatment to your cheeks," according to Youthforia. Whatever that means, as a college girl who forgets to take off her makeup more than she'd care to admit, it's music to my ears. While I can't fully attest to the sleeping-in-it part, I do have quite sensitive skin, and this oil has only done good things for my complexion.
While its price, at $36, might sound a bit steep for a college student balling on a budget, this blush is incomparable to other products I have tried. The fact that the blush oil transforms into your own personalized shade, and it won't sabotage your skin after a night out, sounds like a worthy investment to me.
Let's just say, it's worth the TikTok hype. 
Featured Image by @ksurge