Don't spend your summer days worrying about a complex makeup routine. Summer is the perfect season to lighten up the amount of makeup you wear. Plus, you need to get going in a hurry while the sun is high in the sky. Here is a quick makeup routine that won't take you more than 10 minutes!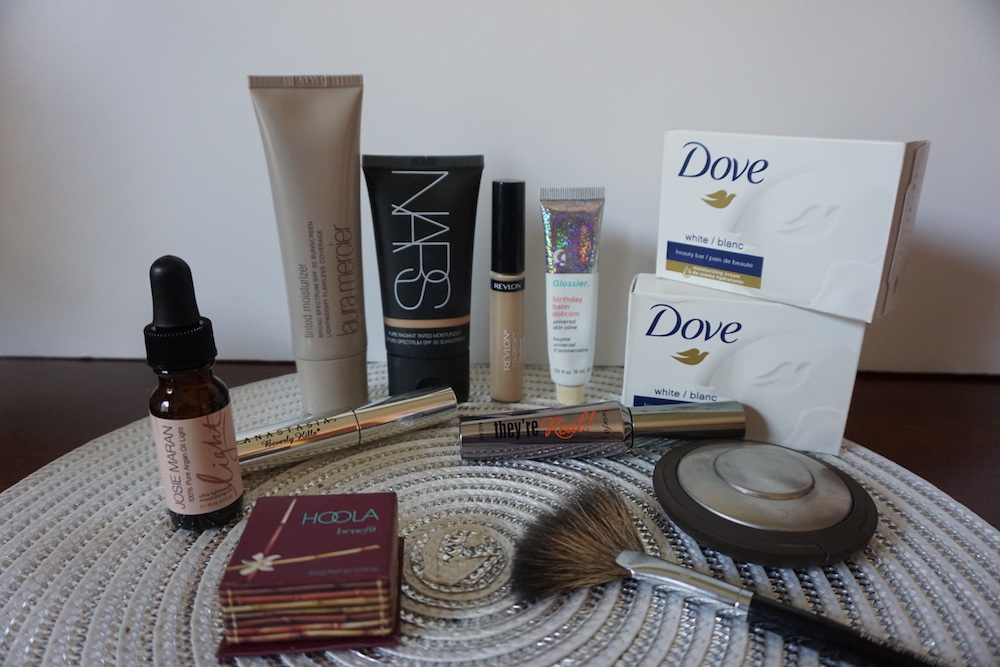 1—Wash your face with Dove soap. The first step in any makeup routine is to make sure your face is nice and clean. I know this may sound odd, but trust me on what I am about to say. Use a Dove soap bar to wash your face!/"; It is gentle on skin and leaves my face feeling so soft. My dermatologist recommended that I start using Dove soap four years ago and I haven't used anything else to wash my face since then.
2—Moisturize with argan oil. I love using 100 percent argan oil as a moisturizer. My skin is more on the dry side, so this oil helps to take care of any dry patches. This product is also great for achieving a fresh, dewy look.
3—Use a primer. Using a primer will help keep your makeup in place all day long. My favorite primer to use is the Smashbox Photo Finish Primer.
4—Apply a tinted moisturizer. Tinted moisturizer is great to use in the summer. It gives skin a healthy look with a touch of color. It's quick to apply and doesn't have to be perfect, which makes it great to use when you're in a hurry. When choosing a tinted moisturizer, make sure to pick one that includes an SPF. My top picks are Laura Mercier Tinted Moisturizer and NARS Pure Radiant Tinted Moisturizer.
5—Conceal. If you need to cover any blemishes, redness, or dark under-eye circles, then apply a concealer to make your skin even more flawless!
6—Bronze and highlight. Swipe some bronzer on your cheeks and forehead to give yourself a summer glow. Then, apply a highlighter under your brows, down the bridge of your nose, on the tip of your nose, on your cheekbones, and on your Cupid's bow.
7—Brow gel and mascara. Brow gel has changed my life for the better. I already have thick, full brows, so there's no need for me to fill them in. I just swipe on some clear brow gel to keep them in place. If you need to add some fullness to your brows, try a tinted brow gel. After that, sweep on a couple coats of your favorite mascara to lengthen your lashes and brighten your eyes.
8—Finish with lip balm. Complete this simple look by applying a lip balm of your choice. My favorite lip balm is definitely Glossier's Balm Dotcom.
Did you like this simple makeup routine for the summer? If so, show off a picture of your fresh face on social media! Remember to tag @Cfashionista.