Going to the gym has become a part of many people's daily routine, and whether you're getting fit in or outside, you want to prepared and, of course, stylish for any workout. It is not only important to be comfortable when exercising, but it is also vital that you have a skin care routine for before and after you break a sweat.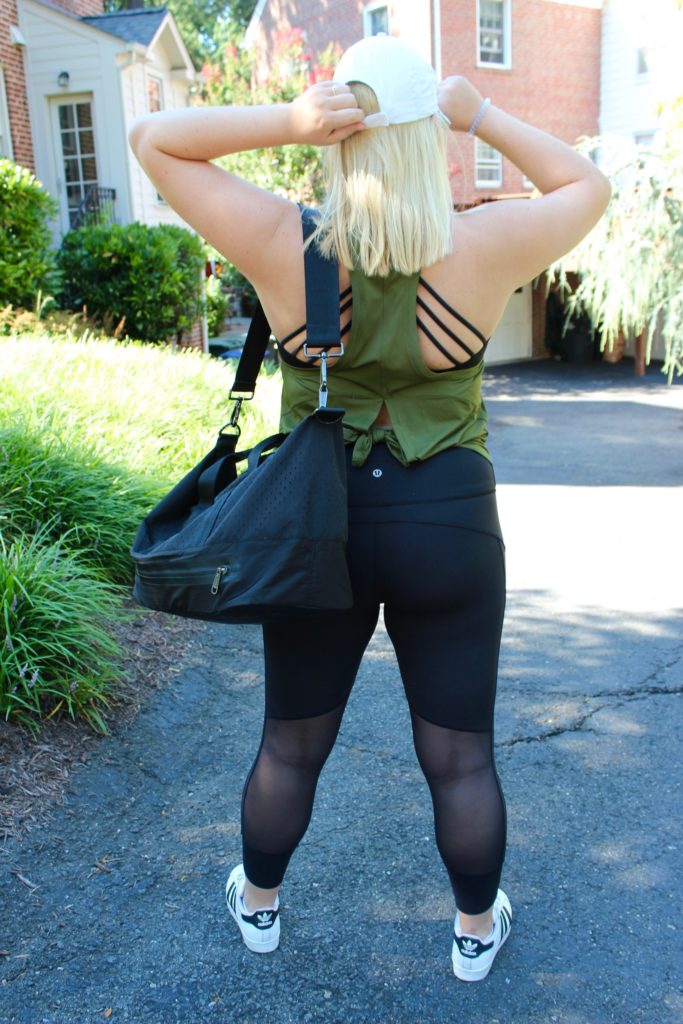 What I wear to work out is a vital part of getting myself prepared and excited to exercise. I admit that I am not in love with going to the gym, but what I do love is athletic wear. A lot of people would argue that because you are going to sweat in the clothes, you shouldn't even bother with looking good. I think the clothes you work out in are what boosts your confidence! When I leave my house and I feel good, I am much more ready to walk into the gym and say, "I can do this!" For this outfit, the sheer leggings are a comfortable, slimming, and breathable staple for working out. The tie back top is ideal for any relaxed workout; whether you're doing yoga or taking a walk, this top can be tied or untied for a new look. The baseball hat is great for outside, and with the embroidery, it is very on trend. The athletic bag is a nice durable bag for holding all your fitness essentials and paired with a relaxed pair of sneakers, they are perfect for an athleisure look, in case you do not want to walk around wearing your gym sneakers.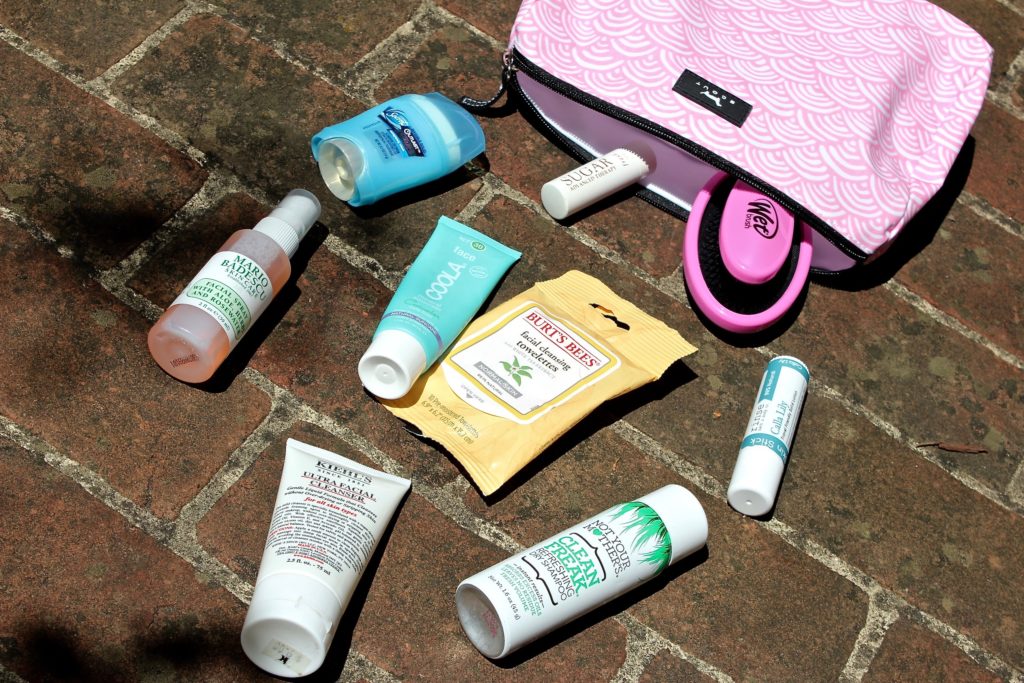 In my fitness bag, I always keep a cute pouch that holds my beauty essentials for when I work out. I always have a travel-size deodorant; I prefer travel-size products because you never need full-size products when you're working out. Next, I have my Wet Brush which folds compactly and is great for taming sweaty hair. Speaking of hair, never leave without dry shampoo! The last thing you want is to be rushing to work post-gym with dirty hair. My next essential for exercising outside is Coola sunscreen. It is specifically for the face and completely natural. If I am inside I will use the Keihl's facial cleanser which has sunscreen but is much lighter. My next product is face wipes to clean your face after you break a sweat! This brings me to my favorite beauty product right now, rosewater facial spray! This Mario Badescu spray is ideal for hydrating and refreshing all skin types. I love it because my skin gets dry after I workout and I can use it several times a day. Lastly, I always have a smooth chapstick for my post workout cracked lips which reminds me don't forget to hydrate with the help of your S'well Bottle! Now go get fit!
What do you wear to work out? What are your fitness beauty essentials? Show us on social media, and don't forget to tag @CFashonista!