There are major decisions we all have to make. (Like Harry Styles or Justin Bieber?) The biggest dilemma for Fashionistas this fall—what jacket should you press "purchase" on?
From denim to fringe, bomber jackets to military parkas, there is a literal fashion storm of cold weather options that one can get lost in. Lucky for you, our Style Gurus are sharing their number one picks on their fall coat wishlist.
Check out our round-up below and some super #RAD images from our Style Gurus to inspire your purchasing decisions.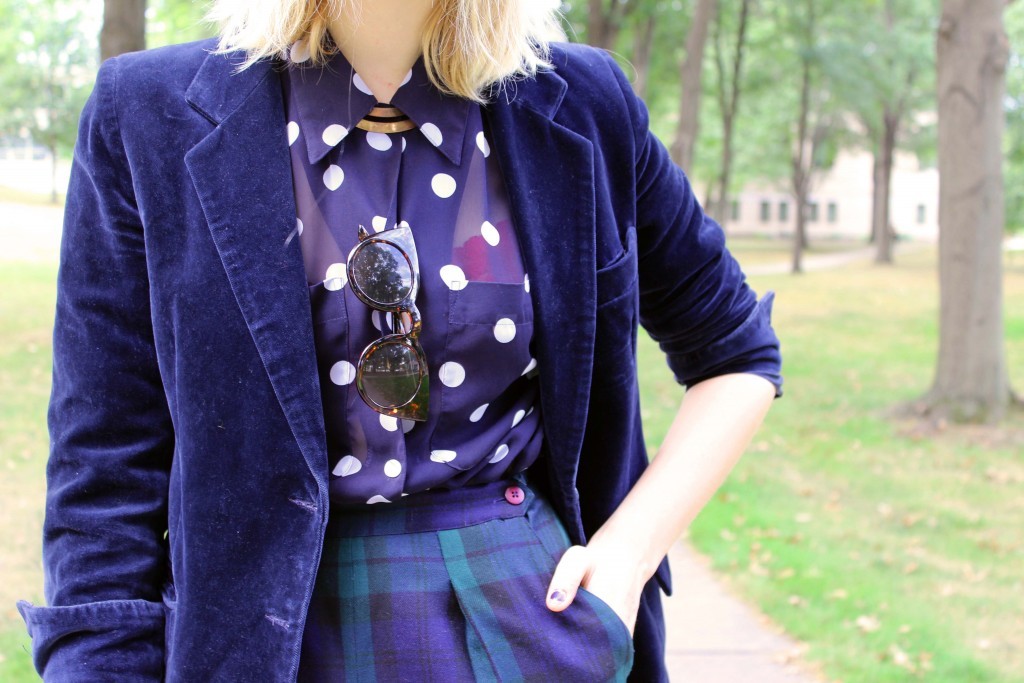 Photo by Madeline Schifano
1. "I can't wait to get my hands on the new Michael Kors parka with fur details!"—Alexia Morton, University of Massachusetts Lowell

2. "I have been and am currently falling in love with the VEDA Jayne Jacket in dark camel suede. It's so beautifully made and adds class to a very Western-style jacket."—Jannat Hashmi, Pace University

3. "I can't stop thinking about this gorgeous Zara red, suede jacket. I'm way too into the '70s trend, but I need it, plus there's a matching skirt."—Morgan Toliver, University of Virginia

4. "I'm still drooling over army green jackets, especially the one from American Eagle Outfitters, and don't think my obsession will stop anytime soon. Hello fall weather!"—Samantha Short, University of South Florida
5. "The classic trench coat, with double breasted buttons."—Kristina McInnis, Oregon State University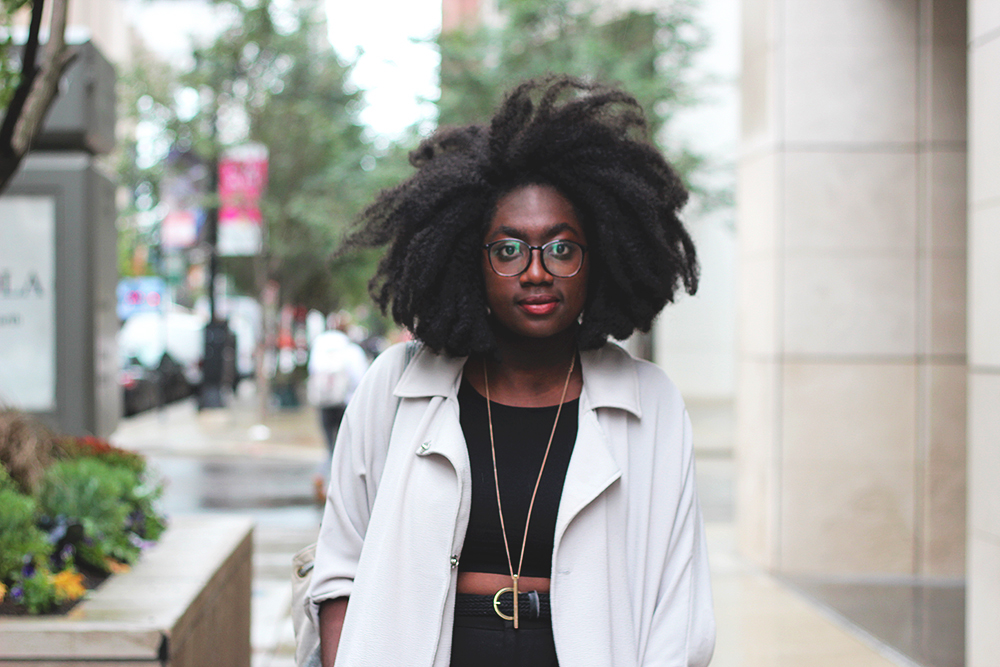 Photo by Christine Enriquez
6. "One coat I've had my eye on for a while is a "robe" style coat. I like the long line shape of the coat and I love seeing it paired up with skinny jeans and boots."—Eli Gentile, Rutgers University
7. "A navy field jacket from Banana Republic!"—Melissa Calise, University of Rhode Island
8. "I am currently on the lookout for an oversized fringe jacket, in either a black leather or camel suede. This trendy coat is perfect due to it's versatility from a chic and relaxed day look, to a girls-night-out evening look."—Danielle Frere, Philadelphia University
9. "The bomber jacket! Having just purchased an army green one from Topshop, they pair seamlessly with almost everything in my closet!"—Nicole Macharacek, Ryerson University
10. "For fall, I am eyeing Zara's fringed leather jacket in black. This unique jacket gives off that effortless rocker vibe that is sure to turn heads."—Kelly Noonan, University of Dayton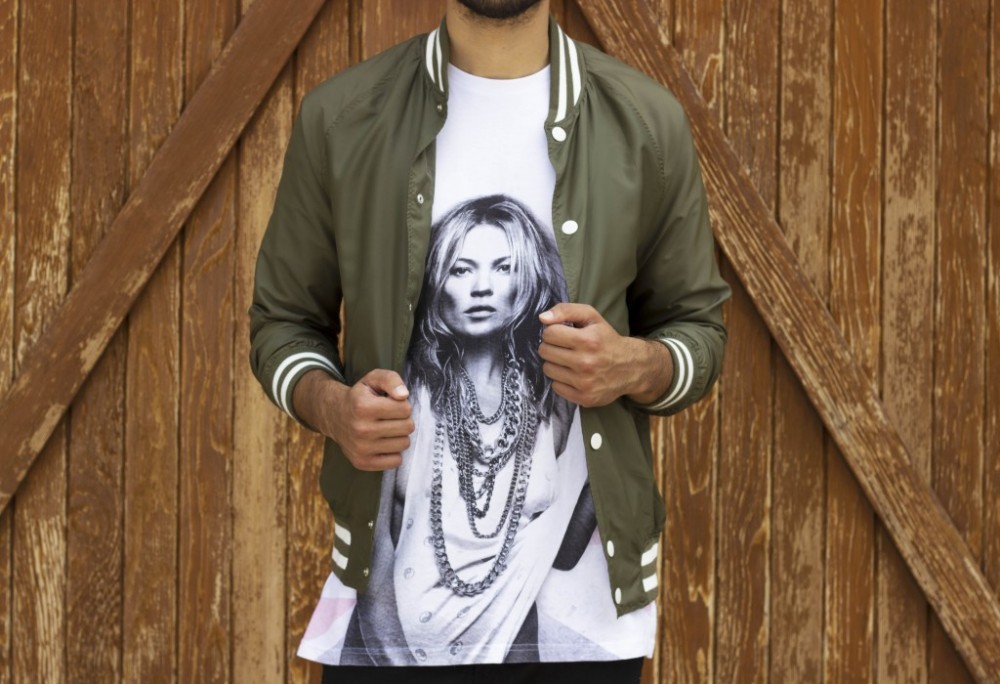 Photo by Asia Inn-Souphomphakdy
11. "Shearling is going to be hot as the temperatures outside drop. This oversized jacket by Acne Studios rocks the trend and looks so cozy!"—Eliza Lavine, George Washington University
12. "This fall I have my eye on the Cargo Swing Trench from LOFT. It is versatile for layering and adds a classic, effortless touch to a fall outfit."—Jenna Mrocko, Miami University (Ohio)

13. "I cannot wait to get my hands on a totally RAD bomber jacket for this season!"—Meagan Sapashe, University of South Florida
14. "A vintage denim jacket with sherpa lining. Nothing says casual cool like a denim jacket, and the sherpa adds that extra warmth needed for the cooler mornings."—Jazzmin Martinez, Humboldt State University
15. "I have an affection for any outerwear that is furry or covered in fluffy feathers. This fabulously bold, standout coat is the perfect piece to keep me toasty warm and stylish through the fall and winter ahead."—Courtney Pelot, University of Wisconsin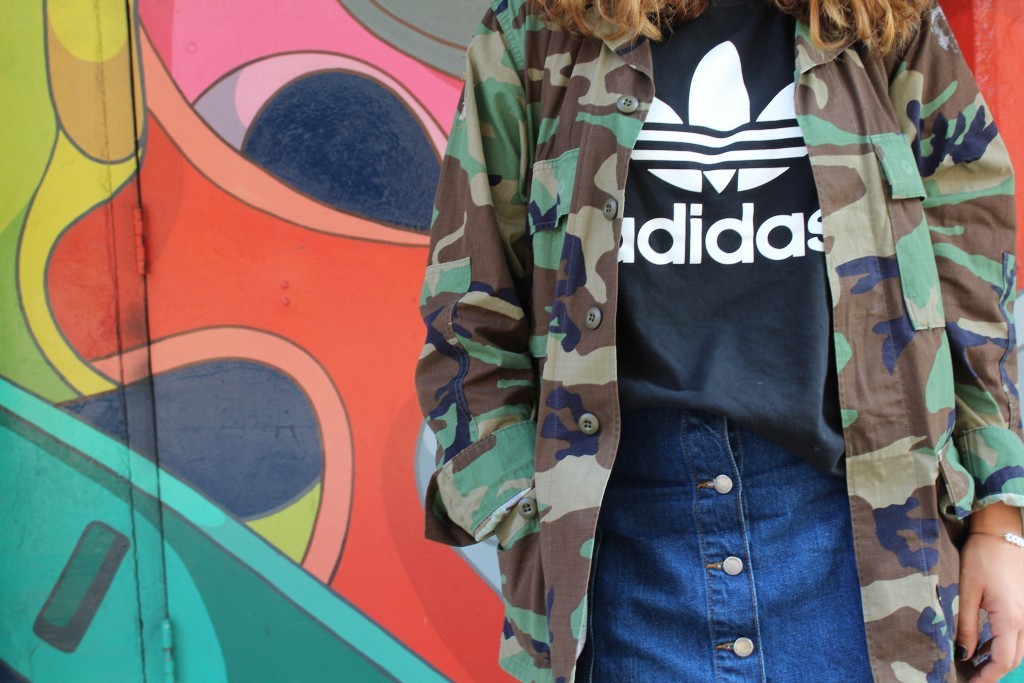 Photo by Lexi O'Keefe
16. "This season I have been dying to get my hands on one of those oversized ponchos."—Jordan Ratner, University of Delaware
17. "I love a nice moto jacket and recently I've been eyeing a tan suede one with shearling accents!"—Emily Cole, SCAD
18. "I'm dying to get my hands on a quality trench coat, because I'm trying to build a mature wardrobe that will last."—Adrienne Alderman, Vanderbilt University
19. "The fall coat/jacket I've been eyeing this season is a light black parka-style from H&M. I love the color and think the style if perfect for fall layering."—Ali Cerasuolo, University of Rhode Island
20. "I want to invest in a vintage Patagonia pullover because holy softness."—Iman Usmani, North Carolina State University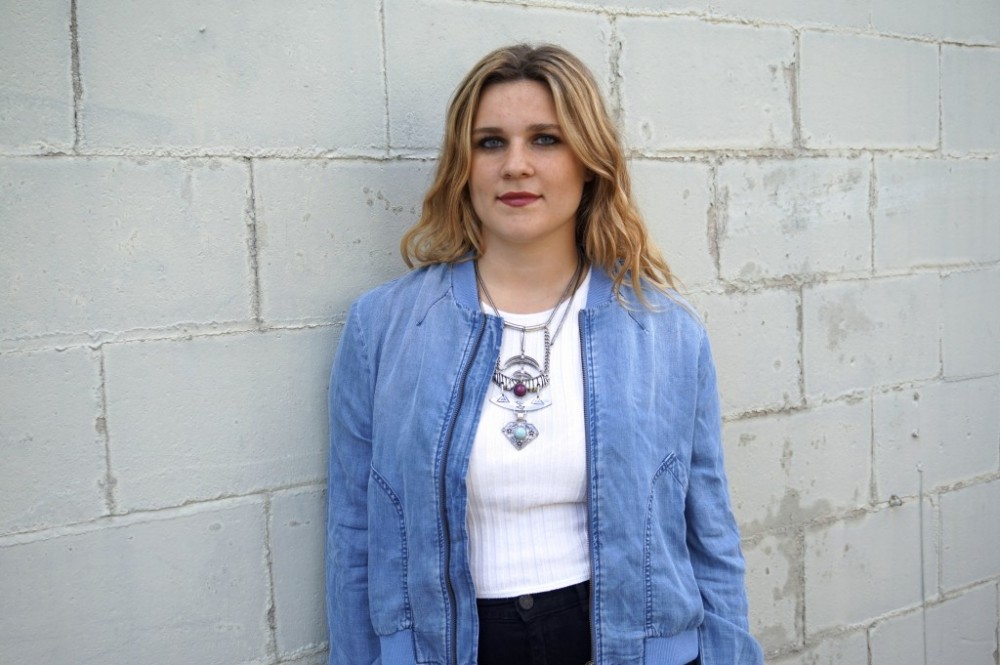 Photo by Daniella Zoeller
21. "The coats I have been looking at are all flannel at the moment. It has been my favorite pattern for this fall."—Rose Day, University of Hartford
22. "This season, I am definitely eyeing the faux fur jacket/vest. Not only is faux fur perfect for staying warm during the cooler months, throwing on a faux fur jacket or vest is an easy way to dress up any ensemble."—Katherine Kujawski, DePaul University
23. "I am totally into the Sweater Jacket. It seems cozy and comfy all in one."—Jaqlyn Sweetman, University of Delaware
24. "I really love the idea of a cape as my non-traditional coat for the fall. Layered with a jean jacket or a chambray shirt, this lady-like piece gets the edge it needs to fit in with the rest of my wardrobe."—Ally Rohmann,Providence College
25. "Anything longline! It adds a little bit of drama to your look, and a light-weight one paired with a dress or shorts with a shorter hemline is a the perfect flirty yet fashion-forward look for fall."—Lauren Black, University of Southern California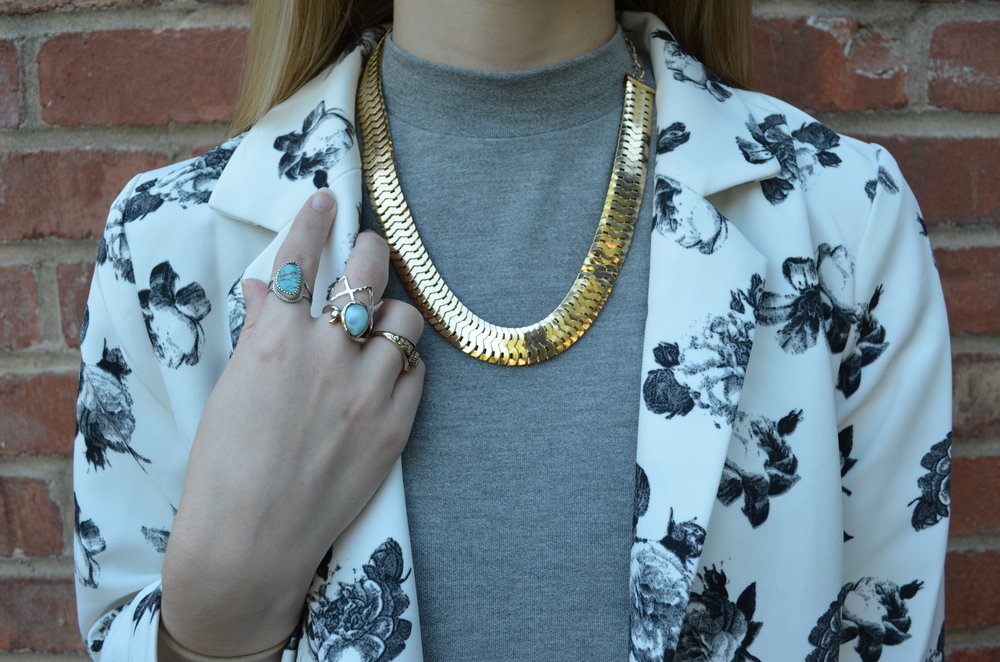 Photo by Kira Skolnick
26. "Gigi Hadid has got me obsessed with trenches and dusters. She always looks so effortlessly chic."—Holly Reimer, University of Iowa
27. "You can't go wrong with a suede fringe jacket."—Madeline Farina, Kent State University
28. "Anything herringbone. It's the most versatile design for any season."—Alec Albright, Ohio State University

29. "I NEED the J.Crew stadium-cloth cocoon coat. I've even been dreaming about it!"—Jillian Acri, Penn State University
30. "I'm all about denim jackets this season because it's the perfect way to stay RAD while staying warm!"—Liam McGurl, St. Bonaventure University
What's your favorite jacket or coat this fall? Show us your fav on social media using the hashtag #collegefashionista!