Tennis skirts have undoubtedly become a statement staple for our generation, dating all the way back to the days when American Apparel's pleated tennis skirts were synonymous with the word 'aesthetic.' This Tumblr-born sensation pushed the trend to become ingrained into our style palette beyond the late 2010s revival. Social media has assisted the return of the pleated skirt, thanks to the help of fans on TikTok this time around.
The stars aligned perfectly for another tennis skirt trend to simultaneously emerge this year. As the cyclical fashion world dives headfirst into the glory days of our childhoods, this athletic style is bringing back all the Y2K vibes we need.
Here are the best ways to style tennis skirt trends this fall.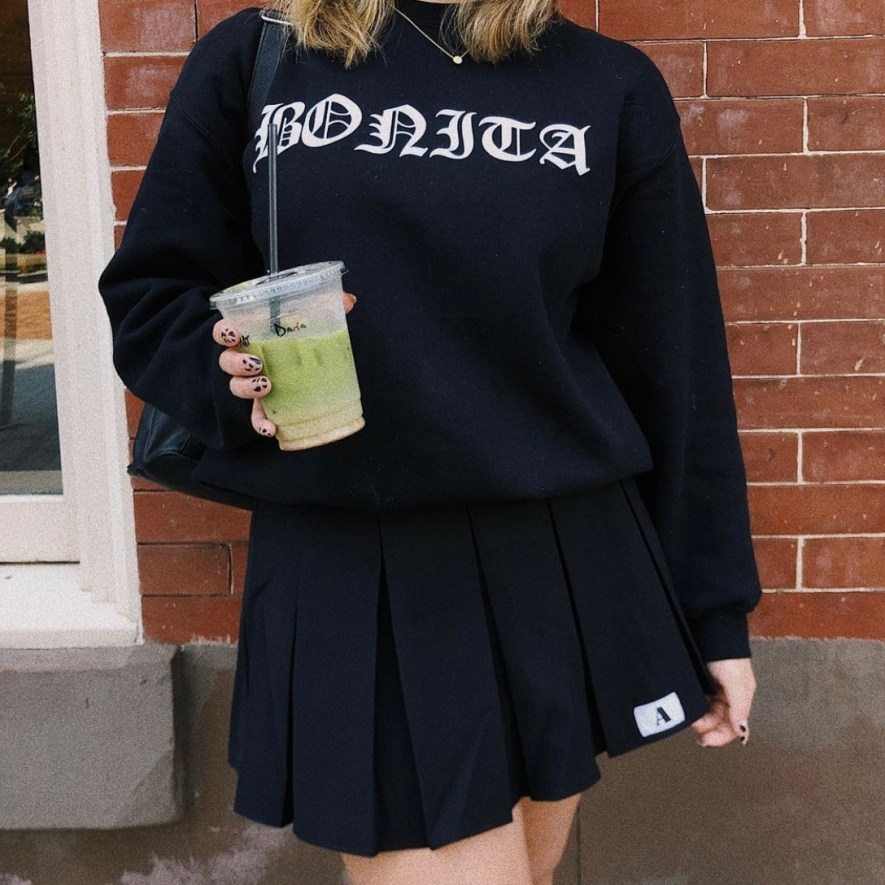 01. Play with Monochrome Modes
Stuck wearing the same tops with your tennis skirts? Stand out from the crowd with an eye-catching monochrome look. If this trend can look this amazing with neutral hues, just imagine what kind of loud impression you could make with bright colors. Opting for a sweatshirt (no idea how the blacks were matched so perfectly) can create a more cozy look while showing a bit of skin between the singular tone can help you hold onto those last moments of summer.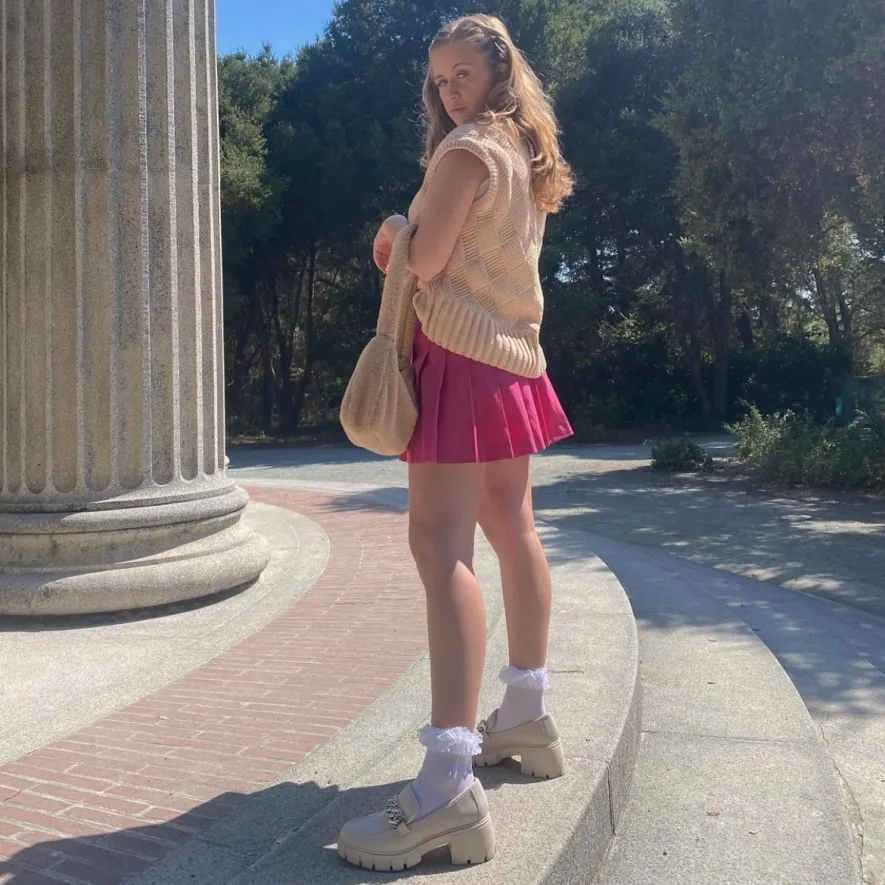 02. Stunt with a Sweater Vest
Have a big day ahead? Adding a sweater vest to a perfectly pleated skirt will have you looking put together in no time. You'll be paying homage to Blair Waldorf with this ode to prep school style that is unbelievably easy to dress up or down. We loved this smart look last fall, and it has come back to visit for another holiday season.
03. Create a Colorblock Look
Make sure your tennis skirt is the standout piece in your outfit by using color blocking to your advantage. Think lighter and brighter hues for areas you want to accentuate. Coordinate your top and shoes, allowing the tennis skirt of a different color to shine in between the two. For extra style points, match or contrast your accessories with one of the colors.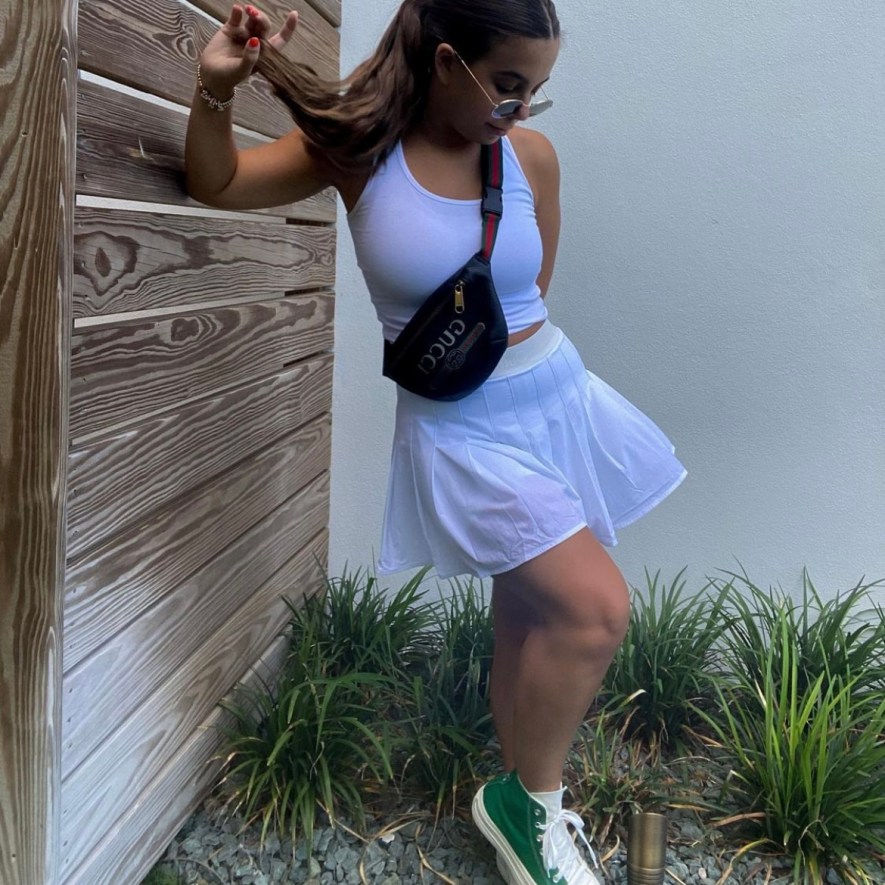 04. Show Off Your Sporty Side
Athletic tennis skirts are just as much of a dynamic and stylish option as their more studious pleated counterparts, adding a sporty touch to your outfit. Best of all, it's so common to find this Y2K gem at your local thrift. Turn the courts into your runway by elevating the simple basics you would opt to wear, to a match with cool street-style accessories.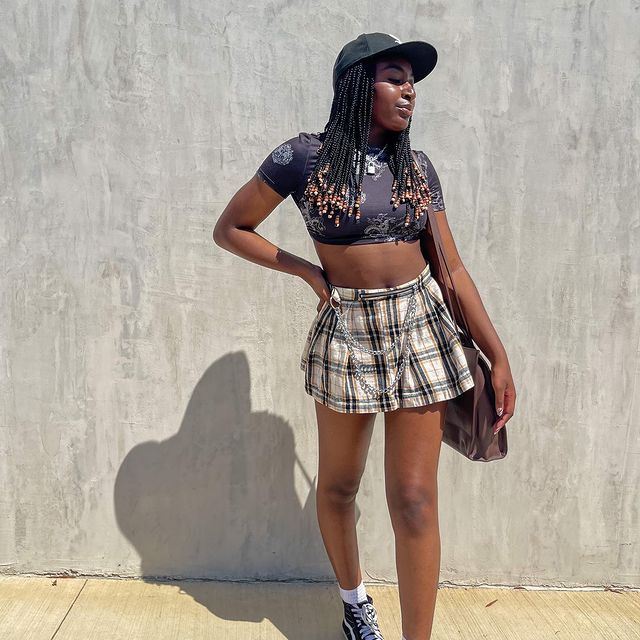 05. Rock it Out
As much as Paris Hilton ruled Y2K fashion, so did Avril Lavigne. Nothing screams pop-punk more than a plaid tennis skirt. Pair this pick with a solid shirt and cool kicks to let it stand alone, or add a fun graphic tee from your favorite edgy early 2000's brand for a full e-girl vibe. Again, accessories are key with this look to really make it your own from fishnets to jewelry.
Tennis skirts are a trend that isn't going anywhere, but the Y2K version will! You can really make this versatile basic your own over and over again using the ideas above. Test out one of these tricks to styling this new classic before the skirt lands its next renovation.
Featured photo by @gabscherer.