Denim is a staple in every girl's wardrobe and serves as an easy throw-on piece. Whether you're wearing distressed jeans with a white T-shirt and Adidas sneakers or with a silk cami and heels, denim is incredibly versatile and can work with any look. Recently, however, I found myself in a style rut as I realized my tendency to throw on my favorite pair of jeans with a T-shirt every day. I didn't want to abandon denim, but rather utilize this versatile material to change-up my look. Here's how I did it.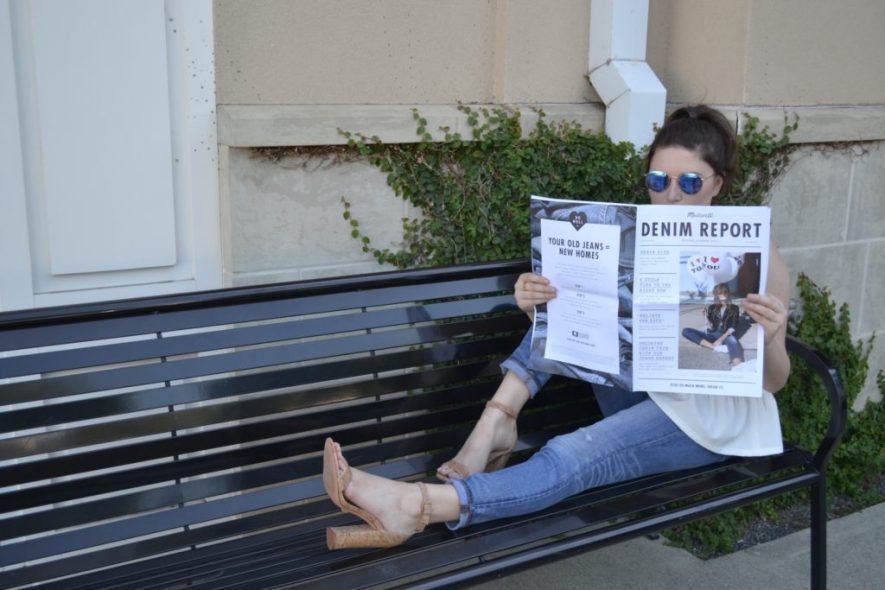 First and foremost, I did my research. Fashion is a personal, individual statement, but relies on our ability to translate all the content we absorb into our own look. My starting place was to check out brands that I've found to be trendsetters in denim. I looked at recent campaigns and releases from Madewell, Levi's, and Frame. From this research, I discovered not only new styles of jeans but also denim being used in atypical ways from dresses and skirts to belts and other accessories. Having been introduced to lots of new ideas and feeling quite inspired to pursue new looks, I used the little money I have as a poor college student to purchase something new, while mostly reincorporating pieces I already own to produce my new looks.
My first look was a lightweight and light wash denim jumpsuit with a front cut-out and airy, cropped legs. This outfit embodies summer weather with the light and movable nature of the material, while still looking like denim, typically known for being stiff and sturdy. This element of duality adds so much interest to this easy throw-on look.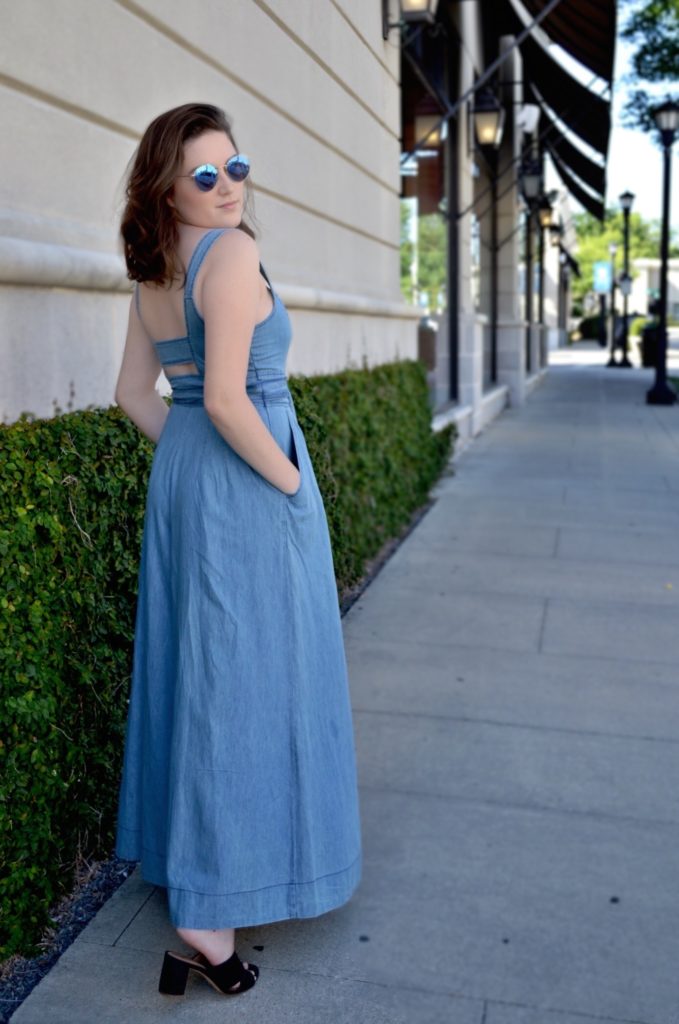 Next, I pulled from the very back of my closet (also known as the clothing graveyard) a medium wash denim dress, more characteristic of denim due to its non-stretch nature. Although this hasn't been a dress I've gravitated towards in years, when paired with a pair of trendy round, mirrored sunglasses and black suede mules, the dress takes on a new, more contemporary life.
Last, but certainly not least, I pulled out my favorite pair of denim to show how jeans can be elevated just by the use of accessories. I paired my medium wash skinny jeans with a pair of ankle-strap, cork sandals, a flowy, white silk top, and a simple updo. Simply changing my hair and shoes took an outfit from day to night and from cute to chic.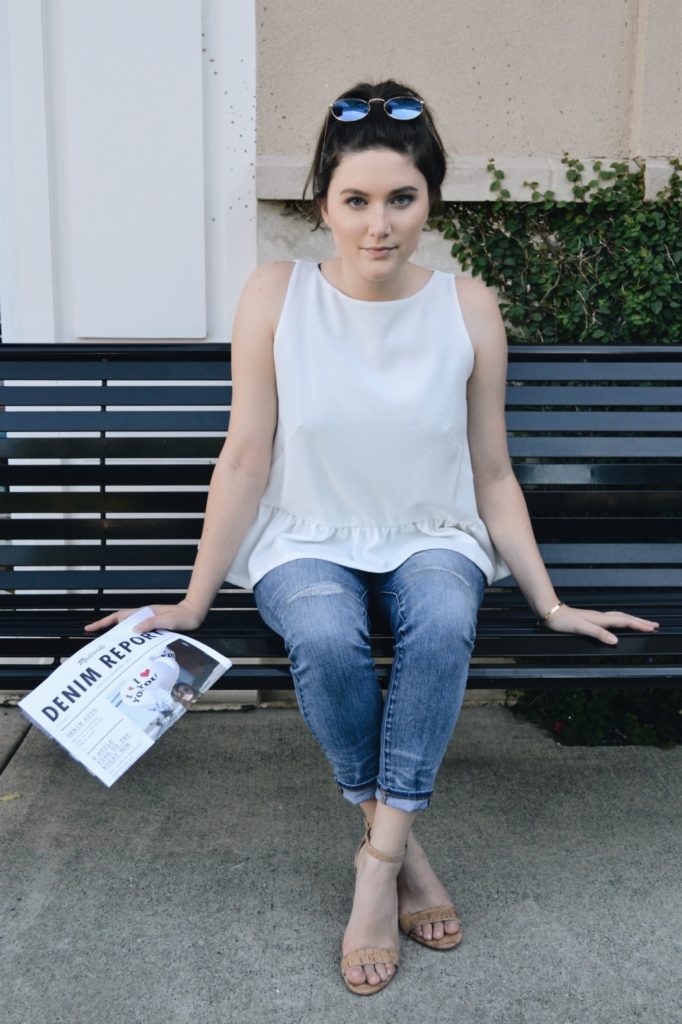 How do you style your denim? Show us on social media! Don't forget to tag @Cfashionista.