Music festival season is, without a doubt, the best season! Between the live music, warm weather, being with friends, the outfits, and the overall energy, festivals are my favorite thing in the world. The proper preparation is key in order to make your festival experience nothing less than perfect. Here are some of my best tips and tricks (from personal experience) to make your festival experience easy, safe, and positive.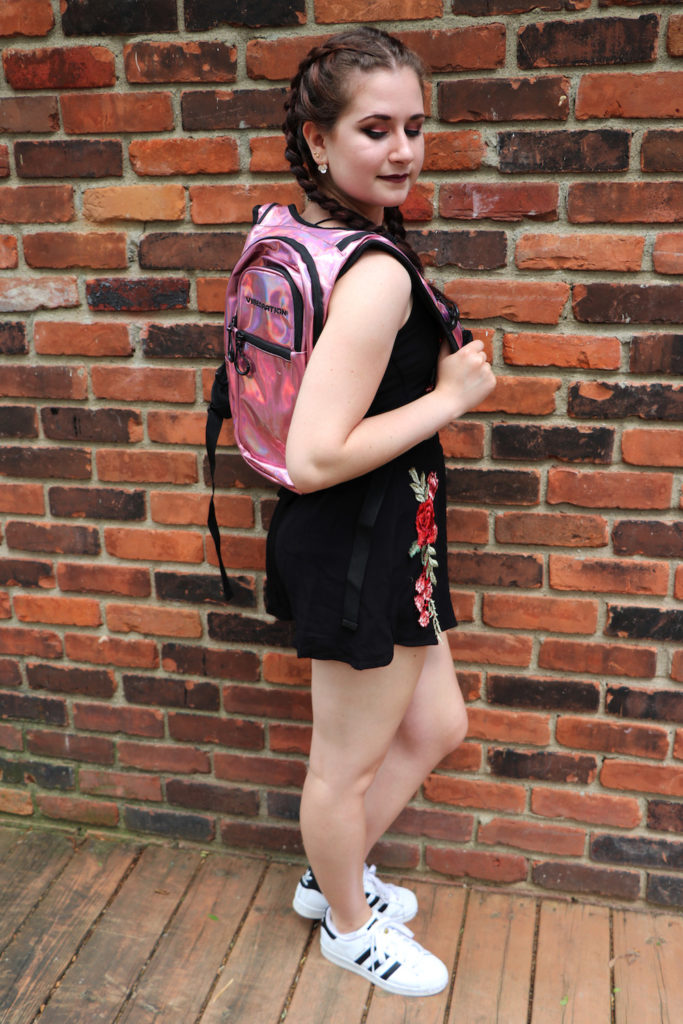 What to Wear
1—Outfit. The most important thing is that your outfit is comfortable. You don't want to wear an outfit that restricts you from dancing, makes you overheat, or that you are worried about ruining. In this look that I will be wearing to Lollapalooza this year, I am wearing an Emory Park matching set from Pitaya. It makes me feel comfortable, confident, and I'm not worried if it gets dirty (because if you're still clean after a music festival, you did it wrong).
2—Shoes. My go-to concert shoes are my Adidas Original Superstars. I don't know how some people wear wedges and heels to festivals, but I recommend wearing shoes that you can stand walking miles in and dance around in all day and night!
3—Backpack. The most important thing at a music festival is hydration. So, why not make hydration stylish too? This holographic backpack is from Vibedration, and it contains a two-liter water bladder. Most festivals have free water filling stations, so this backpack is perfect to keep you stay hydrated and keep all of your belongings together.
4—Hair. My favorite hairstyle for music festivals is French braids. It keeps your hair together and out of your face. Plus, it looks good on everyone!
5—Makeup. Prime your eyeshadow with Urban Decay Eyeshadow Primer Potion and top your whole look with Urban Decay All Nighter Setting Spray. Use waterproof products like the Stila Stay All Day Waterproof Liquid Eyeliner and Too Faced Better Than Sex Waterproof Mascara. By using these products, your makeup will survive any rainstorm or heatwave!
What to Bring
1—Sunscreen. Bring a small travel-sized bottle in your backpack to reapply throughout the day.
2—External phone charger. Don't get stuck with a dead phone at a festival during your favorite headliner or if you lose your friends.
3—Extra cash. While many festivals now offer wristbands that you can connect to a credit card, you never know when your credit card will get declined or your wristband malfunctions (yes, this happened to me).
Other Tips
1—Use the festival app. Many festivals offer an app that includes a map of the grounds, festival updates, and the festival schedule with stages and set times.
2—Make your schedule beforehand. This will give you a general plan for your day and allow you to make sure that you don't miss any of your favorite sets!
3—Assign a meeting place with your friends. In case your group gets separated, it is important to have a go-to place in the festival to meet up.
What are your tips for a successful music festival? Feel free to leave me a comment below. Tag @CFashionista to your music festival photos and show us your best festival looks!