Off-the-shoulder tops are a huge trend this summer, and I'm not complaining! They create an elegant silhouette while being super comfortable in the summer heat. Although you might already have a few off-the-shoulder pieces in your wardrobe, you can take this trend to the next level. All you need is a basic button-down shirt! Simply unbutton the top few buttons, slide the sleeves down until they are just off your shoulders, and voila! You can go from plain and simple to chic and elegant in seconds.
The best part of this little DIY is that you can have fun with it! Any kind of button-down shirt works for this look. I'm sure you probably have a flannel somewhere in your closet. I've styled a simple flannel with a pair of mom jeans and white Nike sneakers. I added delicate necklaces and a watch as well to spice it up a bit.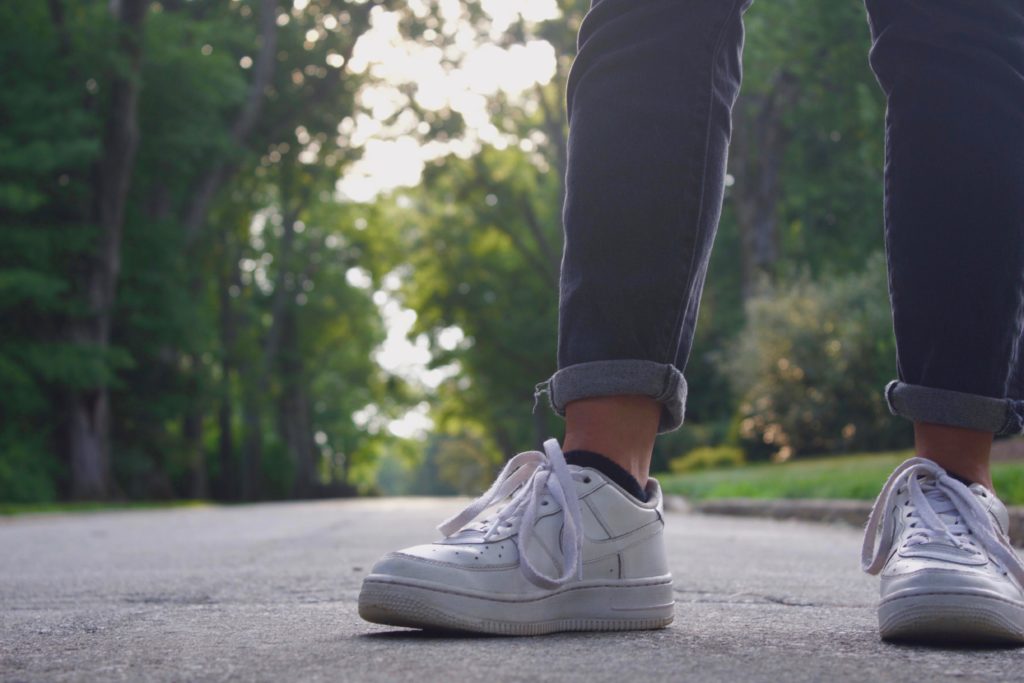 Another option is a Hawaiian shirt. I found this one at a thrift store for $2! This time, I paired the shirt with black shorts and black sandals for more of an evening look. Because the shirt is really big on me, I tied it together at the bottom to create a cinched waist that complements my figure. Again, I added delicate jewelry to play up the elegance of the overall look, and I added some large gold hoops.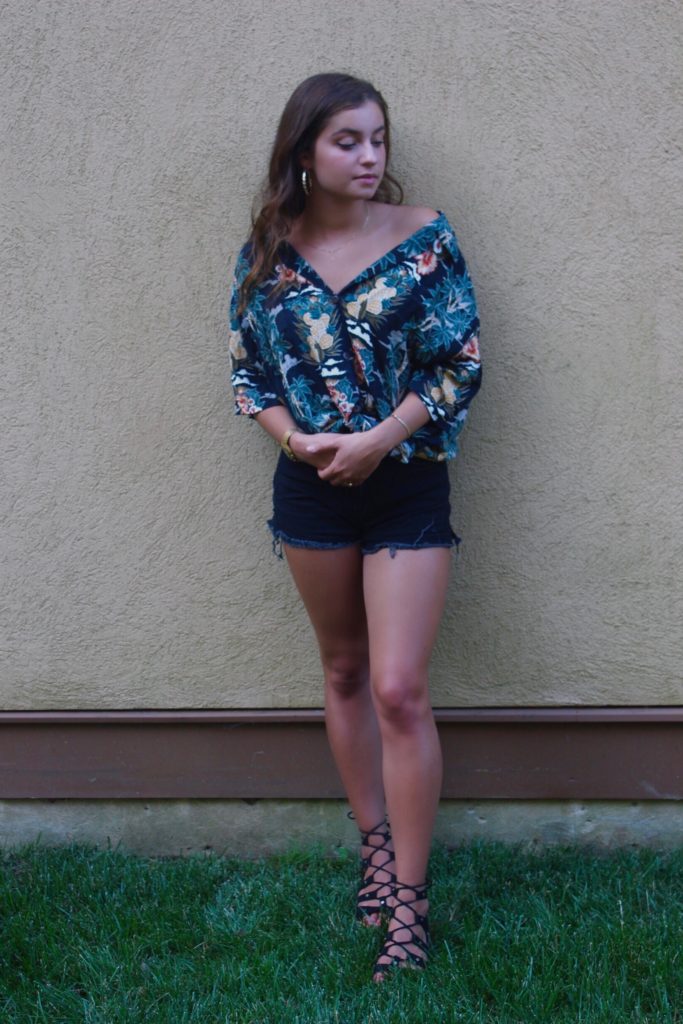 Keeping up with trends is easier than it looks! Even if you don't want to go out and buy an off-the-shoulder top, you can easily stay on trend by making the most out of what you already have in your closet. Transform boring button-downs into trendy off-the-shoulder pieces and rock them all summer long!
Show us how you transform and style your button-down on social media. Don't forget to tag @Cfashionista!