Hello, July! It's finally truly summer. It's heating up outside, and so should your outfit choices. I have found an adorable outfit that is on trend and will have those boys melting like a popsicle on the Fourth of July.
Matching two-piece outfits are making a huge statement this summer. You may remember your mom dressing you in matching sets as a child, but today they are all grown up and being worn by celebrities and teenagers alike. They are easy to wear and so effortlessly cute.
Most coordinating sets don't need too many accessories because they are already so bold and fun. The outfit I found has blue and white polka dots with eyelet detailing and is perfect for a soft summer vibe. I paired this set with simple white sandals that are super summery, and I kept my accessories to a minimum by wearing diamond stud earrings and matching blue aviator sunglasses. The bows on the back of my set gave a girly touch to my overall look.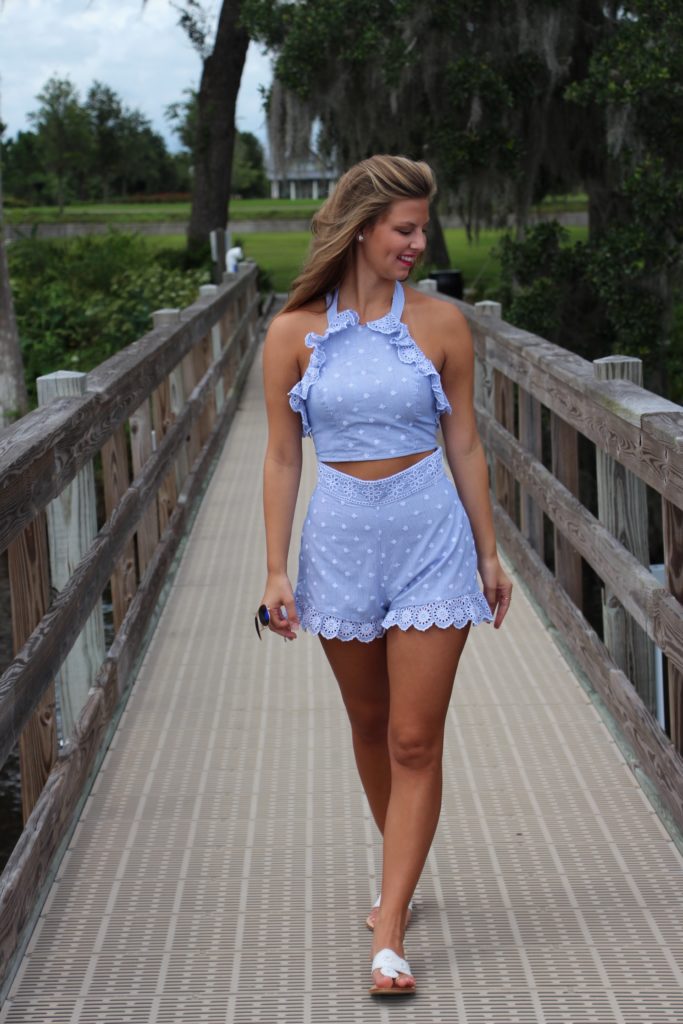 When shopping for a two-piece set that's perfect for you, look for colors that complement your skin tone. Also, make sure it fits properly. If they are too big or too small, the look won't be as flattering. The gap in between the top and bottom should be kept minimum for a classy look. Whatever you choose, two-piece outfits are sure to keep you cool and looking fashion forward this summer.
How do you wear coordinating sets? Show us on social media! Don't forget to tag @CFashionista!