I am super excited about this first post on CollegeFashionista!
Since I am a full time student, and don't have a ton of extra money lying around, I had to learn how to shop on a budget. This post will be themed around the color pink (because it's my favorite)! All the outfits I've chosen were purchased at super affordable places—perfect for college students and bargain shoppers alike!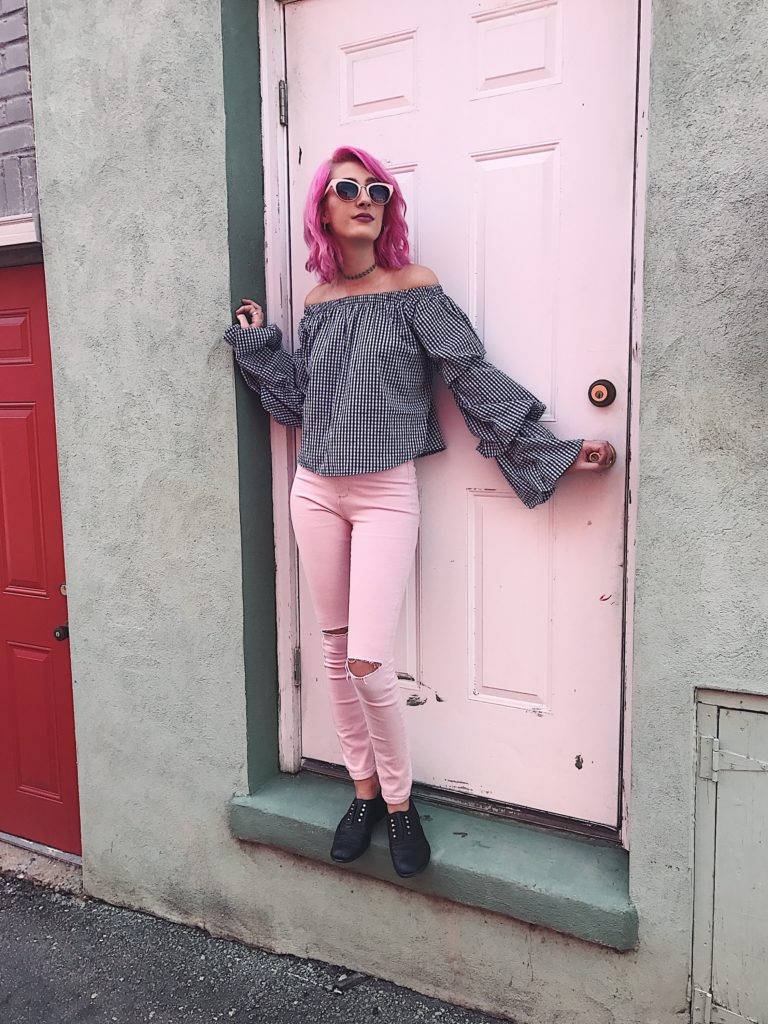 These pink pants are literally everything to me. I got mine at Forever 21 but, you can find a similar pair just about anywhere! I also fell in love with the "single rip at the knee" trend, and cut mine out and roughed the edges for a "frayed" look! I'm all about customization.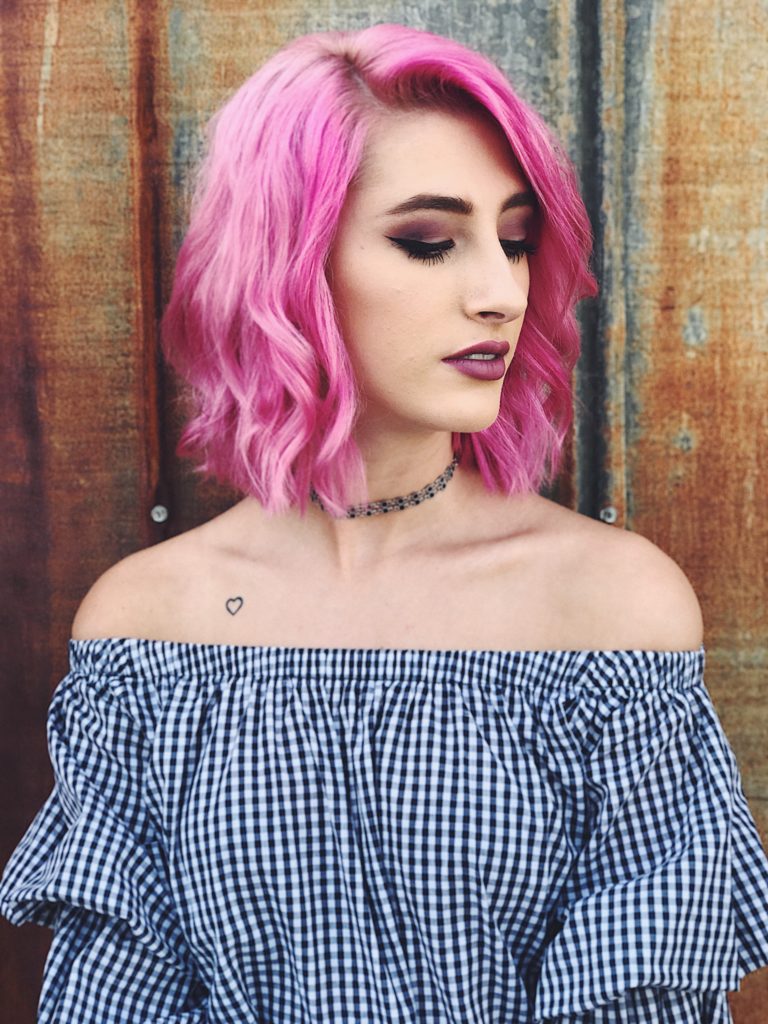 This gingham shirt is also my new favorite. I have always loved a navy/pale pink combo. I think it makes for a super flirty, fun outfit.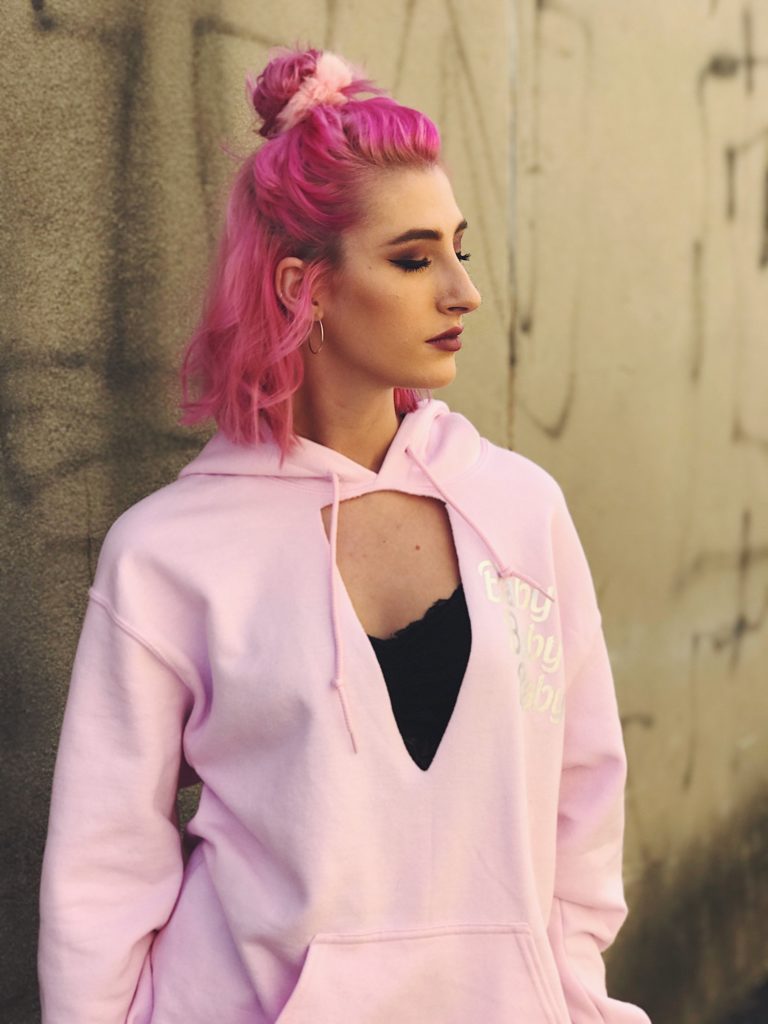 This second outfit is one of my favorites to wear out when I want to be comfy, but still look pulled together! The cut V-Neck is super in right now and makes for a fun DIY! I've also had these shoes for a while, and I will never let them go! I also always love a fun hair accessory like this pink fuzzy scrunchie!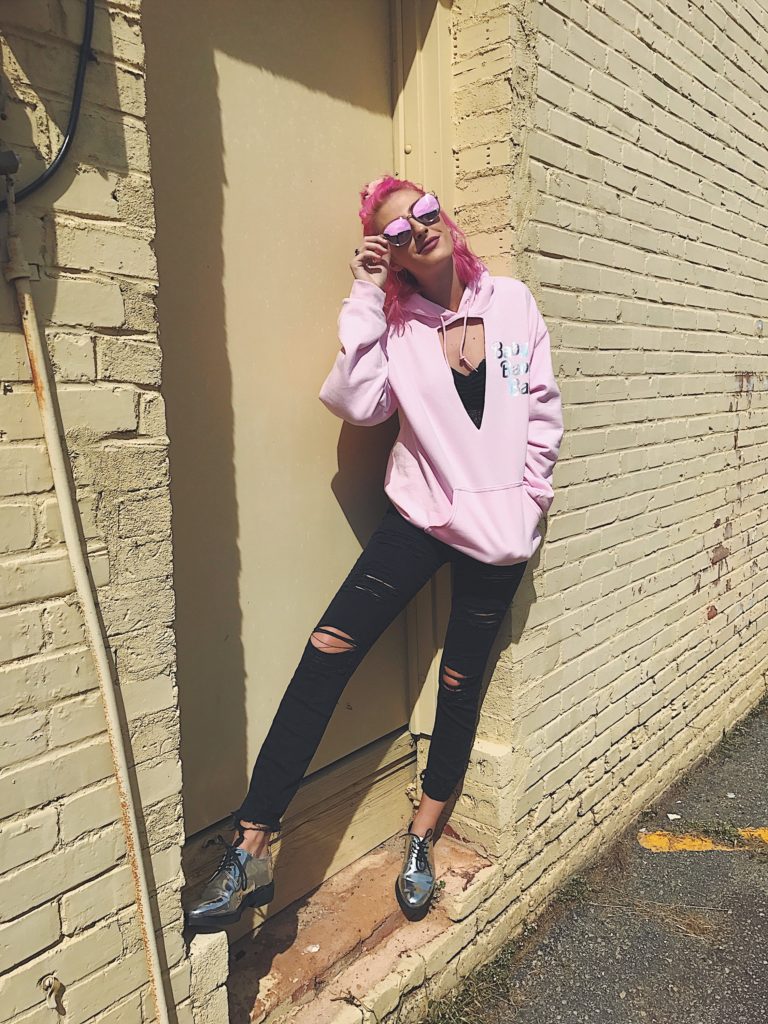 PEEP those pink sunnies!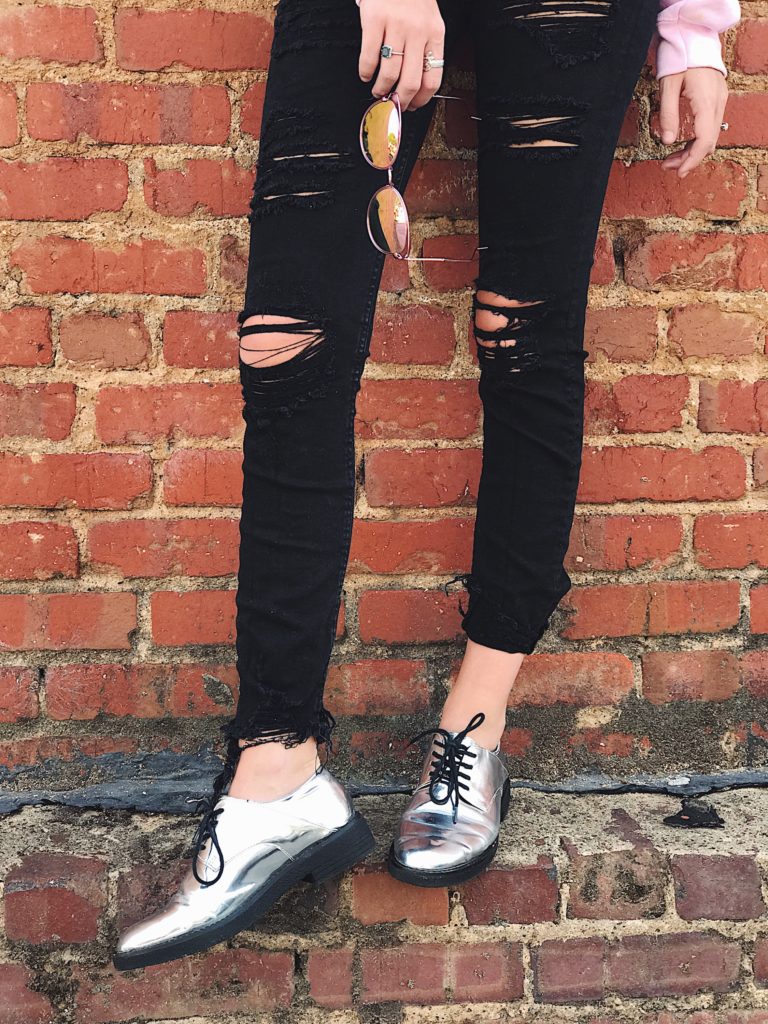 I love this last outfit because it's a combination of staple pieces that you probably already have in your closet. A basic black body suit, cute lil pink skirt, and some pink pumps… (you can never have too many pink pumps!)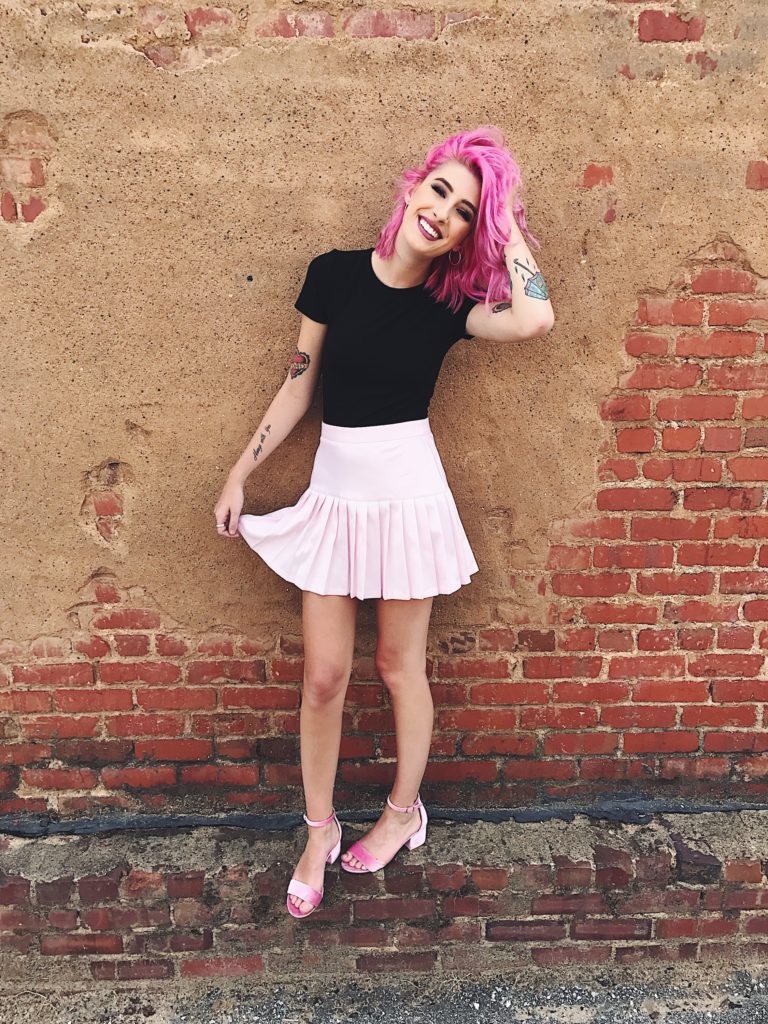 Thanks for hanging out and reading my post about all things affordable and pink! I hope this gave you some inspiration! Try to throw in a dash of pink into your wardrobe the next time you are feeling flirty and tag @Cfashionista in your posts!