It's no secret that summer is a popular time to see photo after photo of your favorite Instagram influencers jet setting across the globe. For most of us, packing up and heading to the most exotic spot we can find isn't an option. Instead of having to settle for Netflix and a pint of Ben and Jerry's, I decided that I would make the city of Raleigh my personal playground.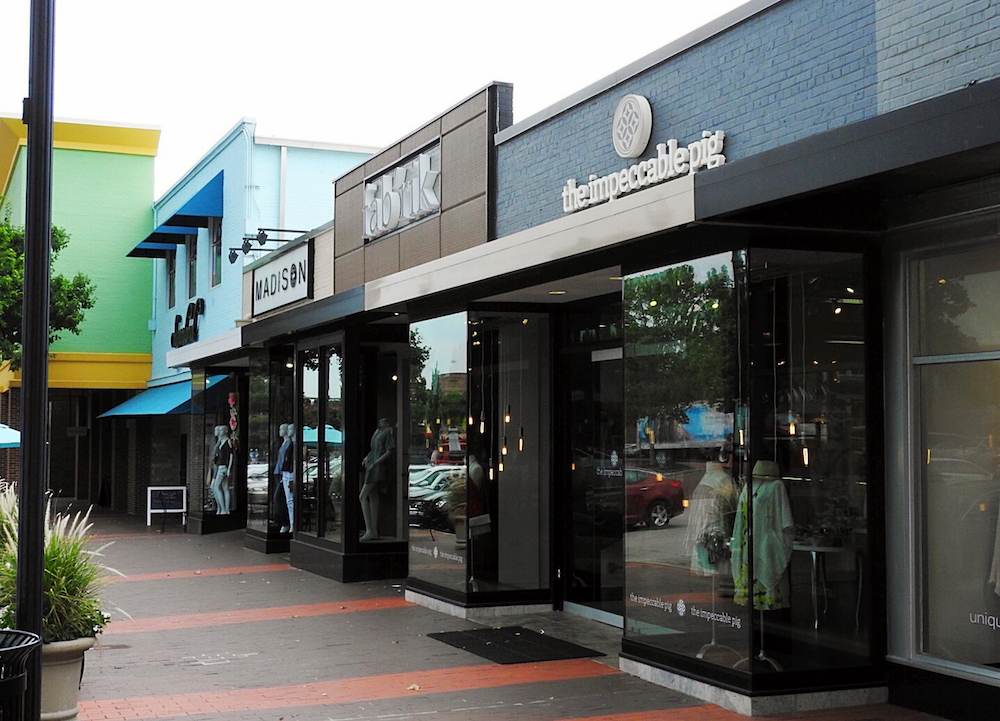 If you ever find yourself in the City of Oaks, I've created a simple guide to the city so you can find the best places to shop, eat, and snap the most Insta-worthy photos. Let's get started on an adventure in Raleigh, North Carolina.
The Guide
First stop, coffee. No Fashionista can successfully sight-see without being sufficiently caffeinated, so be sure to stop by Cup A Joe for an iced mocha! This coffee shop is filled to the brim with character and delicious coffee that satisfies a college student's craving—and budget.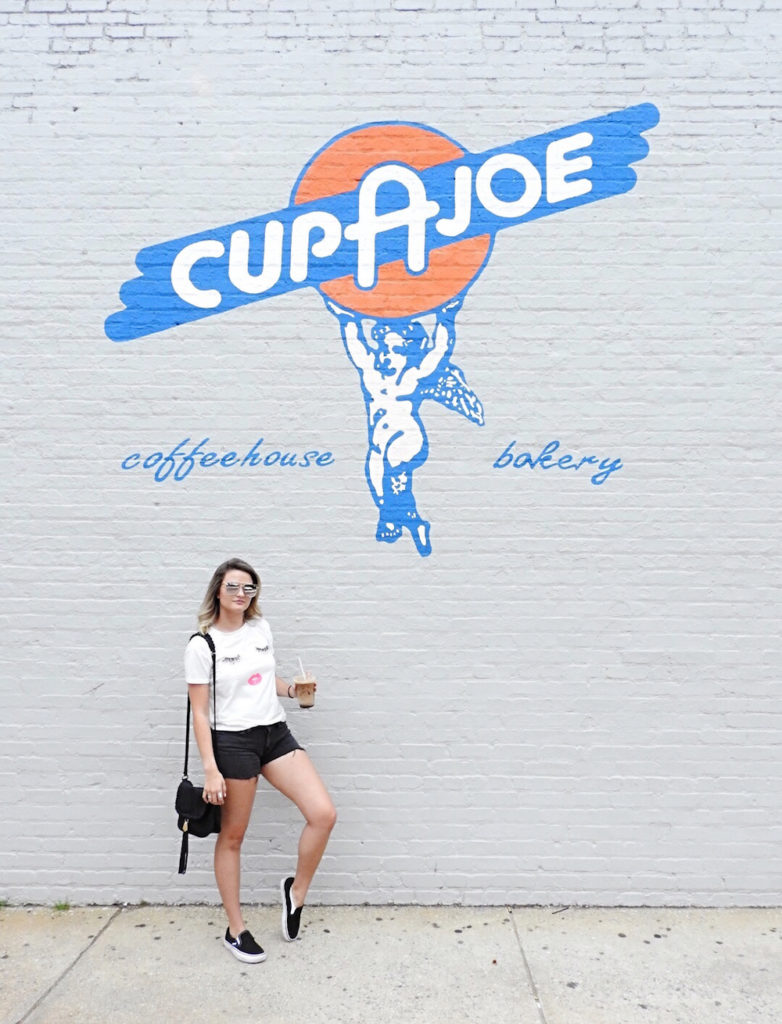 Before heading downtown, Cameron Village is the place to go for shopping and snacking. In such close proximity to North Carolina State University, you'll find college students grabbing brunch at Flying Biscuit Cafe and picking up a new outfit at one of the boutiques any day of the week. You don't have to go too far for a great photo backdrop either, as there are walls, corners, and store doors perfect for a snapshot all throughout the village.
As you head into downtown, stop by Trophy Brewing Co. for pizza and something refreshing. One of my favorite aspects of the city is the abundance of mural walls. My favorite in all of Raleigh is the one next to Trophy. This wall is perfect for photos and has encouraging messages for the millennial generation all over it. You can't see them here, but my shoes have fur on the toe.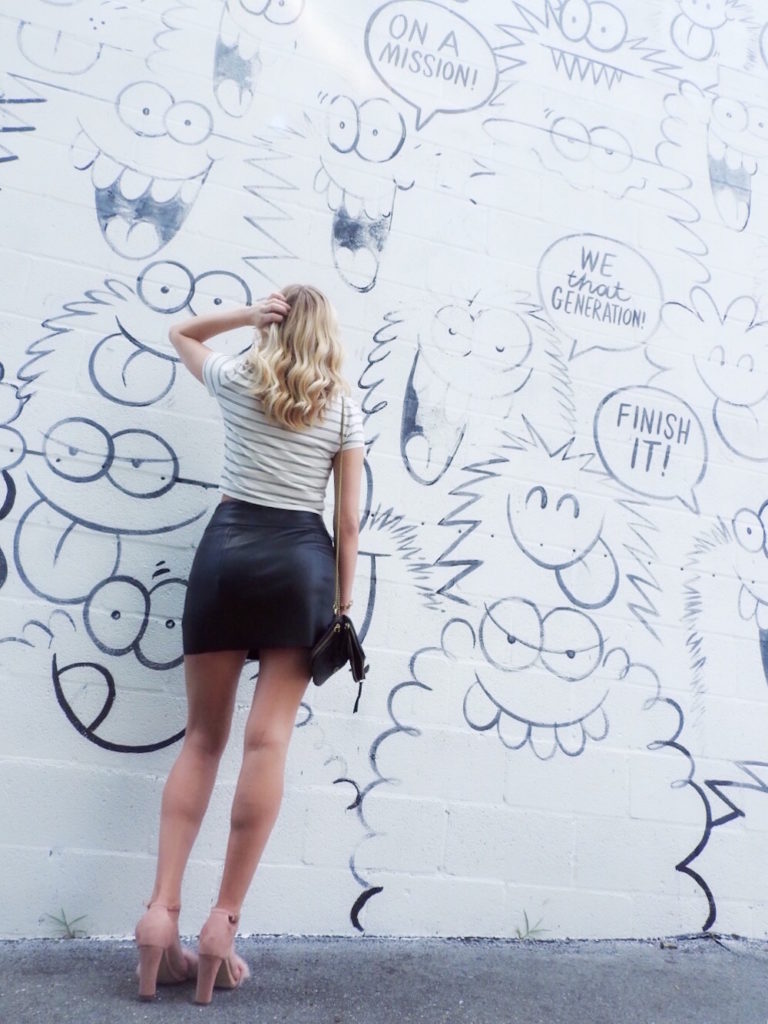 I've lived in Raleigh for three years and am still overwhelmed when it comes to downtown. There is so much to see and do! I recommend City Market for the best pictures and great places to eat—my friends rave about City Market Sushi. No matter what corner you turn, something will catch your eye. Don't forget to wear something cute and comfortable—this Fashionista rocks a mini dress and heels at City Market.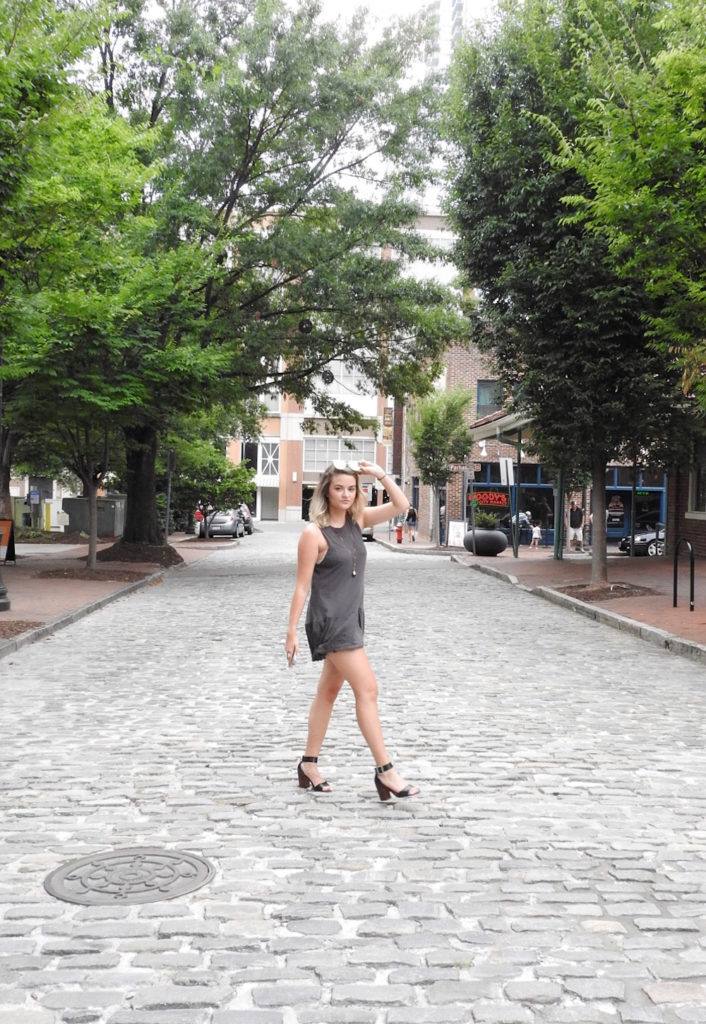 Additional Hot Spots
I recommend Amorino downtown for a sweet treat by day (gelato!) and Cornerstone Tavern or Capital City for nightlife. Be sure to go to Poole's for dinner before hitting the town at night. You can't miss it; just pop in the green building next to the Raleigh mural wall.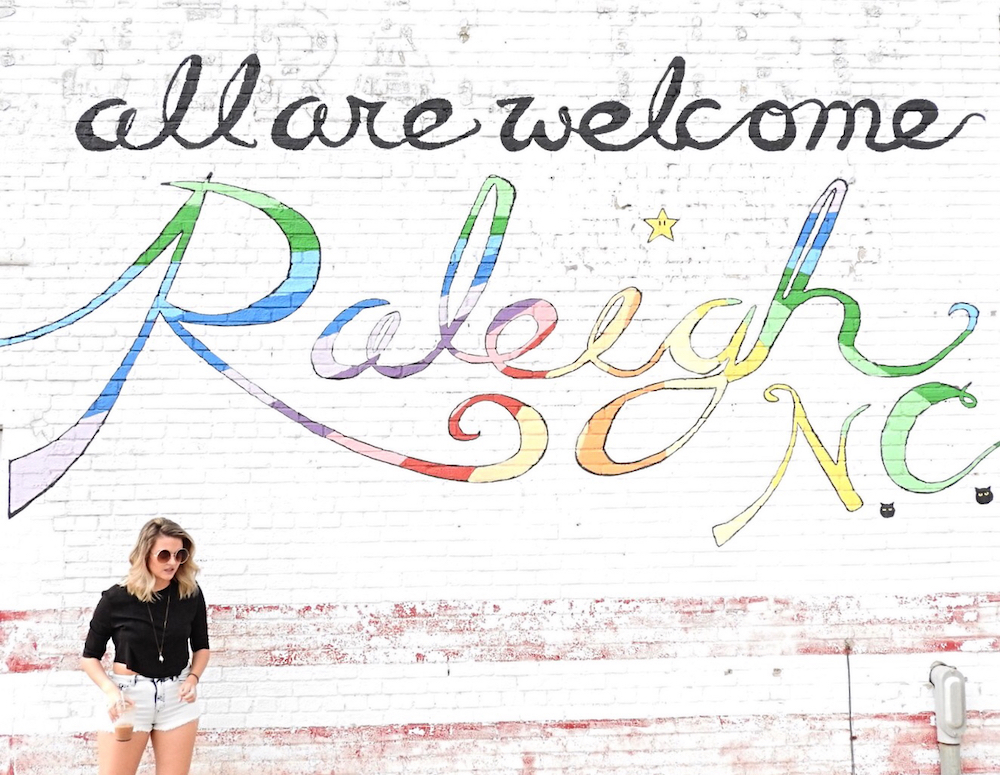 Grab your best friend, pick a starting point, and explore until you just can't anymore. If the travel bug gets you, remember: all are welcome in Raleigh, North Carolina.
Where do you live? What's your favorite thing to do in your town? Let me know in a comment below!