If you're anything like me, you struggle to maintain a regular fitness routine. While the idea of sweating out my stress and doing something beneficial for my health does supply me with a good dose of motivation, the financial commitment to a gym membership is enough to prevent me from becoming a certified gym rat.
As a college student, it can be incredibly difficult to follow through on such a high expense when you could be spending that cash on textbooks and other essentials. Paying for an expensive gym membership might make some individuals feel guilty for spending so much money, and that is no way to start the journey to a healthier you. That's why I am here to help. Below, I rounded up 10 affordable gym membership options that won't break the bank and will help you break a solid sweat. It's time to get physical!
Membership Options: Membership pricing may vary between location, but prices often start around $17.99 per month. Plus, there are Silver, Gold, and Platinum tiers ranging in price to fit your gym needs.
What They Offer: Studio classes, personal training, fitness consultations, custom workout app, and 24/7 access.
What You Should Know: Although not explicitly stated on their website, this gym offers student discounts at select locations. All you have to do is speak to your local 24 Hour Fitness center to get the details. Don't forget your student ID! Keep in mind there is an annual fee charge.
Membership Options: Membership plans and pricing vary between locations. Begin as low as $30/month. A 50% discount is offered for students at select locations and during the summer months.
What They Offer: Complimentary fitness profile to build your fitness journey, cardio equipment, personal training, resistance machines, free weights, circuit training, group exercise, nutrition counseling, boxing arena, group cycle, and 24/7 access.
What You Should Know: Although this gym is recognized for providing the best equipment and training services, it can be difficult to commit to the membership cost. Similar to 24 Hour Fitness, this gym offers a student discount at select locations.
The Price: The average cost is $41/month. Rates may vary between locations.
What They Offer: Personal training, tanning, spinning cycles and classes, Zumba, cardio classes, body conditioning classes, yoga classes, wellness programs, anywhere gym access, and 24-hour access (check your local gym for location-specific offerings).
What You Should Know: Before committing to the membership, you can try out this gym for free with a 7-day trial. If you find feel at home in the gym, your membership starts with a student discount based on where you live.
The Price: $10/month
What They Offer: 24-hour access (may vary by location), free fitness training, only individual workouts (no classes), and ample equipment (which usually means no wait for machines).
What You Should Know: If the judgment-free atmosphere of this large franchise doesn't convince you to commit, then the price definitely will. At $10 a month, this gym offers a no-commitment membership that is easy to cancel.
[Photo by Andrea Piacquadio on Pexels]
The Price: Price varies by location, but high school and college students receive 10% off monthly dues and have no initial fee.
What They Offer: 24/7 access, free personalized fitness assessment, customized workouts, lifestyle coaching, group classes, nutrition consultants, and personal trainers.
What You Should Know: This 24/7 Minneapolis-based gym boasts over 2,000 locations worldwide with awesome exclusive deals. You can expect offers like free enrollment (compare to the regular enrollment fee of $149), a free 10-day trial, and a 30-day trial membership. This gym also boasts no-contract memberships, which is always a good idea. However, be aware that there is an access card fee of around $20.
The Price: The average starting price begins at $10/month, and student discounts range based on location.
What They Offer: World-class equipment, personal trainers, group fitness classes (available with select memberships), online live workouts, HydroMassage beds, tanning, yoga, Zumba, no judgment philosophy, and Camp Crunch (small group training).
What You Should Know: With more than 400 locations worldwide, this gym is a great option to save a chunk of change. If you want to try it out first, they offer a one-day pass to test the gym commitment-free. One of their membership options brings plenty of amenities and begins at a base price of $9.99 per month.
The Price: Pricing varies by location, but often starts around $25/month.
What They Offer: 24/7 gym access with key-card, certified personal coaching, HydroMassage, tanning, TRX Suspension Trainer, reACT Training System, monthly fitness evaluations, dedicated plate weight area.
What You Should Know: True to its name, this gym offers 24/7 services so you can work out anytime. This gym offers a generous 7-day trial completely free of charge. A Basic membership begins at $15. Keep in mind that there is an enrollment fee and a once a once-a-year club fee.
Membership Options: Ranges based on locations and tier of membership. Can pay month-to-month, for a year, for more than one year, etc.
What They Offer: Personal training, personal coaching, group classes, tanning beds, body composition analysis, women's only workout area, HydroMassage, Zumba, and 24-hour access at select locations.
What You Should Know: Though pricing may vary depending on your location, the World Gym experience remains universal from gym to gym. This tends to range on the higher end of pricing on this list.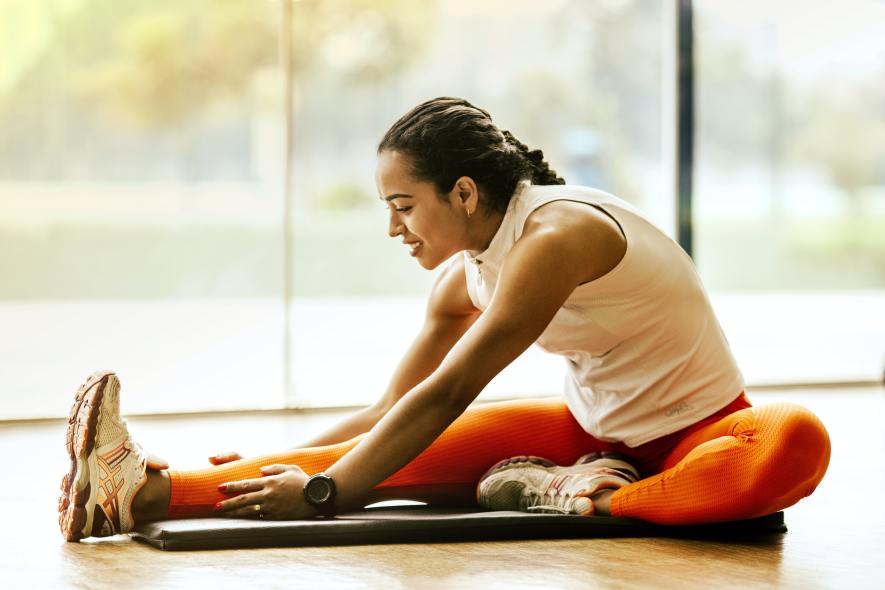 [Photo by Jonathan Borba on Pexels]
Membership Options:
Basic Membership: $10/month and a $44 enrollment fee.
Premium Membership: $24/month with $0 enrollment fee.
Premium Plus Membership: $37/month with $0 enrollment fee.
What They Offer: Zumba, PiYo Strength, Turbo Kick, Insanity Workout, yoga, cycling, personal training, 30-minute full body workouts, and YouCoach fitness assessment.
What You Should Know: This gym promises an environment centered around your well-being with an attractive price tag. Your wallet won't suffer a hit with a $10 per month charge for a standard membership. At signing, the standard membership costs a couple of bucks more, but in the long run, you save a lot. If you prefer the Premium or Premium Plus membership, you will enjoy more amenities such as tanning beds, a sauna, and unlimited group exercise classes.
The Price: Price ranges based on location. Different locations may offer various student discounts with ID.
What They Offer: Over 200 different types of classes; indoor and outdoor pools; lessons and leagues focused on basketball, volleyball, tennis, squash and racquetball; and a free personal fitness assessment.
What You Should Know: Based on their website, it appears the student discount is only valid during the summer. The membership prices also depend on whether you prefer single-club access or access to all sports clubs (single access is significantly cheaper). If you decide to join this gym, ask about their annual fee because it ranges from location to location. This gym offers locations in New York, Connecticut, New Jersey, Philadelphia, Boston, D.C. and Rhode Island.
Share your fitness journey with us on social media by tagging @cfashionista!
Opening image by Jennifer Motoval.
Feature Images From Left to Right Via: Target, Girlfriend Collective, Girlfriend Collective, Dick's, Bink, Amazon, and Gymshark.