As a frequent user of the VSCO app for iPhone for the past few years, I couldn't resist purchasing one of their filter packs for Lightroom and Photoshop when I came across an ad for it on Facebook. To test out the filter pack, I took my friend and coworker out for an adventure around our neighborhood in the Upper West Side to see it in action.
We first shot some photos in our campus commons next to Lincoln Center to see how the filter pack works in green spaces. Blending comfort with sophistication, Thania styled a pair of lightweight pants with a bell-sleeved blouse and a chic pair of sunglasses. I'm a big fan of bold and rich colors, and this filter pack really complements the earth tones from the background and her outfit perfectly. The pop of color in the pants in contrast to the black pieces in the rest of the ensemble allows the pants to take its place as the standout piece in this outfit.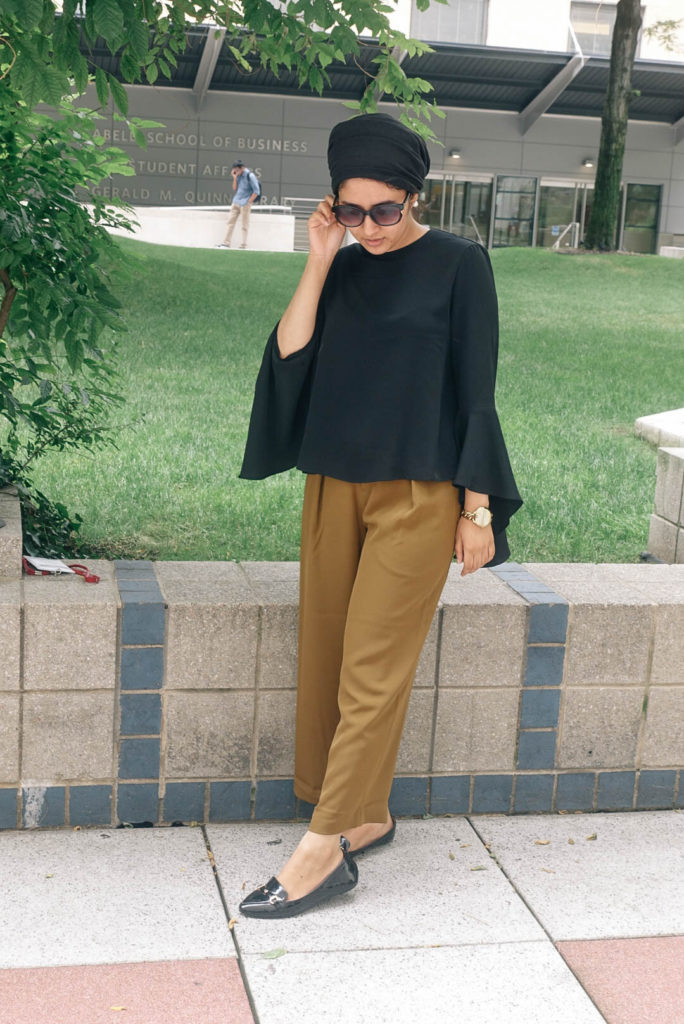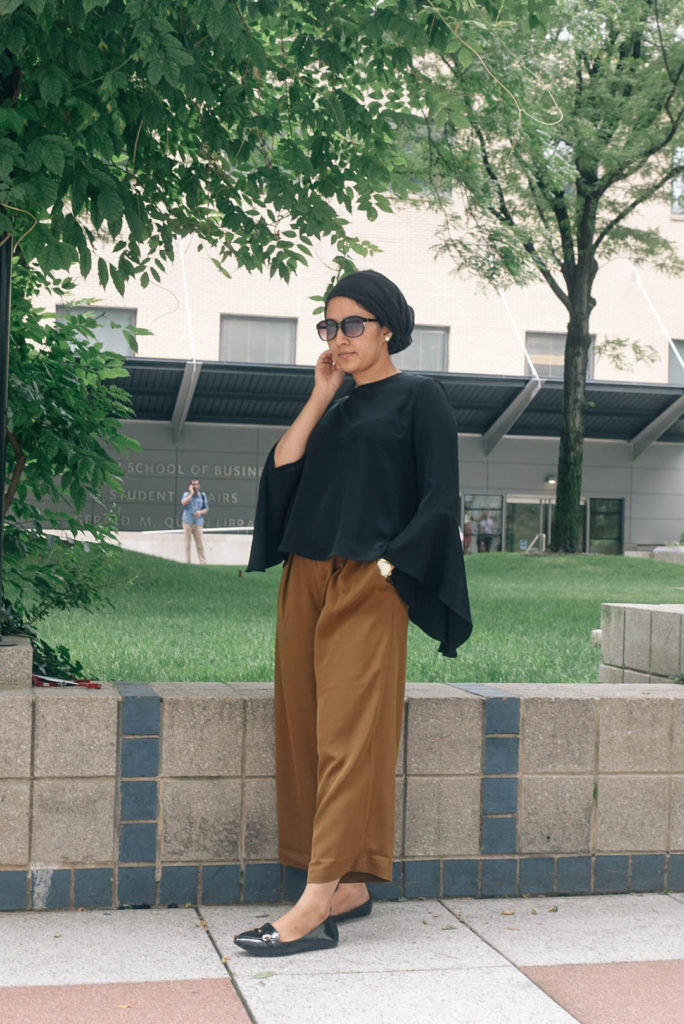 We then made our way down the block to Columbus Circle to see how the filter pack would look in an urban space. I've always been inspired by the diverse architecture in this area, and even the little details like the bold red of the CNN sign are accentuated through these filters. I think this filter pack also complements skin tones very well, and I've found a strong liking for the contrast between the rich greens and the subtle brown tones of the buildings. The ideal natural lighting in the photos also made the editing quite minimal—I didn't find myself doing many other edits to the photo such as changing the contrast and brightness when using the filters.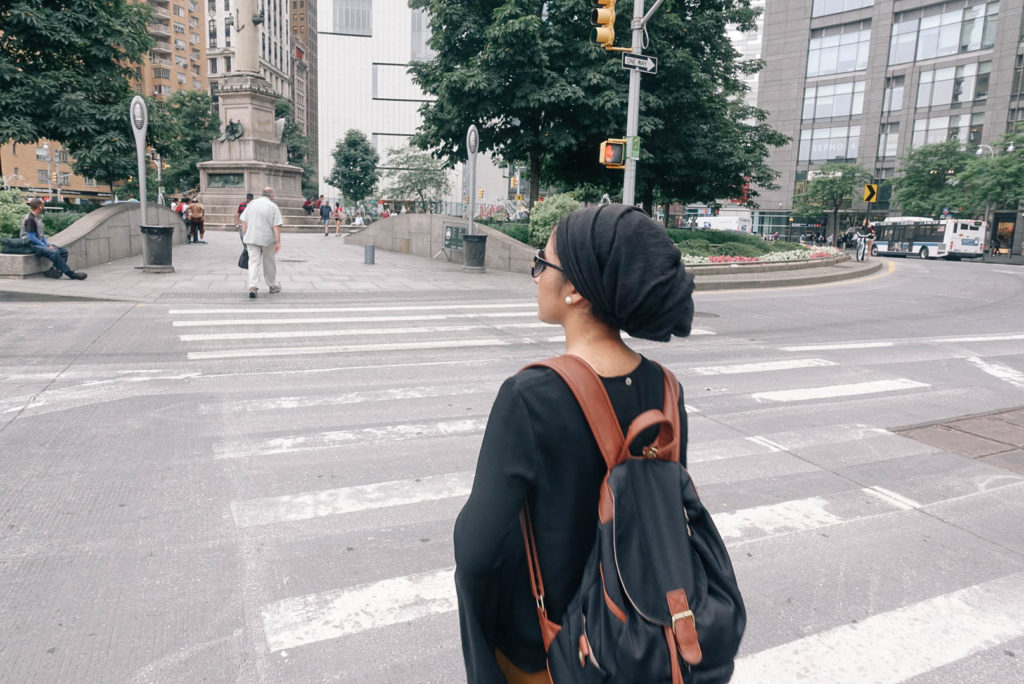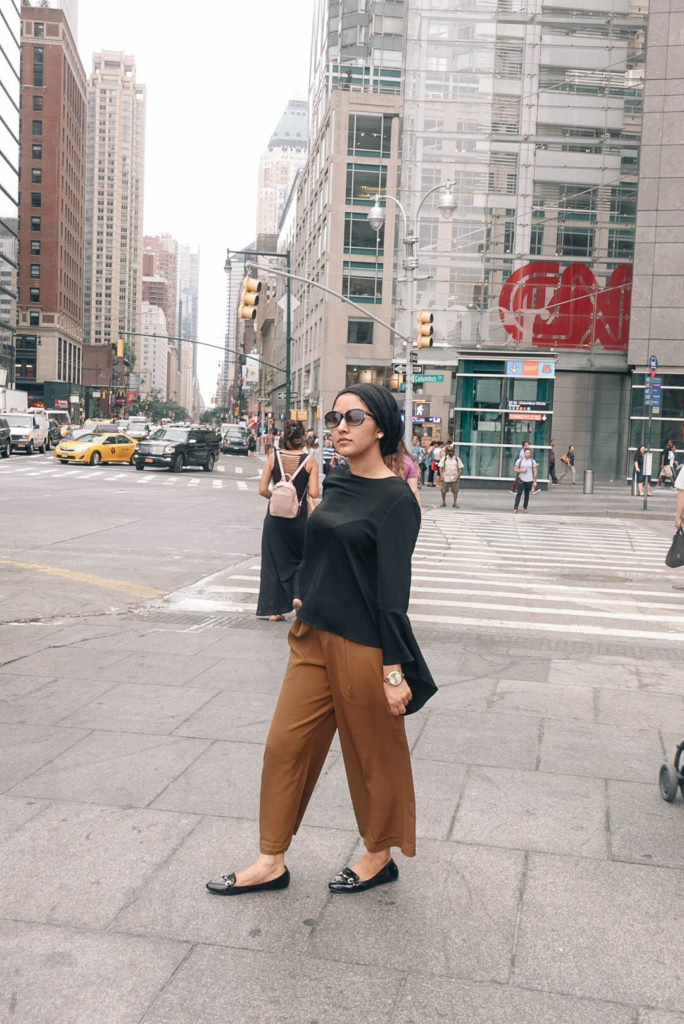 I definitely recommend the VSCO filter packs for Lightroom and Photoshop for anyone wanting to create professional quality photos without having to make their own presets. I'm now even more tempted to buy the other filter packs available as well. For those of you who just want to spice up your Instagram feed a bit, their mobile phone app is just as good too.
Have you tested any of these filters? If so, post a picture with one on social media and tag us @CFashionista!