It's that time of year again to book those annual checkups. This year, I encourage you to include an appointment with a skin care specialist as well! While we make our physical health, dental, and vision care priorities, many of us tend to forget that taking care of your skin is just as important. Whether you wear makeup or prefer to go without, it's necessary for each of us to know just what to do to maintain that healthy summer glow that we all desire.
I recently met with a Mary Kay consultant who taught me everything I need to know about how to keep my skin at its best, steering clear of aging downfalls and glowing all summer long. Follow the steps below to get your glow on!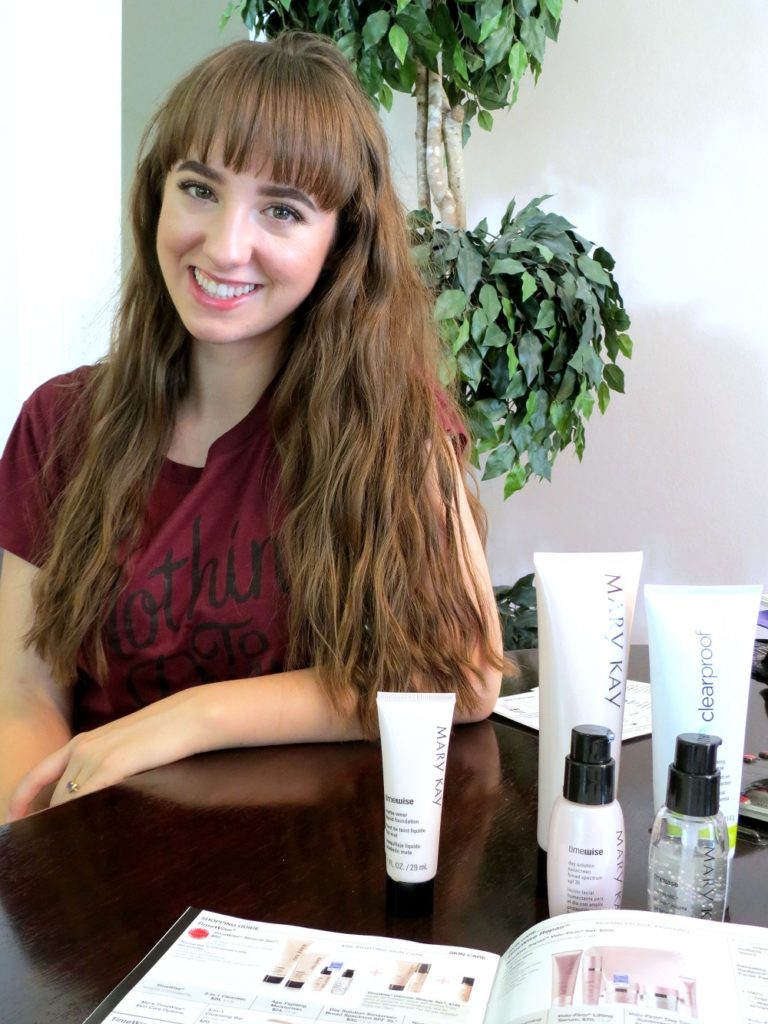 1—Cleanse. Despite the morning rush or the evening sleepiness, make sure to set aside a few spare minutes to cleanse your face both morning and night. Cleansing in the morning creates a fresh palate for the day ahead. Toward the end of the day, it is especially necessary to cleanse your face in order to remove the toxins and dirt that may be trapped in your pores from a long day of being out and about.
2—Exfoliate. A microdermabrasion paste or a charcoal mask gives your face that extra strip down that it may need. Exfoliating helps to remove any dead skin or trapped makeup, creating a smoother face than you would ever believe possible. When sampling a charcoal mask from my skincare guru friend, the mask pulled my acne blemishes up to the surface. I later sampled a microdermabrasion paste that left my skin feeling completely flawless. Bonus points if you add in lip and hand scrubs, too!
3—Tone. This is an easy step to look over, as some people have had issues with toners in the past. However, toning helps to even your skin tone and give your face that extra cleanse. A toner especially helps those who are susceptible to acne or uneven texture.
4—Moisturize. Another sometimes overlooked step, hydration is crucial for your face, even if it tends to lean towards the oily side of the spectrum. Moisturizing maintains a smooth texture, providing the oils and hydration that your skin needs. Without moisturizer, your skin attempts to make up for the lack thereof by producing even more oil than it would otherwise.
5—Protect. Even if you prefer not to wear makeup, a layer of sunscreen is the least you can do to protect your skin from the day ahead. If you don't mind adding some extra layers to your face, a thin layer of primer and foundation actually does help to further protect your face from whatever it may come in contact with throughout the day. After going through each of these steps, your skin will be glowing and ready to go!
What is your favorite step in your skincare routine? Let me know in the comments below.