One thing almost every girl has to deal with in the summer is sweating through their makeup which causes a cakey, horrible mess. I have some life changing tips that will keep your summer makeup looking fresh and natural without it sloughing off and becoming greasy. What's the best part? You don't have to skip on the highlighter. Read on to find out how.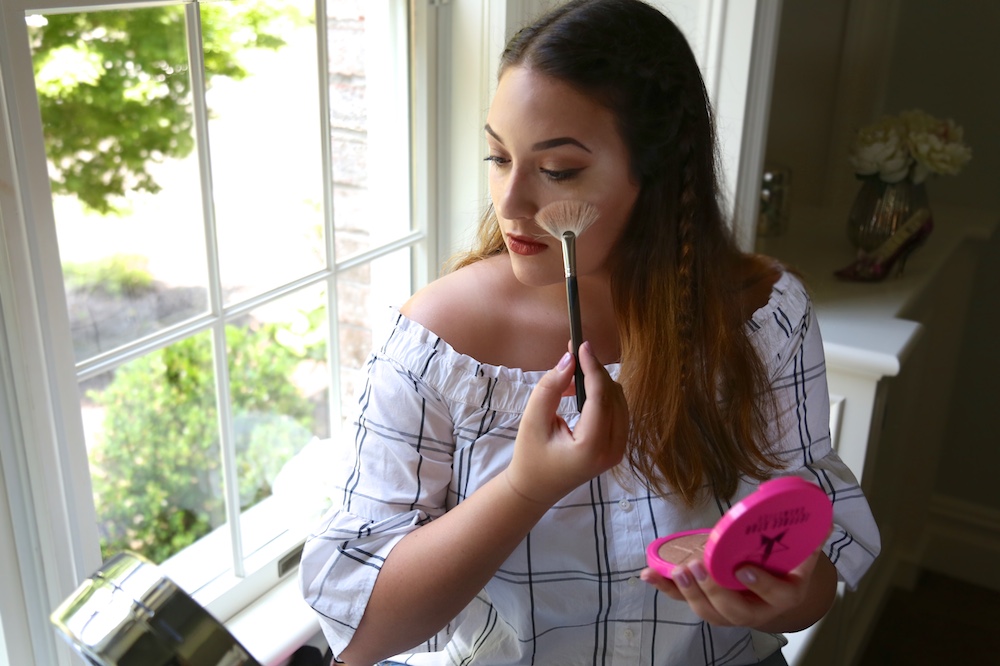 First, moisturize your face. Using a water-based moisturizer is a great way to give your face the hydration it needs without adding oil. Creamy moisturizers create a more greasy feeling and can even cause breakouts due to most of them being oil-based.
The next crucial step for summer makeup is to prime your face. This keeps the skin smooth and minimizes the look of large pores. Using a silicone-based primer is the best way to go since they sink into the skin while blurring out any imperfections.
Then, for foundation, choose one that has a matte finish and is sunscreen-free. Sunscreen is usually slick and will make your face look shiny. Also, apply one layer of foundation and blend with a kabuki brush or beauty blender for an airbrushed finish.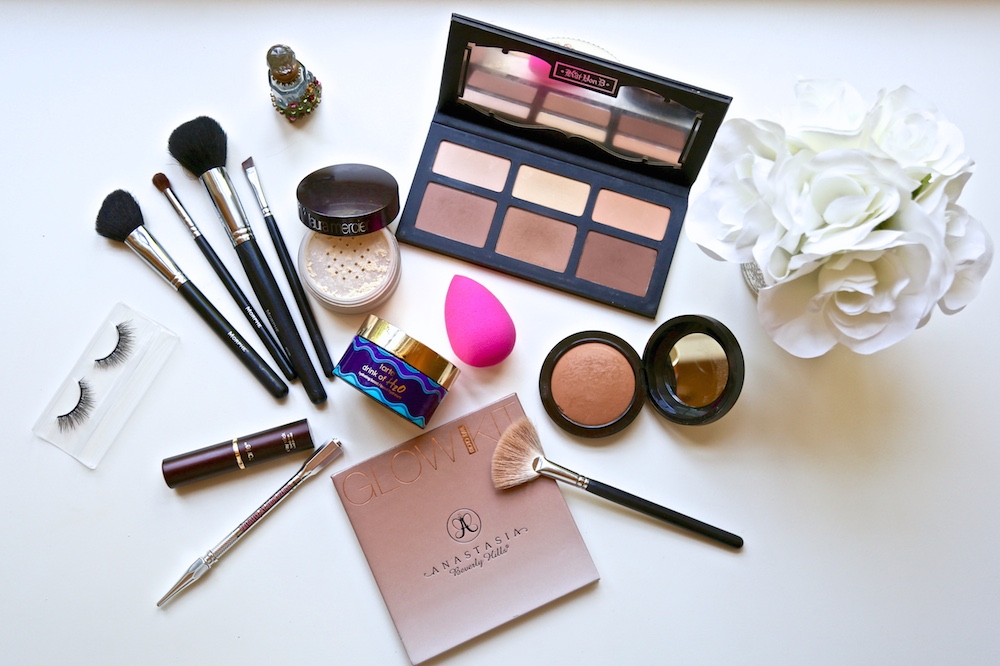 The next step is the most important one. Set your face with a translucent setting powder. This will mattify the whole look and lock it in place. Set with a translucent powder instead of with a foundation powder so that it doesn't add another layer of pigmented product.
For contour, highlighter and blush, use powder products rather than cream-based products. Using powders alone lessens the amount of product used. When using creams, you have to set them with a powder which only adds yet another layer of product. A pro-tip when applying highlighter is to apply it to the high points of your face where the light hits. Avoid areas where there are large pores and more texture because the highlighter will accentuate these areas. Then, complete your look by adding eyeshadow, brows, and lips.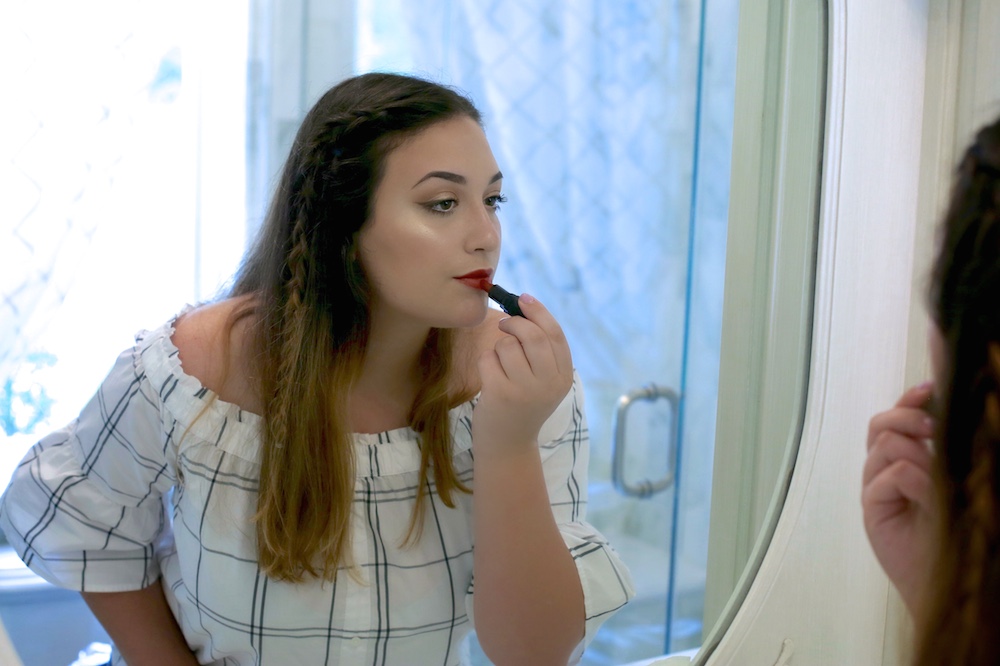 Lastly, set your face once again using a setting spray. Use a specific setting spray that minimizes oil to ensure that your makeup will stay all day.
These tips are sure to help you when applying makeup in the summer! Show us your final summer makeup looks on social media and don't forget to tag @CFashionista!