One thing's for sure: mules are the shoe of the summer. They're the most versatile, the trendiest, and most chic type of sandal in the realm of fashion this season. On top of versatility, they're so comfortable, which is all you can hope for in a summer shoe. Mules are easily the staple of my summer wardrobe, and I love pairing them with virtually anything I can find in my closet!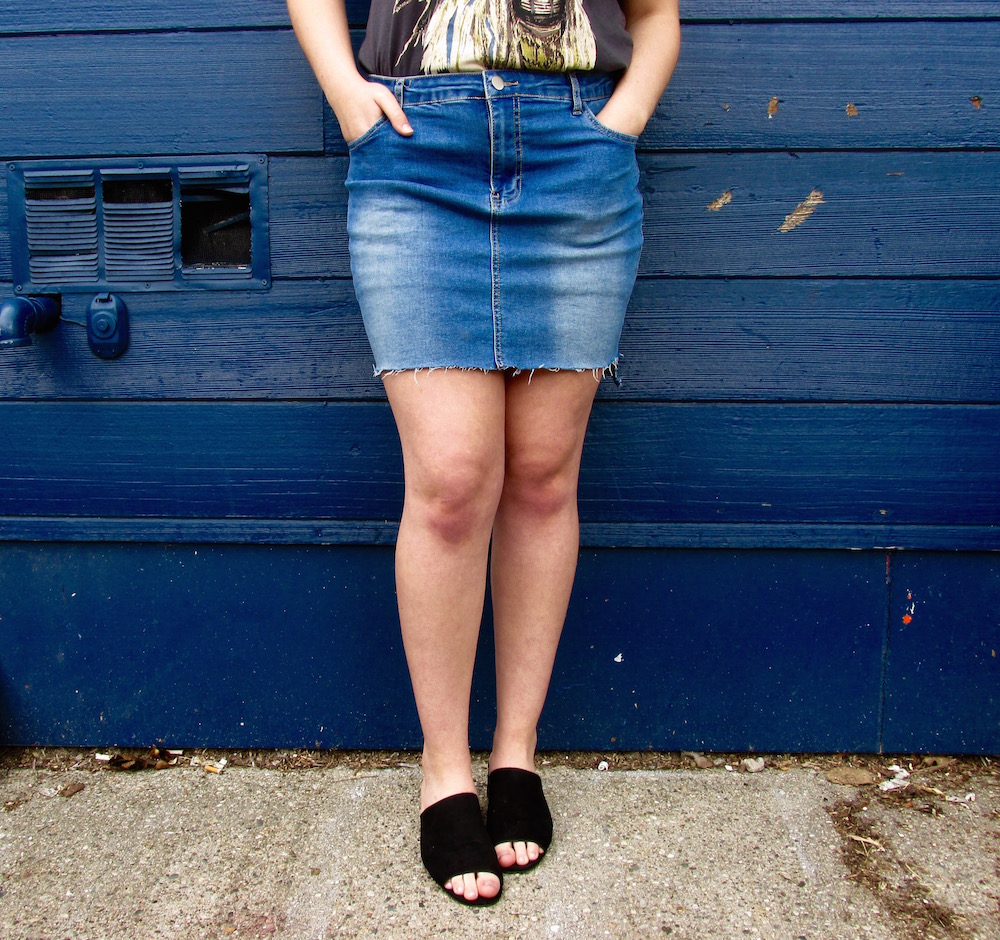 My go-to look with my mules is the jean skirt and graphic T-shirt combo. This look is casual with a hint of chic and is perfect for a day out in the summer sun with friends. I love incorporating graphic T-shirts into looks like this because of the character and fun pops of color they have. The skirt I'm wearing is from Forever 21, the graphic T-shirt is from the Yeezus tour, and my mules are from Topshop.
Another casual look I put together with my mules is the beloved denim-on-denim. When executed correctly, denim-on-denim is an amazing street style look. This is great to wear on a slightly cooler summer day or evening out. I think the mules really dress this look up more than pairing the denim-on-denim with sneakers, which makes it perfect for a late night dinner with friends or date night! I'm also wearing oversize hoop earrings—another aspect to this look that makes it a little less casual and a little more chic. The jacket I'm wearing is from ASOS, the boyfriend jeans are from American Eagle Outfitters, and my top and earrings are from Forever 21.
Transitioning to a more formal look is the off-the-shoulder dress and mules combo, which screams brunch to me. This light, airy dress is a gorgeous, effortless summer look to embrace this season. I also added the oversize hoop earrings to the look. I like to wear statement earrings like those in place of a necklace, once again adding a chic touch to the breathable dress along with the mules. I substituted a purse for a small backpack as well. I think the backpack in place of a purse makes the look more playful and adds a fun touch to your look. My dress, earrings, and backpack are all from Forever 21.
These are only a few of the possibilities when it comes to wearing mules! This shoe is such a flattering and practical purchase for anyone and is easily the most essential pair of shoes in my wardrobe this summer.
How will you style your mules this summer? Let me know in the comments below!