Looking to copy Florida style this summer? Hiding between West Palm Beach and Miami is Delray Beach, a secret haven for high-heat fashion. Check out the trends below spotted on Delray's famous Atlantic Avenue Promenade, home to dozens of boutiques hosting unique Delray Beach charm.
The Trend: T-Shirt Dresses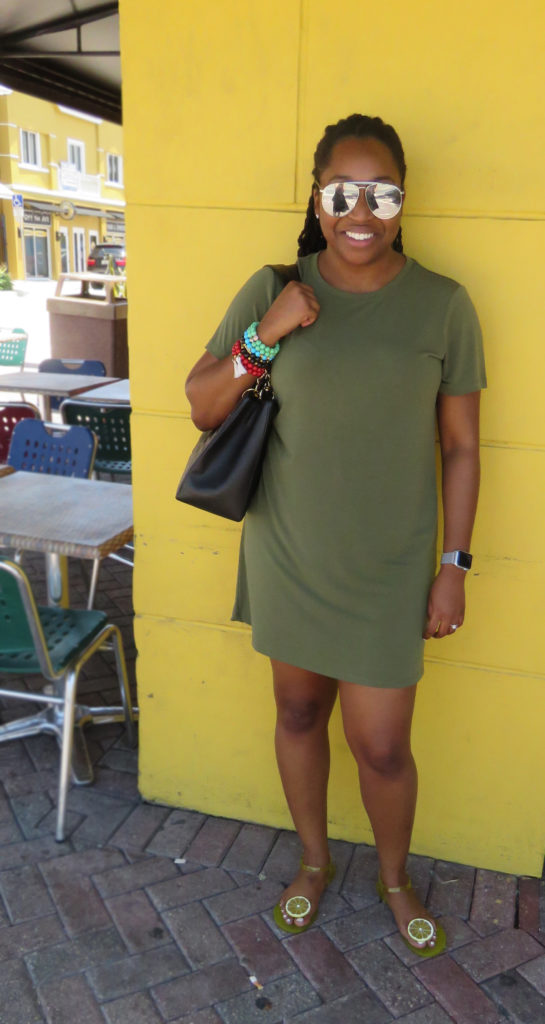 T-shirt dresses are elongated T-shirts worn as dresses or tunics, and this look, styled with oversize shades, matching sandals, and chunky bracelets, is one to copy. Not only is the piece on-trend, but the T-shirt dress is also a great way to beat the heat on extra hot days.
The Trend: Scarves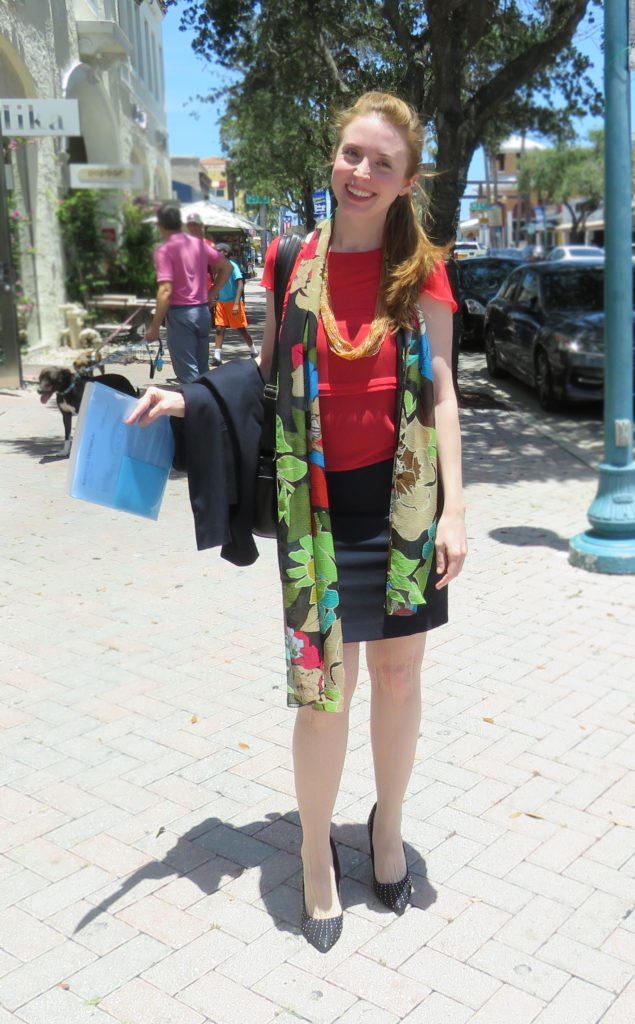 Silk scarves have been spotted everywhere this summer—decorating designer purses, tied around belt loops, and, classically, around the neck. This Fashionista's business-professional look is made more approachable with the use of a colorful silk scarf and a chunky necklace.
The Trends: Denim Skirts and Slides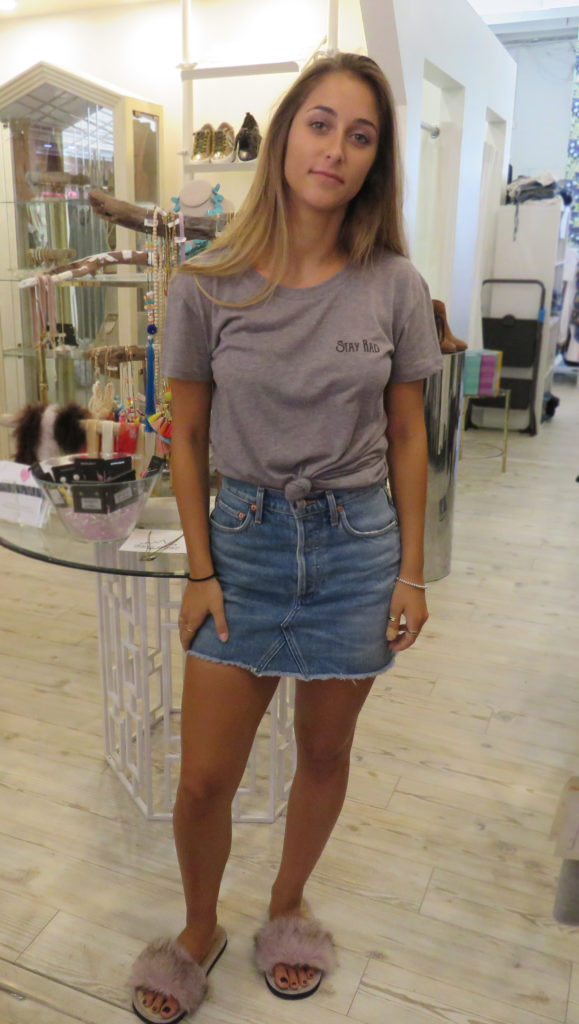 Denim skirts, as well as cutoffs, have been regaining popularity this summer. This look is a mix of both, with some variety in the seam around the center to mix it up. The furry slides match the color of the T-shirt, tying the look together.
The Trends: Pleated Skirts and Bodysuits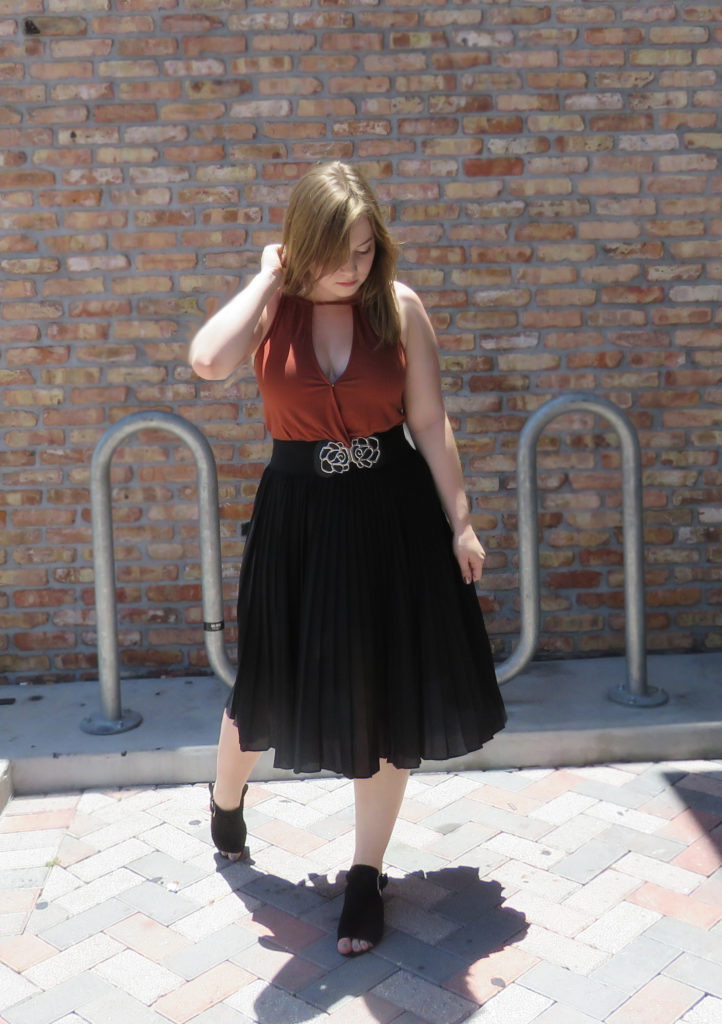 Knee-length pleated skirts have infiltrated fast fashion retailers as well as designer collections this season. Paired with a bodysuit, as shown above, there's no need to worry about keeping your top tucked in all day.
The Trends: Cold-Shoulder Tops and Mom Jeans
This cold shoulder top, paired with a bralette, mixes up the look with texture and color. The high-waisted mom jeans are both trendy and comfortable, even in notorious Florida heat.
Whether you're at the beach or not this summer, these Delray Beach looks can be worn daily wherever you are.
How do you feel about these trends? Show us on social media! Don't forget to tag @CFashionista.